Live out your outdoor tiny living fantasy with these towable and super cozy teardrop trailers!
INTRODUCTION
Modern technology and engineering have made it possible for campers and outdoor enthusiasts to explore the world while living inside large travel trailers featuring amenities, creature comforts, and even entertainment systems.
However…
Many adventurers still prefer staying as close to traditional camping as possible without the very modern feel of regular travel trailers. Also, some, including us, love the thrill of going off the beaten path and venturing to remote places, and bulky travel trailers just aren't ideal for the job.
That's why teardrop trailers are the way to go for adventurous and minimalist campers.
Teardrop campers have been around since as early as the 1930s. They were highly popular until the mid-1960s, when bigger trailers started replacing them in popularity.
They didn't completely disappear, though; in fact, teardrop trailers are still being produced today and are the RV of choice for many campers— again, that includes us.
Why?
Well, teardrop trailers may be smaller, but they have a lot of advantages over regular trailers; they are more compact, lighter, and towable. We also find them more maneuverable, and they can easily go through narrow areas and small spots. Also, teardrop trailers cost less than large trailers, so if you're on a strict budget, they're your best bet.
If you're asking yourself, "Are teardrop trailers for me?", this article is for you.
In this guide, you're going to read:
Our top selections for the best teardrop campers on the market for [currentyear];
How many years a teardrop camper will potentially last you – and what kind of bang for your buck you'll get;
Is it possible to stand up inside a teardrop camper?;
And so much more…
Ready to find your own teardrop trailer?
Off we go!
Best Longest Teardrop Trailer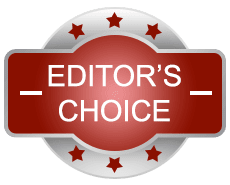 Little Guy Max
Durability/Workmanship
100
Length – 21 ft
Weight – 3010 lbs
Suitable For – 3 people
Features:
Dinette 
Kitchen 
Residential-style wet bath
Queen bed
Entertainment system
Double-pane windows
100% Hardwood cabinetry (including a floor-to-ceiling pantry and closet)
13500 BTU air conditioner 
16000 BTU Furnace
Large stargazing window 
Spacious exterior pass-through storage
150-pound hitch receiver 
Over-the-Air HD Antenna
HDMI and satellite connection port
Hot and cold exterior shower
Zamp™ Solar panel
6'3 Thule Awning with legs for stability and LED strip lights
Manufacturer – Liberty Outdoors

The Bottom Line:
The Little Guy Max is a feature-packed teardrop trailer with everything you need for a comfortable and convenient camping trip.
Pros
Durable construction 

Water-resistant 

Fairly lightweight 

Surprisingly spacious interior 

Features a sleeping area, dinette, kitchen, and entertainment center 

Climate safety features

Insulated double-pane windows 

Hardwood cabinetry 

Lots of interior storage space

Numerous USB ports and electrical outlets 

Outdoor shower
Cons
A bit pricier than most teardrop trailers 

No bathroom sink and separate shower
Summary
The Little Guy Max teardrop trailer has pretty much everything you'd want in a travel trailer but without the bulk of a regular-sized one. 
Measuring 21 feet in length and 7 feet in width, this trailer is sort of a big brother for the Little Guy Mini Max, so this is a great alternative for that one. Little Guy Max trailers have never disappointed us yet in terms of quality; this one is no exception. 
Right away… 
We were blown away by the durable construction. The roof is made from seamless fiberglass and Azdel composite paneling on the roof and sidewall, making this trailer 100% water-resistant and more lightweight than others.
Once, we camped at Acadia National Park, and it rained on our first night there. We've had some issues with our past trailers during wet weather, but with this one? Nothing but warm and cozy evenings under the stars (did we mention it has a large stargazing window above the bed?).
Aside from that, this trailer also has climate safety features, including a climate control system that allows you to easily control the 13500-BTU air conditioning unit and 16000-BTU furnace, plus a water heater system for chilly days. 
On top of that… 
The interior is surprisingly spacious! This trailer is unique from other teardrop trailers in that it has plenty of storage compartments and is one of the few where our 6'2-tall buddy can comfortably stand. Throughout the trailer, you'll see lots of insulated double-pane windows with bug screens and privacy shades, electric outlets, USB ports, and dimmable lights. 
This trailer also features a sleeping area with a queen-sized bed, a dinette, a kitchen, and a residential-style wet bath. 
But the star of this trailer is the entertainment system, which includes a 24-inch TV, speakers, Bluetooth connectivity, plus a charging center. If you like having fun outside, there's also an exterior TV mount, an optional awning with LED lighting, outlets and USB ports, and an outdoor speaker.
Overall… 
We like that it feels much like a regular-sized trailer, except it's way easier to tow and slightly more affordable. It's only when you enter the bathroom that you'd remember this is a small trailer, as it's not a full bathroom with a sink/vanity area and a separate shower. But if you don't mind that, this is a fantastic option with well-thought-out details.
Best Pop-up Teardrop Trailer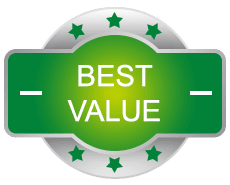 Safari Condo Alto R1713
Durability/Workmanship
100
Length – 17 ft. 3 inches
Weight – 1825-1867 lbs
Suitable For – 3 people
Features:
2 Convertible dinette
Toilet cabinet 
Kitchen galley 
Trailer Mover
Solar power panels 
Backup cameras 
4 Stabilizers
LED lights
Manufacturer – Safari Condo

The Bottom Line:
The Safari Condo Alto R1713 is a uniquely designed teardrop trailer that provides a phenomenal view of your surroundings while keeping you cozy and comfortable inside.
Pros
Ultra-lightweight 

Easily towable 

Very open feel inside

Interesting, unique design 

Lots of glass windows for viewing the outdoors 

Features a Trailer Mover, two dining areas, a galley, and a toilet cabinet

Customizable
Cons
No indoor shower 

Not ideal for very tall people
Summary
If you want the safety and comfort of a camper trailer but don't want to miss out on the beautiful view of nature, then the Safari Condo Alto R1713 might be the perfect trailer for you. 
This trailer has one of the most interesting designs we've seen. 
It has a sleek exterior and is very aerodynamic, making it easy to store in most garages. Because of the mostly aluminum construction, it's ultra-lightweight, with an 1825-pound dry weight, so most standard vehicles can tow this.  
The exterior has some nice features, such as LED lights, backup cameras, and four stabilizers, two each at the front and back (very few teardrop trailers have ones on the front). But our favorite exterior feature is the Trailer Mover, which allows you to move the trailer around using just a remote, even if it's not attached to a vehicle! How cool is that?
Going inside, you'll get the pleasant, open feeling of being inside a mountain cabin. The glass windows surrounding the interior give you the feeling of being outside, even when you have to stay indoors when the weather is bad. 
Moreover…
One of its unique features is the retractable roof, which opens with the simple touch of a button, expanding the interior height up to 82 inches. Another unique thing about this trailer is that it has two dining areas! The one on the front has an overhead cabinet and a table that you can slide around and rotate, so anyone of any size can get in and out easily. It converts into a 27 x 76 single bed. 
Meanwhile, you can convert the five-seat dinette at the back into a 72 x 76 inches king-sized bed or double bed, with three configurations to choose from. We like how large windows surround the bed, and there are also reading lights. This setup is great because one of us can eat or work in the front dining area, and the others can sleep in the back dinette.
This teardrop camper doesn't have a full bathroom, but you'll get a toilet cabinet that's surprisingly comfortable to use. We love how much privacy you get with the walls and privacy curtains despite the trailer being full of windows! 
There's also a galley, a Nova Kool 12-volt fridge with freezer and adjustable shelves, water-resistant cabinets with positive latches, a roof fan with cover and remote control, privacy curtains throughout the whole trailer to keep out curious onlookers at night, and more. 
Oh, and this trailer is very customizable! You can select the cabinet finish and the color and design of the upholstery and countertops to suit your aesthetic preference. 
However… 
This wouldn't be our top recommendation for very tall people as it doesn't have much headroom, so keep that in mind before buying.
Best Rugged Teardrop Trailer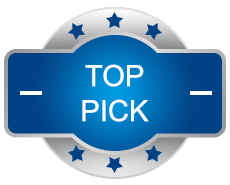 Timberleaf The Pika Teardrop Trailer
Length – 11 ft
Weight – 1025 lbs
Suitable For – 1-2 people
Features:
Powder-coated 2 x 3 inches 11 gauge steel frame 
Queen-size mattress 
Outdoor kitchen
Maxxair fan 
Skylight 
Fridge slide 
Mesh cargo storage
Manufacturer – Timberleaf Trailers

The Bottom Line:
The Timberleaf The Pika Teardrop Trailer is an excellent option for campers who need a trailer that's compact and cozy inside at the same time.
Pros
Small and compact 

Nimble 

Great for off-roading 

Good craftsmanship 

Cozy interior

Features four windows and a skylight 

Mesh cargo storage

Lots of interesting add-ons available 

Available in 3 suspension packages: Standard, All-Road, and Off-Road
Cons
No bathroom or dining area 

The outdoor kitchen has no sink
Summary
 If you like the Timberleaf Classic model's design but prioritize lightweightness and nimbleness over bells and whistles, you'll love the Timberleaf The Pika Teardrop Trailer. 
Smaller and more compact than its bigger brother, The Pika is nevertheless more lightweight, nimble, and affordable while also retaining the same great craftsmanship and quality Timberleaf trailers are known for. 
This trailer has three suspension packages you can choose from: Standard Package, All-Road Package, and Off-Road Package. We like off-roading, so we chose the Off-Road Package, which includes add-ons such as 3500-pound Timbren Axle-less independent suspension, a 4-inch lift, 15-inch aluminum wheels with BFGoodrich KO2 all-terrain tires, electric drum brakes, jeep-style fenders, rock sliders, and Max-Coupler articulating hitch.
We've already used this trailer on several off-road adventures, and we're telling you, this isn't one to underestimate. It can go through very hard rocks and rough terrains smoothly, and we've had no issues using a variety of vehicles with it.  
Furthermore…  
On the outside, it may look like a basic teardrop trailer, but the interior is a different story. The space is enough to sleep up to two people, which is perfect for couples. It's basically built around a queen-sized mattress, making it one of the most comfortable small teardrop campers we've tried. 
The cabin is softly illuminated by three LED lamps giving off a warm white light, making it even cozier and inviting. Add Timberleaf's signature skylight to the picture, and you have the perfect trailer for a beautiful night under the stars— while remaining indoors! 
We also like how the manufacturers added mesh storage instead of cabinets, which ensures we have areas to store our things in without reducing the already small space inside. The large doors, windows, and Maxxair fan keep the whole interior breezy and airy, and you also get USB ports and outlets. 
The outdoor kitchen is worth mentioning, as well. We find it well-designed with the overhead LED dome lights and well-organized cabinets and drawers. There are also retro-inspired laminate options for the main and upper countertops. The fridge slide is designed to fit a Dometic CFX-35W 12-volt fridge or a 35-liter Yeti cooler. 
If you want more features, you can choose from the add-ons available: window curtains, tongue box, rear hitch (we find this useful for hauling wood for camping), MOLLE panel, roof rack (great for snowboards, bike racks, etc.), and more. 
Of course… 
Considering the trailer's size, you can't expect it to have separate "rooms", such as a dining area, bathroom, etc. Personally, though, we find the use of the limited space impressive.
Best Laminated Teardrop Trailer
iCamp Elite Travel Trailer
Length – 14 ft
Weight – 2366 lbs
Suitable For – 3 people
Features:
Gel coat high-gloss fiberglass exterior
Electric brakes 
Rubber torsion axle 
Four-layer laminated floor 
Curved plywood furniture with semi-gloss PU paint 
Kitchenette 
Dinette convertible into sleeping space 
1-piece modular bathroom with shower and toilet  
Flat-screen TV 
Digital audio/video system 
Air conditioning unit 
Heater 
Smoke detector
Manufacturer – 

The Bottom Line:
Stylish and well-built, the iCamp Elite Travel Trailer offers basic amenities and creature comforts while remaining small, compact, and lightweight for easy towing.
Pros
Well-built and durable 

Easy to tow even by small vehicles 

Cute-looking exterior

Stylish, retro-style interior  

Features a convertible dinette, kitchenette, and a one-piece modular bathroom 

Optional entertainment system
Cons
Doesn't have the most interior space
Summary
Looking for a stylish and durable trailer? Look no further than the iCamp Elite Travel Trailer. 
Behind the cute looks of this trailer lies a sturdy construction— its body is reinforced with aluminum tubing frames, and it features a gel coat high-gloss fiberglass exterior with a powder-coated steel frame.    
Upon entering, we immediately fell in love with the cool, retro style of the interior— if you're a fan of the traditional travel trailer of the 50s and 60s, you'll like this. 
The interior has four-layer laminated flooring, and we like how everything is done with both visual appeal and functionality in mind. The furniture is made from solid wood and plywood, then painted with semi-gloss PU paint not just to be aesthetically pleasing but also to add durability. And the furniture's curved shape is also as much about keeping the interior stylish as it's about optimizing space.  
Additionally…
This fully laminated, well-built trailer has all the classic amenities you'll find in a travel trailer— and more. There's a kitchenette with a stainless sink, a two-burner stove, a fridge, overhead cabinets, and lots of drawers underneath the sink. Meanwhile, the dinette is convertible into a 3-person bed. You also get shelves and a wardrobe for storage.  
But probably our favorite part of the trailer is the one-piece fiberglass modular bathroom with a shower and a toilet. It has a sink and a little window (we're not a fan of windows in our bathroom, though!), as well.
For movie nights, a flat-screen TV and a digital audio/video system are available as add-ons.  
Now… 
Measuring 14 feet in overall length and 5 feet 11 inches in interior height, this isn't exactly the most spacious trailer. But its size is what makes it easily towable by even very small vehicles. This is a great option for campers who don't need much space. 
Best Features Teardrop Trailers
NuCamp Tab 400 Teardrop Camper
Durability/Workmanship
100
Length – 18 ft 3 inches
Weight – 2840 lbs (3200 lbs. with Boondock package)
Suitable For – 3 people
Features:
Azdel sidewall 
Exterior front handle  
Dedicated sleeping area 
Kitchen galley
Full wet bath 
Dinette convertible into bunk beds
European-style door with molded compartments  
Double-pane acrylic windows
24-inch flat-screen TV 
12-volt 4.6 cu. ft. refrigerator 
Alde heating system 
Nautilus water management system
100-watt solar panel
Manufacturer – nuCamp RV

The Bottom Line:
The NuCamp TAB 400 Teardrop Camper gives you the confidence to go off the beaten path and explore the outdoors without sacrificing comfort, with its great structure and many features.
Pros
Large and spacious   

Feature-packed 

Designed to feel home-like 

Great for extended trips

Modern design

Versatile windows

Excellent water management system  

Boondock package available
Cons
Quite pricey 

Limited exterior storage
Summary
Now, if a bigger trailer is what you need, the NuCamp TAB 400 Teardrop Camper is one of the best options on the market today. This is NuCamp's largest and most spacious teardrop trailer model, and it's loaded with features, too. 
Designed to feel like a house for campers away from home (and civilization), this trailer is equipped with pretty much everything you need, even for extended adventures.  
With a length of 18 feet and 3 inches, 7 feet and 6 inches of width, and an interior height of 79 inches, this is one of the biggest trailers on this list, capable of accommodating a small family. 
The first thing we noticed about this trailer is how well-constructed it is, from the aluminum shell to the Azdel sidewall. We like that it has a handle on the front for moving the trailer around—and boy, was it light enough to be moved by hand! 
We're equally impressed with the interior. 
Inside, it's completely modern and has an open feel; not claustrophobic at all despite all the features. The sleeping area is a dream, especially for avid readers, as you get reading lights above the queen-size bed, with a cubby for your books, glasses, or Kindle. There's also a 24-inch flat-screen TV, so that you can catch up on your favorite shows.  
The galley is well-equipped with basic kitchen appliances and lots of storage, and we have to say this trailer has one of the best bathrooms we've seen in a teardrop camper. The wet bath is bright and feels luxe, with features such as recessed lighting, cubbies, a mirror, a ceiling fan with light, a porcelain sink, a water heater, and a sleek-looking single-hand faucet. A shower curtain protects the cubbies and electric outlets from water. 
If you have unexpected guests, you can convert the dinette into bunk beds. It's also very easy to fold down the beds for lunchtime. 
Surprisingly… 
The windows are some of our favorite features of this trailer; they're double-pane acrylic windows with knobs to lock them in whatever position you want, and you can clip the screens and blackout shades together to control the amount of air you want to let inside— very versatile, well-made windows. 
And if you're camping off-grid? We highly recommend getting the Boondock package, which made our trailer a bit heavier but is oh-so-worth-it with all the included add-ons for a heavier-duty trailer that can handle the roughest terrains.  
But the catch is… 
This trailer costs quite a lot. Still, it has just about everything you need to feel at home, with extras such as a Bluetooth Media Center with a TV, beautiful cabinetry, and 100-watt solar panel. We'd say the full confidence to live away from civilization and venture off the beaten path is worth the price.
Best Small Teardrop Trailer
Oregon Trail'R FronTear
Length – 12 ft 2 inches
Weight – 1100 lbs
Suitable For – 2 people
Features:
Powder-coated aluminum body  
Alloy wheels 
Jeep-style fenders
Queen-sized mattress 
Outdoor galley 
Baltic Birch plywood cabinetry 
Warm white LED lighting 
Formica countertop at the exterior galley 
2-burner stove 
3-speed Reversible Fantastic fan with built-in thermostat
Manufacturer – Oregon Trailer

The Bottom Line:
Vintage meets modern with the Oregon Trail'R FrontTear, a very small yet super cozy classic teardrop camper equipped with basic features for comfortable and minimalistic camping.
Pros
Great construction 

Easy and smooth to tow

Fully customizable  

Blends vintage and modern elements beautifully 

Large sleeping space 

Beautiful Baltic Birch plywood interior and components 

Exterior rear galley

Plenty of additional features you can get
Cons
Mainly designed for resting and storing things in 

Doesn't have many features
Summary
The Oregon Trail'R FronTear is the brand's flagship model, mixing classic teardrop styling with modern elements and features.  
What's great about this trailer is that it's highly customizable, with a long list of add-on features you can choose from, from custom cabinetry, stargazer window, and moisture-resistant curtains to solar connectivity, audio system, and HDTV/DVD option. This way, your trailer won't have any features you don't like or have no use for. 
As far as construction goes, it consists of a square-tube steel frame, custom tubular steel chassis, rubber torsion axle for smooth towing, deluxe alloy wheels, and a powder-coated aluminum exterior, which makes it lightweight, and we've had no issues towing it using smaller vehicles like our Ford Escape.  
The cabin is absolutely cozy, with just a mattress and some storage compartments made from beautiful Baltic Birch plywood. The two doors on each side are large, giving you a stunning view of the outdoors, with tinted glass and screens for protection. 
What's more…  
If you like cooking outdoors, which we do, you'll love the exterior galley at the back of the camper. We had a great time cooking our meals with the Glacier Bay National Park view all around us during our last week-long camping trip there. The galley is equipped with the same Baltic Birch storage and shelving as the ones inside the cabin, and we love the extra counter space provided by the side mount shelves. 
Staying true to its theme of blending vintage elements with modern ones, the galley also features a two-burner stove, warm white LED dome light, and lots of electrical outlets. You can even add speakers with volume control! Because who doesn't like cooking with fun music playing in the background? 
But the biggest drawback of this trailer… 
…is probably the fact that you can't stand straight inside it. Keep in mind that it's designed mostly to provide campers something to sleep, sit, and store things in. If you want to camp mostly in a traditional style but still need somewhere comfy to rest after a long day of hiking, this is the perfect little camper for you.
Best Smooth Teardrop Trailer
The Meaner Bean Teardrop Trailer
Length – 14 ft 1/4 inches
Weight – 2000 lbs
Suitable For – 3 people
Features:
Timbren 3500 HD axle-less suspension  
Removable, fully articulating Max Coupler hitch 
Stand-on fender
Sleeping space convertible into a dinette 
Exterior galley 
TROFAST compatible shelving system
Interior cup holders 
Paper towel dispenser 
Front-mounted spare tire 
Rhino-Rack SunSeeker Awning
Manufacturer – Bean Trailer

The Bottom Line:
The Meaner Bean Teardrop Trailer gives you a smooth towing experience with its Timbren axle-less suspension system, 17-inch ground clearance, and a fully articulating hitch, making it the perfect trailer to take with you on uneven roads and rocky terrains.
Pros
Tows very smooth

Excellent maneuverability 

Great attention to details 

Rugged wheels 

17-inch ground clearance

One-piece body reduces leaks 

The interior is designed for extra headroom

Soft indoor and outdoor lighting  

Convenient rear galley hatch with a latching system

Interior storage is accessible through the galley pass-through storage
Cons
Would've been better if the fridge/cooler rack-out locks into place  

The galley hatch is a bit hard to close sometimes
Summary
The moment we saw the Meaner Bean Teardrop Trailer, we knew it would be one of our personal favorites. This is a premium model from the brand, and it shows. 
This trailer is a dream to tow, featuring Timbren 3500 HD axle-less suspension, providing 17 inches of ground clearance for easy towing. The removable fully articulating Max Coupler hitch allows 360-degree articulation, which adds to the trailer's maneuverability, and the rugged 15-inch steel wheels have 28.88 radial all-terrain tires. 
We really like the attention to detail given to this trailer. 
The body is basically a one-piece fiberglass shell, removing any possibility of leaks. It's topped with a marine-grade colored gel-coat finish for added durability. The LED tail lights, illuminated side markers, and license plate lighting are nice touches.  
Allowing entrance to the cabin are two side entry doors with port windows. A five-foot-tall sidewall material is used for this trailer— tall campers will love the extra headroom! Tired of very harsh lights in most tiny trailers? Don't worry; this trailer has none of those. Instead, you'll find four recessed dimmable lights inside, with an inviting warm tone. Some of us have sensitive eyes, so we really like this feature.  
For sleeping time, you have a queen-size foam mattress. One of the cool features of this trailer is the hatch underneath the mattress, where the components for the table are placed. During the daytime, we fold the mattress into a nice couch and set up the table for eating, working, or playing board games. 
As we've mentioned, the attention to detail is fantastic, with little features that really elevate the trailer, such as the interior cup holders, floor-mounted D rings, and a large "attic" above four plastic-laminated cabinets, which you can access through the galley's pass-through storage.  
As if that's not enough…  
The galley is packed with well-thought-out features, as well. It has a clamshell design with a latching system. There's a hatch-mounted dome light to illuminate the area, but we prefer the RGB strip lighting, which allows you to choose between amber- or dark red-colored light. Who says you can't go party mode while camping? 
There's also the pass-through storage we mentioned, which is super awesome, especially on rainy nights when you want to grab your favorite beverage while watching a movie, but don't want to get outside. We appreciate the paper towel dispenser, too. You do have to pay extra for premium features like the aluminum cooler/fridge rack-out and two-burner stove, but the convenience is so worth it.
That said… 
We've had some minor issues with the galley. For one thing, we wish the fridge/cooler rack-out locks in place, too, like the rack-out for the stove. Also, the door can be quite difficult to latch sometimes. Those aren't big deal-breakers for us, but we think they're worth mentioning.
Best Teardrop Trailer for Off-Road Adventure
Escapod Topo Series
Length – 13 ft
Weight – 1600 lbs
Suitable For – 4-5 people
Features:
Lightweight and corrosion-resistant aluminum exterior walls 
Baltic Birch plywood interior 
Queen mattress 
Double-pane stargazer window  
3-speed Fan-Tastic fan 
Cabinets with a built-in laptop mount 
Rear kitchen galley  
Yeti 65L Tundra cooler 
Cabinets with covers that double as a table and cutting board
ROAM awning 
Rooftop tent
Bluetooth speaker 
USB charging station Manufacturer – Escapod Trailers LLC

The Bottom Line:
The Escapod Topo Series Teardrop Trailer is a rugged trailer designed to provide safety and comfort for all your off-road adventures.
Pros
Made for off-road adventures 

4-seasons-capable

Rugged construction and exterior

Fully insulated cabin 

Cozy sleeping area with stargazer window 

Dimmable LED lights

Cabinets with an integrated laptop mount 

Exterior kitchen galley with a 65-liter Yeti Tundra cooler, optional two-burner stove, propane heater, and drawers and cabinets (the covers double as a table and cutting board)

The rooftop tent provides extra sleeping space for three kids or two adults
Cons
Doesn't have many windows 

No indoor shower or toilet
Summary
One of our off-roading staples is the Escapod Topo Series Teardrop Trailer. 
Built for handling the roughest of terrains, this trailer boasts a rugged construction consisting of a hand-welded steel frame, corrosion-resistant aluminum exterior walls and roof, and an independent suspension torsion axle rated to 3500 pounds— just perfect for your off-grid adventures! 
We've used this off-roading at Little Sahara Dunes, the rocky terrains of Moab, and West Virginia, and we've never had any difficulty on the trail. 
Even better… 
This trailer is four seasons-capable! No matter what weather condition we find ourselves in, we never have to worry as this one has a waterproof shell and an interior made of a wood frame with insulated Baltic Birch plywood ceiling, walls, and floor. It also features a hot water heater, a three-speed Fan-Tastic Fan, and an air cooler for super comfortable camping all year round.  
Off-road adventures are fun but can be exhausting at the end of the day; that's why we love how relaxing this trailer's sleeping space is. The queen mattress is very soft, and we like that the lights are dimmable, so we always have an easy time getting some z's. 
The interior cabinetry is pretty cool, too. There are three 12-inch cabinets with locking doors and three cubbies, plus an integrated laptop or tablet mount— really useful when working or watching something on your gadget.  
Back to the exterior… 
This one has a rear galley, which is great because you'd definitely want to eat something delicious after a long day of exploring. It's designed for on-the-go cooking, with a stainless steel countertop, a drawer slide made to accommodate a Yeti 65-liter Tundra cooler (which is included!), and large drawers and cabinets for your utensils, cooking tools, and food supply. 
Need even more counter space? Well, the cabinets' covers double as a table and a cutting board, so you'll have all the work area you'll need for prepping your favorite meals! We personally think this is so clever of the manufacturers, who are outdoor adventurers themselves, and it shows in how they thought of every detail for this trailer. 
Another really nice feature is the rooftop tent with a ROAM awning, which can sleep up to three kids or two adults, making this a family-friendly trailer. 
More windows would've been nice, but considering how many standard features this off-road trailer has, we're definitely not complaining. 
Best Compact Teardrop Trailer
Mount Massive by Colorado Teardrops
Durability/Workmanship
100
Length – 14.42
Weight – 1470 lbs
Suitable For – 4 people
Features:
Aluminum skid plate and fenders  
Maple wood interior 
Queen-size Memory Foam mattress convertible to a 4-person seat
Bunk beds 
Stowable table 
Rear kitchen galley 
Two galley doors with fold-out shelves
Diamond-plated under-counter storage
Manufacturer – Colorado Teardrops LLC

The Bottom Line:
Compact and lightweight yet ultra-durable and capable of accommodating up to four people, the Colorado Teardrops Mount Massive Trailer is just the perfect trailer for exciting adventures with your family.
Pros
Compact and very lightweight 

Ultra-durable and built to last years

Fits most garages 

Good for a family or group of four 

Excellent off-road capability

Aluminum skid plate protects the area underneath the trailer

Warm and cozy maple wood interior  

The mattress converts into a 4-person seat 

Stowable table for dining or working 

Well-organized rear kitchen galley
Cons
On the pricey side for a teardrop trailer
Summary
Need a trailer that can fit your small family yet compact enough for most garages and campgrounds? Then you need to check out the Colorado Teardrops Mount Massive Trailer. 
This trailer is unique in that it's on the large side for a teardrop trailer, but it's still so lightweight! That's thanks to the lighter materials used, such as aluminum for the skid plate and fenders, and the wheels are also smaller than that of other Colorado Teardrops models. 
In fact… 
It's designed to be so lightweight that even something like the Subaru Outback and other midsize SUVs with lower towing capacity can easily tow it. Still, this trailer has awesome off-road capability; we had a great time using it on the Bulldog Canyon, where we really felt the torsion axle between the wheels at work, providing lots of stability on rocky trails and bumpy roads. 
The interior is dominated by a queen mattress, which you can convert into a four-seat couch with a stowable table. There are also two bunk beds for your kids and maybe a large dog. It's a very convenient set-up, as we like working while our kids are asleep, and it also makes for a great dining area. 
We like the use of maple wood for the interior and exterior kitchen galley, which we feel really gives a warm and cozy vibe and also contributes to the trailer's lightness. The operable sliding windows on the two doors and the stargazer window provide lots of natural light, and you also get ample storage for your clothes and other things.  
Aside from that… 
A large kitchen galley greets you upon opening the rear hatch. It's a very nice galley featuring two more doors with fold-out shelves that act as additional counter space, diamond-plated storage under the counter that accommodates your water and food supply, stove, and a Yeti cooler or two. 
Here's the kicker… 
The base price is quite high for a teardrop. Of course, you get to decide if it fits your budget, but this trailer is durable and built to last— it's constructed with high-quality materials in a way that makes it resistant to damage caused by water, weather, and elements. In short, this will last years and give you good value for your money.
Best Comfortable Teardrop Trailer
Vistabule Teardrop Trailer
Length – 14 ft
Weight – 1330-1696 lbs
Suitable For – 1-2 people
Features:
Convertible sofa bed
Stowable table
Different lighting options on the cabin and galley
Exterior galley 
Two-burner stove
Dometic CFX 35W cooler
Battery Monitor 
130-watt solar panel Manufacturer – Vistabule

The Bottom Line:
Reminiscent of old-school teardrop campers, the Vistabule Teardrop Trailer is a beautifully designed retro-style camper that offers comfort and convenience while camping in any weather condition.
Pros
Super comfortable 

Very lightweight

Beautiful retro-style design 

Surprisingly roomy inside 

The lounging area easily converts into a sleeping space 

Large front-facing window 

Plenty of storage inside, enough for extended trips

Well-furnished galley at the rear

Easy-to-use battery monitor
Cons
You'd need to dry yourself well before entering the cabin on rainy days to prevent the bed from getting wet 

Can only sleep up to two people
Summary
Rounding off our list is the Vistabule Teardrop Trailer, that's ideal for solo campers or couples.
We tested this on a particularly rainy week at the scenic Shenandoah National Park. Needless to say, this trailer made the experience pleasant and memorable for us rather than annoying and bothersome. 
This retro-style camper has a 14 feet length, 5 feet width, and a dry weight of 1330 pounds— so compact and lightweight we don't even feel like we're towing a camper behind us! 
But you'd be surprised at how roomy it is inside and how much headroom you'll get. The doors open to a comfortable couch with a stowable table that's great for grabbing a bite, playing cards, or for any fun activities you have in mind.  
Besides that…
The ventilation is great, too! There's a fan on the ceiling that you can use to regulate the temperature inside the cabin, windows that you can open up if it gets stuffy inside, and little scoops for more airflow on scorching hot days. 
We also like how many lighting options you have with this trailer. You get a dome light, two very bright lights, directional lights, and a gooseneck light if you want more subdued lighting at night for reading. 
Even when it's raining, we had fun cooking at the outdoor rear galley while staying bone-dry. It's complete with a two-burner stove, a Dometic CFX 35W cooler, a sink, drawers, and cabinets for your groceries, and separate holders for your wine bottles, oils, condiments, silverware, and cups. 
The readout for the battery is also located in the galley area, and the cool thing about it is that you can connect it to your phone using Bluetooth and an app. With just a few clicks, all the info on battery level, current, voltage, and more is right on your phone.
After a long day… 
…you can fold the couch into a warm, comfortable bed you can snuggle into. Add some pillows and blankets, lie down while gazing at the starry sky above via the large front-facing window, and we couldn't imagine a cozier night. 
This trailer is powered by a 100-Ah battery and a 130-watt solar panel. 
However, there's one thing we don't like about this trailer…
As we've mentioned, we used this trailer during the rainy season. It's comfortable to use even in wet conditions, except for the fact that the doors open directly to the sleeping area. This means you must find a way to enter the cabin without getting the mattress wet. It's not a major issue, though; just make sure you have something to dry yourself with before getting in.
Buyers Guide: How To Choose The Best
Features to look out for
Towability
Teardrop trailers, in general, are easier to tow than regular, larger travel trailers thanks to their small size and lighter weight. But not all teardrop trailers are equal in towability, as they vary in weight. For that reason, choose a teardrop camper that your tow vehicle can handle. If your vehicle is on the small side, ultra-lightweight trailers, like the Timberleaf The Pika and Oregon Trail'R FronTear, are the way to go, as they are the easiest to tow.
Durability
Your teardrop camper will basically be your home while you're exploring the great outdoors, so definitely prioritize durability. Durability is even more important if you love off-roading— your trailer will have to go through rocky roads and rough terrains, so pick something rugged and well-equipped to withstand all that. Trailers like the Little Guy Max and Escapod Topo Series Teardrop Trailer are constructed with strong materials like aluminum and Azdel sidewalls for maximum durability.
Comfortability
And, of course, you won't be able to enjoy your trip if you're on an uncomfortable trailer, so look for trailers with features that will give you excellent comfortability when you hit the road. All of the trailers we've featured in our list have comfortable beds and couches, but some, like the iCamp Elite Travel Trailer, take it to the next level with features such as an air conditioning unit and heater to give you the utmost comfortability.
FAQ: Frequently Asked Questions
Q – What is the point of a teardrop trailer?
A – Teardrop trailers allow you to experience camping, living outdoors, and traveling to different places in comfort without the need for large, bulky, and often more expensive travel trailers.
Q – Can you stand up in a teardrop trailer?
A – Teardrop trailers vary in size and height; some will have more headroom than others, but in most cases, you won't be able to stand straight inside a teardrop trailer if you're very tall.
Q – How long will a teardrop trailer last?
A – Generally, travel trailers have an average life expectancy of about ten years. However, many travel trailers are so durable and can be used for over a decade.
Conclusion: Best Teardrop Trailers
And there you go, those are our top picks for the best tear-shaped trailers on the market today.
Because you've made it this far, we'll give you even more choices. Here are our two honorable mentions: the Vintage Overland Teardrop Trailers and Rustic Trail Teardrop Campers. These are also reliable and capable trailers.
See?
Camping in a travel trailer doesn't need to be super expensive, and you don't need to bring a heavy trailer to experience comfort and convenience while out on the trail. It's been decades since the invention of teardrop trailers, yet they're still a staple for many campers— and that's for good reasons.
We hope this article has been helpful to you in your search for your new outdoor home.
Happy camping!