These guys in mystical brown packets have been around for some time. But it's only nowadays that more and more people are starting to catch interest in MREs.
They may all look the same… but don't be fooled!
Inside those packets that scream "business," these military meals are actually made very different from each other.
Let me show you how.
In this review and guide, we'll be taking a look at the best military MREs on the market today.
After an intriguing and interesting taste test, we've narrowed down what's already a short list of the best MRE packages and laid down our verdict, including:
The best "meals ready to eat" for different situations;
How do military MREs taste;
Their ingredients and nutritional values;
How to properly store and consume your MRE;
And a whole lot more!
So if you can't wait to get your own (I know – I was excited too!) take a moment and read through this guide first.
So without further ado…
boots on the ground, boys and girls!
What is an MRE?
MRE only means "Meal Ready to Eat". This idea originated as far back as the American civil war all throughout World War II and Vietnam War when soldiers were provided canned food rations.
After some improvements considering the weight of the heavy canned foods, as well as their costs, the packed Meal, Ready to Eat of MREs were introduced in the 1980s.
These military grade meals are made to have higher amounts of calories than a regular person's everyday foods.
They also tend to have way more sodium content than the regular foods we eat on a daily basis.
Why is that?
Well, the best MREs are made to provide the soldier with more than enough energy to last him throughout his very active day.
And in any survival situation such as if you're stuck somewhere, you'd need a meal that can stuff you up with the energy and nutritions you need to last for a few more days while waiting for relief or rescue.
And that's where these military meals come in.
Because of this…
They're vacuum-packed and made to have a long shelf life.
A regular MRE can have a shelf life of around 6 months to 5 years but it would still depend on how and where you're going to store it.
There was a time…
When these "meals ready to eat" were just slabs of unrecognizable pastes and crumbly crackers or peas.
Then the US government realized that what they needed to make the soldiers eat all of their rations was to add individual flavors and more variety to their MREs.
In short…
Make them actually edible and pleasant to eat so the soldiers could at least have something to look forward to.
Now here comes the exciting part.
A regular MRE contains:
Main entree
Side dishes
Bread, biscuits, crackers, or any snack bread
Spreads like cheese, peanut butter, or jelly, or compotes
Candies
Desserts with long shelf life such as pound cake
Mint candies or chewing gums
Beverage powder (coffee, cocoa, juice) with a bag to pour into
Moist napkin or towelette
Condiments (salt, pepper, sugar, hot sauce, etc.)
Utensils and toothpicks
Flameless heating elements
Some packages have matches in them too
Some are pre cooked and dehydrated and some you need to cook with the flameless heating element that comes with the MRE.
They're also actually made to taste good and some even have sumptuous Italian, Mexican, Thai, and Chinese meals among many others.
One thing is for sure…
They're all calorie dense and some MREs are even made for people with special dietary needs.
There's an MRE for everyone. Read on to see what fits your palette!
Best MRE
Best MRE For Camping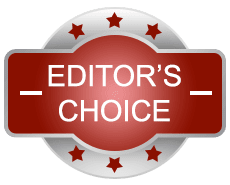 1 – Mountain House 3-day Emergency Food Supply
Serving – 18
Calories – 1,706
Weight – 3.6 lbs
Shelf Life – 30-years
Manufacturer – Mountain House
The Bottom Line:
3 day bug out and run setup is easy with this brand!
Pros
Light weight
Good mix of different foods
Summary
If you've been researching the best MRE today, you've most probably come across the name Mountain House.
Mountain House has managed to build a credible and well-established name in the world of Meals Ready to Eat or MREs.
Just a little trivia.
Mountain House doesn't only make survival food for disaster situations, but they also make military meals for the United States Armed Forces!
They also sell military meals for civilians, with reduced sodium content usually, but these supplies are sometimes limited.
But then…
If you're looking for filling ready to eat meals as a part of your emergency bags or even just for camping and hiking, this Mountain House 3-day emergency food supply might be your best bet!
This meal pack contains a total of 1,706 calories per day that you can consume for a period of 3 days.
It's made to provide you with the energy you need for strenuous activities like going up the mountains, building tents, and well… just surviving.
This 3-day meal pack contains:
1 serving of Biscuits with gravy
2 servings of Granola with milk and blueberries
2 servings of Chicken fried rice
2 servings of Chicken and dumplings
2 servings of Beef stroganoff and noodles
Now, if you love junk food and rich saucy foods, this menu might take you aback, but let me tell you that you might not regret it either.
Here's the kicker.
These meals don't contain artificial colors or flavors. Plus points if you're a health buff.
But then, it won't hurt to be extra healthy, especially when you're surviving and preserving your energy.
Moreover, this pack has the longest proven shelf life in the industry.
As a matter of fact, this is backed by a 30-year taste guarantee by the company for your peace of mind.
Best Civilian MRE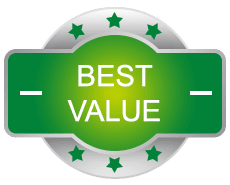 2 – ReadyWise Emergency Food Supply
Serving – 60
Calories – 7,520
Weight – 7.3 lbs
Shelf Life – 15-years
Manufacturer – ReadyWise
The Bottom Line:
We find this as the best value becuase it has 60 servings with 7,520 Calories and only 3.6 lbs.
Pros
Light weight
Large amount of different food
Very portable
Summary
Now, if you're looking for something with a longer shelf life and can cater to more people or for an extended period of time, ReadyWise Emergency Food could be your best friend. 
This set of vacuum-packed emergency meals are encased in a durable plastic container that you can also call a bucket. 
We were pleasantly surprised. 
The container alone was already a winner. It was extra sturdy, which we realized is important in a disaster or survival situation. What you'd want is for your emergency supply to be in something that's unbreakable and could protect your foods in any situation. 
But that's not even the coolest thing. 
Listen up. The MRE inside consists of 80 total heaping servings of meat.
These meats include seasoned beef and poultry in different recipes that would make anyone feel giddy with excitement. 
Aside from that, it also includes a bonus of 20 servings of long-grain instant white rice with an equally long shelf life. 
This bucket contains a total of around 13,400 calories with the food sealed in Metallyte pouches to make them easy to consume but also well-protected. 
And to avoid waste…
Each pouch serves 4 servings. Very convenient!
Now brace yourself and read on for the entrees included in this bucket.
12 total servings of roasted chicken
12 total servings of Southwest style chicken
8 total servings of Stroganoff beef
8 total servings of cheesy ground beef
8 total servings of Teriyaki style chicken
12 total servings of savory roasted ground beef
20 servings of long-term instant long-grained white rice
This kit could last for 1 month for one adult or 1 week for four adults. 
In addition to this…
You can just store this sturdy bucket in your garage or your shelf at home because it has an amazing shelf-life of up to 15 years. 
Not to mention that it's also made to be very portable and easy to bring for hiking or camping trips!
All you need is hot water and 12 to 15 minutes of rehydration to have a piping hot meaty treat. 
Best MRE In The World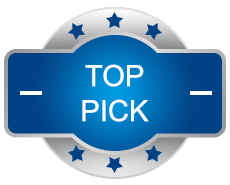 3 – Augason 30-day 1-person Emergency Food Supply
Serving – 307
Calories – 569,178
Weight – 24 lbs
Shelf Life – 25-years
Manufacturer – Augason Farms
The Bottom Line:
This is our top pick because it has a large amount of different foods to pick all in one bucket is watertight.
Pros
Great Mix
Bucket is watertight
High calories per day
Summary
If you want to focus on nutrition and substance in your emergency meals ready to eat, Augason's bucket is worth checking out. 
The great thing is…
Aside from being made exceptionally sturdy to withstand disasters, this bucket is watertight so if your place floods often, you'd surely do good with having food storage that will keep your foods dry and safe. 
The Augason meals ready to eat contain food supplies enough for one adult to survive in for one whole month or a family of four for one week. 
What's cooler…
This bucket can provide you an average of 1,854 calories per day. Now that's enough calories if you're not moving about or working. But that's not even all.
Augason also took into consideration the amounts of protein the consumers will get. 
Aside from the calories, you'd also get 46 grams of protein per day, which is very essential especially when you're trying to survive. 
And my favorite part?
You also get to have 30-day and 45-day meal planners. 
Plotting out your meals for the whole month may sound like a lot of work but it's crucial to budget your food if you're running out of supply and don't know when you'll be getting some next. 
The planner didn't only plot your foods for the whole month but also took into consideration the balanced amounts of calories and proteins you will get. 
Interesting, right?
This bucket also contains breakfast meals up to lunch and dinner. Check them out below. 
39 servings of Cheesy broccoli rice
49 servings of Creamy chicken flavored rice
15 servings of Macaroni and cheese
30 servings Hearty vegetable chicken soup
52 servings of Creamy potato soup
53 servings of Maple brown sugar oatmeal
42 Morning Moo's low-fat milk alternative
16 Banana chips
4 instant potatoes
I particularly enjoyed the breakfast stuff such especially the maple brown sugar oatmeal which tasted like pie somehow. 
The milk also got positive reactions for tasting a little better than canned evaporated milk. 
The bucket was also surprisingly easy to lift so there's that for another point.
Best MRE For Bug Out Bag
4 – 4Patriots 72-hour Emergency Food Supply
Serving – 16
Calories – 3,760
Weight – 3.2 lbs
Shelf Life – 25-years
Manufacturer – 4Patriots
The Bottom Line:
This is a great 72 hour (3 days) bugout food kit.
Pros
pouches is the same ones used by NASA
Light weight
Good shelf life
Summary
If you're looking to bring the taste of home-cooked dinner to your tents for camping or hiking, you'd love this 72-hour kit just as much as I did. 
Offering you over 3,760 calories for three days means around 1,253 calories per day. Now, that's enough to keep you alive until help comes. 
But again…
If you're doing strenuous activities such as hiking, you'd need more energy than that so you'd do well to bring more food aside from this meal ready to eat. 
Now onto the good stuff. 
Aiming to bring us the heartiest standard MREs that taste like grandma's cooking back there at home, this kit features the most common American family favorites such as mac and cheese, creamy rice and vegetable dinner, and Grammy's sweet oatmeal.
And what's better is these treats are encased in not one but three layers of Mylar pouches to make sure they're protected against too much heat, light, and moisture as these are the elements that could shorten your best MRE shelf-life. 
Did you know?
The material used for the pouches is the same ones used by NASA to make spacesuits!
Now talk about surviving. 
Another bonus is it can last as long as 25 years unopened, making it perfect for disaster preparedness kits and bags.
How about the taste?
Let me just say that the oatmeal was the crowd favorite during our camping trip. It was sweet as promised and would definitely raise morales in dire times. 
The creamy rice was tasty as well and was even comparable to those creamy recipes you'd see in Southern Living magazines!
The servings are as follow:
8 servings of Grammy's sweet oatmeals
4 servings of America's Finest Mac and Cheese
4 servings of Creamy Rice and Vegetable Dinner
Best MRE For Lunch
5 – ReadyWise 124 Serving Ultimate Preparedness Pack
Serving – 124
Calories – 210,800
Weight – 11 lbs
Shelf Life – 25-years
Manufacturer – ReadyWise
The Bottom Line:
This is a large kit with over 200k of calories and another good mix of foods.
Pros
High serving count
Good mix of food
Long lasting
Summary
Assembling a disaster preparedness kit for a family could be challenging and tricky. That is especially true if you're dealing with food. 
Good thing, ReadyWise also has a bigger variety, an" ultimate" one actually, that's fit for a group.
And yes, you've read that right. 
This kit contains a total of 124 servings of meals, making it one of the best civilian MREs we've ever had for this review. 
Opening it up was like opening a present on Christmas morning! It sure was jam-packed and ready to fulfill you for days. 
In case you're wondering, here are the contents of the bucket:
4 servings of cheesy macaroni
8 total servings of chicken noodle soup
8 total servings of creamy pasta and vegetables
4 servings of pasta alfredo
8 total servings of southwest style rice with beans
8 total servings of beef stroganoff
8 total servings of pasta with tomato sauce basil soup
8 total servings of apple cinnamon cereal
8 total servings of brown sugar and maple multi-grain meal 
12 total servings of whey milk alternative
32 total servings of orange beverage powder
8 total servings plus 4 bonus servings of vanilla pudding
8 total servings of creamy yogurt style dessert
8 total servings of freeze-dried peaches with 4 bonus servings
I know, we were pleasantly surprised too. 
This kit was made to provide all the necessary meals an active person would need for the day, such as calorie-rich meals, whey drinks, sweets, and even fruits!
Who said civilian MREs can't be exciting?
What's more, is we were given a few bonus servings for the dessert and fruits. Nothing can really cheer up than tasty fruits and a good vanilla pudding!
However, just take note that one pack contains four servings of a meal, to minimize waste. But the good thing is some packets came resealable. Some, but not all so you'd want to put a pack of zip locks in there with your emergency supplies. 
This kit contains a total of 11,520 calories and can support one person for around 10 days for a complete everyday meal lineup. 
As for the container…
As it's ReadyWise, it didn't disappoint. It was sturdy enough not to bulge when I sat on it. This makes it ideal to be stored in your garage or at the bottommost of a shelf.
Best Foreign MRE
6 – Augason Farms Breakfast and Dinner Good To Go Variety Pail
Serving – 106
Calories – 19, 810
Weight – 13 lbs
Shelf Life – 25-years
Manufacturer – Augason Farms
The Bottom Line:
This is a great bucket of food to with a mix of different flavors.
Pros
High calories
High nutritionally
Good tasting
Good mix of different food
Summary
Almost 20,000 calories and 106 nutritionally balanced servings of meals all in a humble 4-gallon pail? 
You've got to believe it, mate. 
One of the most trusted names when it comes to meals ready to eat for emergency preparedness, Augason Farms offers individual kits for breakfast only or for dinners only. But we decided to get a variety version so sample them all before we get one for our stash. 
Containing a total of 15 pouches, the servings were balanced by nutritionists to make sure that they're well-distributed for days. 
It has 13 varieties of entrees with soups and even desserts like puddings and nourishing milk. 
If you're stuck at home with a hurricane going on, or in any situation where you can't go out to buy groceries, you won't have to sacrifice good-tasting food because this kit contains some of the best-loved recipes such as tomato sauce based meals, garden vegetables, chicken and beef stew and even pasta meals!
It also has a total of 35 grams of protein to keep the consumers energetic and strong in the absence of food supplements. 
Not bad. 
And if you have children at home…
You'd be glad to know that this kit comparable to good military meals also contains flavored creamy wheat and a milk alternative to keep them strong somehow.
The 13 entrees totalling to 106 servings consist of:
1 pChicken-flavored noodle soup
Creamy potato soup
Cheesy broccoli rice
Italiano with Marinara sauce or Lasagna
Chocolate pudding
Oatmeal with maple brown sugar
Mac and cheese
Fettuccine Alfredo
Creamy Stroganoff
Creamy chicken-flavored rice
Strawberry-flavored creamy wheat
Hearty vegetable and chicken flavor soup
Morning Moo's Low Fat Milk Alternative
That's a lot, yes, and with lots of sweet treats which I loved!
Another great thing is every pouch has expiration dates in them and all the nutritional facts are posted in the bucket so you'll know what exactly you are getting. 
And as a crown on top…
It has a shelf-life that ranges from 10 to 25 years, as always, depending on how you store it. 
We opened it up just to know if we should get it again for our stash and one bucket can last for around 10 days or one adult or around 5 days for a small family.
Best MRE For Preppers
7 – Military MREs Style by Daff
Serving – 6
Calories – 6,000
Weight – 9.77 lbs
Shelf Life – 3-years
Manufacturer – Daff
The Bottom Line:
Military grad MRE style food for the run.
Pros
High calories
Good mix
Small and easy to bugout
Cons
Shelf life is only 3 years
Summary
Looking for that authentic military surplus feel for your meals ready to eat?
Get that real MRE experience with Daff Meals Ready to Eat. 
They're quite known as authentic military food producers so you'd know that what you're eating is akin to what the armed or air force and marine corps are eating. 
Enclosed in a tough to open plastic pouch…
You'd find 3 packets of entrees including desserts and breakfast, along with a fruit dessert and jam, cookies, condiments such as salt and sugar (no pepper, sorry), and even utensils such as a spork and napkin. 
And how can we forget the powdered beverages?
 In a pack, you'd get a juice beverage that's enough for a liter and a great-tasting black coffee powder. 
And since we're talking about real military surplus food…
Daff MREs have their own heating bags with each package. 
I can't deny it, flameless heaters still excite me, and using one take me back to those fun nights out camping. 
How about the meals?
You have the choice to either get:
3 packs of Pasta Pomodoro with coffee, 2 big cookies, jam spread, and utensils
Pasta Pomodoro, Paella with salmon and salmon stew with coffee, 2 big cookies, jam spread, and utensils
A pack of peach, apricot, and a pack for plum, with coffee, cookies, jam spread, and utensils
Pasta Pomodoro, Paella, and apricot breakfast with cookies, coffee, jam spread, and utensils
Pasta Pomodoro, salmon stew, and peach breakfast with coffee, cookies, jam spread, and utensils
And what I also liked about this kit is that there's no unpleasant surprise. 
The thing with meals ready to eat…
Is that sometimes, you don't know what you're getting. You may be pleasantly or unpleasantly surprised. 
This makes Daff MRE one of the best MREs in the civilian market as they're very transparent about what each packet contains. 
Another thing…
MRE as it is, the foods surprisingly didn't look like the mushy mess we're expecting them to be. 
The pasta was whole and chunky, as well as the sauces. The rice wasn't mushy as well and the fruit preserves looked like they're packed just yesterday.
Daff MREs have a shelf-life of 3 years, just like some of the best MRE brands for the military.
Best MRE For Civilians
8 – IRPRUS 72H RUSSIAN Army Original Emergency Food
Serving – 3
Calories – 2,400
Weight – 1.03 lbs
Shelf Life – 5-years
Manufacturer – MARIN PRO
The Bottom Line:
Super easy to bugout with these light weight bars.
Pros
Light weight
Easy to eat
High Calories
Filled with a lots of vitamins and minerals
Easy to bugout
Summary
Imagine a meal ready to eat that's light, portable, easy to open and eat, and most of all, rich in calories that will give you energy while you survive. 
Yes, I'm talking about this food for the Russian army, armed and air force, and marine corps. As real an MRE as it can get!
And nope…
You don't get to have the usual lentil stew, peanut butter, cheese tortellini, or any pasta dishes. 
But instead, you get to have bars of miracle bars worth 800 calories each. 
Remember the Lembas bread in The Lord of the Rings? Those power bread that will give you enough energy for the whole day with just one serving?
This is pretty much a real-life Lembas, y'all.
Each pack comes in 3 bars worth 800 calories to provide you around 2,400 calories (9 bars) for 2 or 3 days depending on how many bars you will eat. 
In case you might be wondering…
The bars are made of 32% wheat flour, 30% sugar, 28% vegetable fat, 10% oat flakes, and a variety of vitamins and minerals a good military surplus meal should contain to let you last long in any situation you might be in. 
So how did it taste?
Firstly, the most dominant flavors you will get are sweet and starchy. 
It's not sugary sweet, more like an oatmeal cookie kind of sweet with the starchy, floury undertone. 
And let me tell you this: I ate one bar and I didn't get hungry for the next 6 hours!
Appearance-wise, they may not look as appetizing as you'd want it to be but it sure is quite a treat when you're stuck in a building or at home during a hurricane. 
These military grade bars are vacuum-packed and wrapped with extra wrappers and plastics to ensure their safety during transit and into your doorstep.
Pro tip: In desperate times, you can even crush these bars up and cook them with your soups or porridges for that extra nutritious goodness your body will surely need.
Best MRE For Sale
9 – MRE Vegetarian Entree Combo
Serving – 18
Calories – 3720
Weight – 0.5 lbs
Shelf Life – 10-years
Manufacturer – The Wornick
The Bottom Line:
A really good vegetarian meal full with high calories pasta.
Pros
Vegetarian
Restaurant-grade
Light weight
Summary
Not because it's an emergency or disaster situation should it mean that there are no options for vegetarians. 
Vegetarian Meals Ready to Eat still aren't that popular nowadays but some companies are already trying out manufacturing veggie kits for people with special dietary needs. 
One of those is this MRE vegetarian entree combo from Long Life Food Depot. 
Enclosed in authentic military grade brownish olive packets are different entrees along with the name of the meal printed on the packets and their nutritional values. 
One order comes in a box with a simple label saying "Vegetarian Entree Combo."
Opening it up, you should see 18 packets and these are:
6 cheese tortellini
4 vegetarian taco pasta
2 creamy spinach fettuccine
6 elbow macaroni in tomato sauce
Now that sounds like a treat even my carnivorous taste would drool over!
Moreover, aside from the food packets, you also get to have 18 labels or what look like cardboard inserts where the ingredients and nutritional information are written. 
Another thing that I liked about this…
Is that every packet has an expiry Julian code written on them in true military MRE fashion to let you know that they're still good and safe to eat. 
Of course, you'd have to figure out how to read the code for that. 
Again, surprisingly, they actually tasted really good and even restaurant-grade! 
And most important of all, the meals were filling and gave us energy right after eating them. 
In case you might be wondering…
If they're always fresh, Long Life Depot gets the freshest batches available and sells them immediately to avoid old and spoiled packages.
Best MRE For Backpacking
10 – Food for the Sole Vegan Backpacking Food
Serving – 7
Calories – 3,965
Weight – 1.35 lbs
Shelf Life – 1.5-years
Manufacturer – Food for the Sole
The Bottom Line:
This MRE is for vegan for people that don't wan to eat meat.
Pros
Vegan Food
Easy for backpack
Gluten-free
Summary
I'm not a vegan but was overjoyed when I spotted yet another vegetarian/vegan full meal kit yet again as we scoured the market for the best MRE to get. 
Most MREs nowadays usually consist of pasta and stews. But how about the veggies?
This soulful combination of recipes from the equally soulful company Food for the Sole will make any vegan campers, hikers, and preppers giddy with excitement with their varieties of MRE that are easy to prepare and light enough to transport. 
Made to feel and taste like real food that's freshly cooked at home, each box contains 7 meals of taster pack for one serving each including:
Cinnamon cherry crisp
Lentil walnut pilaf with kale
Ratatouille with nutty quinoa pilaf
Roasted sweet potatoes with kale and quinoa
Coconut rice and Cuban black beans
Triple peanut slaw
Zesty miso broccoli slaw
And while most in this list weren't really familiar to me, tasting them all ended up being a thrilling new experience, what with these unique and one of their kind food combinations. 
Do take note though…
Of the portions per serving. As the box only says "taster packs," you'd do well not to expect a big serving. They could be too small for you especially if you're a big eater. But then, you can always get bigger ones if you happen to like them. 
I just thought of this kit as a sampler kit, saving me more money instead of blindly getting something I've never tasted before. 
These foods are dehydrated so you'd want to cook them first. 
But the great thing is, you don't have to light up a stove because all you'll need is boiling water. Pour it out and mix them well, then wait for the veggie goodness to unfold!
Another thing that I liked…
Is how transparent they're with the nutritional value. You can clearly see how many calories, protein, fat, carbs, sugar, and sodium you'll be getting.
Each pack also states whether they're gluten-free or not and that means there are also gluten-free choices for people with special dietary needs!
Things to remember when buying Meal, Ready-to-Eat (MRE)
Military meals are great and all but since they're meant to be stored for a long time, you should also pay attention to a few things as you buy your own MRE.
Expiry and inspection date – Some sellers display only the inspection date of the MREs which can be misleading for the buyers as the inspection date is usually mistaken as the expiry date.
An MRE's expiry date is usually written in a Julian date code that you'll have to decode to know if your MRE is still edible. The Julian date code consists of four digits with the first digit representing the year, and the next three digits the days of the year.
For example, the Julian date code 1068 means 9th of March 2001 as the "068" stands for the 68th day of the year and 1 stands for 2001.
Storage – Not because your MRE says it'll be good for the next 25 years should mean that you can rest easy and consume it right after 10 years without any proper care. MREs shouldn't be stored in a hot place such as your truck or car trunk as it will shorten the shelf-life of your food
Conclusion: Best MRE Military Meals