See the beauty of the world while staying comfy and cozy with these awesome camping trailers!
INTRODUCTION
It's no wonder everyone and their mother seems to be into camping nowadays— it's a fun, relaxing way to escape real life for a while, explore the great outdoors, and bond with your loved ones. We personally never let a year pass without going on a camping trip; it's such a stress-reliever and really helps us "hit the refresh button", so to speak.
But we're gonna be honest; camping can be a bit challenging, especially if you're a beginner. There's the threat of predatory animals in the wild, extreme weather conditions, and fire hazards caused by campfires.
Well, what if we told you that you can get closer to nature without giving up comfort and convenience?
Yes— and that's why investing in a camp trailer might just be what you need to take your camping trips to the next level of awesome!
Camp trailers eliminate the need and hassle of checking into hotels and allows you to just relax, get cozy, and sleep well without worrying about a place to stay. You can also easily cook your meals without having to build a campfire, bath with warm water when it's cold, have proper storage for your belongings, and more— all while still having an authentic camping experience.
Sounds great, right?
But we understand that the choices on the market can be overwhelming— there's just so many different sizes, shapes, variations in features, and floor plans to choose from.
And that's why we tested out a wide variety of camper trailers for months, so you don't have to. We not only selected the best ones but also made sure we included different types for different needs and preferences— whether you're a traditional camper or someone who wants all the comfort and luxury glamping has to offer, you'll surely find something for you here.
Ready to start your adventure?
Hop on, then!
Best Camper Trailer
Best Comfort Camper Trailer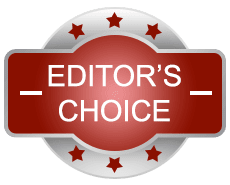 Taxa Outdoor TigerMoth Camper Trailer
Weight – 1310 lbs
Capacity – 2-3 adults
Dimensions – 12 ft. 10 inches x 6 ft. 7 inches x 6 ft. 8 inches (7 ft. 1 inch with awning)
Interior Space:
Interior Height: 4 ft. 7 inches to 3 ft. 9 inches 

Interior Width: 4 ft. 7 inches
Manufacturer – TAXA Outdoors

The Bottom Line:
The TAXA Outdoors TigerMoth Camper Trailer is the perfect camper trailer to enjoy the great outdoors with your two loved ones.
Pros
Extremely comfortable 

Compact and lightweight 

Easily towable  

Good for distant traveling 

Optimized interior space 

Large doors and multiple windows for ventilation and great view

Front and back stabilizing jacks 

Exterior and interior LED lighting 

4 insulated windows 

Large side and rear doors 

Convertible couch  

12 cu. ft. under-bed storage

Birch Plywood cabinetry

Slide-out kitchen 

Optional 3-person rooftop tent, mesh screen door, awning, propane mount and tank, tool box, and adjustable load bars
Cons
Not ideal for very large groups or families 

No indoor bathroom
Summary
The Taxa Outdoors TigerMoth Camper Trailer is a compact and small trailer that's perfect for a couple or a small family of three. It's lightweight, weighing under 2000 pounds, and very towable yet rugged enough for distant travels.
Despite its size, we had the most comfortable experience and we never felt cramped inside. It can sleep up to two adults and a small child. But if you need additional space— if you have guests, for example— you can avail the optional three-person rooftop tent. 
The exterior of this camping trailer features two stabilizing jacks, a cargo deck, a large gear rack on top, great big side and rear doors, and four acrylic insulated windows, including the newly added front-facing window.  
Opening the side door, you'll be greeted by a removable coffee or work table with a couch that can sit up to three people. What's cool about the couch is that you can convert it into a double bed! Above, you can find things such as the LED lighting with reading lights and the 12-volt roof exhaust fan. 
We like how TAZA Outdoors maximized the little interior space by adding holes and hooks on the door and ceiling, which we used to add bungee nets and carabiners for our gear. In addition to that, there's also a 12 cubic feet storage underneath the couch/bed and Birch Plywood cabinetry for your nighttime essentials.
On top of that… 
Probably our most favorite feature of this camper is the exterior pull-out kitchen with camp stove. It includes removable covers that act as workspace, a cutting board with a large storage compartment underneath for foods and kitchen tools, storage grid, and a 5-gallon NATO can and holder. Another really nice feature is the locking mechanism to prevent you from accidentally sliding the kitchen back in, especially when cooking. The area is illuminated by bright exterior LED lighting. 
Optional features include a tool box, a propane mount, THULE® ProBar EVO 175 Adjustable Load Bars for your bike or canoe, and a 6-feet awning. Like all TAZA Outdoors campers, this one is pre-wired for solar power.
Best Camper Trailer For Family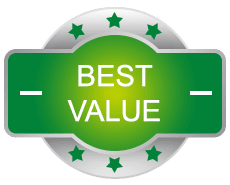 Winnebago Micro Minnie 2306BHS
Weight – 4622 lbs
Capacity – Up to 6 people
Dimensions – 25 ft. 5 inches x 7 ft. x 10 ft. 5 inches
Interior Space – Interior Height: 6 ft. 4 inches
Manufacturer – Winnebago Industries, Inc.

The Bottom Line:
Surprisingly spacious inside, the Winnebago Micro Minnie 2306BHS is a great travel trailer for up to six people, while still being compact in size.
Pros
Ideal for families 

Can adapt to various seasons  

Great for rough terrains 

Good ground clearance 

Lots of storage inside and out

Tough fiberglass front cap 

Well-insulated  

Hot and cold outdoor shower 

Fairly spacious sleeping area, kitchen, bathroom, and dinette  

Entertainment area with TV, stereo, and wireless charging port 

Two bunk beds with storage room

Prewired for a backup camera 

Solar panels 

Exterior features an awning, outdoor speaker, a pass-through storage, a slide-out, and a Pack-N-Play door
Cons
Would've been even better with more windows 

Minor driving stability issues
Summary
If you're looking for a tough camper trailer for your family, the Winnebago Micro Minnie 2306BHS is an excellent option. 
It has lots of features that make it great for taking on rough terrains— there's the gel-coat fiberglass front cap, galvanized steel wheel wall, and it sits a bit high, resulting in good ground clearance. For these reasons, this is one of our go-tos for camping in rocky mountains.  
This travel trailer is also awesome for extended seasons, as it has fully laminated exterior fiberglass sidewalls with Azdel, hot and cold outdoor shower, and just lots of insulation both inside and outside, including a layer of insulation underneath the floors. 
On the outside of the trailer, there's a power tongue jack, solar panels on top, LED exterior lighting, exterior speaker, an awning, a large pass-through cargo storage, and a little Pack-N-Play door, where you can roll up the bunk bed and store your gear on the generous space. A ladder at the back allows you to easily access the roof, which is nice, as we like to hang out there sometimes.  
Going inside, you have your master Murphy bed with couch and storage space underneath. You can also access the pass-through storage via the bedtime table that doubles as a port access. 
There's a curtain for privacy, and on the other side is the little dinette. It features a comfortable couch and a table that can go up or down to double as another bed— great for unexpected guests! The entertainment area has a TV, stereo, and a wireless charging port. 
In addition to that… 
The kitchen area certainly doesn't lack storage; there are plenty of cabinets and drawers to store supplies, utensils, and whatever you like. A cabinet replaces a traditional oven, which we're not complaining about— it's not a big trailer so you'll need lots of storage. But don't worry; you can still bake your favorite treat through the convection oven. 
Considering the size of this trailer, we were surprised that the bathroom has an angled shower with nice clear doors. It's also filled with yet even more storage cabinets and compartments, a sink, a towel rack, a medicine cabinet with mirror, a vent, and skylight.
Overall… 
This is a nice, little trailer— cleanly designed and versatile enough for various seasons. Personally, we'd like a bit more windows, but we enjoyed using this one nevertheless.
Best Aircraft Graded Camper Trailer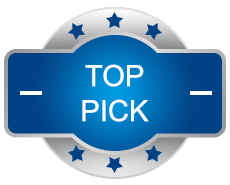 Colorado Teardrops Canyonland
Weight – 1150 lbs
Capacity – 2 people
Dimensions – 148 x 82 x 71 inches
Interior Space:

Interior height: 46 inches

Interior width: 60 inches
Manufacturer – Colorado Teardrops

The Bottom Line:
Small yet rugged and durable, the Colorado Teardrops Canyonland is one of the best trailers to get you off the beaten path and have great off-road adventures with your loved one.
Pros
Ultra-lightweight 

Durable 

Rugged wheels 

Gorgeous natural interior  

Well-designed kitchen galley 

Convertible queen-size mattress 

Optional add-ons include powder-coated aluminum roof rack, collapsible kitchen sink, on-demand hot water shower, stargazer window, and many more
Cons
Only for two people (and one small pet)

Doesn't have many rooms
Summary
Don't be deceived by its size— the Colorado Teardrops Canyonland is definitely one of the best camping trailers we've used for off-roading adventures.
This one is a two-person classic teardrop trailer that's one of the company's biggest bestsellers for many reasons. 
First off, it's super lightweight! This trailer weighs only 1150 pounds, making it easily towable by most standard vehicles. The overall dimensions are 148 x 82 x 71 inches, just the perfect size for two people with maybe one pet. We did bring our 3-year-old Pomeranian with us on our last trip to Hidden Hills Adventure Park, and we all fit comfortably. 
Like we said, this trailer isn't something to underestimate. It's small, alright, but has fantastic off-road capability. It's rugged and is equipped with features such as 15-inch off-road wheels, diamond-plate aluminum fenders, Dexter torsion suspension axles, and powder-coated steel rock skid plate.  
Furthermore… 
The gorgeous little interior is made of maple hardwood, you won't find any plastic in there, and it's fully insulated to provide you with a comfy four-season camping experience. There's a queen-size mattress, reading lights, and lots of storage and shelving, including under-the-floor storage compartments, so it never feels like a small space.  
Another great thing about this is that you can transform this from "sleeping mode" to "dining mode" with no effort, just by folding the mattress into a sofa and then placing the table at the center. We love lounging in this when the weather isn't good, and have interesting conversations while sipping coffee and watching the rain. 
Equally good-looking is the kitchen galley, also made of maple wood, and features a 30 x 58 inches countertop and shelves with plenty of configurations to choose from to suit your needs. Additional features such as the L-shaped table, collapsible sink, and cooler sliding shelf make the area even more spacious.  
Again… 
This is a very small trailer, so if you're camping with your family or group of friends, you'd definitely need something bigger. But if you just want to go on a trip with your special someone or one friend, this is perfect.
Best Off Road Camper Trailer
Vorsheer XOC Extreme Overland Camper
Weight – 2600 lbs
Capacity – 2-5 people
Dimensions – 15 x 7.4 x 7 feet
Interior Space – N/A
Manufacturer – Vorsheer

The Bottom Line:
The Vorsheer XOC Extreme Overland Camper lets you experience the ruggedness of the outdoors while still keeping you comfortable for the ultimate off-roading adventure.
Pros
Great 4-season off-road trailer 

Durable construction 

Multiple safety features 

Leveling jacks for stability on uneven terrains

Cozy interior with heater, air conditioner, and Fan-Tastic vent  

Exterior kitchen galley

Plenty of outdoor accessories 

Rooftop tent for additional sleeping space
Cons
Could have more basic amenities

The kitchen doesn't have the best design
Summary
For those of you looking for a well-designed camper for off-roading, the Vorsheer XOC Extreme Overland Camper might be the one you need. 
With a ground clearance of 23 inches, a tilted frame, and durable construction, this camper can definitely withstand all the elements and rough terrains you'll encounter when you're out on the trail. 
We really like the safety features this camper has such as the safety chains and the breakaway switch that activate the brakes on the trailer in case the trailer gets unhitched while being towed. There's also the fender that runs along the length of the trailer, allowing you to safely access the roof rack without falling or slipping especially when it's already dark.
The interior is ultra-comfy, with a queen-size mattress, air conditioning unit, and heater, so you can feel cozy whether it's summer or winter. There's also a stereo and speaker, which is nice if you're like us who love lazy afternoons where we just lie in bed and listen to our favorite music. And if you just want some nice airflow? No problem, you can use the Fan-tastic vent above the bed instead. 
But where this camper really shines is in the exterior, in our opinion. It has leveling jacks, which are useful when leveling the trailer on uneven terrains, a safari ladder, an easy-to-set-up awning with a shower box, and a kitchen galley. 
The kitchen area is located at the back of the exterior and really gives you a great outdoor camping experience. It features a high-output stove, a sink with hot and cold water controls, a 63-quart fridge/freezer for your frozen goods, and plenty of storage and cabinets for your silverwares, plates, and other utensils. 
And of course… 
We can't forget to mention the 62-inch rooftop tent— a great add-on, especially if you have kids with you. Ours love hanging out up there, as it makes them feel like they're in a tree house! It also provides an extra sleeping area, which is nice. 
There are lots of additional external accessories too, such as the tongue and gear boxes, MOLLE mount panel, Jerry can box, accessory arms, and spare tire swing receiver. All of these really save us plenty of space and make our travels much more convenient. 
But the catch is… 
We think for the price, it could have more basic amenities. The kitchen could also be better designed, but this is still a solid choice for off-roading.
Best Features Camper Trailer
Bruder EXP 6 Camper
Weight:

TARE: 5070 lbs. 

ATM: 7716 lbs. 

Dry weight: 3700-4365 lbs.
Capacity – Up to 6 people
Dimensions – 22 ft. x 75.6 inches x 83.5 inches
Interior Space – N/A
Manufacturer – Bruder

The Bottom Line:
The Bruder EXP 6 Camper feature-packed is a feature-packed luxurious trailer that will make you feel at home wherever you are in the great outdoors.
Pros
Luxurious and robust  

All-composite construction 

Excellent suspension 

Highly insulated 

Aerodynamic design 

Carbon fiber pressurizing system for dusty conditions

Large windows providing beautiful view and natural lighting 

Battery management and monitor systems can be controlled through smartphone or the built-in touchpad 

Complete with a spacious sleeping area, fully furnished two-way kitchen, dinette, and an exterior shower
Cons
Very pricey 

Might be too modern and high-tech for explorers who prefer to stay as close to nature as possible while camping
Summary
If you want all the fun of camping without giving up creature comforts, then the Bruder EXP 6 Camper is one to check out. 
This Australian-made travel trailer is designed to give you a luxurious camping experience even when exploring remote locations and off-road destinations. It's a robust trailer with impressive suspension offering high-performance on the trail and allowing you to go over rocks and any kind of terrain smoothly. 
It's available in two formats, the EXP-6 PT and EXP-6 GT. The main difference between the two is that the EXP-6 PT features the Bruder patented electronically controlled lift-roof mechanism, which gives you the option to lower or raise the roof. Meanwhile the EXP-6 GT has a fixed roofline but has higher insulation, making it the better choice for places with harsh climates.
The internal upholstery and external finishes can also be tailored to your preferences, so if you're the type who wants everything customized, this trailer is a good option. Another unique feature is the carbon fiber pressurizing system with two-stage filtration, which we find super useful in dusty conditions, such as during our weekend trip to the Little Sahara Dunes. 
What's more… 
As far as construction goes, this one is a winner. It's made entirely of closed cell composite material and boasts an insulation R-value of 5.1, making it one of the most insulated travel trailers on our list. It's also very aerodynamic with lots of tapered corners on its design.
The interior is just as feature-packed as the exterior. What we like about this trailer is the contrast between high technology and the natural feel it still retains. Inside, there's a built-in touchpad that enables you to control and monitor everything. There are also lots of high-tech devices such as the climate controls, roof-mounted AC, HD TV, Bose sound system, and more. 
On the other hand… 
You're still surrounded by landscape views and natural light provided by multiple large windows, including one above the bed. This trailer has a sleeping capacity of up to six people, and we appreciate the safety nets surrounding the bunk beds— ideal for your kiddos. 
Another noteworthy feature is the two-way kitchen that you can access from outside or inside. The exterior shower includes a vanity compartment, and you'll like the variety of awnings available.  
We're obviously very impressed with this deluxe camper. But is it without drawbacks? 
Of course it's not. For one, it's very expensive. However, it's loaded with features, basic amenities, and more, so if you want to save up for something you'd be proud of, we highly recommend this travel trailer.
Another thing is, while it's great it has plenty of controls and monitors throughout the trailer, this might be too "modern" for you if you're someone who really wants to experience the beauty of camping in the wilderness. 
Best Easy to Setup Camper Trailer
BRS Offroad Sherpa Camper
Weight:

ATM: 1600 kg 

TARE: 1220 kg
Capacity – Up to 4 people
Dimensions – 16.5 x 6.6 x 7.8 feet
Interior Space – N/A
Manufacturer – BRS Offroad

The Bottom Line:
The BRS Offroad Sherpa Camper combines aesthetics and functionality with its well-thought-out details and well-engineered construction, packaged in a head-turning exterior.
Pros
Well-engineered 

Innovatively made

Cozy interior with an open, spacious feel

200L water capacity

Features a TV and sound system

Back cushion for sitting up 

Large entry doors with zippered mesh screens  

Stargazer window  

Modern-design outdoor kitchen

Ali-Cub awning and rooftop tent
Cons
Doesn't have many storage

The rooftop tent isn't that easily accessible
Summary
Once you catch a glimpse of the BRS Offroad Sherpa Camper, it's quite impossible to look away. This teardrop camper has a unique design that we've never seen before, and, combined with the black/orange color combination, the result is striking. 
Indeed… 
This trailer caught many people's eyes when we used it on our recent camping trip at Yellowstone National Park. It's not just badass-looking, though, but also innovative and highly functional. Well, it's not like we expected anything less from a brand known for its groundbreaking designs! 
Starting with the body, the construction is outstanding, with the lower part being made from marine-grade 5083 aluminum and the upper from composite honeycomb core with fiberglass outer skin. 
Underneath, it's just as well-engineered as the body. The base consists of a 150mm x 100mm x 4mm RHS center beam chassis and Cruisemaster XT suspension, giving the trailer great maneuverability. 
The exterior is complete with a 200W solar panel that's angled in a way to maximize the sun rays it catches, an Alu-Cab 270-degree awning that takes a minute to set up, and Alu-Cab rooftop tent, and a kitchen area. 
We were impressed by how well-designed the kitchen is. Everything is modern and user-friendly, including the twin 30L Isotherm fridge/freezer drawers, pull-down pantry with a smaller drawer, numerous storage compartments, fold-down bench, and pop-down sink.
Moving on to the interior… 
This trailer might be a bit "crowded-looking", for lack of better words, on the outside at first glance, but you'll be surprised at how relaxing and airy the inside looks.The mattress basically takes up the entirety of the interior, and there's this pleasantly spacious and open feel, thanks to the two massive entry doors on each side, and the stargazer window above.  
The doors are equipped with zippered mesh screens so you can keep them open to let in the fresh breeze on a fine day, while still getting protection from bugs and elements. This is undoubtedly the perfect trailer for those nights where you just want to have quiet fun stargazing with your loved ones.  
Just a heads up! 
If you need a trailer with storage compartments just about everywhere, this might not be for you.
Best CamperFor Adventures
Black Series HQ19
Weight – 6733 lbs
Capacity – N/A
Dimensions – 26.2 x 7.5 x 10.2 feet
Interior Space:

Internal Height: 6.3 feet 

Internal Width: 7.5 feet
Manufacturer – Black Series

The Bottom Line:
The Black Series HQ19 is a luxury camper that boasts ultra-tough exterior and off-road capability with a premium interior, designed to make you feel like you're in a lavish hotel room on camping adventures.
Pros
Well-built 

Tough and sturdy exterior 

Luxury hotel room-like feel with a queen-size bed

Interior and outdoor speakers 

Strong, solid door 

European-style windows with screens and shades 

Lots of LED lighting and storage spaces 

Feature-packed kitchen, bathroom, and dinette 

Entertainment system 

Legless awning 

Options for two spare wheels and rock sliders
Cons
Expensive 

Might be overkill for some people
Summary
If you're the type of camper who doesn't want to leave all the niceties behind, then the Black Series HQ19 should be perfect for you. This is built tough for adventures without sacrificing aesthetics, so if that's something you care about, this will suit you. 
Making up the exterior are aluminum composite panels with aluminum diamond plating for extra durability, electric brakes, and hot dipped galvanized tubular steel chassis. The whole construction is great, and really minimized the impact we feel when the trailer is getting hit with hard rocks.
Contrasting with the strong exterior, the inside straight up looks and feels like a luxurious hotel room. Upon entering the cabin, we were instantly impressed with the sturdy tri-lock door with locking Fly Screen, very unlike the cheap ones you'll see in many recreational vehicles. There's also a Black Series logo light on the doorstep that you can turn on— a nice touch, and useful when we're going in at night after a long day of exploring.
The interior is ultra-modern in design, with genuine leather upholstery, high-gloss enamel cabinetry, and lighting everywhere. Dominating the front part of the cabin is a queen-sized bed complete with a mattress, pillows, sheets, and a comforter. On each side of the bed are double-pane European-style windows, providing cross ventilation, and a nice area where you can put your glasses, books, phone, and other nighttime stuff.  
Additionally…
A lot of us like cooking a lot, so we appreciate that the kitchen is complete with stainless steel appliances and an elegant glass-door pantry. We also like that there's an option for an exterior kitchen when we want to cook and eat outside for a more traditional camping experience.
And we can't not mention the bathroom area, which is surprisingly big for a trailer this size. If you hate your sink and toilet sharing space with the shower, you'll like its bathroom. There's a porcelain toilet and sink, a separate fiberglass indoor shower, and a beautiful vanity area with a large mirror and lots of countertop space. Oh, and it includes a washing machine, too! 
With everything from basic amenities, hot water system, and security features to more premium ones like a complete entertainment system, this travel trailer has it all— a fantastic option for getting away from civilization for an extended period. 
It's not for everyone, though… 
With more features comes a heftier price tag. But if you really want everything to be convenient on your camping trips, this is the one to get.
Best Capacity Camper Trailer
Forest River Explore R-Pod RP-193
Weight – 3654 lbs
Capacity – 2-5 people
Dimensions – 22 ft. 11 inches x 96 inches x 9 ft. 10 inches
Interior Space – N/A
Manufacturer – Forest River, Inc.

The Bottom Line:
The Forest River Explore R-Pod RP-193 is designed for light-duty use and is ideal for having fun on the road with your family and friends.
Pros
Ideal for recreational use 

Azdel material 

Enclosed heated underbelly 

Has a kitchen, dining area, bathroom, and sleeping area 

Outdoor mini kitchen

Holds 30 gallons of fresh, gray, and black water

Large front window 

Indoor and outdoor speakers 

Plenty of sleeping spaces

Windows featuring sun and nightshades

Lots of exterior storage compartments  

Backup camera 

Has city water and cable satellite connections

Includes a spare full-size tire
Cons
Wouldn't be our first choice for off-roading 

Doesn't have the best cabinetry
Summary
The Forest River Explore R-Pod RP-193 is a bit more low-key than the previous trailer on our list, but still has a fairly expensive feel to it, interior-wise. 
This one is great for your whole family or friends, as it can accommodate up to five people. It sits on 15-inch Goodyear tires and four manual jacks, giving it good towing stability. The Azdel material used keeps it warm and quite lightweight compared to other travel trailers, while the enclosed heated underbelly is great for camping in cold climates. 
We find the whole set-up and floorplan of this trailer perfect for bonding times with your family or friends. First, there are speakers both indoors and outdoors, controlled by a command center inside the cabin, so you can play your favorite music and have fun wherever part of the trailer you want.   
Next… 
The kitchen is equipped with a two-burner gas stove, a convection microwave, pantry storage, and many more, and we had enjoyed prepping meals. We really like how the dining area is just across the kitchen, making it easy to serve meals, and then eat together while watching TV.  The couch has cup holders, by the way— perfect for movietime. 
Or… 
You can bring the fun outside! The dining table is removable, so if you prefer to eat outside, which we do, you totally can. Besides, the exterior also features an awning with LED exterior lights beneath, a camp stove with a griddle top, and an outlet, which we use for our rice cooker, air fryer, and waffle maker when dining outside.
And at the end of a long day… 
Clean-up is easy thanks to the central vacuum unit, which is another unique feature of this trailer. You and your loved ones can relax on the murphy bed, convertible couch, or on the twin bunk beds. The windows all have sun and nightshades for privacy, which is nice. 
This unit holds 30 gallons of fresh, gray, and black water, and also has a cable satellite connection.  
Just keep in mind… 
It's not some off-road beast for extreme outdoor adventures. Still, it works well for its intended purpose, which is being a great trailer for fun camping with your family.
Best Durable Camper Trailer
Timberleaf Pika
Weight – 970 lbs
Capacity – 1-2 people
Dimensions – 11 ft. 10 inches x 65 inches
Interior Space – N/A
Manufacturer – Timberleaf Trailers

The Bottom Line:
The smallest trailer on our list, the Timberleaf Pika Teardrop Trailer nevertheless delivers when it comes to quality, performance, and comfort.
Pros
Great for solo campers and couples 

Super lightweight and compact 

Affordable 

Comes in three options: Classic, Off-Road, and All-Road 

Very nimble  

Relaxing, well-ventilated interior with lights, outlets, USB ports, and panoramic skylight

Outdoor rear kitchen 

Plenty of add-ons available
Cons
Limited amenities 

Galley has no sink
Summary
For solo campers or couples who don't want to tow a bulky trailer, we got a great recommendation for you: the Timberleaf Pika Teardrop Trailer. 
With a starting dry weight of 970 pounds, you can't get more lightweight than this. If you're familiar with the brand's Classic model, which is one of the best small camping trailers we've ever tried, by the way, this one is 36% smaller than that. 
The Pika is available in three different packages: Classic, Off-Road, and All-Road. As you can probably tell by now, we love our rugged trailers that can keep up with our off-road expeditions, so we chose the Off-Road package for this review. 
Right off the bat, we knew we made the right choice for our needs. The Off-Road package includes: 15-inch wheels with 31-inch BFGoodrich All-terrain KO2 tires, increased ground clearance to 18 inches, Max Coupler articulating hitch, and rock sliders for extra protection. It also offers a 4-inch lift with a 3500-pound Timbren Axle-less suspension and jeep fenders for easy access to the roof. 
We've tested it off-roading at Arizona, and we had no issues going over rocks and bumpy roads. The Off-Road package increased its weight to about 1400 pounds, but it's still very lightweight, and we noticed it's more nimble than the Classic, which is one of the pros of its size. 
Moreover… 
The interior is no slouch either. It has two side doors so you won't have to walk over your companion when getting in and out of the cabin, two small windows, a cozy mattress, a multi-speed Maxxair vent fan, a thermostat, reading and ambient lights, USB ports, a heater vent, and of course, Timberleaf Trailers' signature large, panoramic skylight. 
At the back of the exterior, you have your nice little galley with a dome LED overhead light, retro-style countertop, ample storage spaces, and slide-out drawer that's designed to hold a Dometic CFX-35W fridge. We're seriously impressed with how much they've managed to fit in there.  
There are plenty of add-ons you can choose from, but if we're going to recommend which ones to get, it will be the MOLLE panel, sturdy tongue box (you can even stand on it!), rear hitch for your bike rack, and the privacy curtain, which is also good for blocking out light on a bright sunny day. 
Now… 
Given the size of this camper, the amenities are quite limited, so consider that before buying.
Best Camper Trailer For Longer Road Trips
nuCamp RV Tab 320 S Teardrop Camper
Weight – 2000 lbs
Capacity – 1-2 people
Dimensions – 15 ft. 3 inches x 6 ft. 8 inches x 7 ft. 8 inches
Interior Space – Interior Height: 69 inches
Manufacturer – nuCamp RV

The Bottom Line:
The nuCamp RV Tab 320 S Teardrop Camper packs a lot of punch for its size, providing you with essentials and basic amenities for comfortable and fun long camping trips.
Pros
Awesome for longer trips  

Sleek profile 

Features a kitchenette, U-shaped dinette, and a bathroom (uncommon for teardrop trailers) 

Dinette is convertible to a sleeping area 

Great entertainment system 

Dual-pane acrylic windows providing insulation 

Air conditioning and heater systems for all-season comfort 

Optional solar panel and backup camera 

Boondock Package available
Cons
A bit lacking in headroom 

Doesn't have much sleeping space
Summary
And if you're on the hunt for that one reliable trailer you can take with you on long trips, the nuCamp RV Tab 320 S Teardrop Camper might just be what you need. 
It's quite on the small side, but we're impressed with the excellent use of space inside. The door has a little storage area and a trash can, there's plenty of overhead cabinetry, and a flip-up storage on the sleeping area. 
We really like how the manufacturers managed to fit inside a well-equipped kitchenette with a fridge and two-burner cooktop, a U-shaped dinette, and unlike your ordinary teardrop trailer, this one has a wet bath. It even features an entertainment system with TV, bluetooth radio, and a CD/DVD player! 
Not only that…
The windows on this trailer are all acrylic dual-pane windows, including the big stargazer one that's uniquely placed on the galley area. These give your trailer top-notch insulation and energy efficiency. Plus, it has AC and a hydronic heating system, which keeps us comfy during both extremely hot and chilly weather. 
It truly has everything you'll need, whether you're going on a weekend camping trip or an extended one.
We personally find that this suits our needs for something we can comfortably live in for months. But if you need a more heavy-duty version of this trailer, you can also get the Boondock Package, which is made for off-roading adventures.
Buyer's Guide: How to Choose a Camper Trailer
Things To Consider When Buying a Camper Trailer
Size
It's important to consider the size of the trailer, especially if you're camping with multiple people. If you're camping solo, a small camper might be enough, but if you're with your special someone, children, family members, or your group of camping buddies, then you should go for bigger travel trailers with more sleeping space. Headroom is another consideration. If you have a tall person in your group, teardrop-shaped trailers wouldn't be the best choice, as they usually lack in the headroom department.
Weight
You want your trailer to be easily towable by your vehicle, so make sure to pay attention to the trailer's dry weight. This is especially important if you want to avail more add-on features such as rooftop tents, storage boxes, or a rear hatch, which will increase your trailer's weight. The good news is, all the travel trailers on our list are under 7000 pounds, so you won't have any issues towing them.
Features And Creature Comforts
When you're exploring the great outdoors away from civilization, it's comforting to know that you have all the basic amenities and creature comforts you'll need, especially on long trips. For this reason, it's best to choose trailers equipped with things like heating, cooling features, tables and chairs, bedding, dining and kitchen utensils, water tanks, and bathing essentials. It would also be great to have non-essentials but nice-to-have features such as solar power, appliances, entertainment devices, and power awning, but other campers might prefer a more traditional-style camping with as few creature comforts as they can get away with.
Conclusion: Best Camper Trailers
If there's one thing that can elevate your camping experience and you should absolutely invest in, it's definitely a good camping trailer.
Camping trailers provide you with all the comfort and convenience that make it possible for you to enjoy your time outdoors. After all, camping is a recreational activity that should be enjoyable for you and your loved ones— giving you peace and quiet away from the hustle and bustle of the city— and not something that stresses you out.
The camping trailers on our list might differ in features and amenities included, but we assure you that they will make your road adventure 100% easier and more fun.
We hope that we've helped you choose the right camping trailer for you.
Now go ahead and explore the world!
See you on the trail!