Roll away from worry with these dependable leveling blocks for your RV….
Best RV Leveling Blocks: If you're still undecided whether you should invest in a good set of RV leveling blocks, then you should know that it's about more than just the campers' comfort.
Aside from making sure that the floor is leveled inside the RV and everyone feels comfy and at ease, certain RV appliances actually need perfect balance to be able to work properly, such as – the refrigerator.
Not to mention…
…it would really be a hot mess to have your food and food supplies sliding around the storage and counter just because the camp's soft ground isn't level.
And this is where RV leveling blocks come in.
Unlike most homemade RV leveling blocks, the best RV leveling blocks were designed to be able to level your RV in no time, so you can spend the rest of your day enjoying life and relaxing.
Most of them also come with other components such as a wheel chock, screws, and even rubber mats or a non skid traction mat.
And because of that…
…we did our research on which ones to get and after all that we have the 7 of the best leveling blocks you can buy for your camper.
We tested them all out using our different RVs and motorhomes, from the smallest to the biggest and heaviest.
In this Best RV leveling blocks review, we'll look at the following:
The best RV leveling blocks for every budget;
Easy-to-use RV leveling blocks for newbies;
All of their pros and cons;
Our experiences with them;
What to consider when buying good leveling blocks;
Lots more!
There were frustrating moments, but we mostly breathed a sigh of relief as we said goodbye to the slimy wood chunks we once used as leveling blocks!
Ready to have the best motorhome experience yet?
Let's roll away!
Best Durable Rv Leveling Blocks – Editor's Choice Award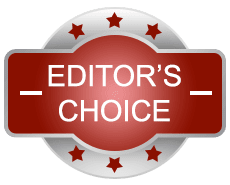 Camco Heavy-Duty Leveling Blocks
Material – Resin
Weight – 6.5 pounds
Dimensions – 8.5 x 8.5 x 1 inch
No. of Pack – 10
Manufacturer – Camco

The Bottom Line:
If what you're looking for in RV leveling blocks is stability and ease of use, then this set by Camco is your best bet. Its Lego design locks solidly together while preventing your trailer from moving or slipping.
Pros
Compatible with single wheel, double wheels, tongue jacks, hydraulic jacks, fifth wheel jacks, and tandem axles

These interlocking leveling blocks are stackable for great customization

Durable and heavy-duty

Weather-proof

Bright color means high visibility

Comes with a zippered bag with a carrying handle

Compact and easy to carry

The design is slip-proof
Cons
The nooks and crannies are a challenge to clean

It could be a bit slippery when wet
Summary
The Lego blocks design of this RV leveling system might look troublesome or fussy for some. But that's actually one of this Camco RV leveling system's strengths. 
It's so easy to use and, most of all, very versatile that you can use it in all kinds of RVs, making it this review's Editor's Choice. 
This brightly-colored RV leveling blocks set seems to be emphasizing versatility among its many other strengths. I like how it's a very bright yellow, which isn't only pleasing to the eyes but also made it easy for us to see it even after the night falls. 
And that's just the tip of the iceberg. 
It stacks and interlocks just like a lego, which proved to be really useful and beneficial in making parking and leveling my RV very, very easy. 
You can use it for any kind of RV, may it be double wheels, single wheels, tongue jacks, hydraulic jacks, fifth wheel jacks, stabilizer jacks, or tandem axles!
This is because you can do so much with its stackable design. You can simply stack them on top of each other, or you can create a ramp with a narrow top for your RV. 
Interlocking them with each other was a very uncomplicated affair and still created very dependable results. 
Going up the leveling blocks was very smooth and hassle-free, especially because I had someone with me outside the vehicle to monitor as I parked. 
So if you value customization…
…then you will definitely love this one. It gave me so many options that I was able to use them with our other two RVs. 
The weight capacity is around 4000 to 4,500 pounds. The first trailer we used with it had a weight of 12000 pounds, with 3000 pounds for each wheel, so it worked perfectly. 
The material is resin and felt really solid to the touch. It didn't budge even after numerous uses. 
An additional one inch is added every time you stack a block. But if you have a very heavy RV, then you may want to get something bigger and thicker, as this one's design is quite on the hollow side. 
Despite that…
…and its playful look, it gave us a satisfying feeling of great stability once the vehicle is up over it. Simply put, it's durable and stable. 
Another thing we liked about it is it's not sensitive to the sun. 
Some RV leveling blocks shouldn't be left for too long outside, even under the sun, as it tends to damage them or make them easily breakable. 
With this Camco RV leveling blocks set, you can leave it outside at all times, and the quality will stay as it is. 
On the other hand…
…we also noticed that it was a bit slippery when wet from the rain. Not very slippery, but if you want to be 100% sure, you can put non-slip tape on it on rainy days.
That aside, it has nooks and crannies that give it a non-slip design. Slipping is one of the most common problems we once had with our leveling blocks, so we liked how this one gives the tires a good grip as they mount up their ramp. 
On the flip side, these nooks and crannies also make it a bit challenging to clean, especially after being sunk in the mud. But I guess that is a small price to pay for the convenience we got.
Best Budget Rv Leveling Blocks – Best Value Award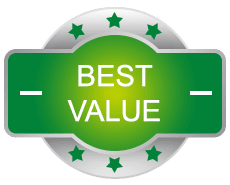 Beech Lane Camper Leveler 1 Pack
Material – Nylon polymer blend
Weight – 8.42 pounds
Dimensions – 6 x 15 x 4 inches
No. of Pack – 3-piece pack
Manufacturer – Beech Lane

The Bottom Line:
This agreeably priced RV leveling system is impressively easy to use while being rock solid and hard as it's made to last for a long time.
Pros
It comes with a leveler, a chock, and a grip mat

Easy to use

Durable polymer construction

High-density, bullet-proof design

Rated for campers that weigh up to 35,000 pounds

Backed by a lifetime manufacturer warranty
Cons
You may have to cut or adjust it if you're using it for dual  wheels or dual axle trailer (depending on the space between the tires)

Removing it is a bit tricky
Summary
This RV leveling block is rock solid, and it isn't a wonder why. It's because this Beech Lane leveling block is made with high load-bearing strength and durability in mind. This is also what made it this review's ultimate Best Value. 
It might not look as good as the Editor's Choice RV leveling block set from Camco, but you won't even think of it after holding it in your hands. 
This thing is rock-hard. 
It felt more like holding concrete than plastic, seriously. It also has some weight in it, so if you're planning to put it in your vehicle, you'd have to deal with the weight. 
But as they say, this weight is always an indication of good construction and quality. 
And it didn't fail us. 
This pack has three components: the leveler, the chock, and a grip mat. That said, it also means that you'd have to buy another set if you want a pair for your wheels. 
There's nothing complicated about its design at all. All we had to do was insert the leveler beside the wheel, back your RV onto the leveler until you reached your desired height, and then insert the choke for better stability and security. 
It also has a grip mat that you can put under the leveler and chock if you want the surface to be 100% slip-proof. 
The leveler lets you raise the wheels in any increment from ½ inch to 4 inches. We were always able to accomplish this in just under five minutes, totally fuss-free. 
In case you're worrying…
…the sides of the chock and leveler that touch have a ridged surface that helps the two pieces lock into each other once they're connected to prevent a piece from moving. 
Simple but cleverly done. 
The design itself is also not hollow. It's high-density, thus its weight. The simplicity also makes it very easy to clean. Splash it with water or even just a wipe, and you're good to go. 
If you're wondering…
…it's rated for RVs up to 35,000 pounds, which is already a lot for us. That said, we were able to use it as motorhome leveling blocks for most of our RVs. 
Best Easiest Rv Leveling Blocks – Top Pick Award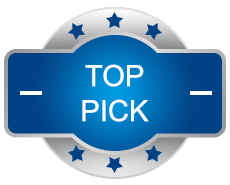 Material – Plastic
Weight – 5.48 pounds
Dimensions – 5.6 x 6.2 x 5.1 inches
No. of Pack – Single
Manufacturer – Andersen Hitches

The Bottom Line:
New to pulling RVs? This Anderson camper leveler takes all the guesswork out of this task. This leveler's design is completely fool-proof and easy to use for everyone, even for beginners.
Pros
Great capacity up to 30,000 pounds

Versatile and good for tires up to 32 inches in diameter

Can raise up to 4 inches

Easy to carry

Lightweight

No assembly required

Gives unmatched stability to the leveled trailer

Its smooth surface makes it easy to clean
Cons
You may need to cut off a length if using with dual axle trailer or wheels that are close together

The surface doesn't have very good traction
Summary
Pulling and leveling RV has never been this easy. This Andersen camper leveler and chock are so foolproof that you won't even need to assemble anything or even read a manual. And we're able to finish the task in under 5 minutes.
For that, this RV leveling block gets the Top Pick award for this review. 
It's seriously very easy to use. No wonder, as you only get a leveling block and a chock to lock the leveled RV wheel in place. 
What's cool…
…is the relief we felt that we didn't have to guess how many boards or blocks to put to be able to level the camper anymore because this block is just in one piece. 
If you're a new camper, then this is the ideal leveling block for you. 
It's made from hard plastic, but the capacity is incredibly amazing at around 30,000 pounds.
We used our 4,400-pound camper with it one weekend, and it held up amazingly. 
Although…
…we had a bit of an issue at times as its surface is quite smooth, so if your tire doesn't have great traction on its surface, then it might slide. But there's nothing a traction tape can fix, and soon, we're using it all day again. 
Another issue you may want to take note of is its length. 
It might look small in pictures (really!), but it's actually a handful in person. If you're using a dual-axle camper or if the wheels are too close together, these RV leveling blocks may not fit.
Or you can cut off its lower tip. Cutting the tip might not have much effect, but if you have to cut off half of it, then it might not be so worth it. But for anything else, it's perfect and very convenient to use. 
It's also lightweight and easy to carry, as it didn't take up much space in our storage. 
These Anderson leveling blocks can raise a wheel from 1 inch up to 4 inches in just less than 5 minutes.
Best Non-Slip Rv Leveling Blocks
Hopkins 08200 Endurance RV Leveling System
Material – Reinforced plastic
Weight – 4.24 pounds
Dimensions – 9.99 x 9.99 x 9.99 inches
No. of Pack – 8-piece kit
Manufacturer – Hopkins Towing Solutions

The Bottom Line:
Want to focus on stability and customization? Then these RV levelers are for you. It might make you do a bit of dirty work, as it works best with wood, but the result will surely change your camping game.
Pros
The leveling blocks' structure is solid and steady

Slip-proof

Combined materials for a durable construction

Comes with a mat with non-skid traction

Customizable, you can play around and experiment
Cons
It might be a little tricky to assemble for beginners

The wood board doesn't come with the kit, you need to provide your own
Summary
If you like customizing your own leveling blocks to achieve the kind of security and stability that can satisfy you, then these RV levelers might be your best bet. 
On the other hand…
…if you're not very much of a handyman, just know that this might require you to do a little bit of dirty work. But the result will be very worth it. 
This RV leveling block set from Hopkins Towing Solutions is an 8-piece kit, but we actually got more than that. 
It comes with a wheel chock, two wheel docks, four ramps, a traction mat, some assembly hardware, and a manual. 
Speaking of that…
…thank goodness the instructions were very clear and easy to understand because you'll need to read them carefully before assembling anything. 
I'm not a stranger to these things, but cutting up wood pieces for each number of blocks was a challenge, especially if you're a perfectionist. Let's just say that it took us a lot of measuring. 
And take note…
…contrary to what the pictures show, it doesn't come with the wood pieces. You'd have to buy them yourself. An 8 x 8 wood would be enough for it. You'll also have to prepare a saw. 
But hear me out: the result was marvelous. Stability, you said? This kit has almost perfected it. 
Oh, and it also comes with adhesives, but you better not trust those things. This set comes with 16 screws, and I made sure to use them. 
It's compatible with this brand's very own RV Smart, which is a device that aided us very well in leveling our RV. 
After using the RV Smart or determining how many RV levelers you'll need, you can now put the traction mat for added security so that the levelers won't move around. This is especially useful if you're camping on loose gravel or concrete ground.
Remember, though…
…make sure that the tire is perfectly aligned with the RV leveling pads and levelers because these things aren't very wide. So you'd have to be meticulous, especially if you have big wheels. 
Now, you can put the levelers over the mat. To finish it off, lock it with your wheel chock. It can also be placed over a leveler. 
What's cooler…
…this design makes this leveling system very versatile. This is because you can use it with multi-axle RVs, as you can customize how long the woods can be. 
The whole process takes more or less than 30 minutes, including the measuring and cutting of the wood pieces. 
We also liked how each piece has markings on them, so anyone, including beginners, would know which piece to use where. 
Best Interlocking Rv Leveling Blocks
OxGord RV Leveling Ramps
Material – Plastic
Weight – 4 pounds
Dimensions – 22 x 8 x 5 inches
No. of Pack – 2-piece pack
Manufacturer – OxGord

The Bottom Line:
Light and easy to use, these RV leveling blocks is also good for Class C vehicles and chill rides. Each piece comes in one piece with three height levels up to 3.8 inches.
Pros
With three different levels of increment to make level parking easy

Can lift tires up to 3.8 inches

Non-slip surface for better grip and traction

Easy to clean

Easy to use

Lightweight
Cons
May require more space in storage than other designs

Not ideal for very heavy vehicles
Summary
Looking for something that's not too heavy and not too fussy for a chill trip? This very easy-breezy RV leveling blocks set might be for you. 
Each set comes with two pieces of leveling blocks. And each one of them doesn't require you to do anything. 
Yes, indeed. 
It comes already in one piece, so you don't have to assemble or adjust anything. This makes it a good starting leveler kit for beginners or RV newbies. 
It's designed somewhat like stairs, with three height levels. It can raise your tire up to 3.8 inches, which is pretty average. 
The good thing is…
…it's designed with great traction all over to keep the tire from sliding down the steps. 
Is it effective?
Well, we've tried it with two of our RVs. 
It worked perfectly with our small Teardrop trailer. The fact that the trailer itself was very light with narrow tires contributed greatly. It didn't slide off, and it stayed in place even when we were inside the trailer and moving around. 
With our bigger trailer, the platforms felt a bit too small or narrow. 
So with that, it's safe to say that this leveling system is ideal for lightweight RVs. 
Aside from that…
…there was one instance when it kind of moved when we were working on concrete. We had to find and take our non-slip mat to put under the leveling system because of that. 
But aside from that, it stayed steady and stationary on other outdoor grounds. 
It's made from plastic, very hard plastic. But holding it in my hands, it felt really light that I didn't expect it to take the weight of our Teardrop trailer. But it did. 
But then again, it's still not very ideal for super heavyweight vehicles. 
On the other hand…
…the design that makes it non-slip could collect dirt very easily. If you like your RV accessories cleaned, then you might have to clean this often. 
And anyway, it's still very easy to clean. I just used a high-pressure hose on it, and it was already clean without me having to scrub it. 
Now, if you're conserving space inside your trailer, just know that this isn't foldable or stackable like other models so that it might take up more space inside your storage. 
In case you're wondering…
…this RV leveling blocks set can hold up to 11,000 pounds per axle. Not so bad.
Best Rv Leveling Blocks for Tremendous Weight
Tri-Lynx 00015 Lynx Levelers
Material – Plastic 8.5 x 8.5 x 10.5 inches
Weight – 0.48 ounces
Dimensions – 8.5 x 8.5 x 10.5 inches
No. of Pack – 10-piece set
Manufacturer – Tri-Lynx

The Bottom Line:
Tired of bringing heavy configurations for your big guy of a trailer? These lego-type RV leveling blocks are your best bet. They can withstand up to 40,000 pounds and can work with most types of jacks and wheel settings.
Pros
Can withstand tremendous weight

It can also be used to stabilize other equipment

Steady interlocking octagon design

Works with most types of jacks and wheel configurations

10 pieces makes it a great value for money

Can withstand up to 40,000 pounds

Bright orange color for maximum visibility

Comes with storage bag

Backed by a 10-year warranty
Cons
You might need at least 20 pieces for a big trailer

The design tends to collect more dirt than normal
Summary
A big trailer means a bigger and heavier load. If you're like me, who is already tired of bringing big and dirty platforms and wood chunks for my big guy, then this is the neater solution. 
Not to mention, it's made to withstand heavy loads. 
This well-loved Tri-Lynx RV leveling blocks set is yet another lego leveling system that's far from intimidating. If you're a beginner, all you have to do is stack them all up into a pyramid and level your RV. 
The pieces interlock with each other solidly while adding an inch with every RV leveling block. 
Here's the catch…
…the leveling blocks seriously felt light at first touch, so it's natural to assume that they're flimsy. I did. 
But they didn't even budge after rolling our 15,000-pound Coachmen Freelancer over it. 
If you're a pro, you can do more than just the pyramid stack to make everything much easier. This camper leveling blocks set's versatility is one of our favorite things about it, as well. 
And because it's that solid…
…it has become our go-to for our other tremendously heavy equipment that needs leveling. So far, we haven't found anything yet that could get to its 40,000-pound limit. That makes it a great value for money, too. 
The catch is if you like cleaning your leveling blocks regularly, just know that it has a lot of nooks and crannies that can collect dirt very easily. It could also be hard to clean, depending on the terrain. We just made sure not to park somewhere muddy, even if it's just a little bit. 
Moreover, if you're using this for big vehicles, expect that the 10 pieces it comes with will most likely be insufficient. We bought two sets and then bought one more the next week. 
But it was worth it. 
We also liked how it's brightly colored, so it's very hard to miss it in the dark and lose it in the campground. 
It also came with a nice nylon storage bag, which is sturdy enough to carry all 10 pieces, so we didn't have to worry about dirt when storing it inside the motorhome.
Best Lightweight Rv Leveling Blocks
BAL 28050 Light Trailer Tire Leveler
Material – Steel
Weight – 14 pounds
Dimensions – 21 x 19.5 x 4 inches
No. of Pack – 1
Manufacturer – BAL RV Products

The Bottom Line:
Looking for an RV leveling block that's lightweight and easy to carry? This U-shaped one-piece leveler isn't composed of stack RV leveling blocks, but it can effectively level your RV and act as a chock, too.
Pros
Lightweight

Easy to carry

Easily adjustable

Comes with a ratchet wrench to elevate or lower the tire lifter to the perfect position

Rust- and corrosion-resistant

Solid and sturdy
Cons
Not very versatile

Might require more effort and energy to level your RV
Summary
This steel leveler may not be like the previous interlocking blocks, but it sure impressed and surprised us. 
I didn't have much faith in it, in the beginning, to be honest. It looked fancy, with its shiny finish, so I didn't expect it to hold up very well against our RVs. 
But surprise, surprise. 
This BAL leveler is a U-shaped steel contraption that can raise 13 to 15 inches wheels. It's just a single piece per purchase, but it was very useful. 
Contrary to its complicated appearance, the first step was already very easy. Putting it under the 14-inch wheel of my camper took no effort at all. That's given the fact that the wheel isn't deep in stone or gravel. 
That said, you'd have to clear out the gravel first, so you can insert it underneath the wheel. 
What's cool…
….it comes with a ratchet wrench that you can use to raise or lower the leveler according to your desired height. 
Now, the catch is it might take you more effort than usual to level your RV using this camper leveling system. 
Make sure that the wrench is attached to the well or hole on the bottom of the leveler before you start cranking. 
Not going to lie, it was a bit too noisy for my liking, and it took me a few minutes just to crank the wrench. It was a good arm exercise, though!
If you're not used to this kind of work, a longer wrench would most probably help in making the task a bit more comfortable for you. 
But after that…
…the result was surprising and astounding. My 4,000-pound camper was leveled perfectly, even with quite a huge gap in height between the tires. As I mentioned earlier, I didn't expect to get much from it. 
This single contraption was able to raise a quarter of my motorhome by itself. Take note that there were also two children playing inside as I leveled it!
After this, I opted to keep it there as it also acted as the perfect chock for my tire. 
Oh, and before I forget, I also put lubrication on it before using it and it made a great difference. 
On the other hand…
…not all 15-inch wheels would fit this, especially if it's a fat wheel.
Section 4: Buyers Guide: How To Choose The Best Leveling System for RV …
An RV leveling block may look like a very simple accessory that doesn't need much consideration. But remember that your comfort and your camping experience actually depend on it!
Here are the most important things that everyone should consider when buying RV leveling blocks.
Type
As you might have already seen, there are different types of RV leveling blocks. The wedge type is one of the easiest to use, thus the most perfect if you're still finding your way around camping and driving an RV. There's no assembly needed. Just insert the wedge and roll away.
On the other hand,…
…lego type of leveling blocks is a bit more tricky, although still easy to learn. These pieces are usually interlocking and stackable to form a pyramid onto which your wheels will roll.
There are also different styles, such as the steel ones, that you can adjust with a wrench to rise or lower the wheel.
Durability
You're literally putting thousands of pounds over these things, so you need to make sure that your RV leveling blocks are durable. That said, you have to know their capacity first.
Of course, you wouldn't want to use leveling blocks with a 3,000-pound capacity for a motorhome that weighs around 5,000. It will most probably break.
Fortunately, a lot of the leveling blocks on the list above have amazing capabilities that we weren't even able to test their maximum capacity because we didn't have RVs that weigh that much!
Color
Now, this might be surprising, but your leveling block's color matters, too. This is especially important if you're moving at night. Brightly colored blocks are better because you can see them much easier in the dark.
I mean…
…don't even get me started on the times I lost or left my leveling blocks on the campground because my eyes missed them!
Section 5: FAQ: Frequently Asked Questions
Q – Are RV leveling blocks necessary?
A: Most people might think that it's not a necessity, but leveling blocks are necessary if you want to have the perfect fuss-free camping experience. They're designed to give you the most stable level surface that no homemade leveling blocks can.
Q – What do you put under RV jacks?
A: You can put RV jack pads to protect not only the jack but the surface beneath it. It can also help in leveling the surface of your RV's floor.
Q – Can I make my own RV leveling blocks?
A: Of course, you can make your own leveling blocks. But if you want to focus on durability, it's also great to buy ones that are made from outstanding materials.
Round-Up
Our Analysis, Comparisons & Test Results
Value for Money
Buying a good and long-lasting leveler is an investment. This is why we made sure that our money goes a long way. All of the 7 RV leveling blocks we listed passed the bang for the buck check as they all gave more than what we paid for.
Ease of Use
Not all campers are pros. So it's also important that a leveling block is easy to use. And even if we're all pros, we wouldn't want to spend the whole camp day just finding a good level ground to park on or trying to balance our RV.
Durability
We're talking about tons of weight here. That's why it's important to get a leveling block that's not only efficient but solid and durable enough to hold and withstand very heavy campers.
Versatility
It's great value for money if the RV leveler that you bought can also be used in other RVs and can also be dual wheel leveling blocks. Fortunately, some of these levelers can even hold other equipment other than RVs!
Weight
We are campers, after all, and that's why we always aim for gear and accessories that are easy to carry and won't add too much weight to our baggage and the RV. This is why we also looked at the number of blocks as well as the very weight of these camper leveling blocks.
Conclusion: Best Rv Leveling Blocks
You'll never know the importance and big improvement RV levelers can make until you try it. An hour of adjusting and parking our RV was reduced to more or less than 5 minutes with a well-made leveling block.
If you want the best experience…
…then there's no other way but to get the top-notcher of the list, the Editor's Choice Camco Leveling Blocks. They're durable and heavy-duty while still very easy to carry around and maintain.
But if you don't want to break the bank, the Best Value Beech Lane Camper leveler also has great weight capacity and even comes with wheel chocks and a mat!
We ourselves had a hard time choosing what to bring on every outing. Now, it just all boils down to your personal preference and specific needs.
Happy camping!