The affordable, durable, and high-resolution thermal riflescope that you need is right here!
Most thermal scopes will bleed your pockets dry but won't give you the quality you deserve.
Lucky for you…
We found the ones with the sensitivity, durability, and image quality to improve your aim. They're right under our noses this whole time!
So in this article, let's talk about the five best thermal scopes on the market. And we'll give you the details of:
Their specs, description, and overall scores;
Their scores for each metric and why we gave them such;
What qualities we loved most for each and what needs to be improved;
How we tried and tested each scope and what we experienced; and
Lots more!
If you want to know which ones can double as night vision optics and detect heat signatures even under cold weather – then, by all means, keep reading!
Eye on the target…… and fire!
Introduction
Thermal imaging technology and other heat signature imaging technologies have evolved throughout the years.
So your gear needs to keep up!
Whether this is your first time buying a thermal scope, or you're upgrading, there's no need to waste a penny. We combed the market for the best thermal scopes that we could find. And we found them!
We took them coyote and hog hunting. We tested them under different visible light quality, various weather conditions, and even on different types of terrain.
Also…
We didn't let those unique features pass. After all, they might look high-tech and high-quality but fail us when in the field. So we observed their functionality more than their form.
After months of testing, we learned that a thermal sight doesn't only need to be good in detecting heat signatures. It should also have high-resolution imaging and durable hardware.
That's why…
We came up with metrics that helped us decide which one was the best. As you read through this article, you'll find details about our observations and experiences. Hopefully, it helps you find what you're looking for!
Best Thermal Scope
Best Ultra-Low Power Consumption Thermal Scope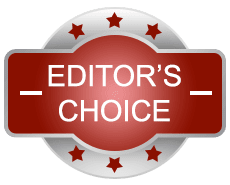 TheOpticGuru ATN Thor 4 Thermal Scope
Image Performance/ Clarity
100
Magnification – 1.25 to 10 times
Power Consumption – Ultra-low (Up to 16 hours of continuous use)
Sensors – Gen 4 thermal sensor
Range – At least 500 yards
Manufacturer – ATN Corp.

The Bottom Line:
Long hunting hours? No problem – TheOpticGuru Thor 4 will last on the field even longer than you can!
Pros
Super low battery consumption

Compatible with wifi

Video recording and real-time streaming won't affect the scope's performance

Accurate aim

High sensitivity and detection range

Easy to operate

Great imaging resolution

High optical magnification
Cons
Relatively expensive

Less durable than expected for the price
Summary
If you've been planning to buy the right thermal scope for your rifle, you've probably seen the prices. Yes, they're a lot – this isn't your traditional rifle sight, after all. But with Thor 4, you won't mind the price!
Why is that?
First of all, it's highly sensitive to heat signatures, whether in the daytime or nighttime. Our targets were a thousand or so yards away – we like to give them space – and Thor 4 could easily detect them. 
And it can magnify images up to 10 times! Based on our experience, the clarity lessens beyond six times, but it's still recognizable. Plus, the reticle is still accurate even when zoomed in that way.
Thor 4 offers high-resolution imaging even at 10x magnification. Your aim will still be accurate, and even while you connect it through wifi and stream the video, it won't affect the image quality and accuracy.
Also…
It's super easy to set up. Thor 4 comes with mounts that go with almost all brands of rifles. Once mounted, you only need to turn it on, calibrate the settings to your liking, and hunt! You can even choose among six color palettes – white hot, black hot, green hot, red hot, iron bow, and rainbow.
For the price, we expected it to be more durable. But nothing's perfect, is there? Besides, this thermal optic's material and overall build is sturdy enough. It even works great in cold weather!
But why is it our Editor's Choice?
Besides the basic qualities of a thermal imaging scope – Thor 4's battery life is also amazing! 
Reviews say that it can last up to 16 hours. Although we haven't hunted that long yet, we had this when we were on the field the whole night. There was no need to recharge it even if we had to use it again the next day.
It's rechargeable, by the way. So don't worry about added expenses on new batteries.
So overall…
TheOpticGuru Thor 4 comes at a reasonable price point. You won't be wasting a penny with this one!
Best Budget Thermal Scope – Best Value Award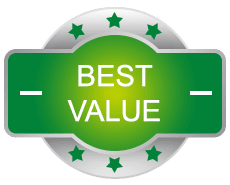 ATN MossyOak Thor LT Ultra-Light Thermal Hunting Camouflage Scope
Image Performance/Clarity
80
Magnification – Maximum of 6 times
Power Consumption – Average (Up to 10 hours of continuous use)
Sensors – 60 Hz
Range – 160 to 475 yards
Manufacturer – ATN Corp.

The Bottom Line:
If you're on a budget, ATN Corp. will make sure you still get the quality you deserve with Mossy Oak Thor LT.
Pros
Super affordable

Easy to operate and beginner-friendly

Wide field of view

Compatible with different weapons

Exceeds durability expectations based on price

Includes multiple reticles
Cons
Has accuracy issues

Not as sensitive as other thermal imaging scopes

Short detection range
Summary
We were hesitant to buy this cheap thermal scope at first. But because of the reviews, we decided to try it. And we weren't disappointed!
Why?
The Mossy Oak thermal scope exceeded our quality expectations. It's overall durability can compete with more expensive thermal scopes on the market. That's why it's our Best Value award winner!
We recommend this affordable thermal scope for those just starting to explore this part of hunting. It's not as accurate as we'd like, and its sensitivity is a little low. But it still helps a lot in spotting and hitting your target.
Especially…
With MossyOak's wide field of view, you'll have a huge advantage against your target even from afar. It magnifies only up to six times, but it has high-resolution imaging, so you'll see the field as clearly as possible.
Plus…
This thermal imaging scope is compatible with different rifle types. As long as you're shooting long-range, you need one of these. But you can't buy one for each of your firearms, can you? Good thing, MossyOak has a versatile mount.
And let's not forget – it also has different reticles to choose from. Mildot, illuminated, duplex, etc. You can switch to whatever you're most comfortable with!
What can go wrong with an affordable yet high-quality thermal scope, right?
Best Lightweight Thermal Scope – Top Pick Award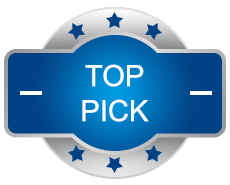 The theOpticGuru Thor LT Thermal Scope
Image Performance/Clarity
100
Magnification – 3 to 6 times
Power Consumption – Low (Up to 10 hours of continuous use)
Sensors – 60 Hz
Range – 160 to 475 yards
Manufacturer – ATN Corp.
The Bottom Line:
You don't need an expensive thermal scope to get great imaging at night – TheOpticGuru Thor LT has you covered!
Pros
Relatively affordable

You can use it as a night vision scope

Lightweight and balanced

Performs well even in daylight

High-resolution
Cons
No extra features

The adjustable focuses are stiff and hard to set up

Short detection range
Summary
SUMMARY:
If you're not the hunter type but have some boars stealing your cattle's food, you need our Top Pick thermal scope, TheOpticGuru Thor LT! 
It's light, simple, and great for your budget. But most of all, this cheap thermal scope will show you great images, whether at night or in broad daylight.
But that's not all…
Thor LT is one of the lightest thermal scopes we've tried. Its design might be too traditional for some – you won't find the extra features that other models and brands offer. But since it's simple, it's not rocket science.
But we had to take some points off because of its adjustable focus. They're useful, yes, but they take some getting used to. At first, the bearings are stiff, and while in the field, they're very sensitive to small movements.
But once you get the hang of it, that won't be a problem anymore.
Besides…
It sits comfortably balanced on any rifle. Thor LT will certainly improve your accuracy, whether you're a beginner, an experienced hunter, or a livestock farmer.
Thor LT's high-resolution imaging won't fail you. Whatever time of the day you go hunting, and however long, this thermal scope will keep you company!
Best High Sensitivity Detector Thermal Scope
AGM Global Vision Rattler Thermal Scope
Image Performance/Clarity
80
Magnification – Eight times
Power Consumption – High (Up to 4.5 hours of continuous use)
Sensors – 256 x 192, 12-micron thermal detector
Range – 300 to 1000 yards
Manufacturer – AGM Global Vision
The Bottom Line:
We recommend AGM's Rattler over other night vision scopes if you want high sensitivity!
Pros
Night vision scope

High thermal sensitivity

Includes two lens options

It has color palette options and a distance measurement feature

You can connect it to the wifi
Cons
Expensive

Low battery life

Difficult to calibrate or setup

Long detection range but short recognition range
Summary
We've seen thermal optics with night vision technology. It's great to use such devices designed specifically for night hunting. But AGM Global Vision's Rattler is not only for that – it's also great for different weathers!
In other words…
Whether it's a foggy, rainy, snowy, or bright and shiny day, Rattler can help you improve your accuracy. With its high-resolution imaging and high sensitivity, your targets won't have a chance. 
You can also choose either white hot, black hot, red hot, or fusion palette – whatever works for you. And there are two lens options as well. One is for short-range shooting, and the other is for medium-range.
With these features, your hunting experience will be more comfortable.
Only…
If you want the clearest view, it's best to stay in the short range. Three hundred yards might be the best based on our experience. But at about 1000 yards, you'll still be able to recognize large buildings.
Also, setting the Rattler up was harder than we expected. The manufacturer says that it's for rifles, in general. But its mount is a bit small for most rifles. You need to adjust it time and again until you find the best fit.
It's also a little tricky when it comes to calibrating the image. There were times when the screen would freeze, and it would take more than a few seconds to function again.
But once you get the hang of it…
AGM's Rattler works so well in the field. You'll get used to how sensitive its screws and buttons are and find it useful while on the hunt.
You may have to bring batteries, though. It only lasts up to four and a half hours. But that's a small price to pay for the precision and accuracy that this scope gives.
Best Versatile Thermal Scope
AGM Global Vision Thermal Scope Python TS50-640
Image Performance/Clarity
80
Magnification – Eight times
Power Consumption – High (Up to four hours of continual use)
Sensors – FLIR Tau 2 17um pitch thermal sensor
Range – 650 to 1000 yards
Manufacturer – AGM Global Vision

The Bottom Line:
AGM Global Vision's Python TS50-640 has more color palette, reticle options, and extra features than other thermal scopes.
Pros
Includes remote control and waterproof external wifi module

Includes digital zoom, color palette, and reticle pattern options

It has a USB port for an external power source

Easy setup

High thermal imaging quality

It has additional features
Cons
Very expensive

Low battery life

Long detection range but short recognition range

Low sensitivity for the price
Summary
We've all seen various palette and reticle options in other thermal scopes. But only in Python by AGM Global Vision did we see 13 color palettes and four reticle patterns!
Not only that…
It also has external features like a quick-detach mount, Picatinny rail for mounting other sights, waterproof Wifi module, and wireless remote control. Those are just as sturdy and durable as the thermal weapon sight itself.
So, even though its short battery life is a little disappointing, we still recommend it. To extend your hunting time, you can just bring an external power source and connect it to the thermal imaging scope's USB port.
Also…
Python doesn't miss out on the necessities. Its thermal sensitivity is on-point even at 1000 yards away. But if you want to make sure that you're shooting the right animal, Python can recognize that for you at 650 yards.
Its thermal sensor is Tau 2, considered a high-end sensor in the industry. So you can rely on this scope to give you clear and accurate images. And if you want to look closer, its digital zoom retains as much quality as possible.
Most of all…
With all its options and profile choices, you might get intimidated. But you won't! Python is very easy to set up. You'll easily find your way and navigate the calibrations with its ergonomic buttons.
Overall…
Python is a great thermal optic. The only downside to it is its price. It may not be the most expensive one on the market, but there are cheaper thermal scopes. And they're almost the same quality.
But you can't put a price on those extra features, right? So if you want to treat yourself and your rifle with a thermal imaging scope with functional add-ons, Python is for you!
Why Trust Us?
We've been in the field for a while. We've seen the highs and lows of the thermal scope industry. So, even after reading many thermal scope reviews about this equipment, we just had to experience them ourselves.
So, we did.
We bought the most popular ones that we could find. And when we realized that there were still others that looked promising, we also purchased them to try them.
The process wasn't cheap and easy. For every season – under different weather conditions and on various terrains – we brought multiple scopes. We used them at short, medium, and long-range. And we made sure to try every setting and feature.
And now…
After pooling and collecting our observations, we wrote this article. And we hope that this will help you decide on what thermal hunting scope you're going to bring to your next hunting trip.
Buyers Guide: How To Choose The Best Thermal Scope
1 – What are the different types of Thermal Scopes?
Stand-alone thermal riflescope – has an internal reticle and needs to be calibrated in windage and elevation after mounting on your rifle's rail.
Clip-on thermal rifle scope – is clipped to your daytime scope instead of your rifle's rail. It allows for easy access to both types of scope without removing either one of them.
2 – Features to look out for:
A decent thermal scope should have durable hardware, highly sensitive thermal technology, and high-resolution imaging.
Manufacturers these days compete by their additional features like a USB port for external power sources, wifi modules, color palette options, reticle pattern options, and others.
A great thermal scope should have more than 6x optical magnification, or it would be just like traditional rifle scopes.
Some high-tech features include enhanced target recognition, digital contrast enhancement, ballistic calculator, etc.
3 – Thermal scope and specifications explained:
A thermal scope, AKA thermal sight, combines an aiming reticle and a compact thermographic camera. It's used as a sighting device for firearms. Instead of using ambient light or visible light, they detect thermal patterns or radiation.
Magnification – is the combination of optical and digital magnification. Most thermal imaging scopes have up to 5x optical and 8x digital.
Power consumption – high power consumption means low battery life, while low consumption means high battery life.
Sensors – high-end thermal scopes work because of high-quality sensors.
Range – is the distance within which the scope can get clear images. Most scopes have an identification range of 160 yards, a recognition range of 650 yards, and a detection range of 1000 yards.
4 – These are things to consider:
A traditional rifle scope is a better option in the daytime, especially if it has high-quality optics. But there are thermal imagers that work well in the daytime and nighttime.
An entry level thermal scope is generally affordable but it lacks the features that you can find in a professional level one.
Thermal imaging technology is not the same as night vision optics. But they're both useful when there isn't much ambient light present.
Usually, a clip-on thermal scope doubles as a handheld thermal imager.
5 – Jargon buster:
Thermal sensors – a remote device that can detect infrared energy or heat.
Optical magnification – is the ability of the scope itself to enlarge an image; whereas
Digital magnification or zoom – is the ability of the image feed to enlarge.
Identification range – is the distance within which the scope can identify objects.
Recognition range – is the distance within which the scope can recognize the general shape of objects, but not identify them.
Detection range – is the distance within which the scope can detect heat signatures of objects, but not recognize their shapes.
6 – Best Thermal Scope Top Tips:
If you're going from hog hunting to coyote hunting – in other words, hunting at different hours of the day – better get a clip-on thermal scope so you can easily switch between thermal imagers and traditional sights.
Thermal devices are generally high in battery power consumption so it's best to bring extra batteries or an external power source.
Enhanced thermal rifle scope features are better than add-ons.
Night vision is most useful when you're the kind of hunter who stalks their game. But if you keep in one place, this isn't the most necessary feature.
FAQ: Frequently Asked Questions
Q What's the best thermal scope for coyote hunting?
A – Thermal imaging technology with night vision is best for coyote hunting because you can catch them at night.
Q How far can you shoot with a thermal scope?
A – Thermal scopes made for beginners can spot targets 1000 yards away. But high-quality ones can go up to 4000 yards.
Q How long do thermal scopes last?
A – A thermal scope may last up to 5000 hours of non-continual use. But without breaks, some may last only up to 4 or 4.5 hours, like AGM's Python and Rattler. Still, others go as long as 16 hours, like ATN's TheOpticGuru Thor 4.
Our Analysis, Comparisons & Test Results
Value for Money
Even though others would recommend you the most expensive thermal imaging scopes out there, we're here to tell you that not all of them are the best. Most of the time, the budget thermal scopes are just as good – sometimes, even better!
In fact…
ATN MossyOak, our Best Value, is one of the cheapest on the market. But its quality can compete with the others.Our Top Pick Thor LT is an affordable choice as well. And even though Editor's Choice Thor 4 is relatively expensive, it's still high on the Value for Money metric because its quality exceeded our expectations.
Ease of Use
Thermal scopes, especially night vision scopes, are not easy to operate. There are a lot of buttons, and you don't just adjust one setting at a time. You need to see which options work best with each other.
And it's harder if the controls are too sensitive to movement. You may also have a specific setting that you're most comfortable with.
That's why…
On this front, we recommend AGM Global Vision's Python TS50-640. It has a lot of external features that would make sighting easier. And in itself, it's also easy to navigate.
But generally, these thermal scopes that made it to this list are very user-friendly.
Durability
We had high hopes for this metric because hunting isn't an easy chore. It's an adventure so there'd be some running and rolling around. Not to mention, you'll be handling weapons.
So…
When we say that these thermal imaging scopes are durable, they can survive rugged situations on the field. Also, this is where we considered the scope's battery life.The best ones are our award winners, Editor's Choice Thor 4, Best Value MossyOak, and Top Pick Thor LT. They proved to function well even after several uses under any weather.
Sensitivity
Sensitivity is one of the most important metrics. It's a factor in almost all the basic qualities of the best thermal scopes. When a scope has high sensitivity, it can give the operator recognizable images and improve their aim.
Hence…We gave perfect scores to our Editor's Choice ATN's Thor 4 and AGM's Rattler. These thermal scopes proved to be useful in short and long ranges. And even in cold temperatures, these scopes made it easy for us to see our targets.
Image Performance/Clarity
Many factors affect this metric. The biggest ones are the sight resolution and heat sensors. To judge the thermal rifle scopes with regards to this metric, we first compared their specs.
Then, we looked through the scopes and noted the quality of the images. Lastly, we streamed the recordings for those we could connect through the wifi and again compared their performance.
Overall…We were impressed with our Editor's Choice Thor 4 and Top Pick Thor LT. Even while streaming, the quality of the images wasn't affected. And they were clear and recognizable, to begin with.
Our Final Verdict: Best Thermal Scope
When you look at the overall scores, you'll see that it's a close call. Our Editor's Choice ATN's TheOpticGuru Thor 4 is always ahead of the others with its high sensitivity and clarity. But our Top Pick ATN's Thor LT impressed us most with its high-resolution thermal imaging.
And…
Don't forget about our Best Value, MossyOak, also from ATN. Even though it's cheap, it performs as great as the others.But the rest of these thermal scopes don't fall far behind. They have their specialties that might appeal more to you. Just take your pick!
Conclusion: Best Thermal Scopes
As you can have read all over this article, thermal scopes and night vision scopes will definitely help your accuracy and precision. This way, your bullets won't get wasted!
But…
We can only give you facts. The last decision is still yours to make. So, what's it going to be, comrade?
Will you keep within your budget with the affordable yet high-quality ones? There's ATN's MossyOak and Thor LT for you!
But even if AGM's Rattler and Python thermal scopes are more expensive than most, you won't regret buying them. They have extra features – like the wifi module and USB port – that you won't find from the others!
Or maybe…
You're a nocturnal hunter, and you love winning your games at night. In which case, ATN's Thor LT and AGM's Rattler are the best night vision devices on this list.
But if you like staying long hours in the field, ATN's TheOpticGuru Thor 4 is your best bet!
So…We won't keep you any longer. Better get yourself one of these thermal scopes and bring your game home!