Whether walking down a hiking trail or venturing into a dark alley, these tactical flashlights will light your way while keeping you safe!
Gone are the days when we had to rely on torches, candles, and fire for illumination; thanks to modern technology, we can now fully enjoy the convenience of having super effective lights at our disposal.
Luckily for us, there are so many types of lights to choose from nowadays, from incandescent and fluorescent lamps to high-tech motion sensor lights.
But as outdoor enthusiasts who don't take our safety lightly, nothing can top the reliability of flashlights for us, more specifically, tactical flashlights.
By now, you're probably wondering…
What's the difference between regular and tactical flashlights, and which is the best one to get?
Don't worry— we got you covered.
In this article, we'll discuss what makes a flashlight "tactical" and give you our picks for the best tactical flashlights available today. Aside from that, this article also features:
The pros and cons of each model;
What are the different types of tactical flashlights;
The most important features to consider when selecting your tactical flashlight;
How much lumens are needed for a good tactical flashlight;
And many more!
Ready?
Let's begin!
INTRODUCTION
The word "tactical" has been overused by many companies to describe their flashlights when in truth, their products are just basic flashlights that will most likely get destroyed after you drop them once on hard flooring.
Real tactical flashlights are different from regular flashlights in that they're specifically made for tactical situations, hence the name. You can spot them immediately as they're characteristically smaller, more compact, and less bulky than other flashlights, making them easy to conceal or mount on a weapon. They're usually black, so they blend well with clothing and tactical gear.
Not only that…
Tactical lights are made from extremely rugged materials enabling them to withstand tough conditions and rough handling. They also have much higher lumen output and easily accessible switches for urgent situations.
Most importantly…
These lights will give you a big advantage in any combat or tactical situation; not only can they illuminate a whole area, allowing you to see any possible dangers lurking in the dark but they also buy you precious extra time by temporarily blinding your attacker. All the while, you can run, draw a weapon, or think about your next step.
And you can use them for self-defense! Seriously, have you seen the tactical flashlights they make nowadays? Their bezels are usually hard enough to strike an attacker or even break glasses. We don't know about you, but we certainly wouldn't want to be on the receiving end of that.
In short, tactical lights are basically a more badass version of regular flashlights.
For this article, we tested various tactical flashlights from different brands and came up with our top selections. We didn't just use them for one day; we brought them with us on outdoor trips and even tried submerging them in water and dropping them to the ground to see which would hold up well. We've included some longtime favorites, as well.
Want to see which ones made the cut?
Then continue reading!
Best Tactical Flashlight
Best Tactical Flashlight Under $100 – Editor's Choice Award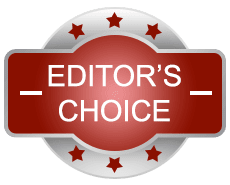 Streamlight 88040 ProTac HL 750-Tactical Flashlight
Power Source – Battery-powered
Light Source Type – LED
Material – Aluminum
Color – Black
Manufacturer – Streamlight Inc

The Bottom Line:
The Streamlight 88040 ProTac HL 750-Lumen Professional Tactical Flashlight is the ultimate self-defense tactical light with its great features and well-constructed body that will come in handy in combat situations.
Pros
Excellent light output 

Durable construction 

Three light output levels: High, Low, and Strobe modes  

Ten-tap feature allows you to select from three program options: High/Strobe Low, Low/High, and High Only

IP7 water resistance to 1 meter for 30 minutes 

1-meter impact resistance 

Multi-function, push-button tail switch 

Anti-roll head

Has a pocket clip

RoHS-compliant 

Limited lifetime warranty
Cons
Not rechargeable 

Compatible only with CR123 batteries
Summary
When it comes to flashlights, Streamlight needs no introduction; this brand has been in the business since the 70s and is known for producing high-quality flashlights. One of our favorite Streamlight flashlights for tactical situations and self-defense is the Streamlight 88040 ProTac HL 750-Lumen Professional Tactical Flashlight.  
This flashlight has three light output levels: High, Low, and Strobe modes. 
The High setting produces up to 750 lumens of light with a 270-meter beam, and 18,300-candela peak beam intensity— great if you need maximum illumination. Meanwhile, you'll get only 35 lumens with the Low setting, but it has a runtime of 18 hours, and we use it when we need to navigate a dark forest, or any place, for hours.
And this flashlight is blindingly bright! 
It's definitely one of the brightest tactical flashlights from Streamlight. The Strobe mode alone is enough to disorient or temporarily blind an attacker from about 50 yards. 
What's more…
It uses the Ten-Tap programming feature, which allows you to choose among three programs: High/Strobe/Low, Low/High, or High Only. 
This is such an awesome feature because sometimes we only need one or two settings. When we're out and about at night, for example, we need all the light output we can get, and we don't want to switch light modes in combat situations accidentally, so we love that we have the option to set it on High Only.
We find this flashlight very easy to use. It features a multi-function push-button tail switch allowing one-handed operation, which is important if you want to hold a weapon in your other hand. It's also easy to reprogram for different needs. 
It has a durable construction, as well. It's made from anodized aircraft-grade aluminum and has a tempered glass lens with an O-ring seal. The knurling on the handle provides a good grip, and there are metal ridges you can use to hit an assailant— a big plus for us. 
We've dropped this on accident many times already, once on a concrete floor, and it's still working flawlessly. The anti-roll head also prevents the flashlight from rolling away when you set it down.
This flashlight comes with a removable pocket clip— another nice touch.
Considering its performance, versatility, incredible ease of use, and reasonable price, we think this flashlight is totally deserving to be our Editor's Choice. 
Now, here's the catch… 
This flashlight isn't rechargeable, so we recommend buying a pack of batteries, especially for emergency situations. Also, it only takes CR123 batteries, which can be pricey, but they do last a long time.
Best Tactical Flashlight – Best Value Award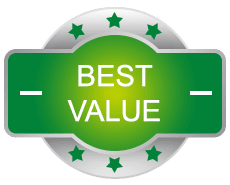 ThuZW 2 Pack Tactical Flashlight Torch
Power Source – Battery-powered
Light Source Type – XML T6 LED bulb
Material – Aluminum alloy
Color – Black
Manufacturer – ThuZW

The Bottom Line:
ThuZW 2-Pack Tactical Flashlight Porch is a budget tactical flashlight that offers great quality and versatility without burning a hole in your pocket.
Pros
Budget-friendly 

Abrasion-resistant 

Anti-slip design

Waterproof 

Compact

Has 5 light modes: Low, Medium, High, Strobe, and SOS/Emergency  

Easy-to-use zoom function

Can be used with either 3 standard AAA batteries or 1 18650 battery

Includes 2 AAA battery holders, 2 plastic sleeves, and 2 lanyards/hand straps
Cons
No included battery 

An instruction manual would be nice
Summary
If you're looking for a budget-friendly tactical light, the ThuZW 2-Pack Tactical Flashlight Porch got you covered.   
This flashlight is versatile— it can generate a flood of light to illuminate a large area or create a small concentrated spotlight so you can observe long-range from 200 meters away, thanks to the awesome zoom-in/out function.
It features five output modes: Low, Medium, High, Strobe, and SOS/Emergency. At the High setting, it's capable of putting out up to 3000 lumens of light! Because it uses the Upgrade XML T6 LED Chip, this flashlight is way brighter than most tactical flashlights in its price range.
The construction consists of a strong, abrasion-resistant body made from military-grade aluminum alloy and a rubber ring, resulting in a completely waterproof tactical light. The waterproofing will come in handy if you fall into the water or if it rains.
Additionally…
Each pack contains two ThuZW tactical flashlights, two plastic sleeves, two AAA battery holders, and two lanyard/hand straps. The adjustable hand straps ensure easy carrying and that you won't lose the flashlight, especially in the dark. 
For the excellent quality-to-price ratio, we're giving it our Best Value award. 
That said… 
It would've been better if there were instructions on inserting the batteries and holders for anyone using a flashlight like this for the first time. There's also no included battery, which is quite a bummer, but we understand the company had to cut costs somehow to deliver a great, affordable tactical flashlight.
Best Zoomable Tactical Flashlight – Top Pick Award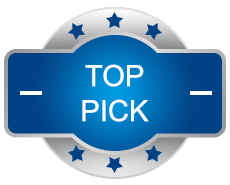 GearLight LED Flashlight Pack -2 Bright, Tactical Flashlights
Power Source – Battery-powered
Light Source Type – LED
Material – Military-grade aluminum
Color – Black
Manufacturer – GearLight

The Bottom Line:
The GearLight LED Tactical Zoomable Flashlight (Pack of 2) is a well-engineered tactical light with rugged construction and exceptionally bright light that you can easily control for different requirements.
Pros
Incredibly durable 

Versatile 

Zoomable 

Good heft for self-defense and combat purposes  

Weather- and water-resistant 

Features 5 output modes

Anti-roll design 

Large tactical switch in a bright color for visibility 

Includes 2 AAA battery holders, 2 18650 battery tubes, 2 holder cases, 2 hand straps, 1 Operation Guide, and 1 warranty card
Cons
Not that lightweight and compact

No pocket or belt clip
Summary
Another great option for a zoomable flashlight is the GearLight LED Tactical Zoomable Flashlight (Pack of 2). 
This is such a versatile flashlight. 
It has a zoom feature that allows you to switch from a precise, narrow beam to a wide beam. We use the concentrated light for long-distance viewing, garage work, or house repairs. Meanwhile, the huge beam is very useful when setting camp, and we'd say it's definitely capable of illuminating an average-sized room or campsite.
The multiple modes on this are great; we especially like the emergency mode, which flashes out SOS in morse code for distress signaling if you find yourself stuck somewhere and need help. 
The design is noteworthy, too… 
This flashlight is made from super durable aluminum material with small cut-outs on the front, preventing it from rolling off flat surfaces. We love the large and brightly colored tactical switch, which is highly visible even in the dark. 
We were also surprised at how rugged this flashlight is— it's water and weather-resistant and is built to take lots of beating. We did many drop tests with it, on the pavement, on rocky surfaces, and on various floorings. It also got rained on several times, and it survived pretty much everything!
Even better… 
You're getting two flashlights at a fair price! It also comes with many accessories, such as two AAA battery holders, 18650 battery tubes, holder cases, hand straps, an Operation Guide, and a warranty card. 
Given the top-notch quality of this flashlight, we chose it as our Top Pick. 
Admittedly… 
We wouldn't say it's the most lightweight of the flashlights featured here; it's actually quite bulky, but we think the heft is great and makes it excellent for self-defense and combat purposes.
Best Rechargeable Tactical Flashlight
Fenix PD35 v3.0 Dual Switches Tactical Flashlight
Power Source – Battery-powered
Light Source Type – LED
Material – Aluminum
Color – Black
Manufacturer – Fenix

The Bottom Line:
The Fenix PD35 v3.0 Dual Switches Rechargeable Tactical Flashlight is a high-performance tactical light that's handy and reliable in various conditions.
Pros
Tough and anti-abrasion 

Ideal for long-distance illumination 

Rechargeable 

Impact-resistant up to 1 meter 

IP68 waterproof rating 

Features 6 modes 

Convenient dual switch system 

Designed for EDC

Sleek design  

A battery organizer, charging cable, holster, lanyard, and pre-installed rechargeable ARB-L18-2600U battery are included
Cons
Gets a bit warm to the touch in Turbo mode 

The side switch is easily pressed, so you have to take extra care not to switch modes accidentally
Summary
As big fans of the classic Fenix PD35 TAC light, we were excited about the upgraded version, the Fenix PD35 V3.0 Dual Switches Rechargeable Tactical Flashlight— and we weren't disappointed!
This model retains the sleek design of the classic version, but it's made even tougher by using high-strength aluminum with an anti-abrasive finish for extra durability. It can certainly handle severe conditions with its high-level impact resistance (up to 1 meter) and a waterproof rating of IP68. 
The flashlight has six light modes you can choose from: Strobe mode, Eco mode, Low output mode, Mid mode, High mode, and Turbo mode. It can produce up to 1700 lumens In Turbo mode and as low as 5 lumens in Eco mode— all with a simple press of the button. 
Speaking of which… 
It features a dual switch system, including a tactical-style tail switch and a metal side switch for fast and easy operation, which is vital in tactical situations. We can press the tail switch lightly for momentary-on or press it harder to turn it on or off fully. On the other hand, the side switch is for cycling through modes and is very easy to use, as well. 
The entire flashlight is compact and portable, and we've had no issues holding it between our fingers. It's designed for EDC, so you have the option to use the steel metal clip and attach it to your belt, MOLLE systems, or backpack, or use the provided holster or lanyard to hang it around your neck.
Another nice feature not found in the classic version is the low battery indicator that shows the battery status, whether it's full or needs a recharge. 
Just a heads up! 
This flashlight gets warm after about an hour of use in Turbo mode, so keep that in mind. It's handy as a hand warmer in the winter, though, so we don't mind as the heat isn't excessive anyway.
Best LED Tactical Flashlight
UltraFire WF-502B Tactical Flashlight
Power Source – Battery-powered
Light Source Type – LED
Material – Aluminum
Color – Black
Manufacturer – SHEN ZHEN SHI KE JIA MAO YI CO., LTD

The Bottom Line:
Durably built and comfortable to hold, the UltraFire WF-502B LED Tactical Flashlight has a solid body and attack head that are useful for tactical situations while providing a good amount of light.
Pros
Durable build 

Equipped with extremely bright XP-E V6 LED light 

Can illuminate up to 200 meters 

Hands-free operation 

Attack head for striking and breaking glass

5 modes 

Comfortable to hold 

IPX-65 water-resistant 

Good battery life

Affordable 

Includes 1 UltraFire UFB26 rechargeable battery, 1 micro USB cable, 1 battery charger, 1 nylon holster, 1 bicycle mount, and 1 box case
Cons
Not the brightest flashlight on our list
Summary
The UltraFire WF-502B LED Tactical Flashlight is a great all-around option for different needs, as it has multiple modes for various environments.
This flashlight uses ultra-clear lens and the super-bright XP-E V6 LED to fire out up to 1000 lumens of light output. During a hiking trip, one of us got lost, but the good thing is this flashlight can light up objects (or persons) 200 meters away, so it was easy for us to find our buddy right away.  
We really like the design of this flashlight, too— it's simple, nothing fancy, but it feels good in our hands, not something we'll accidentally drop, and it has an attack head you can use for striking or breaking glass.  
Furthermore…
We've also used this flashlight during many stormy and snowy outdoor trips. We can say it was able to withstand extreme weather conditions, no doubt thanks to the anodized aluminum alloy material that's also anti-pressure and anti-fall, as well as to the O-ring that helps with waterproofing. It's rated IPX-65, by the way, if you're wondering. 
We have to say… 
This flashlight isn't exactly top-of-the-line, but considering the price and the accessories that come with it, we'd say you'll still get great value from it. It also outperforms some of our more expensive flashlights, and the battery life is good, too.
Best Tactical Flashlight Pen
TakeFlight LED Tactical Flashlight Multitool for EDC Gear
Power Source – Battery-powered
Light Source Type – LED
Material – Aluminum
Color – Black
Manufacturer – TF Takeflight

The Bottom Line:
The beautifully crafted and multi-purpose TakeFlight LED Tactical Flashlight Pen is the ideal gift to keep your loved ones protected. It's also the perfect discreet everyday carry light, especially when entering establishments where firearms and knives aren't allowed.
Pros
Multi-purpose 

Made from high-quality materials and well-machined for maximum durability 

Easily concealable 

Super handy and portable  

Emergency glass breaker tip; also great for self-defense and combat  

Features a ballpoint pen, screwdriver, and bottle opener  

Pocket clip

Lightweight, streamlined body 

Elegant design  

Comes in a sleek black box with 1 extra battery, 2 ink refills, and a user guide

Makes for a great gift 

Fun to use
Cons
Wish we could snap the pen cap onto the base

Not as bright as some of the others on the list
Summary
Looking for the perfect Father's Day gift or something to stuff into your sister's Christmas stocking? Or maybe you want to treat yourself to something nice that can also potentially save your life? We've got a great one for you: the TakeFlight LED Tactical Flashlight Pen. 
This isn't just a regular flashlight in pen form; it's a multi-tool with an emergency glass breaker tip on one end and a flashlight on the other. If you unscrew the different sections of the pen, you'll find cool and useful little tools such as a ballpoint pen, a screwdriver, and a bottle opener! 
Pretty awesome, right? 
Since discovering this flashlight pen, we've never gone out of the house without it, whether running to a nearby convenience store at night to grab some snacks or exploring a dark cave. It has a pocket clip, and due to its size and lightweight, streamlined body, it's one of the most concealable tactical flashlights you can get on the market, not to mention very easily accessible for combat situations. 
And we were surprised by the weight of it! It's lightweight enough for everyday carry but, at the same time, has a solid and sturdy feel to it that you'd be proud to give it to your friends and family.  
On top of that…
This flashlight is manufactured from aircraft-grade, CNC-machined aluminum for maximum strength, so unless you abuse it a lot, it can practically last forever. The strength-to-weight ratio is great, and unlike other tactical pens, the glass breaker tip on this can actually shatter glass, making it invaluable in emergency situations where you need to escape or rescue someone. You can also use it to stab an assailant.  
It's designed and created by a US Military veteran-owned company, after all, so we didn't expect less!
This multi-tool, together with the extra battery, included ink refills, and user guide, are neatly packaged in a handsome black box with the company logo— perfect for gifting.  
But probably the biggest downside to this otherwise great product… 
…is that you can't snap the pen's cap onto the other end, so you'll have to either hold it or set it down while using the pen. The good thing, though, is you can use the flashlight and pen at the same time— great if you find yourself needing to write in the dark.
Also, don't expect off-the-charts brightness from this; it's basically a pen flashlight, so it's not comparable to flashlights solely designed for illumination. That said, this is still surprisingly bright, and we imagine this would be great for paramedics or anyone who doesn't want overwhelmingly bright light.
Best Tactical Flashlight With Keychain
Olight 90 Lumens i3E EOS PMMA TIR Lens AAA Flashlight
Power Source – Battery-powered
Light Source Type – LED
Material – Aluminum
Color – Black, antique bronze
Manufacturer – OLIGHT

The Bottom Line:
The Olight 90 Lumens i3E EOS PMMA TIR Lens AAA Flashlight is an incredibly handy, extremely bright tiny pocket-carry flashlight you can easily bring anywhere for safety.
Pros
Very small and handy 

Surprisingly super bright 

IPX8 waterproof 

Anti-scratch surface 

Simple interface

Requires only a simple head twist to turn on and off

Fits almost anywhere and is easy to carry 

Great for lighting up small corners

Inexpensive

Comes with a Greenmax AAA alkaline battery
Cons
Doesn't have many features  

The body is rounded so it's prone to rolling
Summary
Olight flashlights are some of our go-to's for tactical purposes, and the Olight 90 Lumens i3E EOS PMMA TIR Lens AAA Flashlight is no exception. 
Looking at this tiny flashlight (it's only about the same size as a pinky finger!), you'd probably think you won't have much use for this. 
Well, we're telling you right away it's not something to underestimate. 
This mini flashlight is equipped with a high-performance LED and PMMA TIR lens providing a focused, even light that can reach up to 44 meters. The body is all A6061-T6 aluminum alloy with Type III anodizing, which does a good job preventing scratches even with all the rubbing the flashlight gets from our keys. 
Now… 
It produces 90 lumens, which doesn't sound much on paper, but let us tell you, it's surprisingly bright! We're not exaggerating; it's shockingly bright, and you can temporarily blind an attacker with it. We'd even go as far as to say it's somehow brighter than the other flashlights we've tried that claim to generate much higher light output.
This flashlight doesn't have different modes or special features, but you'll appreciate how simple the interface is when faced with a life-threatening or emergency situation. It doesn't have a switch or button; you simply have to twist the head to turn it on, which is great because you won't have to search for a switch. You also won't need to cycle through modes; once it's on, you'll get extremely bright white light right away! 
As we've said, you'll be surprised at how useful this is in a variety of situations. 
One time, we found ourselves at the Cadillac North Ridge Trail with our headlamp dead. This little bad boy helped us navigate our way down in complete darkness, and it's been a staple on our self-defense and emergency kits since then. It's also great for finding missing items in small corners of our house and locating car keyholes in dark parking lots.
But as we've mentioned… 
If you're looking for a feature-packed flashlight, this might not be for you. But if you just need a simple, handy, and perfectly functional everyday carry light you can carry anywhere for finding your way in the dark or for self-defense, this is it.
Best Multitask Tactical Flashlight
Nitecore MT10A Tactical Flashlight
Power Source – Battery-powered
Light Source Type – LED
Material – Aluminum
Color – Black
Manufacturer – Nitecore

The Bottom Line:
One of Nitecore's most powerful models, the Nitecore MT10A Multitask Tactical Flashlight generates surprisingly bright light and packs many features in a compact package.
Pros
Very bright

Integrated Precision Digital Optics Technology 

Compactly designed 

Tactical single tail cap switch and side buttons for changing modes and brightness level 

Red LED option  

Ultra-clear mineral glass with anti-reflective coating

IPX8 waterproof 

2-meter submersible

Standing capability 

Reverse polarity protection

Rugged stainless steel two-way clip
Cons
The tail switch requires you to press a bit hard

The belt clip is a bit loose
Summary
Now, if you want your tactical flashlight to have more features, you can't go wrong with the Nitecore MT10A Multitask Tactical Flashlight.
Measuring 5 x 4 x 2 inches, this flashlight is one of the smallest and most compact flashlights on our list. However, it sure does pack a serious punch for its size. 
This flashlight uses a CREE XM-L2 U2 LED capable of generating up to 920 lumens in the highest setting. Not bad for a small flashlight, for sure!
It has a tail switch designed for tactical applications, and we like how the flashlight can stand on its own, so we sometimes use it as if it's a candle, minus the fire hazard. We also really like that there are separate buttons on the side to adjust the brightness level and for switching brightness modes. 
Which brings us to… 
You can choose from five brightness levels: Turbo, high, mid, low, and ultralow. We love the red LED option for preserving night vision and better peripheral vision. There's also a red blinking mode, strobe, beacon, and SOS modes.  
And the cool thing is… 
This light features an Intelligent memory effect function that remembers the last setting you set the flashlight in! The feature makes using the flashlight hassle-free, especially for beginners. It's also helpful in emergency situations because you don't want to waste precious seconds figuring out which buttons to use for your needed setting. 
Another awesome thing about this flashlight is that it displays the battery voltage using flashes of red light, so you'll know if you need to replace the battery. Also, we dropped the flashlight on the floor of our boat when we were fishing at Lake Tahoe. It rained quite a bit before that, so the floor had some water on it, and the flashlight was submerged a bit, but it's still working today!  
But the thing is…
The tail switch also needs a bit of a hard press to turn the flashlight on, but it's a good thing for us as we can rest assured it won't accidentally turn on when inside our pockets.
Best Tactical Flashlight with Proximity Sensor
OLIGHT Warrior Mini2 1750 Lumens Rechargeable Tactical Flashlight
Power Source – Battery-powered
Light Source Type – High-performance LED
Material – Aluminum
Color – Desert tan
Manufacturer – Olight

The Bottom Line:
The Olight Warrior Mini2 1750 Lumens Rechargeable Flashlight has beautiful craftsmanship that matches its great functionality— it boasts nice features, the highlight being the Smart Proximity Sensor, making it perfect for both everyday and tactical purposes.
Pros
Strong light output 

Smart Proximity Sensor 

6 modes: Turbo, High, Mid, Low, Moon, Strobe

IPX8 waterproof  

Magnetic base for easy recharging 

Multiple carry options

Dual switch

Pocket-sized 

Aesthetically pleasing

Comes with 1 MC33 Magnetic USB charging cable, 1 lanyard, 1 lanyard clip, and 1 2-way pocket clip
Cons
The front gets a bit hot after an hour of usage 

The light sensor could be just a tad less sensitive
Summary
Unsurprisingly, another Olight product made it into our list, namely the Olight Warrior Mini2 1750 Lumens Rechargeable Tactical Flashlight. 
This well-made flashlight has unique features that set it apart from other tactical lights, such as the Smart Proximity Sensor, which automatically dims the light when it senses that an object is blocking it, preventing overheating, and the magnetized base for magnetic charging.  
Like the Olight flashlights we've tried, this is also very powerful, with 1750 lumens maximum light output, but you can lower it to as low as 1 lumen if you don't want to disturb your neighbors or other campers at night.
Moreover… 
The easy-access dual switches make it a breeze to operate in any situation. The tail cap switch is designed for quick tactical operations, while the intuitive side switch lets you select among the six modes. With just one press, you can activate the Turbo or Strobe mode, which is nice as we use those two modes the most.
It offers multiple carrying options— each one comes with a two-way pocket clip, a carabiner-style ring, a lanyard, and a detachable lanyard clip. We like how we can attach it to our backpack and belt, and we sometimes even clip it on our hat as a makeshift headlamp when walking our dogs in the nearby woods or mountain biking at sundown. 
Plus… 
The included MC33 Magnetic USB charging cable snaps onto the flashlight tail magnetically for an easy recharging process. It's also durable; the build quality is great, and did we mention how nice it looks? It's available in three variants, but we chose the Desert Tan one, which looks more like a copper color and is stunning— definitely matches how good the functionality is. 
Even so…  
The auto adjustment feature might be a con to some, but we personally like it as it helps save battery life. Also, the front heats up quite a bit after an hour of usage at the highest setting; not intolerably hot but just hot enough to burn an attacker when you hit them with this, so we'd say it's a good thing in combat-type situations.
Best Powerful Tactical Flashlight
Fenix PD36 TAC 3000 Lumen EDC Tactical Flashlight
Power Source – Battery-powered
Light Source Type – LED
Material – Aluminum
Color – Black
Manufacturer – Fenix

The Bottom Line:
The Fenix PD36 TAC 3000 Lumens Tactical Flashlight delivers exceptional power in a compact and sturdy body, ensuring you'll have the brightest light in any situation.
Pros
Extremely powerful 

High light output 

Long-range beam distance 

Sturdy construction

Efficient two-button system  

Multi-function tail cap switch

Can choose between Tactical or Duty modes for different needs 

Lockout function 

IP68 waterproof 

Impact-resistant up to 1 meter 

Comfortable and light to carry 

Comes with 1 pre-installed ARB-L21-5000U rechargeable battery, 1 USB C charging cable, 1 holster, and 1 Lumentac battery organizer
Cons
A bit pricey 

The battery has to be removed from the flashlight to be recharged
Summary
Lastly, we have the mighty Fenix PD36 TAC 3000 Lumens Tactical Flashlight.
Boasting a maximum light output of 3000 lumens and a 299-yard beam throw, this flashlight is definitely the brightest in our list, together with our Best Value awardee. 
Not only that… 
It features a unique two-button system that's highly efficient in any condition. The tail cap switch allows one-handed and quiet operation, giving you a major advantage whether hunting or in a tactical situation that requires you to produce as minimal noise as possible. This switch also enables you to easily toggle between Tactical and Duty modes and access the Lockout function. 
With Duty mode, you can cycle through Turbo, High, Med, Low, Eco, and Strobe modes depending on your need at the moment. Meanwhile, you can set the flashlight on Tactical mode, which supports Turbo and Strobe modes, if you need the brightest light you can get. 
And if you're often in situations where you tend to accidentally activate your flashlight, like exploring narrow spaces, you'll like the Lockout function, which locks light when not in use to prevent just that.
In addition to that… 
This flashlight was created with high-stake operations, such as search and rescue operations, in mind, so you can be assured not just of its high performance but also its durability and comfortability. It can definitely withstand the toughest of environments, which we discovered when we brought it on a recent desert camping trip to Utah.
It's lightweight and easy to carry, as well. It has knurlings and grooves for a comfortable grip, and you can use either the holster or steel clip that come with it for hands-free carrying. 
But here's the kicker… 
This flashlight is pretty pricey. If you have the extra money, though, it's absolutely worth splurging for— it's incredibly sturdy, super powerful, and has nice features.
Buyers Guide: How To Choose Best Tactical Flashlights…
What are the different types of Best Tactical Flashlights?
Handheld Tactical Flashlight
This is the most common type of flashlight— it's simple and basic with no attachments or mounting features, so you have to hold it with your hands.
Everyday Carry (EDC) Tactical Flashlights
EDC flashlights are very small and compact, specifically designed to be easily carried for day-to-day use. Some examples of EDC flashlights are keychain flashlights and flashlight pens, and they're also commonly used as backup lights. Many EDC flashlights nowadays are very bright and powerful, sometimes even more than a regular-size flashlight.
Weapon-mounted Tactical Flashlights
When you say "tactical flashlight", this is probably the type that flashes into mind for most people. Weapon-mounted flashlights are usually smaller and less bulky than regular tactical flashlights as they're made to be mounted on firearms and weapons. They're mostly used by military personnel, police officers, and other law enforcement officers. This type of tactical flashlight is the way to go if you want a hands-free operation.
Features to look out for
Durability
Given that most of us use tactical flashlights outdoors, especially for tactical applications, you want your new tactical flashlight to have good durability. As outdoor enthusiasts who particularly love exploring the great outdoors at night, there's nothing scarier to us than finding ourselves in the middle of nowhere with nothing to light our way because our flimsy flashlight gave up on us, so we make sure only to use tried and tested durable flashlights. Also, tactical flashlights are designed for combat and self-defense, so a hard, sturdy body is a must when buying one. For this reason, we highly suggest going for ones made from aluminum, an incredibly sturdy metal.
Ease of Use
Ease of use is essential in tactical flashlights; the flashlight must be easy to control, adjust and maneuver, especially in tactical situations where every second counts. Look for a flashlight with easy-to-access tail switches, simple user interfaces, and other features that ensure you'll have an easy time using it. Extra features are great, but make sure they won't make the flashlights complicated to use.
Good light output
Flashlights are made to illuminate your surroundings, so you don't want to go for one with weak lumen output. Now, there would be instances where you will need low brightness; for example, if you're a paramedic examining a person's pupils or you're stuck somewhere, and want to prolong the battery life as much as possible. But it's still best to have the option to increase the light output if you need to. And if you're using the flashlight for purely tactical applications, then go for something with at least 120 lumens of light output.
FAQ: Frequently Asked Questions
Q – What is the best tactical LED flashlight?
A – The best tactical flashlights are durable, compact, easy to carry, easy to use, easily concealable, powerful, and, ideally, weapon-mountable as well.
Q – How many lumens is good for a tactical flashlight?
A – A good tactical flashlight should have a minimum of 120 lumens light output.
Q – What flashlight do Navy SEALs use?
A – The US Navy SEALs use military-grade tactical flashlights that can withstand the harshest conditions. In particular, brands such as Fenix, TakeFlight, and Nitecore are popular amongst military personnel.
Round-Up
Conclusion: Best Tactical Flashlights
And that's a wrap!
Contrary to what most people think, tactical flashlights aren't just for military and law enforcement officers; they can also be a highly effective means of self-defense, even for ordinary people like you and us.
As lovers of the outdoors, we can't imagine going out without our trusty tactical flashlights— they not only ensure we can actually see where we're going even after the sun goes down but also make us feel safe wherever we go, in conjunction with our weapons.
Want to start using a tactical light but are still undecided on which one to get?
We don't blame you; all the flashlights featured on our list are great! Personally, though, we highly recommend these three the most:
The Streamlight 88040 ProTac HL 750-Lumen Professional Tactical Flashlight gets our vote as Editor's Choice because it ticks all the boxes of a great tactical flashlight— it has a durable aluminum body, excellent brightness, a long beam distance, and a feature that makes it easy to program according to our specific needs.
Next up is our Best Value awardee, the ThuZW 2-Pack Tactical Flashlight Porch, which is perfect for anyone looking to save money. With this flashlight, you'll surely get lots of bang for your buck as it has a maximum output of 3000 lumens, blows more expensive competitors out of the water, and has a well-designed, compact body.
Lastly, our Top Pick, the GearLight LED Tactical Zoomable Flashlight, is a versatile flashlight with an adjustable focus that adapts to any situation. It's also sturdy and hefty, making it ideal for self-defense.
And our honorable mention goes to the Peakplus Tactical Flashlight LFX1000! This is a great flashlight for anyone looking for something heavy-duty and provides wide-area illumination.
What do you think about our list?
We'd love to hear from you. Please share your thoughts with us!