These ultra-bright, durable, and versatile survival flashlights will light up your outdoor gigs!
Let's face it…
We don't have natural night vision eyes. So when we're caught still on the trail after sundown, we all need a light source with enough lumen output to get us to safety.
Lucky for you… We found them! This article will talk about the top ten best survival flashlights. And specifically:
Their pros, cons, and specs – maximum output, dimensions, battery type, etc.;
Their special features – SOS mode and other settings, pocket clips or hands-free band, dual output tail cap, etc.;
Their metric scores, overall score, and details about how they got them;
Some notes about choosing the best flashlight for you; and
Lots more!
If you want to find a flashlight with more lumens than you've ever seen, you've come to the right place! We also have all the info about their self-defense, survival situation, and safety features.
Keep an eye out!
The lights are on…
INTRODUCTION
In the olden days, we were all content with just a dim light that could let us see a few feet ahead in the dark. But now, we have flashlights with a lumen output of over 1000!
But…
That's not all there is about a survival flashlight. You have to also think about how long they last outdoors, whether they can withstand water, heat, and worse conditions, and their size and weight.
And, of course, they have to come at a reasonable price.
So, when we tried these flashlights…
We did the water and drop tests on them. We used them indoors and outdoors. When I went fishing at night, I brought them, and some of my friends even used them in their rifles.
After months of use, we compared the flashlights' conditions. We also exchanged experiences and observations. And that's where this article came from.
Scroll down to know the most impressive ones – and find out the next addition to your bug-out bag!
SECTION 2: Best Survival Flashlight
Best Survival Flashlight with Anti-Roll Facecap – Editor's Choice Award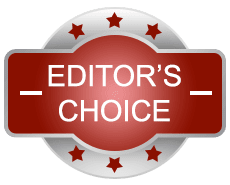 Streamlight 88033 ProTac 2AA 250-Lumen Professional Tactical Flashlight
Power Source – 2AA alkaline batteries
Material – Aluminum
Size – 6.14 x 5 x 2 inches
Lumens – 250
Manufacturer – Streamlight

The Bottom Line:
Everything you're looking for in survival flashlights, you'll find in Streamlight ProTac!
Pros
Affordable

Bright

Compact design

Good battery life; with batteries included

1-meter waterproof (only for 30 minutes)

Durable overall build

130-meter light beam

Secure grip and clip for one-handed operation
Cons
The tail switch is too sensitive

Might be too heavy for a rifle
Summary
The most important thing about a flashlight is its brightness, isn't it? And the Streamlight ProTac understood that!
It's our Editor's Choice for so many reasons…
With its 10-tap feature, you can choose among High, Low, and Strobe modes. It's easy to switch between those. I found that Low mode is bright enough for indoors, and it can last up to 40 hours.
At High mode, you can safely trek even rugged mountains. Streamlight ProTac's beam reaches up to 130-meters, and it's so bright at High mode. But it can drain the batteries after two hours of it.
Lastly, you can signal your location with the strobe setting and ask for help. It's also best for distracting unwanted wildlife visitors so you can get away. And it runs for four hours before Strobe mode drains the batteries.
As for its other features…
It has a pocket clip which I found very convenient. And its mount will allow you to use it on a rifle. My hunter buddies loved that option, but some complained that it was too heavy. But that's a matter of preference.
So is the tail switch sensitivity. I, myself, didn't find anything wrong with it. But some of my friends said that the flashlight turned on by itself while in their pockets.
That's a bummer because we all thought it could have longer battery life.
Still, we're impressed…
This Streamlight ProTac is one of the affordable ones, yet it's more durable than most survival flashlights we've tried.
It's waterproof, tested, and proven when I got caught in the rain while on a hike. And I can't count the times that I accidentally dropped this flashlight. It has a secure and comfortable grip, but you're bound to drop it if you're as clumsy as me.
But the Streamlight ProTac held on…
And until now, it's my go-to survival flashlight. I also think it's the best EDC survival flashlight because it's small and light.
Plus, the package comes with two AA batteries. So it's quite the steal!
Best Budget Survival Flashlight – Best Value Award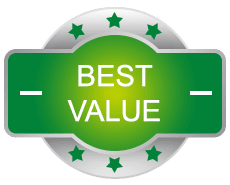 LUMINTOP Tool AA 2.0 EDC Flashlight
Power Source – Battery
Material – Aluminum
Size – 3.52 x 0.73 x 0.73 inches
Lumens – 650
Manufacturer – LUMINTOP
The Bottom Line:
Lumintop proves that there's no need to spend too much for a bright and durable survival flashlight!
Pros
Very affordable

Super bright

Durable overall build

Compact and lightweight

Supports two types of batteries

2-meter waterproof
Cons
Very sensitive tail switch

You can't turn off the tail cap light

The battery drains even when not in use
Summary
I'm telling you – this flashlight is cheap. You won't believe a flashlight of this quality can be so affordable. But it is what it is…
And affordability is not the only thing Lumintop is good at!
In fact…
I was surprised that this Lumintop flashlight is made of durable aircraft-grade aluminum. And it proved its rugged design countless times that I dropped it. It rolled to a creek once, and it was still working after I retrieved it.
There seems to be no damage in my Lumintop except for a few scratches.
It's still bright as ever, which is near blinding! I've tried cheap survival flashlights before, and they don't come close to Lumintop's brightness.
Also…
You can choose among five modes – High, Med, Low, Strobe, and Turbo. At the lowest brightness, the battery may last up to 60 hours.
Now, that's good enough for our taste. But we don't understand why the tail cap has a perpetually lit blue LED light. It's draining my batteries – as we speak! 
Not to mention…
Its tail switch is very sensitive. The mode switches from High to Strobe with a simple grip adjustment and disorients me. Again, it's not friendly for the batteries.
The positive thing here is that this Lumintop supports two different battery types. A 14500 cell helps bring out its maximum brightness potential and lasts longer. But if you don't have that, it's easy enough to find two AA batteries.
No wonder…
Lumintop is our Best Value flashlight!
Best Zoomable Survival Flashlight – Top Pick Award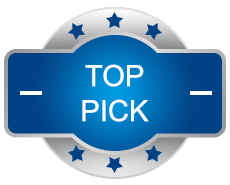 GearLight LED Flashlight Pack
Power Source – 3 AAA batteries
Material – Aluminum
Size – 6.1 x 1.57 x 1.57 inches
Lumens – 1000
Manufacturer – GearLight
The Bottom Line:
Bad weather and rugged mountains don't have a say against these GearLight LED flashlights!
Pros
Affordable

Rugged design – water and shock-resistant

The package includes two sets

Up to 300-meter beam

Beam size is adjustable
Cons
Not that bright

Quickly drains the batteries
Summary
Here's another surprisingly high-quality product that comes in cheap prices. 
This GearLight package is already affordable at face value. Then we discover that the box has two tactical flashlights, two holsters, and two hand straps! 
Each flashlight needs AAA batteries that aren't in the package. But you'll have extra bucks to buy two sets. And you can buy spare ones that you can store in the battery tubes included in the set.
By the way…
You'll need those extras because this flashlight consumes too much energy. It's a little disappointing because it's not that bright. I hoped it could be as bright as my other affordable flashlights.
Although, this could be a matter of preference. My buddies were content with its brightness when it was their turn to try it.
But the good thing is…
The beam extends so far that I spotted a rock about 300 meters away. I did some night kayaking, and this flashlight saved me from a possible accident.
And with a twist of the flashlight's head, the beam widens out and narrows in. That's very useful in survival situations.
And the best thing is…
This GearLight tactical light is designed for rugged conditions. Its military-grade casing survived a 10-foot drop. I tried it on one of the flashlights, thinking I had a spare anyway. 
Turns out, this GearLight is true to its claims! It was also undamaged after being soaked in the rain several times.
That's why it's our Top Pick flashlight!
Best Survival Flashlight With Tactical Design
SureFire E2D Defender E2DLU Flashlight
Power Source – Lithium-ion battery
Material – Aluminum
Size – 12.24 x 4.09 x 1.57 inches
Lumens – 1000
Manufacturer – SureFire
The Bottom Line:
If the SureFire Defender can't blind your opponent, I don't know what will!
Pros
Super bright at the highest mode

Compact and lightweight

Secure pocket clip

Durable overall build

The package includes three sets of batteries (six pieces)
Cons
Expensive

Only has two modes – High and Low

Short battery life
Summary
Personally, I'm all for the SureFire Defender's tactical design! This is how you disorient and hinder your enemy: Simply aim the beam at their eyes and blind them with 1000 lumens at High mode.
That will surely give you an advantage.
But that's not all…
At first, I thought that this SureFire was too expensive – it even costs more than other tactical flashlights I've tried. But I changed my mind because it comes with six batteries.
And that's very convenient because the SureFire Defender is a powerful flashlight. And you know what they say – with great power comes great battery consumption.
Also…
You only have two ways to use this flashlight. You either use it at 1000 lumens or 5 lumens. 
I think that 5 lumens is enough for the tent. But when I trek at night, I want it brighter. However, 1000 lumens is too much.
So, I conclude…
SureFire defender is great for any survival situation. It's also durable enough to survive impact or being submerged in water. 
But it's not for everyday carry or your usual backpacking and hiking trip. It's good to be prepared, though, so I still include this in my survival kit.
Best Survival Flashlight With LumenTactical Keychain light
Nitecore EA41 1020 LED Flashlight
Power Source – 4AA batteries
Material – Aluminum
Size – 4.6 x 1.7 x 1.6 inches
Lumens – 1020
Manufacturer – Nitecore
The Bottom Line:
If brightness is your thing, this Nitecore flashlight should be in your gear!
Pros
Affordable

Compact and lightweight

Five light modes – plus three emergency modes

366-yard light beam

Durable casing
Cons
It needs four AA batteries

Short battery life

Some durability issues
Summary
The Nitecore EA41 falls in the middle of the price range. And its quality makes it seem like it costs more.
The first thing I love about it is its eight light modes. You can choose the Turbo, High, Med, Low, or Lower. And in critical situations, you may switch to Strobe, SOS, or Location Beacon mode!
Now…
I haven't had the chance to use the latter three yet, but I found the five other options very convenient.
Inside the tent, 50 lumens at Low mode is enough. At Lower, the 1 lumen is a perfect nightlight. When we walked around the campsite at night, we were all content with the 160 lumens of Medium mode.
And when we're still on the trail after sundown, 560 lumens at High mode served as well. And we know what 1020 maximum lumen output can do to our opponents, right? It's also useful when boating at night, especially since the beam goes up to 366 yards!
But once again…
The batteries suffer in this situation. It's best to have spare sets if you'll be out for days. And each set consists of four batteries – remember that!
But that's my worst complaint about it. This Nitecore is small and light enough to be an EDC flashlight. And it's useful outdoors too.
Just be careful…
Its durable aircraft-grade aluminum casing is sturdy enough. But when you look inside, I find tiny rust where the batteries are. It might've been after I used it in a downpour.
But it's still working as good as new, and its brightness hasn't dimmed. Now, it's one of my personal favorites.
Best Survival Flashlight With Dual Power Source
Streamlight 90540 Survivor 175 Lumen LED Right Angle Flashlight
Power Source – Alkaline batteries
Material – Nylon
Size – 8.67 x 2.85 x 7.06 inches
Lumens – 60-405
Manufacturer – Streamlight
The Bottom Line:
Power outages won't stop you from having adventures with the Streamlight Survivor!
Pros
Relatively affordable

Four light modes

Supports rechargeable batteries or four AA batteries

Durable case

Smooth and secure grip
Cons
Uncomfortable grip shape

Short battery life

Not that bright
Summary
Here I am again with my brightness issues! My buddies think the Streamlight Survivor is bright enough to light up the campsite. But I prefer it to be brighter, especially in its High mode. So maybe it's a matter of preference.
There's a lot to love about Survivor anyway…
You can switch from High to Low mode. And in emergencies, you can opt for the Emergency Flash mode. It also has a Moonlight mode which I found a good night light when out camping.
All of these you can have for an affordable price. You'll have to buy batteries for it, though. Either a rechargeable NiCd battery or four AA alkaline ones would do.
Be sure to take a power bank or a spare set with you. The Streamlight Survivor will drain it out if you leave it on overnight at Low mode.
So, overall…
I'd be most confident with this flashlight on a trail that I'm already familiar with. Still, if orange nylon casing is your thing, I'd recommend the Survivor.
Its shape isn't the best feel inside my palm. But it's nylon casing is smooth and secure, so that's an added point!
Best Rechargeable Survival Flashlight
EagleTac GX30L2D Rechargeable XP-L HI V3 LED Flashlight
Power Source – Battery
Material – Nylon; aluminum
Size – 9.2 x 2.5 x 2.4 inches
Lumens – 1700
Manufacturer – EagleTac
The Bottom Line:
High power and long battery life combined to form the EagleTac rechargeable survival flashlight!
Pros
578-yard beam distance

Very, very bright

It comes with rechargeable batteries and charger

Compact and lightweight

Includes an Andrew and Amanda pen

Long battery life
Cons
Relatively expensive

Durability issues

The diffuser isn't that effective – the light might be too bright
Summary
This EagleTac survival flashlight is probably the brightest I've seen. So it's a shame not to put this in the top ten.
In the first few weeks…
I was so impressed that I showed this around to my buddies whenever possible. 
It has two modes – the Flashlight and the Diffused modes. But you can choose in-between, where they alternate every few minutes. 
The Flashlight mode can brighten up even a moonless night. And it reaches out over 500 yards! I found it most useful when fishing or kayaking at night. It might also be great for looking for people who need rescuing.
However…
The light seems to be blinding even for the user. I can use it against an opponent, that's for sure. But even with the diffuser on, it disorients me.
My camping buddies agreed with that, to the point that they asked me to use another flashlight since we were already safe at the campsite anyway.
Another thing…
This EagleTac isn't the most durable choice among this price point survival flashlights.
I dropped my EagleTac once while on a hike. It rolled down small rocks, and I had to retrieve it. And once I did, it wasn't as bright as before. And it completely stopped working after several months of heat and rain.
It served me well, and I don't regret buying it. But I hoped it would have lasted longer.
Especially because…
I loved how long it took before I had to recharge its batteries. The package comes with its charger (and a ballpoint pen – which doesn't have anything to do with the outdoors, but I still liked it), and I only used it a few times.
My friends and I would go backpacking or camping for at least a whole weekend. And I observed that I didn't need to bring the charger to camp because it could last the whole trip.
That was surprising because of how bright and powerful this flashlight is! Still, it broke down before I knew it.
In the end…
I still recommend this EagleTac light as a tactical flashlight. If brightness is what you're in for, this is your guy!
Best Survival Flashlight With LED Headlamp
Nitecore HC30 1000 Lumens Rechargeable Flashlight
Power Source – Rechargeable battery
Material – Aluminum
Size – 9.9 x 6.3 x 2.6 inches
Lumens – Up to 1000
Manufacturer – Nitecore
The Bottom Line:
A super bright and versatile headlight like the Nitecore HC30 is a must in your survival kit!
Pros
Relatively affordable

Super bright

Includes five lighting modes – plus three emergency modes

Compact and lightweight

With a headband for hands-free use

Durable overall build
Cons
Inconvenient on/off mechanism

It might overheat

Uncomfortable shape for the hand and head
Summary
In this Nitecore survival flashlight package, you'll get a flashlight, rechargeable battery, charger, and a headband. You can use the flashlight as a headlight or a handheld torch. There's also a pocket clip for everyday carry.
Also…
You may choose among Turbo, High, Medium, Low, and Ultra Low modes. In survival situations, you can use the Strobe, SOS, or Location Beacon modes.
That's a lot of choices for an affordable survival flashlight!
Only…
I liked it better handheld because it felt uncomfortable on my head. I'm not sure if it's the headband or the flashlight's tendency to overheat. But the thing is that I couldn't last an hour with it on my head.
The grip isn't the most secure and comfortable but it's slightly better. When my friends tried it, they also thought that it's more convenient as a torch than a headlight. But that option comes in handy from time to time.
Still…
I highly recommend it, at least as an alternative flashlight. Its battery life is average but its charger is reliable. And its Turbo mode is as bright as any tactical flashlight you might find.
Its versatility and overall durability got it to our top ten.
Best Survival Flashlight With Built-in USB Charging Port
Fenix UC35 V2.0 1000 Lumen Rechargeable Tactical Flashlight
Power Source – Lithium ion batteries
Material – Anodized aluminum
Size – 5.5 x 0.93 x 0.93 inches
Lumens – 1000
Manufacturer – Fenix
The Bottom Line:
Even power outages can't drain the life out of your adventures with the Fenix UC35!
Pros
Relatively affordable

Very bright

Includes a rechargeable battery, two non-rechargeable ones, and a charging cable

Compact and lightweight

291-yard beam

Five lighting modes – plus Strobe mode and Moonlight mode
Cons
Short battery life

Durability issues

Inconvenient mode switching mechanism
Summary
I would recommend this Fenix product for everyday carry rather than for a survival flashlight. But that can be a matter of preference because my friends loved this flashlight!
Don't get me wrong – I can see why.
First of all…
It's super bright – 1000 lumens at High setting. And the beam reaches almost 300 yards so it's very useful when you're stuck in the trail after sundown.
But it's hard to adjust the different light settings because of the switch. It's too shallow and not sensitive enough. 
But I love that it has Strobe and Moonlight modes along with the usual settings. I'm that outdoor guy who likes versatile tools and if you're like me, you must give this Fenix a try!
Another thing…
This affordable flashlight includes batteries in the package. The rechargeable one is convenient, especially since it comes with a USB cord for charging. But in case of power outages, the non-rechargeable LumenTac batteries will come in handy.
It could be their compensation for this flashlight's battery life. It doesn't last as long as I would've liked because I usually go camping for days on end.
It's also kind of disappointing when it dimmed after weeks of use. It hasn't broken down yet, which is a good sign. But it got soaked in the rain once and now it's not as bright as before.
Still…
This Fenix light is more affordable than other survival flashlights of the same quality. I placed this with my choices of EDC flashlights, but feel free to use this in the outdoors!
Best Durable Survival Flashlight
Fenix Flashlights FX-PD35T
Power Source – Battery
Material – Aluminum
Size – 6 x 3 x 1 inches
Lumens – 1000
Manufacturer – Open Air Brands
The Bottom Line:
The Fenix FX isn't going to let the rain or the sun ruin your outdoor adventures!
Pros
Relatively affordable

Very bright

Durable overall build – 2-meter water resistance for 30 minutes

200-meter beam

Compact and lightweight
Cons
Very short battery life

Slow charging

Faulty switch
Summary
Yes buddy…
Here's another Fenix flashlight in our top ten list. But this one is more durable so if that's what you're looking for, this might be your guy.
This one got soaked under heavy rainfall. I even dropped it in a creek! But it hasn't dimmed or broken down a single time. Its aircraft-grade aluminum case proved its worth, after all.
But I had to take a point off its durability because, after about three months, it started to have issues.
Straight out of the box…
I already didn't like the switch. It's not sensitive enough, and it's annoying when I'm in the dark, and it takes time before I can turn it on.
And it worsened after a few months. Now, switching between different light settings is more difficult than ever.
It also doesn't help that the batteries drain in no time. And it takes longer to recharge it than to use it at a High setting!
Still…
Those are minor inconveniences compared to how useful this Fenix flashlight is.
It's bright at the highest mode, and its beam reaches 200 meters. I love using this around camp, but it's bright enough to blind your enemy momentarily.
So, it's better overall than most survival flashlights of the same price.
Section 3: Why Trust Us?
Before we started reviewing survival kit items, we'd been having outdoor adventures for years.
We started to complete our bug-out bag by trial and error. And it's been so expensive and time-consuming.
That's why…
We decided to write reviews that can help our fellow enthusiasts complete their gear in peace.
We went online and to our local stores to find all the survival flashlights that we could get. After testing them straight from the box, we took them backpacking, hiking, camping, and fishing. Some of us tried them on our rifles.
And now…
We've collected our observations and experiences. Hopefully, this review will help you find the right survival flashlight for your specific needs!
Section 4: Buyers Guide: How To Choose The Best Survival Flashlight
What are the different types of Survival Flashlights?
Headlight – attached to a headband to wear over your head or helmet for hands-free operation
Handheld – gripped inside your palms, usually with the help of a lanyard
every day carry – usually comes with a pocket clip or a holster.
Features to look out for:
Aircraft-grade aluminum casings are shock-resistant and aren't prone to rust.
A high waterproof rating is a must because you'll never know when you'll get caught in a downpour.
Tempered glass lenses are a trend in the industry nowadays.
Safety features include a window breaker, SOS mode, strobe mode, and location beacon.
Survival flashlights and specifications explained:
Survival flashlights are specifically made for a survival situation. For example, power outages, being trapped in a mountain, being caught in a storm while camping, etc.
Power source – the type of battery is a factor in the flashlight's reliability
Material – this is the biggest durability factor
Size – this gives you an idea about how portable the flashlight is
Lumens – this is the biggest factor of brightness
These are things to consider:
A lithium-ion battery is more environmentally-friendly, but alkaline ones last longer. However, alkaline batteries are more prone to leakages.
Aircraft-grade aluminum casings are more durable than nylon. But nylon is more comfortable and lightweight.
Survival Flashlight Top Tips:
If your area has frequent power outages, it's better to get flashlights that run on standard AA batteries or lithium batteries. But it's best if the flashlight can support an AA battery and a rechargeable one simultaneously.
A tight beam concentrates the light in a narrow area. So it's best to have an adjustable beam width.
A great flashlight doesn't have to be expensive. Some lots come at a reasonable price but are better than expensive ones.
Section 5: FAQ: Frequently Asked Questions
Q – What can a flashlight be used for survival?
A – Besides lighting your way, you can use the flashlight to signal your location if you're in trouble and find other people who need rescuing. Some flashlights have power bank functions too.
Q – What is the best flashlight for search and rescue operations?
A – The GearLight LED flashlights are best for search and rescue because their beam reaches up to 300 yards, and their size is adjustable.
Q – How many lumens does it take to go blind?
A – If it's daylight, 200 lumens can cause temporary blindness. If it's dark, 80 lumens will do.
Round-Up
Overall scores can only tell you so much. So we also prepared the ranking for each metric. This way, you'll find the best flashlight for your specific taste.
Section 6: Our Analysis, Comparisons & Test Results
Value for Money
Our award winners also won in the Value for Money metric. They're some of the most affordable yet best survival flashlights.Their quality is just the same – if not better – than the expensive ones, especially our Best Value Lumintop tool!
Brightness
Lumens is the first indicator of brightness. But even though it's printed in the packaging, the real test is on the field. It all boils down to whether or not the flashlight reaches its best light output.
And during field testing, we found that these are the brightest ones on the market.
Especially…Our Best Value Lumintop, Nitecore EA41, EagleTac, and Nitecore HC30. These flashlights can omit the most dependable light, even outside the tent.
Durability
The biggest factor of durability is the case. It helps if it's aircraft-grade aluminum, or other alternatives. But we also considered everything – bezel, head, battery compartment, tail cap, etc.
In the end…Our Top Pick GearLight proved to be the most special one in this metric. Our standards are high and it's the only one that amazed us with its durability!
Portability
Just because a flashlight is small and light doesn't mean it's portable. We also considered its grip and safety features. And it helps if it has a removable pocket clip, a lanyard, or a holster.
Overall…Our Editor's Choice proved to be a great flashlight in portability.
Reliability
When we say that the EagleTac is a reliable flashlight, its maximum output can brighten up your nights without draining your batteries in an hour.
But…
This whole list consists of the best ones in this metric. Some are rechargeable, and others can run with standard AA batteries or lithium batteries. In case of power outages, these flashlights will keep you covered.
Our Final Verdict: Best Survival Flashlight
Here are the top ten best survival flashlights!
Our Editor's Choice Streamlight ProTac is one of the brightest, while our Top Pick GearLight is the most durable.
And you can't go wrong with our Best Value Lumintop Tool. Its affordability and quality will surprise you!
Pick one for your bug-out bag!
Section 7: Conclusion: Best Survival Flashlight
Whether you're law enforcement or simply our fellow outdoor enthusiast, you'll need a light source in your adventures.
Have you decided on which one?
Those with high lumen output – especially with Turbo mode – can pose as a self-defense weapon. If you're up for that, go for the SureFire Defender, Nitecore EA41, EagleTac, or the Fenix FX.
But if the good old night trekking companion is your game, the Streamlight flashlights, Lumintop Tool, and Gearlight are your best bet. They'll keep you company for years because of their durability!
See that, buddy?The perfect flashlight for you is now within your reach. So, go ahead and grab it!