Stay safe with ease in style with our selection of the best self-defense canes on the market for 2023!
One of the things pretty much everyone can agree on these days, is the fact the world is getting even more dangerous day to day.
With crime rates only going up in recent years, it's perfectly understandable that you'd want something you can use to defend yourself that's also easy to carry with you wherever you go.
While guns and knives are obvious choices, they come with disadvantages. For one thing, you'll need to get a permit to own a firearm legally. A lot of commercial establishments also don't allow sharp objects, so you can't always bring a knife with you.
That's why self-defense canes are the way to go.
These canes look just like ordinary walking cane, so no one will question you when they see you using one. They present a realistic option for protecting oneself because, let's face it, many of us aren't comfortable with the idea of shooting or stabbing someone with a knife, even if we're provoked.
Besides…
They're quite easy to use, especially once you've mastered some cane fighting techniques. Also, they're versatile, and even seniors can use them; in fact, Cane Fu was specifically created as a self-defense system for seniors!
Okay, but what are the best self-defense canes that you can get?
Well, we're here to answer that question.
We've tested out a number of canes to find out which ones make for a great self-defense weapon. We've narrowed them down to the ten best of the best, which you'll see on our list below.
Apart from that, this Guide also features:
The different types of self-defense canes;
Our answers to your most common self-defense canes questions;
Certain features you have to look for in a combat cane;
And many more…
Whether you're a beginner or are already experienced in cane fighting, you'll find the one that suits you best right here.
Sounds good to you?
Then let's get started!
Best Self-Defense Combat Canes
Best Durable Self Defense Cane – Editor's Choice Award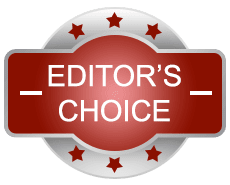 NOVA Heavy Duty Walking Cane with Offset Handle
Material – Aluminum, plastic, rubber
Shaft Metal – Aluminum
Extended Length – 39 inches
Weight – 2 pounds
Manufacturer – NOVA Medical Products
The Bottom Line:
The NOVA Heavy Duty Walking Cane with Offset Handle is an exceptionally durable aluminum cane that's well-built, super grippable, lightweight, and easy to yield. It will last years, even with minimal care.
Pros
Extremely sturdy 
Excellent aluminum construction 
Heavy-duty yet lightweight  
Supports up to 500 pounds of weight
Adjustable length to accommodate 4'11-6'4 inches height  
Offset handle design 
Soft foam grip 
Resistant to chipping and fading  
Anti-rattle lock 
Slip-resistant rubber foot tip
Carrying strap 
Clean, stylish look 
Beautiful silver color 
Comes with instructions
Cons
Some people might prefer the old version with the plastic grip 
Doesn't have many features
Summary
If you need a fighting cane that's pretty much unbreakable, then look no further than the NOVA Heavy Duty Walking Cane with Offset Handle. 
This cane is made from top-grade aluminum material— it's extremely tough, robust, and sturdy. While most metal canes can only handle about 300 pounds, this can accommodate up to 500 pounds, so if you're on the heavy side, this is great. 
You can easily adjust it from 30 to 39 inches in length with just the press of a button, so whether you're 4'11 or 6'4 in height, you can definitely use this. A lock also keeps the height adjustment setting from changing accidentally.
Despite being a heavy-duty cane, we were surprised at how lightweight it is, at only 2 pounds! The weight is great as it makes it a breeze to lift, and it gives us confidence that we won't have a hard time striking an attacker if it comes to that.   
Not only that… 
This cane features an offset handle design with a foam grip that's comfortable to hold. Thanks to the slip-resistant rubber foot tip, we find that it doesn't bend or slip even on smoother surfaces. Another cool feature is the anti-rattle lock that you can tighten to prevent the cane from rattling and making noise while on the move— super useful in dangerous situations. 
It comes with how-to-use instructions, which is helpful for anyone who hasn't used a cane before. The carrying strap is also a nice touch.   
And can we just mention how nice it looks? It has a clean look with a chip- and fade-resistant finish and a beautiful silver color that doesn't change after much use. We'd say it has more of a stylish and "youthful" feel to it than most walking canes, so if that matters to you, then you'll like this. 
Incredibly well-constructed, lightweight, and quiet, this cane wins our Editor's Choice award. 
Admittedly… 
Some people might not like that the newer version replaced the hard plastic grip with a foam one. Personally, though, we like the change; in fact, we feel like it's an improvement, and it's even less slippery now, even when we're using it with sweaty hands.
Best Budget Self Defense Cane – Best Value Award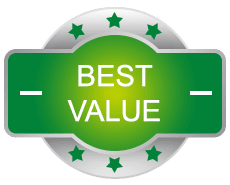 DMI Wooden Cane, Wooden Walking Cane
Material – Metal
Shaft Metal – Wood
Extended Length – 36 inches
Weight – 0.9 pounds
Manufacturer – Duro-Med
The Bottom Line:
The DMI Wooden Walking Cane is an affordable yet high-quality cane perfect for self-defense beginners and people on a strict budget.
Pros
Budget-friendly 
Great for beginners   
Makes for a great concealed self-defense weapon
Made from durable, high-quality wood material  
Strong yet lightweight 
Customizable length 
Wide, curved handle 
Metal insert for added durability 
Large non-slip rubber tip
Beautiful color with a smooth, glossy finish 
Cons
Has information stickers on the cane, which weren't easy to remove 
Not heavy-duty
Summary
The DMI Wooden Walking Cane is a solid wooden cane for an affordable price. If you're just dipping your toes into cane self-defense, this is a good entry-level option. 
It's not something to be underestimated, though. First off, this cane is made from high-quality wood that's sealed and stained for that beautiful glossy finish— it definitely doesn't look or feel cheap. Its extended length is 36 inches, but you can easily cut it to your desired length. 
We use this during our short walks at night, and it really makes us feel secure. Because it's wooden, it looks unassuming and makes for a great concealed weapon!  
Moreover… 
Even with its light weight and plainness, it's very strong and dependable. This cane has a wide, curved handle that's good for large hands, is comfortable to hold, and minimizes the risk of hand strain, while a metal insert increases its durability, so we don't worry about it snapping. We like the large non-slip rubber tip, which provides good traction and works well on almost any surface. 
Also, you can be sure that it won't put you in jail.
If you want a no-fuss, old-fashioned wooden cane that will do the job without all the fancy stuff, go for this one. And as a cherry on top, it's affordable, making it our Best Value awardee.
There's one thing we don't like about it, though… 
There are sticker labels on the cane itself, and it took us quite some effort to remove them. What we did was use a hair dryer (you can use any source of hot air, though) and fingernails to carefully take them off. We took care of the glue residue with some good ol' cooking oil, and we're happy to say there was no damage to the cane. Still, it would've been better if the stickers weren't placed on the cane's body in the first place.
Best Material Self Defense Cane – Top Pick Award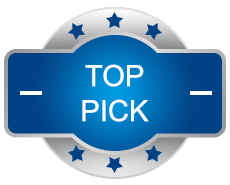 Asterom Handmade Ergonomic Wooden Walking Cane
Material – Hardwood Oak
Shaft Metal – Hardwood Oak
Extended Length – 36 inches
Weight – 520 grams
Manufacturer – Asterom 
The Bottom Line:
Boasting flawless construction and exquisite design, the Asterom Handmade Ergonomic Wooden Walking Cane For Men and Women is also a strong and tough self-defense tool to protect you from danger.
Pros
Tough oak material— great for self-defense 
Harmless-looking
Well-made  
Super stable
Very lightweight
Can handle up to 400 pounds 
Tapered shaft
Ergonomic derby handle
Elegant decorative collar ring   
Replaceable rubber tip 
Comes with an extra rubber tip 
Beautiful craftsmanship
Sleek and stylish
Reasonably priced
Cons
The handle might be too thick for small hands 
Not adjustable (can be cut down to size)
Summary
When it comes to quality of material and construction, we're very impressed with the Asterom Handmade Ergonomic Wooden Walking Cane For Men and Women. 
The first thing we noticed about this cane is the fantastic attention to detail given to it by the makers. It's exquisitely handcrafted from solid oak that's been smooth-sanded to show the beautiful wood grain. 
Between the shaft and the handle is a silver Celtic collar ring that adds a touch of vintage-y elegance, enhances the beauty of the cane, and, most importantly, strengthens the cane, enabling it to handle up to 400 pounds of weight. You will definitely feel confident that it won't fail you if the time to strike an attacker comes.  
What's more…
The derby handle is ergonomically designed and provides comfort, balance, and support. We like how the shaft gently tapers as it not only improves balance but also adds to the cane's aesthetic appeal. 
We like the feel of this cane on our hands, and given how tough the wood material is, it's surprising how lightweight it is, which is super important in life-threatening situations. At the bottom, there's also a 7/8-inch rubber tip that absorbs impact and improves stability. And even better, you can replace it with any rubber tip as long as it's the same size; in fact, this cane comes with a spare one! 
This beauty is available in seven variants, all very sleek and stylish without being too flashy, so they still maintain a "harmless" look. We also like that this cane goes with any outfit, formal or casual. 
On top of the durability, first-rate construction, excellent stability, and handsome appearance, our Top Pick is also reasonably priced, definitely not too expensive, which was another pleasant surprise to us.
But the main drawback to us is that the handle might be too thick for those with small hands, in which case we suggest giving it a bit of shaving down.
Best Adjustable Self-Defense Cane
Dynamo Cyclone Cane
Material – Aluminum
Shaft Metal – Anodized aluminum
Extended Length – 36 inches
Weight – 1.1 pounds
Manufacturer – DynamoMe
The Bottom Line:
The Dynamo Cyclone Modern Adjustable Walking Cane is innovatively designed for comfort and maximum stability on any terrain while being easy to use for self-defense attacks.
Pros
Unique, innovative design 
Super lightweight and easy to thrust out 
Bent shaft for balance
Forward-facing handle with comfortable palm-down hand grip 
Non-slip and super grippy base for maximum stability in any terrain
Open channels on the bottom to prevent trapped water that may cause slipping  
Improves posture 
Supports up to 300 pounds of weight 
Adjustable height up to 6'4
Modern design 
Cons
Quite expensive 
No wrist strap
Summary
The Dynamo Cyclone Modern Adjustable Walking Cane is one of the most uniquely designed walking canes we've ever come across.  
Weighing 1.1 pounds, this cane is super lightweight and easy to thrust out for defense against dangers, yet it has a strong structure and is also heavy enough to inflict pain on attackers.
We like the combination of the large, forward-facing handle with its palm-down hand grip and the bent shaft, which provides maximum stability and comfort. The angle feels very natural overall. 
Furthermore… 
Another thing we love is the base; it's non-slip, wider than that of other walking canes, and super grippy. We used this cane on our recent trip to Australia, where we did a lot of walking. We can definitely say that it performs well on any terrain, be it sand, grass, rough pavements, or even on the carpeted floor of our hotel room. Besides, the foot also features vents that channel away water to prevent you from slipping.  
As a bonus, this cane looks super cool with its modern design, and we got compliments from friends. We find that it even improves our posture! 
We have to say, though… 
Holding the hand grip in a forward-forcing position took some getting used to, but once we did, it's super comfortable to hold, and you can tell it's designed to fit the whole palm. 
We also find it odd that there's a hole for a strap, but there's no wrist strap included. It's not a big deal for us, but we think it's worth mentioning.
Best Style Self-Defense Cane
Biddy Murphy Irish Shillelagh Walking Stick
Material – 100% Blackthorn wood
Shaft Metal – Wood
Extended Length – 36 inches
Weight – 1.16 pounds
Manufacturer – Latchfords
The Bottom Line:
The Biddy Murphy Irish Shillelagh Blackthorn Walking Stick is an Irish-made, high-quality shillelagh that's specifically designed as an effective fighting stick and self-defense weapon.
Pros
Specifically designed as a fighting stick 
Great craftsmanship 
Authentic shillelagh from Ireland
Made from 100% Blackthorn wood 
Very tough and durable  
Great for blocking an attack 
Big knob at the handle for hitting an attacker 
Copper ferrule at the bottom end
Smooth, sleek finish 
Makes for a beautiful gift
Cons
Quite expensive 
Not ideal as a walking assistance stick
Summary
If you're looking for an authentic, Irish-made shillelagh for self-defense, we highly recommend the Biddy Murphy Irish Shillelagh Blackthorn Walking Stick. 
This cane is made from 100% Blackthorn wood material, which has always been one of the top materials of choice throughout history by makers of fighting sticks, as it's known for its resilience and toughness.   
The shaft is incredibly hard with a sleek black finish and a straight shape that helps with balance. Meanwhile, the handle is smooth and has a big knob at the top, which not only makes it easy to hold but is also something you can use to hit your attacker in the knees or any vital areas of the body. 
Aside from the well-done shaft and handle, there's also a copper ferrule at the bottom end, which is another good self-defense feature.   
Overall… 
This is one of the best self-defense canes you can get on the market; it can be used in most countries as a self-defense weapon without needing a concealed carry permit. Apart from its functionality, it also looks nice with an old-school charm, making it a great gift to loved ones. 
But here's the catch… 
This cane is quite expensive. But considering its excellent craftsmanship, toughness, and how it's designed as a self-defense weapon, we think it's a worthwhile investment.
Best Self-Defense Cane With LED Flashlight
ZAP Walking Cane 1 Million Volt Stun Device with LED Flashlight
Material – Aluminum
Shaft Metal – Aluminum
Extended Length – 51 inches
Weight – 1.29 kilograms
Manufacturer – PS Products, Inc
The Bottom Line:
Stun attackers with the ZAP Walking Cane 1 Million Volt Stun Device with LED Flashlight— the best option for anyone with no self-defense or martial arts training. This will effectively keep away any threat, be it humans or animals.
Pros
Great for scaring off attackers, both humans and animals 
Ideal for beginners who don't have any martial arts training 
Produces a loud noise and painful zaps that penetrate clothing  
Easy to use 
Adjustable height 
Safety switch
Features a 300-lumen LED light 
Removable reflective safety band
Rechargeable battery 
Comes with an extra rubber tip, charger, and nylon case
Cons
A bit heavy 
Not the best stealth-wise (a good thing for some people)
Summary
If you have no martial arts training of any kind, using a combat cane might be out of the question for you. What can you do instead? Well, you can scare off attackers before they can even get close to you! The ZAP Walking Cane 1 Million Volt Stun Device would be a great option for that purpose. 
Now, this cane isn't exactly designed for stick fighting, but it's effective in fending off any animal or human planning to hurt you. 
And it can do plenty of things! It makes loud popping noises that will hopefully make the attacker think twice before charging at you (in our experience, it did). And if that doesn't do it, then you can get them zapped! 
We actually tested it on ourselves because we wanted to know if it works— all we can say is that no one would want to be at the receiving end of the zaps. Also, you can use it to block attacks and put distance between you and the assailant. 
This is our go-to cane for protection whenever we're out walking our 3-year-old Shiba Inu every morning and evening. Unfortunately, we live in an area with lots of aggressive stray dogs, and our furry friend once almost got attacked by one! Fortunately, we had this cane that day, and nothing happened to our dog!  
Powered by a rechargeable battery, it's easy to charge fully, and each charging cycle offers 500 shots and lasts up to three months. 
In addition to that… 
This device also comes with an ultra-bright 300-lumen LED light for safe nightly walks, a reflective safety band on the shaft, an extra rubber tip, a charger, and a nylon case.  
Weight-wise, it's a bit on the heavy side, but we personally don't mind, given the feeling of security it gives us.
Best Self-Defense Cane For Hiking
M48 Kommando Survival Axe Tactical
Material – 7Cr17 Stainless steel, fiberglass, nylon
Shaft Metal – Stainless steel
Extended Length – 37 inches
Weight – 2.95 pounds
Manufacturer – United Cutlery – Geneva Supply
The Bottom Line:
The M48 Kommando Survival Axe Tactical Hiking Staff is a self-defense combat cane, walking stick for hiking, and a light-duty axe all in one product— a must-have for outdoor enthusiasts.
Pros
Perfect for outdoor activities  
Comfortable to hold 
Sturdy 
Great design
Well-balanced
Lightweight head  
Razor-sharp blade
Capable of light-duty wood chopping 
Includes a sheath
Cons
Not for heavy-duty cutting
Some people would probably want a rubber tip
Summary
As outdoor enthusiasts ourselves, we know how important it is to stay prepared— from bears to mountain lions, you never know what kind of danger you'll run into when hiking in the mountains or out in the woods. The M48 Kommando Survival Axe Tactical Hiking Staff has been part of our outdoor self-defense essentials for several years now.
This one combines a traditional axe with a walking stick, which we think is a pretty awesome idea. We use this to scare off raccoons and the occasional nosy people who probably have ill intentions.
Its head is quite lightweight, while the shaft is designed to allow for speed, so you can easily swing this bad boy with great force, even with one hand. We like the curved back spike and how razor-sharp the blade is. This cane is well-balanced and comfortable to hold overall. 
As a plus… 
We find that it can split some woods and is fantastic as a walking stick when hiking trails. No, it won't cut large woods or do some serious chopping, but we're not upset about that, as it's not advertised as a heavy-duty chopping axe, anyway. As long as it can protect us from dangers, it's all good.
Best Handcrafted Self-Defense Cane
RMS Wood Cane (Round Handle)
Material – Wood, rubber
Shaft Metal – Wood
Extended Length – 36 inches
Weight – 1 pound
Manufacturer – Royal Medical Solutions
The Bottom Line:
The RMS Handcrafted Wooden Offset Cane is the classic wooden combat cane perfect for anyone with basic cane fighting skills who needs something suitable indoors and outdoors.
Pros
Ideal for anyone with basic cane fighting skills 
Handcrafted from all-natural wood  
Suitable for indoor and outdoor use
Weatherproof    
Smooth finish
Curved, rounded handle 
Heavy-duty, anti-slip rubber tip 
Smart-looking 
Cons
Might be too basic for anyone who's experienced with cane fighting
A bit bulky
Summary
The RMS Handcrafted Wooden Offset Cane is a great option for something simple, not complicated to use, and one you can use with basic cane fighting techniques. 
It's nicely crafted from strong, natural wood, sanded for a smooth finish and covered in weatherproof coating, so it's good for outdoor use, in any weather conditions. 
Additionally… 
Measuring 36 inches in length, this cane is suitable for people between 5'4 and 6 feet in height. We like the curved, rounded shape of the handle and the wide hook that you can use for hooking the limbs of your attacker. 
It's sturdy and features a metal screw for added durability and a rubber tip for good traction on almost any type of surface, indoor and outdoor. 
However… 
This cane might probably be too basic for anyone who's already experienced with cane fighting, but this would be a good choice for anyone who's just starting out.
Best Comfortable Self-Defense Cane
Nagina International Rosewood Crafted Walking Cane (Crane Hook, 36 Inches)
Material – Metal, brass, rubber
Shaft Metal – Wood
Extended Length – 36 inches
Weight – 1.1 pounds
Manufacturer – Nagina International
The Bottom Line:
The Nagina International Premium Rosewood Crafted Walking Cane is a premium-grade self-defense cane that's ultra-comfortable for daily use.
Pros
Extremely comfortable  
Created from top-quality materials
Nice workmanship  
Anti-skid rubber tip
Premium-looking
Fairly affordable    
Cons
The tip is a bit narrow
Not for people who prefer something lighter
Summary
Looking for a self-defense cane that's premium-looking yet super comfortable to hold? Then the Nagina International Premium Rosewood Crafted Walking Cane could be what you're looking for. 
The shaft is made from top-quality, strong rosewood, and the handle comes from high-quality solid brass material, so the whole cane is very sturdy. 
Besides… 
The pommel is not only beautifully done but also fits perfectly on our hands. We like the pointy ends on the crescent-shaped cane head, which add a threatening quality to it.
It's not exactly a super lightweight cane, but we personally feel like it has enough heaviness to it to be able to strike an attacker. It includes an anti-skid rubber bottom tip, as well.  
If we're going to nitpick, though… 
We'd say the tip is a bit narrow and doesn't provide good traction on certain types of floors and surfaces— something to be aware of if you're also going to use it as a walking stick and not just for self-defense.
Best Design Self-Defense Cane
Design Toscano PA9096 Bavarian Walking Stick
Material – Pewter, wood, rubber
Shaft Metal – Wood
Extended Length – 35 inches
Weight – 2 pounds
Manufacturer – Design Toscano
The Bottom Line:
With its beautiful yet threatening design, the medieval-looking Design Toscano PA9096 Bavarian Walking Stick will definitely make your opponent think twice before attacking you.
Pros
Beautifully crafted 
Looks threatening  
Polished and strong wooden shaft
Solid pewter handle that's comfortable to grip  
Pewter spike at the bottom
Gorgeous, intricate design 
Will make for a great heirloom
Cons
Quite costly 
Not for orthopedic purposes
Summary
If scaring attackers with a combat cane that looks like it came straight from the medieval era is your thing, say no more— the Design Toscano PA9096 Bavarian Walking Stick is your guy.   
Not to exaggerate, but we actually gasped when it arrived; it's gorgeously made, with a durable, polished wooden shaft and a pewter handle with a comfortable grip. 
Also…
There's a pewter spiked tip at the bottom, which is sharp enough to stab an attacker, making it look even more dangerous. We're telling you, no one will want to mess with you with this around! 
It has a nice weight to it, just light enough that we have no trouble wielding it and heavy enough to hit a threat painfully to defend ourselves. 
Now… 
This cane is mainly created for decorative purposes only; we just think it makes a great self-defense weapon. Indeed, it did great protecting us from some drunkards when strolling the city at night. So if you need a cane that will double as an orthopedic device, this isn't the best option. But as far as self-defense goes, this one is a winner for us!
Buyers Guide: How To Choose The Best Combat Canes
What are the different types of Fighting Canes?
Combat Canes
Combat or tactical canes are self-defense weapons designed to be hidden in plain sight. They have the advantage of not looking like a weapon, so you can take them anywhere from courtrooms to commercial establishments without being stopped by security personnel.
Sword Canes
Sword canes are basically canes with a sword hidden inside them. A weapon concealed inside a harmless object might sound good in theory, but since the swords are built to fit inside the canes, they have to be pretty thin to be able to do so, making them not-so-ideal for self-defense, in our opinion.
Gun Canes
Gun canes are like sword canes, except it's guns instead of swords that are hidden inside canes. Gun canes sound badass and might make you feel like a hero from an action movie, but in reality, you'll be required to have some sort of permit, like a concealed carry permit, to be able to carry one around legally. They also won't pass through security checkpoints, leaving you unarmed, so we wouldn't recommend them.
Features to look out for
Durability
Durability is essential in a combat cane. Remember that you'll use it for many things, from blocking attacks to hitting an attacker hard like your life depends on it (because it does), so it should be able to withstand almost everything. After all, you don't want it to break in the middle of a fight!
For maximum durability, look for self-defense canes made from metal, as they're the most durable and are pretty much unbreakable. If you prefer wooden canes for being more lightweight, go for Blackthorn or Oak, as they're known for being hardwearing.
Comfortability
Choose self-defense canes that are comfortable to hold and easy to use. When fighting an attacker, you should be able to grip the cane comfortably, so make sure the handle is well-made.
Good-quality tip
Everyone knows the quality of the shaft and handle matter, but the quality of the tip shouldn't be overlooked, either. First, know what you're going to use the cane for. If you're just going to use it for self-defense purposes, then the sharper the tip, the better. But if you need one that can double as a walking aid, you'll have to pick one with a good rubber tip for comfort and good traction.
FAQ: Frequently Asked Questions
Q – Are Self-Defense Canes Legal?
A – Generally speaking, yes, self-defense canes are legal to own and carry around. That's because your typical combat cane is considered a medical device to help with mobility. But it will still depend on what type of cane you're using. If you're using something that has any concealed weapon inside it, be it a gun or a sword, then you'll have to get a permit and have it registered as a weapon. To be safe and stay in compliance, be sure to check the laws in your area regarding weapon regulation.
Q – Can I Travel With My Self-Defense Cane?
A – It depends on what material your combat cane is made from. Wooden canes are usually allowed in airports as they're seen as harmless. On the other hand, if you're planning to bring a metal cane, it's best to check the airport security rules to know if they allow metal canes; this is because metal objects can potentially be used as a weapon.
Q – Are Canes Good For Self-Defense?
A – Yes. In fact, walking canes are some of the best weapons for self-defense as they're discreet and versatile— you can use them for stabbing, hitting, blocking, and even just scaring off attackers. Another great thing about them is that you won't even need a permit to carry them around, as long as there's no concealed weapon inside.
Conclusion: Best Self-Defense Canes
Combat canes are simple yet one of the most effective tools when it comes to defending yourself— any age group can use them, they're perfectly legal to own and carry anywhere you go because they're considered medical devices, and they can inflict some serious pain to an attacker if you know where to hit. You don't even need elaborate techniques!
Seriously, there's no reason not to own one, especially in these dangerous times. All of the canes featured on our list are great (and stylish!), but if we're going to choose our three top recommendations, we'd say go for:
Our Editor's Choice, the NOVA Heavy Duty Walking Cane, for maximum durability, the DMI Wooden Walking Cane, which got our Best Value award for affordability mixed with quality, or our Top Pick, the Asterom Handmade Ergonomic Wooden Walking Cane, if you want a cane made from super tough and high-quality materials.
We hope we've been helpful with this article.
Stay safe out there!