These safe and easy-to-use cookers will take the pressure off making healthy, delicious meals!
There's no denying that we live in a busy and fast-paced world— everybody wants instant results, which extends to the food we eat. A quick look at a supermarket or convenience store near you will show you an array of instant foods, from ramen to canned soups.
As working parents to four lovely children, we understand it's not always easy for most people to cook healthy meals with a busy schedule; there are work deadlines to meet, or, if you're a student, you have to pull all-nighters to study and do your daily tasks. On top of that, you also need to make time for your loved ones and some recreational activities. All of it can be exhausting, and spending long hours in the kitchen is probably the last thing you'd want to do.
But hear us out…
A busy lifestyle doesn't have to be unhealthy!
Let us introduce you to these magical devices called pressure cookers. Well, they're not really magical, but the way they can make countless tasty and healthy meals in an impressively short amount of time will make you think they are!
We're a family of six, and we're all outdoor enthusiasts; when not busy with work or school, we're always out exploring the great outdoors. But even with all that, eating healthy is non-negotiable for us no matter where we are, especially after we've made living healthy lifestyles our New Year's Resolution years ago.
Thus…
Pressure cookers are always a must for us. We've tried so many, but ten cookers will always have a place at our home and RV— and those are featured on this list. We've tried and tested all of these; some are new discoveries, and some are longtime favorites.
Alongside our best list, you'll also read about:
The numerous benefits of using a pressure cooker;
Which is the better pressure cooker, stovetop or electric;
Whether electric pressure cookers are healthy or not;
Features to look for when buying a pressure cooker;
And lots more…
Sounds good to you?
Then let's jump right ahead!
INTRODUCTION
Pressure cookers work by trapping steam pressure generated inside the pot through a lid sealed tightly using a gasket. The food is then cooked under raised pressure, resulting in faster cooking time and less time spent in the kitchen.
As incredible as these devices are, there's also this misconception that they're dangerous.
Well, they can be…
…if you choose a poor-quality one with no safety features or don't follow the manufacturer's instructions, that is! But in general, newer models are different from older pressure cookers— they're equipped with tons of safety features; some are even pretty much impossible to open while in use!
Aside from convenience and fast cooking, the pressure cooking process also results in more flavorful, healthier dishes compared to other cooking methods! Some people think the higher cooking temperature in pressure cooking leads to lesser nutrients, but that's not true.
In fact…
Several studies have shown that pressure cooking actually preserves essential nutrients more than conventional cooking and is the best at retaining beta-carotene and Vitamin C in certain vegetables! It's not the high temperature destroying nutrients, but longer cooking time. Because pressure cooking cooks food fast, it won't kill the nutrients.
We don't know about you, but as busy people who prioritize healthy eating, choosing to use pressure cookers is a no-brainer for us.
Need a fast cooker for those unexpected visits or busy days? A convenient one you can use anywhere? Or just something that will provide you and your family with healthy, hearty meals?
Then read on to see our picks!
Best Pressure Cooker
Best Versatile Pressure Cooker – Editor's Choice Award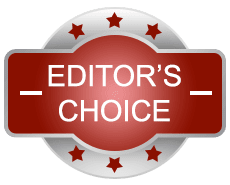 Instant Pot Duo 7-in-1 Electric Pressure Cooker, 8 Quart
Durability/Workmanship
100
Material – Stainless steel
Weight – 10.14 pounds
Capacity – 7.57 liters
Product Dimensions – 13.18 x 14.8 x 10.4 inches
Manufacturer – Instant Pot

The Bottom Line:
The Instant Pot Duo 7-in-1 Electric Cooker is an incredibly versatile multi-cooker equipped with everything you need to make anything from rice, veggies, and meats to yogurts and yummy desserts.
Pros
Extremely versatile 

Cooks 70% faster than other cooking methods and devices

7 Functionalities

13 Smart Programs to choose from 

10+ built-in safety features

Well-laid-out, easy-to-use control panel 

Set-it-and-forget-it style

Will keep food warm for up to 10 hours 

Fingerprint-resistant exterior 

Dishwasher-safe lid, inner pot, and accessories

Uses 60% less energy than other units
Cons
Can be intimidating to use for beginners and may require some trial and error 

A bit bulky
Summary
The Instant Pot Duo 7-in-1 Electric Pressure Cooker boasts a kind of versatility like no other— no wonder it's one of the brand's most popular and best-selling models! 
This cooker comes in three sizes: 3 quarts, 6 quarts, and 8 quarts. Because we're a big family, we chose the 8-quart variant, which can cook for up to eight people. It's also a great size for meal-prepping and batch-cooking for busy individuals.  
As we've said, it's incredibly versatile. 
It features seven cooking functions: Pressure-cook, slow-cook, cook rice, steam, sauté, and warm foods, and it also functions as a yogurt maker! The yogurt-making function is especially nice because one of our children has digestive problems, with which yogurt helps, so it's nice that we don't have to travel far to get some from a store if we're camping in the middle of nowhere.  You can also select from the thirteen Smart Programs using the easy-to-use, one-touch control panel.
What we love about this cooker is that it's capable of cooking food about 70% faster than other conventional cooking methods and with less monitoring, too! This is a set-it-and-forget-it type device, so you can throw things in there and do other things while your food is cooking. Even better, it will keep the food warm for up to ten hours, so when we return to our RV or come home from work, there's warm food waiting for us.
In addition to that… 
If you're afraid of pressure cookers, this would be perfect for you as it has 10+ built-in safety features, such as overheat protection and a safe-locking lid; it's pretty much impossible for it to be dangerous as long as you follow the instructions properly. We like that it's designed so the lid sits on one handle, and you won't have to find a spot for the hot thing.
It has everything you need to cook any meal— it's actually unbelievable how much food you can make in this! 
We find that it does an especially good job cooking rice, beans, oats, and yogurt, making eating healthy stress-free for us. We've also used this to cook for many celebrations where a large-capacity cooker is required. On a recent Thanksgiving dinner, we cooked turkey breast, corn on the cob, pumpkin pie, mashed potatoes, and more in just under three hours! 
The unit comes with a stainless steel steam rack with handles (which make pulling it in and out a breeze), a measuring cup, two plastic spoons (which we use to fluff out rice), a user manual, and a small recipe book. You can also access the free Instant Pot App featuring 1500+ chef-curated downloadable recipes, available for Android and iOS.
Considering its sheer versatility, many features, and great functionality, we're picking it as our Editor's Choice for the overall best cooker.
However, the catch is… 
It can be intimidating for beginners to use, and it has a learning curve to it. But it's worth the effort to get the hang of it, as you can use it to make almost any type of food, wherever you are. This is the device you'd absolutely want to take with you if you get stuck on some deserted island.
Best Budget Pressure Cooker – Best Value Award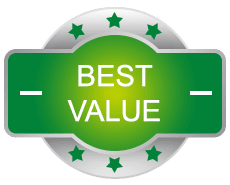 Moss & Stone Electric Pressure Cooker with Large LCD Display
Material – Stainless steel
Weight – 11.33 pounds
Capacity – 6 liters
Product Dimensions – 14 x 14 x 13 inches
Manufacturer – Moss & Stone

The Bottom Line:
The Moss & Stone Electric Pressure Cooker is an affordable cooker with surprisingly good versatility and saves you lots of cooking time for less.
Pros
Budget-friendly

Works as a pressure cooker, rice cooker, steamer, sauté pan, cake maker, yogurt maker, and pressure canner  

11 safety features

Easy-to-read, large LCD control panel

BPA-free

Dishwasher-safe 

Easy to store and doesn't take up much space 

1-year warranty
Cons
Doesn't cook the fastest 

The instruction manual could be more detailed
Summary
Need a more budget-friendly option? The Moss & Stone Electric Pressure Cooker is definitely worth a try. 
This is a stainless steel cooking pot that's fingerprint-resistant and dishwasher-safe. The stainless steel inner pot has a non-stick aluminum coating, and all the components are BPA-free, making it completely safe and easy to clean. 
Measuring 14 x 14 x 13 inches, this cooker is quite small and thus easy to store— perfect for small spaces like our RV. Still, it can cook for up to five people or small families.  
It features fourteen preset functions, allowing you to make different foods with just one touch of a button. The large LCD control panel also has settings for pressure level, Delay Start, Pressure Canning, Keep Warm, and Cancel, which will automatically turn off the unit.  
Furthermore…
In the few months that we've been using this cooker, we find that this little device has already eliminated our need for a rice cooker, food warmer, steamer, stew pot, and cake maker— if you're a student or someone who has little space for kitchen devices, this cooker would be perfect for you.   
The functions all work well, too, especially the rice cooker function, which makes perfectly fluffy white and brown rice every time. 
Safety features include overheat protection, temperature control, a safe-locking lid, a pressure-limiting pressure valve, a double safety button lock design, and more. And it comes with a 1-year warranty! 
For a pocket-friendly price, this cooker sure does have good quality and surprising versatility, so we're giving it our Best Value award.   
However…
The instruction manual could be more detailed. For one thing, we'd like to see the length of time for various foods listed in it. Also, we find that vegetables like carrots and potatoes need a bit extra time not to come out hard. Still, the price-to-quality ratio is pretty hard to beat.
Best Dishwasher Safe Pressure Cooker – Top Pick Award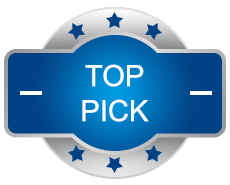 T-fal P4500736 Clipso Stainless Steel Pressure Cooker, 6.3-Quart, Silver
Material – Stainless steel
Weight – 7.7 pounds
Capacity – 5.96 liters
Product Dimensions – 11.35 x 14.47 x 8.89 inches
Manufacturer – Groupe SEB

The Bottom Line:
Easy to use, efficient, and well-designed, the T-fal P4500736 Clipso Stainless Steel Pressure Cooker will impress both beginners and experienced cooks alike.
Pros
Extremely easy to use and user-friendly 

Reduces cook time by up to 70% 

Great for cooking meats and other hard products 

Compatible with any cooktop

Sturdy stainless steel pot

Well-designed

Lots of safety features 

Heavy-duty cover with a one-hand open and close locking system 

Side handles  

Replaceable rubber gasket

PTFE-, PFOA-, and cadmium-free
Cons
The pressure indicator pin is a bit hard to see 

A bit heavy
Summary
If you prefer a stovetop cooker, the T-fal P4500736 Clipso Stainless Steel Pressure Cooker is one of the best you can get on the market. This model is also ideal for anyone who wants something simple to use. 
One of the highest-performing stovetop models on our list, this cooker reduces your cooking time by up to 70% without losing valuable nutrients during the cooking process. It also helps intensify flavors from the ingredients, making meals much tastier. For this reason, it's one of our go-to's when cooking meat-based dishes. 
Certainly, it cooks very fast and can pressure tough products within about ten minutes. 
Sometimes when camping, we have no choice but to eat cuts of meat that aren't the best quality. Thankfully, this cooker does a great job softening even the toughest cuts of meat, and we can make a nice pot roast using this gadget in under forty minutes, tender meat and all! We've also made BBQ ribs, beef brisket, and other dishes that usually take a lot of time, and we're always surprised at how well they turn out as we're used to longer cooking times. 
Now, let's talk about its construction… 
It boasts durable stainless steel construction, and there's a sturdy feel to it that assures us it will last years. The unique design prioritizes safety, making it a great choice for anyone afraid of even getting close to a pressure cooker. 
You get a heavy-duty, well-constructed lid with an innovative one-hand open and close locking system, ensuring it never opens while in use and preventing accidents like lids popping off. The side handles allow for a more secure grip, and it's so easy to release pressure with the steam-release valve, which operates smoothly and offers a lot of control.
The cooker's encapsulated aluminum base helps evenly distribute heat, making it compatible with any cooktop, be it electric, induction, or ceramic.
We choose this product as our Top Pick for its ease of use, build quality, and great design. 
Now, here's the kicker… 
We're clearly impressed with the design, except for one thing: we wish the pressure indicator pin were easier to see. The cooker is also quite heavy, which some people might find a con, but we personally like the solid build.
Best Smart Pressure Cooker
Instant Pot Pro Plus Wi-Fi Smart 10-in-1, 6 Quart
Durability/Workmanship
100
Material – Aluminum, stainless steel
Weight – 20.5 pounds
Capacity – 6 quarts
Product Dimensions – 15.2 x 15.2 x 15.2 inches
Manufacturer – Instant Pot

The Bottom Line:
The Instant Pot Pro Plus Wi-Fi Smart 10-in-1 Pressure Cooker is a high-tech electric cooker loaded with features to take your cooking to the next level.
Pros
Can be operated using the brand's app on mobile devices  

Wi-Fi-capable

Features 10 cooking functions 

Automatic pressure release (can choose from Quick, Pulse, or Natural release)

10+ safety features

Aluminum core and flat bottom for faster heat-up 

Easygrip™, Stay-Cool silicone handles 

Aesthetically pleasing and premium-looking 

Can serve up to 6 people and can 4 pint jars 

Doesn't take up much space
Cons
Available in one size only 

No instructions for pressure canning
Summary
For those of you who like incorporating technology into your cooking, we're sure you'll like the Instant Pot Pro Plus Wi-Fi Smart 10-in-1 Pressure Cooker. 
This model has all the good stuff Instant Pot cookers are known for, but it's upgraded with even more useful features for an easier and more convenient cooking experience. 
First… 
It features the same premium 3-ply stainless steel body as older Instant Pots, but this one has an aluminum core and flat bottom, allowing faster and more even heating. There are also Easygrip™, Stay-Cool silicone handles that keep the inner pot in place— no more pot moving around while stirring, especially when sautéing! 
Like the previous Instant Pot models, the Pro Plus also has an easy-to-read control panel and display with touch control buttons that make this device easy to operate despite its many features.
On top of that… 
What takes this cooker to the next level is its Wi-Fi capability. Yes, you can operate it using the Instant Brands Connect app on your mobile device! Set timers, adjust temperature settings, release steam, name it; you can do that even when you're not in the kitchen.
We really like that you can choose whether you prefer Quick, Pulse, or Natural Pressure Release via either the control panel or the app— you don't even have to touch the pressure release valve and risk burning your hand! The vent automatically closes once the lid is in place, which we appreciate.  
Hate beeps? Another difference between this unit and the older models is that you won't have to listen to beep sounds; you'll get notifications right on your phone. It's super convenient, especially when we're out buying an ingredient or when working, and we can check the cooking progress on our phone or even cancel if we need to. It's great if you don't like presets and prefer setting manually. 
Plus… 
With the app, you're getting access to over 800 Smart Recipes, and the app does a great job walking you through each one. So far, we've used this to cook our favorite chicken and rice dish and bean soups, and we've also made a chocolate cheesecake following the recipe found on the app.
And we can't not mention the look of this cooker. We love how nice it looks on our kitchen counter; it's sleek and looks really high-end. No wonder our guests always ask where we got it! Even with its shiny surface, it resists fingerprints, which is a pleasant surprise. 
But probably the biggest downside to this model… 
…is that it comes in only one size. It shouldn't be a problem, though, if you're serving only six people or fewer. We also find that you need to take extra care not to overcook veggies when using this gadget, but on the other hand, we like that it heats up faster than other electric pressure cookers we've tried.
Best Technology Pressure Cooker
Instant Pot Duo Crisp 11-in-1 Air Fryer and Electric Pressure Cooker, 8 Quart
Material – Stainless steel
Weight – 22.2 pounds
Capacity – 8 quarts 
Product Dimensions – 13.58 x 14.76 x 15.28 inches
Manufacturer – Instant Pot

The Bottom Line:
The Instant Pot Duo Crisp 11-in-1 Air Fryer and Electric Pressure Cooker Combo uses great technology in all its functions for more efficient cooking and delicious, healthy meals.
Pros
Multi-function and versatile 

Comes with two removable lids

Great healthy alternative to deep-frying

15 built-in Smart Programs  

10+ safety features 

Customizable temperature and pressure

Fingerprint-resistant 

Access to Instant Brands Connect app with 1500+ chef-curated smart recipes (available for Android and iOS)
Cons
The display could be a bit more detailed 

We wish it were easier to store
Summary
For our next product, we have another one from the beloved Instant Pot, their Duo Crisp 11-in-1 Air Fryer and Electric Pressure Cooker Combo. 
Made with food-grade stainless steel, this cooker features an anti-spin design. It also offers tons of versatility, like the previous Instant Pot products on our list, with its multiple functions.
Aside from the usual pressure cooking, slow cooking, steaming, sautéing, and keep-warm functions, you can also use this unit for sous-viding, roasting, baking, broiling, or dehydrating. But its star function is the air frying function! 
Yes, you've read that right— no need to buy a separate air fryer!
What's unique about this cooker is that it comes with two types of removable lids, a multi-cooker lid and an air fryer lid, both dishwasher-safe.
Moreover…
The control panel allows you to customize the temperature between 105F to 400F when using the air fry lid and lower or increase the pressure when using the multi-cooker lid.
Using this cooker is quite simple, and we've made a variety of foods in it, from white rice, steaks, and soups to mac and cheese, banana bread, and of course, fried foods. 
One of the first features we excitedly tried out when we got this is the air fry function, which we used to make french fries, fried chicken, and grilled cheese. Thanks to its EvenCrisp™ technology, we could achieve the result we want— nice and crispy on the outside, tender and juicy on the inside. 
Now we don't have to resort to deep-frying to experience crispy goodness!
But here's the thing: 
As wonderful as this unit is, we'd still like to see some improvements, such as more details on the display, like the current pressure cooker setting the cooker is on, as well as the current temperature and what it's currently doing. However, these are more like suggestions than actual gripes.
Best Temperature Control Pressure Cooker
Breville BPR700BSS Fast Slow Pro Slow Cooker, Brushed Stainless Steel
Durability/Workmanship
100
Material – Stainless steel
Weight – 14 pounds
Capacity – 6 quarts
Product Dimensions – 12.5 x 13.5 x 14 inches
Manufacturer – Breville

The Bottom Line:
The Breville BPR700BSS Fast Slow Pro Slow Cooker is a well-built, well-designed device perfect for cooks who like maximum control in their cooking.
Pros
Clean and intuitive interface 

Multiple pre-programmed settings 

Customizable and easy to fine-tune 

Automatic timed steam release

You can select from Natural, Quick, or Pulse pressure release 

Dual sensors on top and bottom 

Automatically keeps food warm once the cooking process is finished 

Color-changing LCD

3-way Safety System 

Detachable cord for easy storage
Summary
If money isn't a problem and you don't mind spending extra on a premium product, then the Breville BPR700BSS Fast Slow Pro Slow Cooker is one of the best things you can invest your hard-earned money in.  
We own several Breville products both at home and on our RV; we have their blender, air fryer, espresso machine, and more, so we already know that Breville's products are high-quality, and this cooker isn't an exception. 
When we first got it, we immediately noticed its beautiful exterior and solid build. It has this professional quality to it, and we can see professional chefs using it. The interface is user-friendly, clean, and intuitive, featuring a color-changing LCD that indicates what's going on inside the cooker, whether it's pressurizing, cooking, or releasing steam— very cool!
This cooker has plenty of pre-programmed settings, and you can also use the "customize" setting if you want to follow other recipes (very useful when we're following Instant Pot recipes). 
What we love about it is how easy it is to fine-tune everything depending on what you're cooking. Whereas many pressure cookers only have high or low pressure settings, this one allows you to adjust the pressure from 1.5 PSI to 12 PSI. There are also dual sensors on both top and bottom, which give you added temperature and pressure control by monitoring the food ingredients. 
Not only that… 
We used this cooker to make our first risotto during a family get-together, and it's so convenient to do all the steps without changing devices or pots!
Another noteworthy feature is the automatic steam release button, enabling hands-free steam release and automatically setting the appropriate release method for whatever you're cooking to boost the flavors. The Keep Warm function automatically gets turned on once the cooking is done, so the food is ready to eat when you are.
If you're curious about the outcome… 
Our risotto came out beautifully— the rice was fluffy, and everything was soft without being mushy. Needless to say, we enjoyed a very creamy and flavorful dish that day, and this cooker has since been our go-to when making risotto.  
There's a three-way safety system, and the cord is detachable, so you can easily put it inside the unit for storage. 
Even so…  
This is quite an expensive unit; in fact, it's the priciest one on our list. In our opinion, though, it's worth the money considering its tried-and-tested quality, the unique features that allow you to optimize your time and customize the settings right down to the littlest details, and the excellent build quality.
Best Construction Pressure Cooker
Fissler Stainless Steel Vitaquick Pressure Cooker with Glass Lid, 8.5 Quarts
Durability/Workmanship
100
Material – Stainless steel
Weight – 11.4 pounds
Capacity – 8.5 quarts
Product Dimensions – 18.3 x 11.6 x 8.3 inches
Manufacturer – Fissler

The Bottom Line:
Beautifully crafted and sturdy, the Fissler Stainless Steel Vitaquick Pressure Cooker is built to provide you with flavorful, healthy foods for a long time.
Pros
Sturdy and durable 

Well-crafted 

Comes up to pressure very quickly

Advanced safety features 

Heat-resistant 

Compatible with most stovetops

Well-made handle with a lid positioning aid 

Pop-up pressure indicator with two cooking settings

Superthermic base for even heat distribution, retention, and absorption 

Side handle for easy carrying
Cons
The pressure indicator could be a little bigger

On the pricey side
Summary
It's not every day that we come across cookware with beautiful craftsmanship and the quality to back them up— the Fissler Stainless Steel Vitaquick Pressure Cooker is one of those. 
This German-made cooker is manufactured from 90% recycled high-quality 18/10 stainless steel with an elegant mirror finish that will make you want to show this unit off to your family and friends. We noticed that the stainless steel material here is thicker than other stovetop pressure cookers we've tried— It's super durable, heat-resistant, and built for longevity.
It has one of the most interesting designs we've seen in a cooker, with lots of nifty features that prioritize safety. 
There's a well-engineered handle with a lid positioning aid that ensures a secure seal (the locking indicator produces a click sound and turns from red to green once it's completely sealed) and a pop-up pressure indicator— super helpful when cooking!
That's not all… 
Our favorite feature is the safety valves that quickly work to depressurize the unit once the pressure gets too high. The evaporation valve prevents steam from building up on the handle, so it won't be too hot to touch, and the thick superthermic base ensures even heat distribution, no matter which type of stovetop you're using. We also like the glass lid that comes with the unit, helping to keep food warm after cooking.
You can cook lots of different food in this cooker, as it's surprisingly versatile. Oh, and it makes the best melt-in-your-mouth pot roast! We like how quickly it reaches optimum pressure, reducing cooking time considerably. It also maintains pressure well. 
That said… 
We wish the pressure indicator were a bit bigger, as it's sometimes not very easy to see. This unit is also quite hefty, but we personally wouldn't trade its incredible sturdiness for a lighter weight.
Best Commercial Use Pressure Cooker
TSTQH Commercial Very Large Pressure Cooker, 22 Quart
Material – Aluminum alloy
Weight – 15.27 pounds
Capacity – 22 quarts
Product Dimensions – 18.4 x 15.2 x 13.4 inches
Manufacturer – TSTQH

The Bottom Line:
The TSTQH Commercial Very Large Pressure Cooker is a fast cooker with a very large capacity, making it ideal for food businesses and large families.
Pros
Cooks very quick 

Ideal for large families or food businesses 

Very large capacity 

Fairly lightweight yet durable aluminum construction 

Right-angled body for easier clean-up

Explosion-proof double safety lock 

Automatic pressure release to prevent excessive pressure build-up 

Anti-scalding, heat-insulating handle 

Safety air vent/cover

Available in a wide variety of sizes 

Stackable design
Cons
The rubber gasket tends to retain odors (can be resolved using baking soda)
Summary
Looking for a professional-grade cooker for your business? Or for a simple yet reliable one to cook for your large family? The TSTQH Commercial Very Large Pressure Cooker got you covered. 
First off… 
This cooker has the widest range of sizes among the pressure cookers we've tried. We like the stackable design that helps us save space. 
The cooker's body has an all-aluminum construction, allowing it to be relatively lightweight even with its size. It features a polished finish and a right-angle design, making clean-up a breeze. 
Some of the best features of this cooker are the safety features. 
You get an explosion-proof double safety lock, a pressure release valve that automatically releases excess internal pressure, a heat-insulating handle designed to prevent scalds, and a special air vent/cover, a very cool feature that only allows pressure to start building up once it detects that the unit has been safely closed. It also stops the cover from getting opened until the pressure has been lowered to a safe level.
Awesome, right? 
Also… 
It has been such a lifesaver for us during the holidays and other occasions where we had to cook lots of dishes for a short amount of time, including those unexpected home visits from the in-laws for Christmas or friend visits on our RV.
Because of its large capacity and reliability, this unit is ideal for commercial establishments like canteens, hotels, and restaurants. In fact, a friend's mother runs a breakfast joint, and this is used a lot there (we've dropped by there several times, and we can attest to how flavorful the dishes this cooker makes). 
We also like how quietly it operates and retains all the nutrients while enhancing food flavors. For that reason, it's our favorite when making curries, steaks, butter chicken, and other flavorful recipes.
However… 
One thing we noticed is that the rubber gasket retains some odors. We wash ours with baking soda, and it's good to go, but this might be a con for you if you don't like doing extra cleaning steps.  
Best Features Pressure Cooker
Presto 01362 6-Quart Stainless Steel Pressure Cooker
Material – Stainless steel
Weight – 6.6 pounds
Capacity – 5.7 liters
Product Dimensions – 9.12 x 17.31 x 8.75 inches
Manufacturer – Presto

The Bottom Line:
The Presto 01362 6-Quart Stainless Steel Pressure Cooker is a simple yet practical and reliable cooker that's great for beginners— no fancy, unnecessary features, just pure dependability.
Pros
Designed for fast and efficient cooking

Affordable  

Lightweight 

Works on almost any stovetop

Tri-clad base enables quick and even heating 

Cover lock indicator 

Pressure regulator

Strong plastic handles 

Comes with a 12-year limited warranty
Cons
Needs to be assembled 

The handles could be shorter for easy storage
Summary
The Presto 01362 6-Quart Stainless Steel Pressure Cooker is a great affordable option if you're just dipping your toes into pressure cooking. 
This cooker works on many cooktops and stovetops, including electric or gas cooktops, smooth-top stoves, or even on a campfire! That means you can start using this right away with whatever you have at home. We use this a lot when camping, and it's great that we don't have to look for a stove in the wilderness.  
Admittedly… 
We were quite skeptical about it because of the price tag, but we were really surprised at the quality. Of course, it's not premium quality, but the construction is nice, and it's not cheaply made. It has a tri-clad base and the bottom is rather thick, with great heat retention, which is good for searing. 
There are three handles on this cooker, two main handles and one "helper handle" for easy handling; all are sturdy plastic and don't get too hot. A special cover helps generate superheated temperature, resulting in three to ten times faster cooking time.
As we've said… 
We've used this on many family camping trips, both RV and tent campings, and we can always rely on it to make us hearty meals we can eat while watching TV or sharing stories around a campfire. It cooks beef stews, pork roasts, french onion soups, and even desserts, to perfection. Also, our eldest son, who's interested in cooking, is never scared of getting close to it and watching us cook, which is nice. 
Now… 
This will require assembly (the handles need some Phillips screws), but as long as you read and follow the instructions properly, it should be easy. The handles could also be shorter for easier storage.
Best Capacity Pressure Cooker
Zavor DUO 8.4 Quart Multi-Setting Pressure Cooker, 8.4 Quarts
Material – Stainless steel
Weight – 9.8 pounds
Capacity – 8.4 quarts
Product Dimensions – 17.7 x 10.7 x 9.3 inches
Manufacturer – Market Solutions Group, Inc.

The Bottom Line:
The Zavor DUO 8.4 Quart Multi-Setting Pressure Cooker is equipped with great features and tried-and-tested safety systems while still being easy to use. This pressure cooker offers lots of flexibility for various dishes and desserts.
Pros
Features four settings

Intuitive-to-use pressure regulator 

3-point safety system

Safety vent 

Easily visible pressure indicator

Ergonomic, automatic locking handle 

Lock and unlock icons on the lid

Beautiful mirrored finish on the exterior 

10-year warranty
Cons
The handle could be sturdier

The screws attaching the lid to the handle need tightening sometimes
Summary
And lastly, we have the Zavor DUO 8.4 Quart Multi-Setting Pressure Cooker. 
This one needs no introduction— America's Test Kitchen named it "Best Buy" cooker and "Best of the Best" stovetop pressure cooker by several culinary publications like Cook's Illustrated. 
Very cool, right? 
We've been using this cooker for about five months now, and we can definitely say that it lives up to its reputation.  
It has a beautiful mirrored finish on the 18/10 stainless steel exterior and a brushed finish on the interior. The handles are ergonomically designed, and there's a safety vent on the side for excess pressure release. No need to be scared of the pot exploding.
We like how intuitive it is to use, including the pressure regulator knob that lets you select amongst four positions: High (15 PSI), Low (8 PSI), Release (for pressure release after cooking), and Clean (for removing the knob for cleaning). 
It's so convenient to use— you dump all the ingredients into the pot, make sure the lid is properly closed and sealed, set it to pressure, and the cooking time begins. The automatic locking handle securely locks the lid into place, and you can rest assured the lid won't open when pressure is building.
Additionally…
We like the size as it allows us to use larger cuts of meat and more ingredients, and we're also able to can our homemade pickles using this. The unit has a 10-year warranty and can serve up to six people. 
Still… 
We think the handle can be stronger. And the screws attaching the handle to the lid need to be tightened now and then, but it's not a big deal to us.
Buyers Guide: How To Choose The Best Cookers For Pressure Cooking
What are the different types of Pressure Cookers?
Electric Pressure Cookers
As the name suggests, electric pressure cookers use electricity to generate heat and cook food. This type of cooker is typically packed with features, such as temperature and pressure settings, delay timer, and more, making it versatile and completely customizable for cooking various foods. Most electric pressure cookers feature multiple functions, allowing them to double as sauté pans, broilers, rice cookers, ovens, air fryers, pressure canners, and even yogurt makers. One of the best things about electric models is that all you have to do is place your ingredients in them, then you can set it and forget it— no need to monitor them closely; they will do all the work for you. This makes them ideal for beginners.
Now, because they're high-tech appliances, some people might think these cookers are the better option, but they come with disadvantages, too. For one thing, the cooking time is a little longer than when you use stovetop cookers. This is because electric cookers don't sit directly above a heat source, so they cook with less pressure than what stovetop cookers produce. Nevertheless, this type is excellent if you want to do as little work as possible.
Stovetop Pressure Cookers
A stovetop pressure cooker is cost-efficient, dependable, and doesn't require electricity to work, so they're great for outdoor enthusiasts, survivalists, and preppers. Since they reach a higher pressure level than their electric counterparts, stovetop cookers are suitable for more advanced cooking and those who want shorter cooking times. These cookers are usually very durable and sturdy and can even last for decades. Also, as they don't have the bells and whistles of electric cookers, they're less bulky and easier to store.
However, a stovetop pressure cooker isn't as customizable as an electric cooker. This shouldn't be a problem, though, if you just need a reliable cooker with the ability to cook very quickly in any situation.
Features to look out for
Safety Features
A cooker must be completely safe to avoid all sorts of nasty accidents in the kitchen. Fortunately, most pressure cookers now have plenty of safety features that will make even a beginner feel safe. Some examples of great safety features to look for are automatic locking handles, safety pressure release valves, and pressure regulators.
Durability
In general, stovetop pressure cookers have the edge when it comes to durability and longevity, but many electric multi-cookers are now being made to last years, too. For maximum durability, look for cookers made from stainless steel or aluminum.
Versatility
Most pressure cookers are versatile and capable of cooking a number of foods. But some go above and beyond in what they can do. If you have limited counter space in your kitchen, go for ultra-versatile cookers that also work as rice cookers, air fryers, ovens, yogurt makers, and more.
FAQ: Frequently Asked Questions
Q – What are the benefits of pressure cookers?
A – Pressure cookers cook food faster than other cooking methods, saving you lots of time and energy while retaining valuable nutrients and heightening flavors.
Q – What are the disadvantages of pressure cookers?
A – Like all good things, pressure cookers also come with several disadvantages, one of the biggest ones being the tendency for food to be overcooked. And because the lid is closed throughout the entire cooking process, you won't be able to check the taste of the dish you're cooking or make any adjustments. Also, the sealing ring has to be cleaned properly after every use as it tends to retain food smells.
Q – Are electric pressure cookers healthy?
A – Yes. In general, pressure cookers, regardless of type, actually preserve nutrients in food more than normal pots do. As long as you use healthy ingredients, there's no need to worry about loss of nutrients when using pressure cookers.
Round-Up
Conclusion: Best Cookers for Pressure Cooking
And there you go!
Pressure cookers are amazing in their ability to create meals that are not only nourishing but also enjoyable to eat— and in such a short time at that!
The cookers featured on our list are all efficient, uncomplicated to use, and most importantly, completely safe. In choosing which products to include, we made sure to feature a variety of sizes so anyone from single people living alone to large families can find something for them.
Not only that…
We also included both stovetop and electric cookers to suit different people's needs and preferences.
But if you're still undecided about which one to get…
You can never go wrong with our top three choices, the Instant Pot Duo 7-in-1 Electric Cooker (our Editor's Choice), the Moss & Stone Electric Cooker (our Best Value awardee), and the T-fal P4500736 Clipso Stainless Steel Pressure Cooker (our Top Pick).
The Instant Pot Duo 7-in-1 Electric Cooker wins for versatility; with its seven functions, you wouldn't need multiple devices in your kitchen as it will do all the work for you— perfect for people with limited spaces!
And who says you can't get a quality cooker if you're on a budget? The Moss & Stone Electric Cooker proves you don't always "get what you pay for". This one not only pressure-cooks but also slow-cooks, cooks rice, steams, makes yogurts and cakes, and more! Plus, it has many safety features we usually only see in more expensive models. Impressive!
Lastly, most longtime cooks recognize the name T-fal for their awesome kitchenware and appliances, and the T-fal P4500736 Clipso Stainless Steel Pressure Cooker is no exception. This model has a great design that prioritizes safety and features that will surely please stovetop cooker enthusiasts.
We hope you found this article helpful.
If you did, don't hesitate to share it with your friends and loved ones!
Happy cooking!