Level up your man cave's look or be one with our hunting ancestors with these innovative hunting spears!
Best Hunting Spears: In case you still don't know, the world has been catching up with the spear revival movement since the nineties.
Aside from being a great decorative piece and conversation starter, spears are also effective hunting weapons if used right.
So we've taken it upon ourselves to get the best hunting spears on the market today and test them all out ourselves… because we're that thrilled too!
In this ultimate best hunting spears review, we'll be looking into:
The best spears for different kinds and sizes of games;
Hunting spears for different budgets;
How each of them worked for us;
The most important things to know before buying a spear;
Lots more!
Each spear gave us a different kind of hunting experience. So make sure not to skip a beat. After going through the list, we have a little buying guide to arm you in searching for your own spear!
So without any delay…… let's charge in!
Introduction
If you're into collecting weapons and you still feel like there's a huge gaping hole in your armory, then getting a gorgeous hunting spear may just be the answer!
But aside from being a great decorative piece, spears are now being acknowledged again as an effective hunting weapon.
It's fascinating to retrace our forefather's steps after all.
Aside from that, throwing a spear usually requires effort from muscles all over your body compared to just using a gun or even an arrow. If you'd ask me, it's one of the best mild exercises I have at the moment. Not to mention very interesting, too!
Compared to a dagger, it's also a better self-defense tool as you won't have to parry with your attacker close up.
That being said…… we can't have sculpted stone and wood as a spear like in ancient times.
Hunting spears today are shockingly innovative, so even beginners can use it too, with some precautions, of course.
Read on to see the different kinds of hunting spears we've encountered and what happened when we took them out camping and hiking!
Best Hunting Spears
Best Longest Hunting Spears – Editor's Choice Award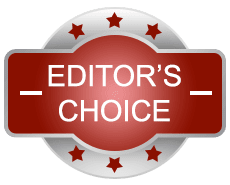 M48 Magnum Spear With Vortec Sheath
Spear Head Material – Stainless steel
Shaft Material – 30% fiberglass reinforced nylon and aluminum handle
Length – 64.63 inches
Weight – 2.5 pounds
Manufacturer – Trade Scout, LLC
The Bottom Line:
A lengthy hunting spear that can be broken in two for easy transportation and storage. It also has an excellent grip with movable grooves.
Pros
Tough stainless steel blade

The black oxide coating with satin finish makes the blade corrosion-proof and elegant-looking

The aluminum and fiberglass shaft makes it lighter to hold than other hunting spears

There are molded grooves on the handle for better and more secure grip

The grooves can be moved wherever you need it to be along the length of the shaft

The hunting spear can be broken down into two pieces for easy storage and transportation

It also comes with a tough TPU for a sheath to protect you from the blade,

It has a steel sleeve that secures the two sections into a tough handle when assembled
Cons
It's not ideal as a throwing spear

Might take a bit of practice to get used to
Summary
There's nothing better to open our list with but this crowd-pleaser from M48. And a crowd-pleaser it really is, with nary a bad review from its users.
That's also one of the reasons why we've chosen it as our review's Editor's Choice hunting spear. 
Durability? Check. Satisfying length? Check. Excellent materials? Definitely. Transportability? It's actually one of our favorite features!
Starting off on a good note, this M48 talon survival spear came in a double box. The first box was cushioned well before coming into the smaller box within it. And there lies the incredible and majestic-looking best hunting spear of this bunch.
The blade measures 10 inches long. It's certainly longer than most blades I have.
But that's not all.
It's also quite thicker than most. That may be why it's dubbed as one of the toughest spear blades on the market today.
Some people are actually saying that the blade is quite overkilling.
Well, you decide for yourself as it will always depend on the user's preference.
For one, it proved to be a bit hard to penetrate things with because as mentioned earlier, its blade is thick.
On the other hand…… once you get it to stick, it will stay there, and it would be tough to draw it out.
Moreover, this quality also keeps the blade from bending all too easily, or, worse, breaking when stuck through hard surfaces.
The long blade has a shape of a leaf and is made from stainless steel. That means it should last for decades and decades as this material is rust- and corrosion-proof.
And aside from that…… it's also coated with black oxide, which adds more resistance to corrosion. That, combined with an attractive satin finish, gives the blade not only longevity but a muted elegant look, too.
That may also be the reason why it's a favorite among boar spear collectors, too! Its dark beauty would certainly look classy beside your door or inside a glass cabinet!
As for its shaft…… it's made of aluminum with fiberglass reinforced nylon. So suffice to say, it's not very heavy and doesn't add much weight…which is just right because the blade is heavy enough as it is.
In case you're wondering, the surface of the shaft itself already has a good grip on its own. But as if that's not enough, molded grooves are added for a better grip.
What's cooler?
The grooves are moveable! I was able to slide it to where I wanted it to be.
Pro tip: based on my tests and experience, the best grip would be at the shaft's ¼ from the bottom. One hand there and another on the aluminum tube, and you're good to go!
It's also quite amazing that I was still able to hold it securely even when the shaft (and my hand) was wet. 
Now, this is very important, especially if you're looking for the best hunting spears for deer hunting or even boar hunting, as it could get very moist easily in the wild.
And it doesn't end there.
With an overall length of over 64 inches, it's easily one of the longest tactical spears out there.
What does this mean to you?
Well, its length makes it perfect for self-defense. That's why it's also the top choice among rural homeowners. I mean, who would want to get close to you with such a blade?
But aside from that, its length also gives its users more confidence to face bigger prey as you won't have to get dangerously close when, say, you're out bear hunting or boar hunting!
Now, let's talk about its very unique feature.
I'm talking about its excellent foldable and transportable capabilities.
In case you're wondering, yes, you can most definitely bring this to a weekend camping or hiking as it can be broken down into two!
You've read that right.
All you have to do is unscrew it, so it comes apart. And now, you have a portable hunting spear that you can easily carry everywhere or use as a short spear for fishing or cutting twigs.
Now, that's what I call the ultimate spear!
If you're worried about its durability, especially because it's breakable, it's not ideal for throwing, but I did throw it anyway.
Like you, I was already expecting it to break into two. But 50 throws on, and it's still snugly screwed and intact with not a bent blade or broken shaft on sight. 
In addition to that…… it also has a metal sleeve that reinforces or strengthens the shaft along its connecting part even more so that it wouldn't break very easily. 
Now, as I've mentioned a while ago, it's not very ideal for throwing. First off, its blade is a bit too heavy. That being said, it makes the overall spear a bit top-heavy. 
Unless you're already an accomplished spear thrower, you'd definitely need lots of practice holding and throwing this guy out successfully.
And FYI…… upon throwing and testing it out with straw targets, it's actually accurate within 10 feet. Again, that is if you're already a good thrower.
It did become a bit dull after months of frequent use, but there's nothing my ever-useful whetstone can't fix.
It also came with a nice sheath to take the anxiety off from me whenever I am traveling with this sharp little guy.
Best Budget Hunting Spears – Best Value Award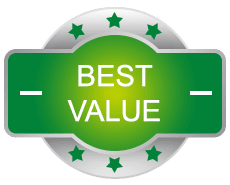 Cold Steel Samburu Spear, Multi, One Size
Spear Head Material – 1055 carbon
Shaft Material – Hickory wood
Length – 7 feet
Weight – 2.8 pounds
Manufacturer – Cold Steel

The Bottom Line:
A lightweight hunting spear that's ideal for throwing into big games such as boar, deer, hogs, and even fish. It can also be broken into three components for easy transport.
Pros
Made for throwing

It has a very sharp blade

Amazingly breaks down in three parts

Has an alternative length for throwing

Comes with a Secure Ex-Sheath for better protection

More versatile than other spears

It has a good weight distribution

Light enough for beginners
Cons
The hickory handle is prone to breaking with frequent heavy-duty use

Its blade is not rust-proof

Assembly isn't very easy and could require drilling
Summary
Looking for a light hunting spear within a light budget? That's what this Best Value hunting spear is!
In case you're new to the fascinating world of hunting, Cold Steel is a name that everybody trusts. So if the brand means a big deal to you, this might be your best bet.
But that's not the only merit this Cold Steel boar spear has.
If you had to pass on getting the Editor's Choice M48 spear because it's not very suitable for throwing, then this lightweight spear could satisfy you.
Let me tell you, it's very, very sharp right out of the box.
Its blade isn't very thin, but it's surprisingly sharp and was able to slice smoothly through a piece of paper when I tested it out. 
Made from 1055 carbon…
…the steel of this spear's blade is not one to take as a joke. In fact, machetes and the best kitchen knives are usually made from this material.
Moreover, 1055 carbon steel is also known for being wear-resistant and having great edge retention. That easily makes it ideal for the wild. It also means that it needs less maintenance than other blade types. 
On the other hand…
…it's not very resistant to rust and corrosion, so you'd want to watch out and take extra good care of this blade.
But going back to the brighter side, this gracefully shaped blade has an asymmetrical shape that goes out even onto its edges.
What does this mean to you?
Little details, but those edges help with the blade's aerodynamics. Suffice to say, the design makes it glide ever so smoothly and easily through the air when thrown.
Aside from that, it doesn't glide satisfyingly through air only but through meat, as well! That means a quick and easy hunt for you and your prey.
What's cooler…
…is it doesn't only work ever so effortlessly, but it can also be thrown vertically or horizontally as we've found out in our trials!
Unlike the Editor's Choice, this one from Cold Steel isn't top-heavy so it actually has better weight distribution. Perfect for beginners.
And that's not even all.
Before we go to the handle, just know that it can be broken not only into two parts but three!
Yes, you've read that right…three parts.
The first part, of course, is the spearhead or the blade. The second part is an interesting one and it's called the shoe. 
The shoe is the spear's counter-balancing spike butt. Like the blade, it is also pointed and made of steel. Its purpose is to act as an alternative point if you want to practice throwing this spear. This way, the original blade is preserved. 
And finally…
The last component is its handle that's made from hickory wood. It's painted black with a double tapered sleeve that connects the shoe and the head.
You can choose to bring it out fully disassembled so it can fit in your bag or it could also be partially assembled with only the shoe and the head attached if you need a shorter kind of spear for lighter tasks such as fishing.
In connection to that, though…
…you should also know that it could be a challenge to assemble or reassemble. Some units reportedly came with very long or very brittle screws. Some don't fit into the holes so some users had to use a driller upon assembly.
To avoid inconveniences, you could try to do a dry run of disassembling and assembling it at home so you'd know what to expect.
Another thing is I also used epoxy and glue along with the screws on the areas that need to be attached for a more secure hold. 
As for the wood handle…
…it's also not very sturdy, and in fairness to Cold Steel, they have also stated it on their product's page.
Nevertheless, some hunters also said that it's deliberately made that way so that the hickory handle could act as the sacrificial component to absorb shock to prevent the blade itself from bending or breaking.
Hmmm, that sounds tricky. 
Anyhow, the handle indeed cracked after over twenty throws for me. Perhaps it's not a big deal if you're used to replacing or customizing the handles of your spears.
Oh, and a fun fact:
Features aside, this visually stunning hunting spear is actually inspired by an African warrior Samburu tribe called Lmurran. They have these imposing spears that they use for hunting, capturing bandits and all the bad guys, and for self-defense, too!
No wonder it looks very elegant and unique. Perfect if you're just looking for something to adorn your living room with.
Best Double Edged Stainless Steel Blade Spear – Top Pick Award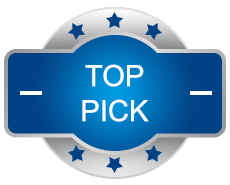 REAPR 11003 Survival Spear, Stainless Steel Hunting Spear
Spear Head Material –  2Cr13 stainless steel
Shaft Material – Nylon fiberglass
Length – 44 inches
Weight – 2.55 pounds
Manufacturer – Sheffield
The Bottom Line:
A well-balanced survival spear that focuses on good penetration. Great for moderately-sized games and can also be used as a throwing spear if you're already used to holding spears.
Pros
The fiberglass shaft has grooves for better grip

Comes with a rubberized snap sheath to secure the blade

The shaft flexes slightly to prevent it from breaking

It's a bit winged below the tip to prevent the animal from going through the spear

Decently broad spear

The steel and shaft is very durable
Cons
The blade isn't very sharp

The snap sheath loosens up quite easily

Too short to be used as a walking stick
Summary
If what you're looking for is a spear that even beginners can hold, this REAPR survival spear is your best bet!
Not only that, but we've also chosen this as our review's Top Pick thanks to its unbeatable durability. Just perfect if you're still trying to develop your Spartan skills!
This stainless steel spear came well-packed right out of the box.
But just so you know…
…it didn't come razor sharp. I'm sure it's not just a quality glitch, as many users have also reported the same.
But there's actually a reason for that.
First off, the blade itself is quite thick. It's actually much thicker than most that I have, just like the Editor's Choice M48. 
That being said, it's not really ideal for slicing and chopping…and who would use a spear for that anyway?
But thick edges aside…
…its pointer pretty much makes up for it as it's super pointed and sharp. It only means that this spear is made for thrusting and stabbing as it can penetrate well with a good amount of force.
Upon testing it, just like with the other spears on this list, I've tried throwing this to a tree stump target fifty times. It didn't bend nor chip, or roll. 
So that's it for durability for you.
It did stick well enough into the wood so just imagine how deep it could go through an animal's flesh with the right amount of force and precision.
With over 8 inches of blade length, it can also be the right hunting spear for moderately-sized games.
And it also has wings for extra safety precaution so that even if your prey struggles, it won't go right through your spear and into you.
But just a word of caution…
…due to its length, which is shorter than most spears, I wouldn't recommend it for big games.
We also found out that it's not very ideal for fishing, thanks again to its length.
I'd say it's best for self-defense when you're out hiking or camping in the wild. Nonetheless, it can still be good spear hunting for moderately-sized games.
How about its throwing capabilities?
This spear is quite well-balanced, I'd give it that. You'd instantly feel it, especially if you've been holding and throwing spears for a long time.
Its blade can be considered heavy by beginners, but if you're already used to using spears, I'm sure you'll agree that its weight is just right with its shaft.
That being said…
…if you're still a beginner, this might not work as a throwing spear for you as it would be hard to get a good, controlled grip and throw with its weight. 
As for the shaft, I admit. I did find it cheap the very first time I held it. It's because it felt a bit plastic-y. 
The nylon fiberglass shaft felt much lighter than others that I've held before, so it's only natural that I initially expected it to break after some time.
But voila…
…more than 50 throws on, and it's still snug and intact! I was surprised at first, but that just confirmed that it's indeed a valuable find that will last for years.
And that's not all.
Unlike the typical spear, this REAPR spear's handle isn't rounded. Instead, it has edges so you can grip it much better and more securely as it doesn't slip very easily from your hand. 
Moreover, it also comes with its own rubberized TPR snap-on sheath to cover the blade during trips or just for storage.
But it's not without a bit of a downside.
This sheath actually loosens up quite easily, so for extra protection, I had to tie a string around it during transport in case the sheath came off.
Another thing is this spear's overall length doesn't allow it to be used as a comfortable walking stick. Maybe it could still work if you're petite. But if you're 6 feet and above, it would certainly not pass up as a walking or hiking stick.
Nevertheless, this shortness allowed me to hang it on the side of my hiking bag very easily whenever I didn't feel like carrying it while walking.
Best Spiraling Cutting Edges Spear
Best Spiraling Cutting Edges Spear
Spear Head Material – Stainless steel
Shaft Material – Fiberglass reinforced nylon
Length – 48 ⅞ inches
Weight – 4 pounds
Manufacturer – UNITED CUTLERY
The Bottom Line:
A lightweight and elegant-looking spear with three cutting edges twisted into an attractive blade. It's great for throwing as well as for thrusting.
Pros
Limited edition piece

Great blade length at 9 inches long with three spiraling edges

Very satisfyingly sharp point

Good for throwing

Comes with a durable vortex sheath

This spear has a straightforward and elegant design

Rust-proof blade material

Very durable shaft and blade

Reasonably priced
Cons
The cutting edges aren't razor-sharp

The grip is a bit weak
Summary
This thing is so beautiful that I didn't believe that it could actually be used for hunting!
Introducing the M48 Cyclone spear, a longer version of the much loved and equally stunning Cyclone dagger.
Of course, the very first thing that caught my attention is the beautifully spiraled blade. As a matter of fact,  it's the very highlight of this piece of art. 
But there's more to it than meets the eye.
This blade is made from stainless steel. That automatically means that it's rust-proof and corrosion-resistant. 
Stainless steel is a very cheap material for a blade, and could be brittle and easily broken if not crafted right. That's why despite its wear-resistant quality, most people still look down on stainless steel.
That being said…
…it's one of my favorite materials as it's not only light and easy to use but is also guaranteed to last for years and years without requiring me to clean off rusts after some time or after taking it out of the storage.
Moreover, that also means that it's rugged enough to be used in the wild through any weather as it won't get damaged with the tiniest splash of water or touch of moisture!
Aside from that, this Cyclone spear also has not one but three cutting edges to ensure a fast and neat hunt for you and your game. Unlike the typical leaf-shaped blade, it's more rounded and could drill into the target if you want it to.
And that's not all. This blade also makes this spear a very powerful tool for thrusting and stabbing your prey, again, very neatly.
On the flip side…
…it's also very noticeable how the cutting edges aren't very sharp.
No, actually, it's not razor-sharp at all. That's why some people see this as a decorative spear only.
But despite that, the piercing point is very sharp and pointy and that very well makes up for the dull edges. That's why I said it's ideal for thrusting and stabbing, given that it's done with more than an ample amount of force.
As for its shaft…
…while the blade is all glorious in its stunning design and point, the handle leaves much to be desired.
For one, it's made from fiberglass-reinforced nylon so it felt a bit plastic-y too. Actually, it also weighed as light as a plastic handle. 
If you prefer a much heftier spear or the experience of holding a real weighty one, then this shaft might not satisfy you.
On the other hand…
…this material is shock-proof most of the time so there's a slim chance that it will break after being thrown several times.
And indeed, it stayed intact after my 50-throw test with not a single crack or even scratch on its surface.
Another advantage of this lightweight shaft is it makes the spear great for throwing as well!
Thanks to its easy weight, even spear beginners can throw this baby out like a Spartan. Perfect if you're still sharpening your spear holding and throwing skills. It's fairly accurate too!
Just a bit of a warning though…
…the shaft has a weak grip. Unlike some spears with adjustable grooves, this one is molded into fixed points along the shaft, so you can't really choose your own hand position.
In fairness to the grip, it was able to keep it from getting too slippery when wet. But that was just a little moisture. If it's a full-on water splash or even blood that we're dealing with, it would be hard to keep holding on to this slim shaft with this kind of grip.
Nevertheless…
…this beauty is perfect if you're still practicing and getting used to holding a spear. Also, let me just say that it looks devilishly good as a home decoration too!
Best High Quality Spear
Condor Tool & Knife, Yari Spear, 14-1/2in Blade
Spear Head Material – 1075 high carbon steel
Shaft Material – Burnt American Ash wood
Length – 64.5 inches
Weight – 2.58 pounds
Manufacturer – Sportsman Supply Inc.
The Bottom Line:
Made from 1075 high carbon steel, this Condor spear's blade is heat-treated and annealed, so it boasts of amazing durability and even a bit of flexibility. It also wins in the visual department as its American Ash wood shaft lends it a charming look.
Pros
Heat-treated and annealed blade 

High steel Rockwell C-rated steel, so it's super durable

Elegant but sturdy burnt American ash shaft

It also features a paracord handle for an improved grip

Comes with a high-quality leather sheath
Cons
Not advisable for very heavy and big games

The design on the blade's neck makes it easy to snap off or break
Summary
If you love to collect different tools, you'd most probably know the name Condor. They're known for the quality and durability of their blades, and this one didn't disappoint!
Actually…
…like most spears on the market, this one isn't perfect, and it certainly has its flaws. But after using it for weeks on end, it's very easy to say that durability and craftsmanship are where it's at.
And looking at its materials, it's not a wonder why.
First off, its blade is made from 1075 high carbon steel. That alone is enough to let you know that it's meant to stay.
But as if that's not enough…
…this metal was also heat-treated and annealed. Good heat treatment makes a metal much more durable and wear-resistant.
But that's not all! Because aside from being durable and rock-solid, it also caused the blade to be more flexible.
In case you're wondering, a little bit of flexibility is essential if you don't want your blade to break easily.
That means that even if your spear happens to get stuck in a rock-hard target such as a tree stump, it won't break from the shock of impact. It will just simply bend a little bit to keep it from breaking!
Furthermore, it also has a nice blade length that runs 14 inches and a half!
Although its overall length isn't very long (not long enough for satisfactory fishing), I was still able to pry on my target fish and smoothly take them out without any struggling or mess, thanks to the spear's blade length.
Oh, and the blade is also coated with black powder coating, so it has this slightly modern look that perfectly balances out the primitive vibe the wooden shaft gives.
Speaking of the shaft…
…it is made from burnt American Ash wood, which is known for its durability and elasticity. As a matter of fact, this material is one of the top options for furniture and flooring materials!
That being said, this shaft gives the spear a nice weight to it. It's not overbearingly heavy but also not hollow and light.
Not to mention the old world feels it lends to the overall look of the spear. Stunning!
This attractive design is also one of the reasons why this Condor spear is a crowd favorite when it comes to home and collection decorations! So if you're here to look for a good statement piece, this steel and wood spear sure is one heck of a conversation starter.
Along the shaft, you'll also see a wrapping of a paracord handle. This little touch is added for better grip. Although I wasn't able to move or adjust the paracord handle, it's still an effective material for a grip.
Aside from these features, the spear is basically straightforward and simple, with barely any fluff in its design.
And that certainly adds to its unique charm.
And who would forget…
…its sheath, of course. It comes with a sheath that's yet another unique feature of this spear as it's made of leather instead of plastic or rubber-like with most spears.
In case you might be wondering, the sheath is made from thick and high-quality leather so it was able to contain the double edges of the spear and protect me while I was carrying it on our trip.
Now, everything seems so perfect…
…until I happened to notice the blade's shape and design.
On the upper part, it's well-balanced and durable. But going down on the neck part, we've noticed that the blade gets thinner.
Because of this, you would need to be careful because one wrong drop or landing could potentially break your blade.
Other than that, I was able to use it satisfactorily for an extended period of time. That's how much I enjoyed it! Just make sure to be extra careful not to drop it or use it on rocks or any solidly hard objects.
Section 4: Buyers Guide: How To Choose The Best Hunting Spears…
What are the different types of Best Hunting Spears?
Before you start choosing your very own hunting spear, you should know its types first. Below are the three categories of hunting spears. Take note that there are lots of spear types available today, and these three are just the ones that are meant for hunting.
Hand-thrown Spear
Also called a throwing spear, a hand-thrown spear is, well, thrown at a prey.
By now, you should already know that not all spears are ideal for throwing.
A good throwing spear is much lighter with a good overall balance.
Balance means a good weight distribution. So its blade shouldn't be too heavy or its shaft too light. It should be equal, so it's easier to hold, lift, and propel.
Most throwing spears also come with a well-shaped blade that helps with their aerodynamics, so it glides smoothly through air and into the vital point of your prey.
Drop Spear
The drop spear is quite the opposite of the throwing spear. It's not meant to be thrown but mostly to be driven straight into your prey.
That being said, a drop spear is much heavier, and its blades could be a bit thicker.
This is because its performance relies heavily on the weight of the spear itself, especially its blade, to stab and drive it deep into the animal.
This is ideal for hunters who still aren't confident of their throwing skills.
A good drop spear may also feature wings just below the blade to keep the animal from moving and going through your spear and closer to you.
Atlatl Spear
Also called spear thrower, this Aztec contraption is a bit more fancy and complicated. Atlatl uses a literal spear thrower tool that uses leverage to give more velocity to the spear as it's propelled forward.
For this, the spear should be much lighter, just like the throwing spear.
Best Hunting Spears Top Tips and Things to Remember
Owning a hunting spear may sound exciting, but if you're still starting out, what you should never forget is it's quite a responsibility too.
Here are some of the most important things you should remember before, during, and after getting your own spear.
Be informed about the local laws. Laws and regulations vary by country and state when owning even the tiniest dagger. What more if it's a very long spear?
In America, there are only four states where owning a hunting spear is legal. It's Oklahoma, Nebraska, Hawaii, and Alabama. Aside from the regulations about the attributes of your spear, the games that you're allowed to hunt are also regulated.
Furthermore, it's not only to avoid paying fines but also to ensure our safety while hunting. So if you're outside of the States, make sure to check on your local laws first.
Mind the weight distribution. The weight distribution of your spear is a big deal that's often overlooked over physical looks and features.
But the truth is, your spear's performance rests on a good weight distribution most of all. The spearhead or blade shouldn't be too heavy, or else you'll have trouble trying to throw it steadily and accurately.
But it shouldn't be too light as well, because it might not kill the prey as critically and neatly as you'd like it to be. Worse, it might even get out of the spear's hold and come right at you.
Before taking out the sheath…make sure to practice handling your spear first. Unlike a dagger, even the shortest spear is still long enough for a beginner to have trouble with.
If you're not careful or if you attempt to play with your spear without getting used to it first, there's a fat chance that you'd get injured or injure other people.
As for the sheath… if you happened to buy a spear that doesn't come with a sheath, don't take it lightly! A sheath is important, so make sure to look for a fitting sheath for your spear. If you're getting a leather one, make sure that it's the authentic and thick kind.

Choose your game carefully. If you're still a novice, don't go straight for the boar hunting spear! You can start by spearfishing first, even frog hunting. You can go forward from there if you think you've already got it after several practices.
Choose your spear according to your needs. Animal leathers are resilient and tough most of the time, so if you only have a spear for hogs or other smaller games, don't even think of leveling up with your old spear. Make sure you have one for every different need.
Section 5: FAQ: Frequently Asked Questions
Q – Is spear hunting legal?
A: There are only four states in which hunting spears are legal, and it's Oklahoma, Alabama, Nebraska, and Hawaii.
In Oklahoma, spear hunting is generally permissible, from small games to moderate ones, as well ass frog hunting. Meanwhile, Hawaii only allows spear hunting for hogs, wild goats, and sheep.
On the other hand, Nebraska is much like Hawaii but with an emphasis on not using any poison on the spear. Then there's Alabama, which allows spear hunting for pretty much any game.
Q – What are the best spears for hunting deer?
A: Deer hunting requires a hunting spear with a good length and weight to it though not too heavy. You should be able to throw it or thrust it towards your game comfortably.
That being said, a deer's size is no joke, so it's also preferable that your spear's blade has wings in it to keep the animal from going towards you and possibly hurting you.
Our Top Pick spear, the REAPR survival spear, has a nice winged blade that can hold a moderately-sized prey in its tracks and keep it from going through your spear.
Q – How heavy is a hunting spear?
A: Hunting spears vary in size, but a typical spear would weigh around two to three pounds. Five-pound spears are also common, though not many people find them comfortable to work with.
Section 6: Our Analysis, Comparisons & Test Results
Value for Money
Who buys a hunting spear just because? Given the fact that most spears today could cost an arm and a leg, you should definitely make sure that you're getting your money's worth out of it!
Now, that doesn't mean getting the cheapest one out there, though it would certainly be better if it's inexpensive.
Getting the value for your money means that its price- whether low or high- is justified by its features, usefulness, and durability.
And of course, it's lovelier if the spear comes at a very reasonable price with a quality worthy of a greater price tag!
Ease of Use
In case you didn't know, even us hunting veterans still get anxious when holding a monster of a spear and faced with a menacing prey,
That is why ease of use is very important. You can't be adjusting the handle or assembling the spear at the last minute as your prey approaches you!
A good hunting spear should be ready in a matter of seconds and should also be very easy to hold and utilize.
Grip
Whether it's a throwing spear, a hog hunting spear, or a stabbing spear, a good and secured grip is essential to the success of your hunt.
Case in point: if your spear doesn't have a good grip, it would most probably slip or slide through your fingers, stabbing you with its butt as your punctured prey struggles and reclaim its stance.
Yes, it could be that dangerous.
On a milder note, you just have to have a firm and secure grip if you're aiming for a good and accurate throw.
Durability
Hunting spears have been around for ages and ages now. What does this mean?
Well, that means a real spear is that durable and reliable. After all, a certified huntsman's constant companion in life is their spear.
That's why you should aim to have a spear that can last you for a lifetime. One that you can even pass on to the next generation like the most treasured possession it is.
On a more practical note…
…you wouldn't want your spear breaking in two or your blade bending after stabbing a big game with a need for a follow-up strike!
Design
Unless you're looking for the ancient-type of spear for decorative purposes, you'd definitely want one with more modern features and design.
Some examples would be foldable or breakable capabilities that let you store and transport it as much as you want without the hassle that comes with bringing a long spear.
It's also better if it's secured with sleeves or a sheath, among many other unique features and add ons.
Conclusion: Best Hunting Spears
Feeling like a badass Spartan now, aren't we?
Although the power of the spear comes with great responsibilities, it all feels great to have in the end once you've sorted it out.
Again, you can't have one spear for all purposes. So you have to choose carefully the kind of games you'd like to focus on at the moment so you can get the right hunting spear for it.
If you're still on the fence…
…I'd say the Editor's Choice M48 Magnum Spear is the best and safest choice if budget isn't an issue. It has the right weight to it, enough to propel the spear forward powerfully and into your hunting victory, but it's also not overwhelmingly heavy.
But if you're limited by a budget, the Samburu-inspired Best Value Cold Steel Boar Spear is your best bet.
I mean, imagine having a very tribal-looking spear that's inspired by an amazing tribe at a very reasonable price! I actually kept mine and took it out to campings several more times just to show it off!
On the other hand…
…it's quite a pity that super long spears are still not very common on the market, and the only spears we've found which have the best, most reliable qualities are short to moderately long spears.
But then, they made up for it in terms of durability.
So what's your kinda spear? Let us know how they worked for you!