Because a successful hunt lies in good gear, too
Are you looking for the best base layers to kick off the hunting season?
You've come to the right place.
We've tested ten base layers on hunts, and boy, do we have feedback to share!
The market offers a wide variety of base layers. There are merino wool base layers, synthetic base layers, and lightweight, midweight, and heavyweight base layers to choose from. I felt like a kid in a hunting store when we were picking out base layers.
Different base layers best suit different conditions. Cold weather hunting changes throughout the season – your base layer should too.
We considered the following in our rating of the base layers in this review:
Value for money;
Breathability;
Durability;
Comfort and fit;
Weight;
And lots more!
The test hunts proved that hands-on experience is the only TRUE judge of a garment.
Fortunately, we've done that for you already.
We rounded up every hunter willing to join us, so this review is written with the wisdom of many.We found basic base layers to test and even some with special technology – keep your eyes peeled for that one!
Best Hunting Base Layer
Best Multi-Season Use Hunting Base Layer – Editor's Choice Award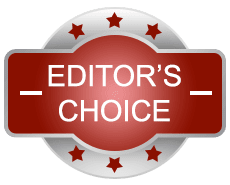 MERIWOOL Mens Base Layer Midweight Long Sleeve Thermal Shirt
Sun Protection – Yes
Material – 100% Merino Wool 
Size – Small – 3XL
Machine Washable – Yes
Manufacturer – MERIWOOL

The Bottom Line:
Look no further if you're seeking an incredibly versatile baselayer. What MERIWOOL offers could be the ideal foundation layer for year-round use. With excellent value and more cheap thermoregulation, it outperforms its price tag.
Pros
Affordable

Breathable

Machine-washable and dryer-safe

Wicking and odor-resistant

Snug fit layers well

Quick dry

Offers UV protection
Cons
Shoulder seams may be irritating
Summary
Our Editor's Choice, the Meriwool Midweight Thermal, embodies everything base layers should be.
To start…
For me, softness is vital in regard to any clothing. We all hate itchy wool.  
Fortunately, this item is really soft. 
The use of superfine, natural merino wool is a characteristic we adore. I vividly remember opening this package.  And If I'm being entirely honest, it's the material I wish my sheets were made of.
Of all the foundation layers we tested, this has undoubtedly been my favorite.
However…
The durability of this layer first caused us some concern. And despite being subjected to wear and tear in the field for months, it only displayed slight surface damage.
In my opinion, improper washing and drying have a higher chance of damaging it than physical activity outdoors, such as hunting.
Moreover…
This 250 g/m2 shirt may be too thick to keep you cool in the summer.
There might be better options than this, depending on how your summer is going for you.
But all in all…
I would not describe the Meriwool garment as "budget" but rather as a value choice. When the weather is cool, it's great to sleep in while covered by your fleece or tucked inside your sleeping bag.
Best Budget Hunting Base Layer – Best Value Award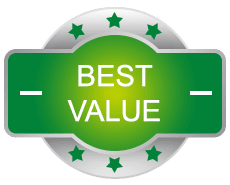 Thermajohn Fleece Lined Base Layer
Sun Protection – No/Unclear
Material – 92% Polyester, 8% Spandex
Size –X-Small – 4XL
Machine Washable – Yes
Manufacturer – Thermajohn
The Bottom Line:
These thermals are a degree above regular thermals for a fraction of the price. You'll love them if you want a smooth, comfortable, functional baselayer that won't break the bank.
Pros
Keeps you warm

Don't restrict movement

Smooth under clothing

The shirt stays snug and doesn't ride up

Machine washable

Affordable
Cons
They run small

Fit can be off if you're not average sized
Summary
Our Best Value, Thermajohn Fleece Lined Base Layer, is a quality baselayer everyone can afford.
We all love a good Merino wool baselayer – I know I do. It provides insulation and is moisture-wicking, comfortable, and durable.
However…
Merino requires the piggy bank to come out sometimes.  The Thermajohn is a synthetic baselayer, but it's on par with its Merino wool counterparts – without making a dent in your savings.
The synthetic blends of this material work so well that you won't even know you're out in cold weather until you see a deer shivering its tail off. I know what you're thinking, won't I get too hot?
The baselayer maintains your body temperature comfortably, so overheating shouldn't be a concern.
Too big, too small, just right…
Most budget-friendly pieces are cut from a standard-sized pattern. Adjustments for petite and tall aren't made.
You might find yourself with Capri-length pants or a top that's loose on the wrists. These are minor flaws, though, and they didn't take anything away from the item's functionality for me. I found long socks to be an easy fix on too-short pants.
Best Slim And Light Hunting Base Layer – Top Pick Award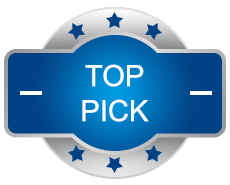 MEETYOO Mens Sport Long Johns Base Layer
Sun Protection – No
Material – 92% polyester, 8% spandex
Size – Small – 2XL
Machine Washable – Yes
Manufacturer – Meetyoo
The Bottom Line:
If you value aesthetics, this is the baselayer to get. It is stylish and keeps you warm in extreme cold.
Pros
Lightweight material

Stretchy

Fits great under hunting gear

They look great on bod

Not itchy

The lining is soft and comfortable
Cons
Not great for running in the wind

Fit in the crotch can be off for some
Summary
I look fly; I look good!
This base layer for hunting is the most flattering I've seen in a long while. Don't be shocked if the game you're hunting flock to you instead of running off. Yes, I know they won't be able to see it under your gear, but you'll feel charming enough to lure them.
The material is lightweight and thin. It doesn't sacrifice any body heat, though. My body heat kept me plenty warm when I wore this in cold weather. 
I'd recommend this particular baselayer for low-intensity activities. It can get quite toasty when you move around a lot, for example, running.
Best All-Around Hunting Base Layer
Badlands Seal 1/4-Zip – Versatile Hunting Base Layer
Sun Protection – No
Material – Merino Wool
Size – Small – 4XL
Machine Washable – No
Manufacturer – Badlands
The Bottom Line:
The versatile base layer you'll reach for on every hunt.
Pros
Unlimited lifetime warranty

It can be worn all season

Odor resistant

Moisture wicking
Cons
Runs a tad small

A little expensive
Summary
Have your cake and eat it too…
Don't you sigh when it's time to retire your favorite base layer because of the weather? You have to switch things up at some point, whether it's cold weather or warm.
Boy, do I have good news for you. I didn't think twice when grabbing this base layer throughout the season. Merino wool base layers are famous for temperature control, and this one didn't disappoint. 
It was great as a baselayer during cold weather and as an outer layer during warm weather.
I worried that the garment would develop an odor – yes, I wore it that much. My fears were in vain because it held to its odor-resistant claim.
The price you pay for only one top is rather steep. 
But…
If you consider that it'll be the only one you'll need all season, that makes sense.
Best High-Performance Hunting Base Layer
HECS Hunting 3-Piece HECStyle Base Layer
Sun Protection – No
Material – 77% Polyester, 15% Conducive Carbon & 8% Spandex
Size – Small – 4XL
Machine Washable – Yes
Manufacturer – HECS
The Bottom Line:
The perfect lightweight set for the hunter who loves finding base layers in one shop.
Pros
Lightweight material makes for easy movement

Makes you invisible to prey and predators

Moisture wicking

Comfortable fit
Summary
This is my favorite invention, seriously.
I was doubtful of the HECS claim that this lightweight baselayer set makes you practically invisible to animals. You can imagine my shock when a deer stood feet away from me without being aware of my presence. 
The magic lies in the print, which blocks your electromagnetic signal from prey and predator alike. 
I like that the base layer came in a set and included a face mask. I didn't have to shop around for good quality garments.
The fit of these is great, but only when you size up. 
Best Hunting Base Layer With Gusseted Design
SITKA Gear New for 2019 CORE Midweight Bottom
Sun Protection – No
Material – 96% Polyester & 4% Elastane
Size – Small – 3XL
Machine Washable – Yes
Manufacturer – Sitka Gear
The Bottom Line:
Beautifully designed base layer pants.
Pros
Perfect for late-season layering

Comfortable fit

The gusseted design increases your range of movement

Pull-on closure

Moisture control

Odor resistant
Summary
Bottoms up!
Base layers consist of a top and pants. We've gone through plenty of top base layers in this review. It's time for the bottoms to be in the limelight.
I trialed these midweight pants in 40 F and 60 F weather and didn't feel the cold at all. Anything colder than that calls for heavyweight base layers.
Cold weather hunting can be uncomfortable. Your limbs are all stiff, and your gear starts feeling heavy after a few hours.
This baselayer shoots two birds with one stone. The comfortable gusseted pants felt like skin and kept me warm.
Like all the best base layers, these bottoms wick moisture and are odor resistant.
The material is prone to pilling after a few washes, but I successfully removed it using a fabric shaver without an issue.
Best Battery Operated Hunting Base Layer
ActionHeat Baselayer Shirt
Sun Protection – No
Material – 92% Polyester & 8% Spandex
Size – Small – 3XL
Machine Washable – Yes
Manufacturer – Action Heat
The Bottom Line:
This is a durable, effective, and comfortable heated base layer. Great for anyone who needs a little extra warmth in cold weather hunting.
Pros
The lowest setting is sufficient for extreme cold weather

The shirt is well constructed

Compatible with any battery pack

Range of heat settings

The battery pack is rechargeable

The power bank can be used to charge your phone
Cons
Heating packs are smaller than advertised

Runs big, which reduces its effectiveness

The control switch is inconveniently placed for a baselayer
Summary
You're hot, like a heater!
Modern base layers are a far cry from what base layers used to be. This one comes with a heating pack – I felt like the hottest thing since humans discovered fire.
There are three built-in heaters on the chest and upper back of the baselayer. You don't have to worry about them dying on you. A rechargeable 6000mAh 5V power bank powers them. 
The powerbank can charge any USB device. This came in handy when I was stuck with a dead phone out in the wilderness. It does reduce the heating capability of the baselayer, though.
I've alluded to fires and heaters, but the heat provided is not scorching at all. 
The three heat settings range between 130 F, 110 F, and 90 F. The settings are indicated with red, white, and blue, respectively. The highest heat can be used for 2+ hours, and the lowest for 4.5+ hours. The charging time is about 6 hours.
The product images show big, glowing heating packs. Not great for hunting, but pretty cool looking. I could do without the light, but I would've appreciated bigger heating panels as was advertised.
Best Designed Hunting Base Layer
SITKA Gear Men's Core Midweight Zip-T Long Sleeve
Sun Protection – No
Material – 96% polyester, 4% elastane
Size – Small – 3XL
Machine Washable – No
Manufacturer – Sitka Gear
The Bottom Line:
Exceptionally designed and puts synthetic base layers high on my list.
Pros
Available in regular and tall sizing

Moisture wicking

Functional design

Scent control

Skin-like fit

Camo print blends in with surroundings while hunting
Cons
Sizing runs a smidge small

Top flaps up in the wind sometimes
Summary
A good hunter knows half the work lies in your gear. Base layers form the foundation of that gear – and this one is a piece of art.
I felt that every contour in my body was accentuated in a good way. The skin-like fit of the baselayer made moving my body a smooth affair. The fleece lining offered insulation without leaving me sweaty.
Craftsmanship lives at Sitka Gear. The drop-tail design, thumb loops, flat lock stitching, offset shoulder seams, and high-quality quarter zip earn this baselayer its Best Designed rating.
I was able to wear this midweight baselayer without any outer layers on mild days. 
Because it served as an outer layer at times, I appreciated the camo print of this top. In hunting, the saying goes, why stand out when you can blend in? 
All art has critique…
Everything was going great until I bent over and a gust of cold air snuck up my back. I had such a big shock I almost missed my shot! 
I don't think this is too much of a drawback, though, since I just tucked my shirt and went on my merry way.
Base layers are made to be just that – the first layer of your hunting gear. It's meant to be tight, but this particular baselayer bordered on too tight after a good meal.
Best Super Comfortable Hunting Base Layer
Romision Thermal Underwear for Men, Fleece Base Layer Top & Bottom Set
Sun Protection – No
Material – 92% Polyester & 8% Spandex
Size – Small-3XL
Machine Washable – Yes
Manufacturer – Romision
The Bottom Line:
This is a high-quality synthetic base layer that feels just like wool.
Pros
Well made

Stylish

Synthetic base layers are moisture wicking

Well-fitting when you get the correct size

Inside fleece lining is soft and smooth
Cons
The top might ride up if you don't tuck it in

Runs small
Summary
Good hunting base layers don't have to cost an arm and a leg. The best base layers wick moisture, keep you warm, fit great, and look good.
Winner winner, turkey dinner – this lightweight baselayer checks all those boxes and more.
I liked how fast the sweat dried off my skin. They're also odor resistant but bear in mind that the baselayer is still synthetic. Synthetic base layers are inevitably susceptible to odors. You can't traipse around in the woods for too long in these.
Cold weather hunting calls for form-fitting base layers. These are just that. I felt snug as a bug while wearing them. That could be because they run a bit small, though.
The inside of this baselayer feels like everyone's favorite childhood blanket. I'd honestly buy it again just because of that! 
Something else to remind you of childhood – tucking your t-shirt in. This baselayer top tends to ride up. The issue was easily fixed by tucking my top in.
Best Odor-Resistant Hunting Base Layer
Smartwool Men's 250 Baselayer
Sun Protection – No
Material – Merino Wool
Size – X-Small – 2XL
Machine Washable – Yes
Manufacturer – Smartwool
The Bottom Line:
If you're looking for odor control, look no further. This base layer provides that while being comfortable, good in extreme cold, and breathable.
Pros
Scent control

Wicks moisture

Comfortable

It can be worn by itself or under a shirt
Cons
On the pricey side

Start pilling after a few washes
Summary
Guess who's back…
Merino wool makes a repeat appearance, folks. It makes sense for odor-resistant base layers to be made of merino wool. Scent control is one of its properties.
After trying merino wool, I think I prefer it in base layers. The cold weather was an afterthought when I wore this thermal. It doesn't get hotter than body temperature, so I felt like I was lounging in a mild climate all day.
The quarter zip provides more control in different temperatures and looks good.
On the other side of the coin, literally…
This merino wool base layer costs a pretty penny.
 I'd say it's money well spent, but it does start pilling after a few washes. That may have been a user error, though. Have a go at it yourself and test my abilities.
Why Trust Us?
As the child of an avid hunter, I've been in the field since I had my wits about me.
I've spent many cold-weather hunting trips without the proper gear, so I know exactly what good base layers need to provide. I brought all my experience to this review and believed I served the base layers justice.
You can rest assured that I tested these base layers for everything you could possibly want to know.
Buyers Guide: How To Choose The Best Hunting Base Layer…
What are the different types of Best Hunting Base Layer?
Merino wool base layer
Pros:
Offer great insulation
Naturally moisture wicking
Naturally odor resistant
Comfortable on skin
Cons:
Definitely an investment
Doesn't have much stretch
Synthetic base layers
Pros:
More cost-effective to buy
Come in a variety of designs
Durable
More forgiving of weight changes
Cons:
Not as odor resistant as merino wool
It can be scratchy at times
Heated base layers
Pros:
Provide extra warmth for cold weather hunting
Usually have a power bank you can use to charge your phone
They make you feel cool
Cons:
User error could result in injury (burns when direct contact is made with skin)
Features to look out for
Sun protection
Cold weather hunting doesn't mean that the sun won't be out. Some days are mild enough that you need only one layer. Should you choose to ditch your top layers for a base layer, it'd be great to know that you have UV protection.
Material
Base layers have properties that make them good. To me, a quality base layer has moisture-wicking properties, keeps my body temperature regulated, and feels good. These are all characteristics of quality materials.
Look for synthetic fibers or natural materials that offer these, and you'll be sorted for seasons to come.
Design
The best base layers have some thought put into their design. A well-designed garment will fit better and improve your performance. Look out for modifications made by the brand that makes the garment special.
Product and specifications explained.
Weight: How thick/heavy the baselayer feels. This has to do with the thickness of the material it is made of. We rated this based on what the manufacturer claims and how we felt when wearing the garment.
Size: This is simply the size range the base layers are offered in.
These are things to consider
You need to know if you're searching for base layers, mid layers, or outer layers. Any item in this review could serve any of those purposes, depending on the season.
Freezing weather requires multiple layers – it's best to have a layering system for that. You need to think about how your system will work together and choose items accordingly.
Are you hunting in the early or late season? Then it would be best if you had something that offers light insulation in random bouts of hot weather.
Hunting at any other time requires something that will give you maximum warmth – the best material for this is anything heavyweight.
Hunting Base Layer Top Tip(s)
Hunting is a delicate sport. I enjoy heading out with the knowledge that I know my gear like the palm of my hand. Always fit on your gear before going on a hunt, especially if you have sensitive skin. You don't want to be itching with a rifle in your hands.
FAQ: Frequently Asked Questions
What's the difference between base layers and thermals?
Base layers are made to keep your body dry, and thermals are made to keep your body warm.
What are the warmest hunting base layers?
Heavyweight merino wool makes for the warmest base layer.
How Much Do Hunting Base Layers Cost?
The cost of hunting base layers varies. You can find one that costs less than a weeknight dinner and another that requires some saving.
Our Analysis, Comparisons & Test Results
Value for money
We often think more is more in terms of pricing. That's true more often than not. We rated the value for money based on how well the garment performed for how much it cost.
Breathability
Base layers are meant to keep you dry. I've found that the key to staying dry is a material. We rated each layer based on its ability to deliver that.
Durability
I don't know about you, but I love using gear for years. We ensured that our durability rating was accurate by testing these base layers in all terrain types.
Comfort and fit
What is life without its comforts? Being comfortable on a hunt can seriously up your game, and the ratings below were collected from our team after long hours outside.
Weight
We tested base layers specifically for cold conditions. Our weight rating is based on the advertised fabric weight and what we experienced in relation to that.
Our Final Verdict: Best BaseLayer For Hunting
Unsurprisingly, the Editor's Choice reigns supreme. All the base layers in this review are winners – the entire team agrees. We just happened to love some a bit more than others.
Conclusion: Best Hunting Base Layer
Who knew that choosing the best base layers required such hard work?
We put in blood, sweat, and tears to bring this review to you, and we trust that it will guide you in choosing the best base layers for hunting.
If you're undecided, we're happy to recommend our top 3:
The Editor's Choice by Merino was the bell of this hunting ball. You've read about what makes the best base layers, and this one checks Every. Single. Box.
Hunting brings in bucks, but equipment costs big bucks, too. Spare your pocket but not quality by choosing the Best Value awarded Thermajohn Undershirt.
Our Top Pick earned its special place in our hearts by being stylish. The team definitely had extra swagger the day we tested it.
You'll be set up for success with any of these base layers as your foundation.
Happy hunting!