To harvest the perfect meal for your table, you need to give your vegetable garden some good food first!
Did you know?
Your garden soil ages, too, and the beneficial microbes and elements your plants need also run out, thanks to different variables such as weather and animals.
And that's where the best fertilizers come in. They bring in an ample amount of supply of essential minerals to your vegetable garden, such as nitrogen, phosphorus, and potassium. 
Best Fertilizer For Vegetable Garden
Best Fertilizer For Vegetable Garden With No GMOs – Editor's Choice Award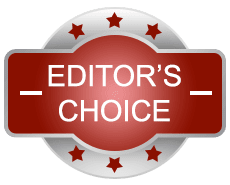 Dr. Earth Organic 5 Tomato, Vegetable & Herb Fertilizer
Size – 4 x 10 x 12 inches
Type – Soil, organic
Weight – 4 lbs.
NPK – 4-6-3
Manufacturer – Dr. Earth
The Bottom Line:
One of the best organic fertilizers on the market, Dr. Earth Organic 5 Tomato fertilizer is not only versatile but very effective in making plants grow tall and strong against different elements.
Pros
Versatile
No synthetic ingredients included
Natural and handcrafted feed-grade ingredients
Can also be used for container plants
Can be used in any stage of the plant's growth
Gives the plant more resistance to drought
Enriched with nutrients
Safe for pets
Cons
Dogs tend to find this appealing so you may have to mix this with soil and water to keep the dogs from eating it
A bit of an unpleasant smell
Summary
Nothing beats organic, but in the sea of so many natural and organic fertilizers today, one fertilizer stands out thanks to its ability to support the very healthy growth of any kind of plant. 
And it's this review's Editor's Choice, the Dr. Earth Organic 5 Tomato, Vegetable & Herb Fertilizer. 
This fertilizer got us with its rave reviews swearing not to use any other fertilizer again after using it. So how did it go?
Firstly, I instantly liked how versatile it is. It has 4% Nitrogen, 6% Phosphorus, and 3% Potassium. That means that it's very ideal for root crops and fruit vegetables. But its NPK ratio makes it good for leafy veggies, as well. 
Not only that…
…but you can use it for any stage of your plant's growth. I was able to use it during the preparation of my garden, when the plants were already established, and even as a top dressing. 
But what's cooler is it can also be used for container plantings.
The packaging has a lot of comprehensive instructions for the mixes, but I'd say most of them are for shrubs and big plants, so it was kind of challenging to mix it with my container plants but it worked out in the end. 
Actually…
…it's pretty easy and foolproof to use. My neighbor actually didn't do anything but put this fertilizer beside his plant. After a couple of weeks, his tomatoes grew a foot tall!
As for absorption, it boasts of Trubiotic which contains microbes and mycorrhizae. What they do is ensure that all the nutrients are thoroughly broken down so they could be absorbed well by the plant's roots. 
And that's not all. 
One of the most noticeable effects of this Dr. Earth fertilizer is the plants' resistance and tolerance to different elements such as the hot weather and the local pests. 
Blossom end rots aren't a stranger to me, but during the whole time I was using this, there were zero rots at all and the plants became more tolerant to the hot weather.
Aside from the NPK, it also has an even greater amount of calcium for more healthy growth. 
Now, the thing is…
…apparently, dogs find this thing tasty so you may want to be more careful in storing it. But then again, it's organic so it's pet-safe anyway.
Best Budget Fertilizer For Vegetable Garden – Best Value Award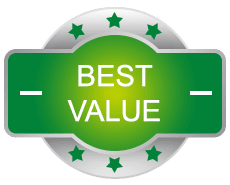 Jobe's 09026NA Plant Food Vegetables
Size – 6 x 2 x 9 inches
Type – Granules, organic
Weight – 4 lbs. (also available in 1.5 lbs. And 16 lbs.)
NPK – 2-5-3
Manufacturer – Jobe's
The Bottom Line:
This agreeably priced vegetable garden fertilizer from Jobe's doesn't only do the bare minimum but also makes the plants vividly green with good health and strength.
Pros
Natural and organic
Fast-acting fertilizer
It has its very own Jobe Biozome which breaks nutrients down for faster absorption
Makes the plants strong against diseases and pests
Also contains other nutrients for the plant
Ideal for fruit-bearing vegetables
Reasonably priced
Cons
Their directions are a bit confusing
The smell is a bit strong
Summary
This granular fertilizer from Jobe's surprised us because granules are supposed to be slow-working fertilizers. But this one gave fast and very effective results. 
It actually exceeded our expectations for the price it came with, making it this review's Best Value. 
Another organic fertilizer, this one is a granular type, but it proved to be very easy to use. Actually, we're caught off guard with surprise many times in the duration of our use of this fertilizer. 
First off, it has Jobe's very own Jobe Biozome that works to effectively break down the nutrients for faster absorption, much like the Dr. Earth fertilizer. 
And sure enough…
…we've seen immediate results after just a couple of days! The difference that we saw with the Editor's Choice is that it's more on making the plant taller and bushier while Jobe's effect made our plants greener, a very vivid green actually…and with no rotten ends, too. 
It's very easy to use, as well, and you don't have to be a pro gardener to mix it. It's not too strong so there's very little chance of burning your plant's roots. 
As a matter of fact, you can use it before or after planting. Just make sure to always follow it with the watering of the plants so that the nutrients can immediately be distributed to the roots. 
Also, in case you're wondering…
…it does smell…strongly. It's a bit fishy and manure-like. But there's no wonder about that because organic fertilizers usually smell. That's a sign that it's natural. But I'd rather not open it indoors, or the smell would go away only after a couple of days.  
Best More Natural Fertilizer For Vegetable Garden – Top Pick Award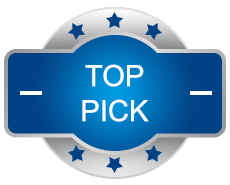 Worm Castings Organic Fertilizer
Size – 10 x 7 x 2.5 inches
Type – Worm castings, organic
Weight – 4.5 lbs.
NPK – 5-5-3
Manufacturer – UNCO INDUSTRIES, INC
The Bottom Line:
Natural, and gentle on your plant, this Wiggle Worm castings is one of the most nutrient-packed fertilizers on the market. It also repels pests away from the plant.
Pros
Packed with many different kinds of nutrients for your plant
Can supply feeds for your plant for a long period of time
Its shape helps with the aeration of the soil for better drainage
Improves your soil's water retention
Odorless
Lasts long as you only have to use small amounts
Cons
Not ideal for acid-loving plants
Not as strong as other fertilizers
Summary
If you want the most natural fertilizer for vegetable gardening, then nothing beats the nutrient-packed worm poop, or also known as earthworm castings. 
If you're a new planter, don't be grossed out. It's just a soil-like matter that you can add to your garden soil to make it healthier. 
In case you didn't know…
…as worms slither their way through the soil, they're also munching their way eating up great amounts of nutrients such as potassium, phosphorus, nitrogen, calcium, and magnesium, among many others.  
And once these turn into castings, these nutrients double in their volume, making worm castings one of the best natural and organic fertilizers ever. And because of this, we chose this Wiggle Worm Soil Builder Worm Castings as this review's Top Pick. 
Aside from its amazing benefits…
…we also love how it's completely odorless. What a break for our noses!
It has some kind of miniature football-shaped matter, and that apparently helped with our garden soil's aeration. What we noticed was the soil was able to absorb water and worm or compost tea faster than before. 
And because of this, the result also came really fast. 
Moreover, worm castings are also natural pest repellants, so suffice to say, pests literally stayed away from our tomatoes and peppers as they don't like worm poop. 
And as if that's not enough, it also gave our soil better water retention as it contains organic matter than holds just the necessary amount for the roots. That means we didn't have to fertilize very often. 
And to add to that…
…a very small amount goes a long way, so it's very cost-efficient, as well!
Best Fertilizer For Vegetable Garden Contains Humic Acid
FoxFarm FX14059 FoxFarm Happy Frog Tomato and Vegetable Fertilizer
Size – 9 x 3 x 13 inches
Type – Organic
Weight – 2.1 lbs.
NPK – 5-7-3
Manufacturer – Sunlight Supply Inc.
The Bottom Line:
Focusing on better nutrient intake and absorption, as well as better permeability, this Happy Frog comes jam-packed with humic acid that makes your plant growth even faster and more efficient.
Pros
Balanced pH
Organic and natural ingredients
It contains humic acid which helps increase nutrient intake and permeability
Also contains 20 microbes for healthy foliage growth
Cons
Usually attracts dogs so your dogs could destroy your plant while eating the soil up
Not ideal for trees, shrubs, and some flowers
Summary
Looking for a more reinforced kind of fertilizer? Why not try one with humic acid? 
Most pro gardeners are always on the lookout for the best fertilizer with humic acid, and we are, too. After testing a few humic acid fertilizers, we've arrived at the conclusion that the FoxFarm Happy Frog Tomato Plants is the best fertilizer with the wonder humic acid. 
In case you're wondering…
…what exactly does it do? 
Well, we love some humic acid on our vegetable plant because it makes nutrient absorption a world away better than most fertilizers. As a matter of fact, there are humic acids that can be bought as amendments to your soil alongside your fertilizer. 
Good thing is that this fertilizer already comes with it!
Another thing is it can also add more permeability to your plant's leaves so it can absorb nutrients from there, too. 
Right out of the pack…
…it also smells a bit foul and that's an indication that it's natural and organic. And speaking of which, this humic acid fertilizer is made from feather meal, alfalfa meal, rock phosphate, fish bone meal, bone meal, sulfate of potash, fish meal, and kelp meal.
Now, that's a lot but they're also all-natural. 
Another thing I realized is it kind of balanced my garden soil's pH because it has a balanced pH as well. Although it won't be very ideal for acidic fruits, it's still a nice benefit that helped most of my fruit vegetables grow their lush leaves into fluffy healthy bushes!
And the growth actually reminded me of the Editor's Choice fertilizer. 
I used it on my tomato plants and I've seen immediate results just one month after using it. The plants grew about a foot and a half. After two months, they went from 6 feet to 9 feet. I know, incredible!
Just take note, because it's also a bit foul-smelling, although not as strong as the previous fertlizers. 
And apparently, my dogs love it too, so make sure to keep them out of the garden if you don't want your vegetables rummaged.
Best Fertilizer For Vegetable Garden With All Essential Nutrients
Sustane 4645lb Fertilizer
Size – 9.75 x 3 x 13 inches
Type – Organic, compost-based 
Weight – 5 lbs.
NPK – 4-6-4
Manufacturer – Suståne Natural Fertilizer
The Bottom Line:
Looking for a nutrient-packed fertilizer for your seedlings or landscape plants? With Sustane's 464 Plant Food, you'll need almost nothing at all because it's packed with 17 essential nutrients for an ever-growing plant and good soil structure.
Pros
It improves a plant's microbial biodiversity
Also helps with soil structure
Focus on increasing fruiting and flowering
No unpleasant odor
You need only a small amount every application
Gentle enough for seedlings
Increased tolerance to hot conditions
Cons
A bit hard to find
Slow-release
Summary
If what you're looking for is a fertilizer with more nutrients than most vegetable garden fertilizers, then get your green babies food with 17 essential nutrients such as the Sustane 464 Plant Food. 
I'm not overacting here…
…that whole lot of nutrients sounded gimmicky to me…until we tried it ourselves.
We used it in a single row of my tomatoesand started seeing results in less than two weeks, 
The focus of this fertilizer is to increase flower and fruit yields, as well as fortify the plant against extreme weather conditions. 
It's a compost-made fertilizer that's made from poultry manure and even feathers. But unlike organic fertilizers for vegetable plants, this has no unpleasant odors, to our surprise!
What's cooler…
…is the fact that it's made to be gentle to plants, so I was also able to use it on my seedlings. This resulted in faster-growing and greener plants. Not one leaf died or rotted. 
At three weeks, my tomatoes have already grown a 
or two. 
This is a granular fertilizer, though, so we already expected that it'll be a slow-release fertilizer. And indeed it was. 
Looking for lawn fertilizers?
That being said, that also makes it perfect for lawn and landscape plants because that means they'd have more nutrient supply for longer. 
Our trials also coincided with very humid weather, and this fertilizer's promise for better tolerance against hotness and dryness proved itself very well. 
But good as it is…
…we find that it's a bit harder to find than the other granular fertilizers on the market. But if you want a fail-proof result, then it might just be very well worth it to find it and get more stocks of it.
Best Low-Odor Fertilizer For Vegetable Garden
Down to Earth Organic Bio-Fish Fertilizer Mix 7-7-2, 5 lb
Size – 3.5 x 8 x 10.8 inches
Type – Organic, grainy
Weight – 5 lbs.
NPK – 7-7-2
Manufacturer – Down To Earth All Natural Fertilizers
The Bottom Line:
Packed with nutrients, this perfectly organic vegetable plant food boasts of low odor and compostable packaging.
Pros
Natural and organic fertilizer
Low in odor
Great amounts of essential elements and nutrients for the sure growth of your fruits and leafy greens
Works like a fish emulsion fertilizer
Contains humic acid
Its box is perfectly biodegradable and compostable with plant-based inks
Cons
The packaging is a bit weak
A little pricey
Summary
Organic fertilizers are the best, but one of their drawbacks is the nasty smell. If you don't fancy switching to inorganic fertilizers just to get rid of the odor, then get a good organic vegetable garden fertilizer with less or no nasty odor. 
This marine-derived organic gardening fertilizer from Down to Earth fertilizers is your best bet. Not only is this packed with more nutrients and beneficial microbes than most fertilizers, but it also has less smell for an organic plant food. 
But here's the kicker.
You may find its charming box delightful, but there's more to it than that. This fertilizer's packaging is so well-designed that it's not only recyclable but you can also shred it to pieces and add it to your compost pile because it's also organic and unbleached.
The inks on the box are also plant-based!
But the drawback is the packaging, from the box to the plastic inside, felt a bit weak to me so you'd do well to be careful when handling it. 
Nevertheless…
…the fertilizer itself was superb. Its 7-7-2 ratio is even fortified with humic acid, sulfur, and calcium. In short…everything I needed to make my healthy vegetables and plant roots happy. 
It also has quite a gentle formula so I didn't have to worry about overfertilizing my plants. 
The smell is still there but not unpleasant at all. 
And in case you're wondering, this impressive formula is made from the finest marine-based ingredients and materials, which are a favorite for fertilizers.
I was able to use it successfully not only for my fruit-bearing vegetable plants but also for my flowering plants.
Best Quality Fertilizer For Vegetable Garden
Neptune's Harvest Crab & Lobster Shell
Size – 7 x 6 x 4 inches
Type – Organic, crushed shells
Weight – 4 lbs.
NPK – 5-3-0
Manufacturer – Neptune Harvest
The Bottom Line:
This nitrogen and phosphorus-enriched plant food is the best vegetable garden fertilizer for the greenest plants. In addition to that, it also helps the plants develop a natural resistance to pests and fungus.
Pros
It helps with problems with nematode and fungus
Multi-purpose plant food
Keeps rotting at bay
Also keeps pests such as squirrels out
Very easy to break down and absorb into the soil
Cons
Not very gentle
It has a fishy smell
Summary
Tired of watching as your plants turn from a vibrant green to a rotten yellow? We've just found the best solution for that. 
This Neptune Harvest Crab and Lobster Shell fertilizer is fast gaining a cult following thanks to its fail-proof results, especially in keeping not only the health and resistance of your plants but its color, as well. 
Coming from the Atlantic ocean…
…these crushed crab shells have chitin, which contains a great amount of calcium that fortifies the cell walls of the plants, making them grow stronger with better resistance. 
And speaking of resistance, another cool thing about chitin is it literally develops a plant's resistance and defense against pests. 
Only the fertilizer is absorbed by the soil, and later on, by the plant, pests will automatically veer away from your soil and plant. 
In fact…
…even our longtime nemesis, the squirrels, stopped going through our vegetable plants after using this crab shell fertilizer!
We also tried it in summer to truly test out its ability to stop the plants from rotting. And true enough, there are no more yellowed and rotten ends, however hot the days went. 
That being said, at first use, it remarkably smelled like a day-old fish at the wet market. But it wasn't a big deal to me as the smell diffused just after a whole day. 
This fertilizer is composed of some powdery components as well as small pieces of crushed shells. And as slow release vegetable fertilizers go, this Neptune's Harvest fertilizer gave our vegetable food that's ample enough to sustain them for weeks. 
After a few days, the shells were barely noticeable and had already been absorbed into the soil.
Best Easy To Apply Fertilizer For Vegetable Garden
Organic Kelp Fertilizer by GS Plant Foods
Size – 7 x 4 x 11 inches
Type – Organic liquid fertilizer
Weight – 128 ounces/ 8 pounds
NPK – 0.3-0-0.6
Manufacturer – GS Plant Foods
The Bottom Line:
If you're looking for fast results, a good liquid kelp fertilizer is your best bet. One of the best vegetable fertilizers in liquid form, this organic kelp fertilizer is so powerful that it can bring back a dying plant into its original vigor.
Pros
Easy to apply because it's liquid
Helps with the plant's growth and mineral intake
Works to stabilize chlorophyll in plants
Only used in small concentrations, so it's economically efficient
Up to 8 gallons of useable product
Gentle on the plant
Cons
May need complementary fertilizers for stronger results
It has a strong odor
Summary
If you've been a long-time gardener, you'd know the power of liquid kelp in maintaining a plant's health. 
So we also grabbed a few liquid fertilizers and tested them all out under the hot Texan sun. The GS Plant Foods organic kelp fertilizer emerged as the most powerful on the market. 
Don't let its low NPK fool you. Its added nutrients pretty much made up for it. 
Made from the finest Ascophyllum Nodosum, it's considered a miracle plant food. It also contains magnesium, calcium, boron, sodium, manganese, and iron. 
And the best thing is…
…its liquid form, of course! This made it much easier for us to use it. Additionally, you only need a very small amount that you'll dilute in water, and it'll be powerful enough to resurrect a dying plant. 
We love an economical liquid fertilizer!
And because I used it not only on my potted plants but also on the lawn, I was able to consume a quarter of a gallon in just a month. I still had a lot left. 
This liquid kelp can be applied to the plant in its every growth stage, increasing the concentration as you go forward. 
Now, here's what's cooler…
…the most remarkable thing that we've witnessed using this was my old and dying tomato plant being resurrected into its original deep green after being yellowish brown for so long and barely yielding any fruit!
After a couple of months, the plants doubled in size, even the lawn grasses. We soon found out that it also stabilizes the plants' chlorophyll to bring back and maintain its rich green color. 
You can use it as a strong fertilizer or you can also use it diluted in water as a spray for the leaves. 
Best Highly Effective Fertilizer For Vegetable Garden
Weatherly 50 Count Organics Fertilizer Spikes
Size – 6 x 2 x 9 inches
Type – Spike fertilizer, organic
Weight – 0.63 lbs. 
NPK – 4-4-4
Manufacturer – Easy Gardener
The Bottom Line:
These spike fertilizers are one of the best options for gardening newbies as they're less messy and very easy to use.
Pros
Easy to use spike fertilizers
One of the best all purpose vegetable fertilizers
Each spike is pre-measured so you don't have to worry about over fertilizing
Its slow-release formula helps prevent chemical runoff
No mess
Nice resealable packaging
Cons
Most dogs like the smell of the spikes and might dig them out
The smell is a bit strong
Summary
Still new to gardening? Why not get some spikes? 
Spike fertilizers have just recently been a favorite of mine because of their ease of use. Weatherly 50 Count Organics Fertilizer Spikes are, by far, the most powerful organic spike fertilizers today.
This lightweight package comes in a resealable pack so you can safely store them away after using. 
It has a bit of a strong odor, so I make sure to bury them well into the soil so they won't smell. 
Now, you might notice that some spikes come in smaller pieces, perhaps after being mishandled during shipping. But looking on the positive side, I was glad that I will also be able to use these for my smaller potted plants. 
This pack has 50 spikes, which lasted for months as I first used it for small to medium vegetable plants. 
That being said…
…it's also quite perfect for trees and shrubs. Just make sure to observe proper spacing between the spikes. 
The cool thing about this is that it's slow-release. This is made so in order to prevent chemical run-out, especially on fields or soil that are unstable. 
But unlike most slow release fertilizers, it is absorbed rather quickly into the soil and the plants. We saw immediate results in a matter of just four days!
Aside from that…
…it's also remarkably easy to use without any mess at all, making it quite perfect for beginners. 
No overturning of soil, no diluting, not even measuring! The spikes were pre-measured, so I knew my plants are getting the perfect amount of balanced nutrients that they need to grow. 
Literally, all you'll need to do is stick it into the soil beside your plant and push it down. 
Just a warning, though: this is another canine favorite and has a tendency to be dug out by your furry friends. What I do is just push it deeper into the ground until it's not that noticeable to the dogs anymore. 
Best Easy To Handle Fertilizer For Vegetable Garden
Neptune's Harvest Organic Hydrolized Fish & Seaweed Fertilizer
Size – 4 x 4 x 9 inches
Type – Liquid fertilizer
Weight – 2.25 lbs.
NPK – 2-3-1
Manufacturer – Arett Sales – LG
The Bottom Line:
A bit foul-smelling, but this fish and seaweed fertilizer is so powerful with nutrients and soil microbes that it can keep your plants blooming and growing even when it's already past their growing season.
Pros
Easy to handle and use
Versatile
Economical as you'll need only small doses
Organic and natural
Summary
Don't be discouraged if, one day, you'll smell its fishy odor on your porch along with your delivery package. 
The truth is, this fish emulsion is as strong as it smells. 
Okay, don't be scared. 
Upon opening the package, I won't deny that the air was filled with the smell of a fish market. So make sure to open it outdoors. 
But later on, the smell got diffused when it was finally diluted in water. Just don't let it get to your fingers!
On the other hand…
…upon using it for almost half a year, we all concluded that it's pretty strong and efficient. 
Fertilizer application was very easy and it comes with comprehensive instructions on its packaging so there won't be any problem even if you're a newbie. 
You can use it as a spray, and even as a compost tea. And the best part? I only needed very small amounts, so one bottle lasted longer than I expected. If you only have smaller plants or container plants, then it would last even longer. 
What's cooler…
…it was able to resurrect even my most yellow plant in a matter of weeks! Furthermore, I also noticed that the plants kept on bearing fruit and flowering even when their seasons had already passed. 
Now, that's kinda epic and it secured a place on my gardening shelf for sure.
Buyers Guide: How To Choose Best Fertilizer For Vegetable Garden…
Growing your vegetable garden is also like taking care of your babies. Not all plant food is good for them. This is why it's important to know what you're getting first. Here are the most important things you must know before buying veggies some treats.
Main Types of Fertilizers
Before anything, a fertilizer can either be organic or inorganic. Organic vegetable garden fertilizers are much better if you want to harvest wholesome fruits for your family, but ones with synthetic chemicals can be great too, with just a few drawbacks.
Slow-release fertilizer
Slow-release fertilizers are mostly granules and grains. These water soluble fertilizers are called so because they take time to release their nutrients to the soil and eventually, the plant.
This may sound like a turn-off, but that also means that your plant will have an ample supply of food for a longer period of time.
Liquid Fertilizer
As the name suggests, it's a fertilizer in liquid form. The most popular kinds are fish emulsions and seaweed fertilizers. They can be sprayed on leaves and can also be used for compost tea.
Worm Casting
Worm casting is basically worm poop. But don't get turned off! Worm castings contain a heck lot of nutrients, thanks to the worms catching these elements as they slither through the soil. What we love about worm casting is they barely have any smell at all.
Also, do remember:
In case you're wondering what is a fertilizer's NPK, it stands for nitrogen, phosphorus, and potassium.
If you're planning to grow flowering vegetable plants (like tomatoes, peppers, cucumbers, squash, etc.), you'll need a fertilizer with a higher amount of phosphorus, which is the letter P in NPK.
On the other hand, if you're growing non-flowering plants such as leafy vegetables, take a fertilizer with a high amount of nitrogen or the N in NPK.
FAQ: Frequently Asked Questions
Q – Can I use compost for fertilizing my vegetable garden?
A – Compost is made from diverse organic materials and contains lots of nutrients for your plant. This is considered one of the easiest and most convenient fertilizers you can make, especially if you're on a budget or just starting out.
Q – Is all purpose fertilizer good for vegetable gardens?
A – All-purpose fertilizers are still good for your veggies. But if you want optimized results, make sure to get a fertilizer that's formulated especially for your plant.
Q – When should I fertilize my veggie garden?
A – Fertilizers usually come with comprehensive instructions regarding the application. But generally, it's best to apply them every three or four weeks throughout the vegetables' seasons.
Round-Up
Our Analysis, Comparisons & Test Results
Value for Money
Because most fertilizers' prices are no joke, we've made it a point to compare their bang for the buck. Some cheap ones turned out to be as effective as the pricey ones and that's real value for money right there!
Ease of Use
Not everyone has a perfect green thumb. This is why we like our fertilizers to be simple and easy to use. Much better is there are less measuring involved!
Nutrients
One of the most important metrics that we've agreed on, a fertilizer is nothing without the right nutrients. Good thing, these best fertilizers not only have the basic nutrients but much more elements to fortify our vegetable gardens.
Effectivity
How effective these fertilizers are to a vegetable plant? Your fertilizer could have all the best ingredients in the world, but if it's not a perfect fit for a vegetable plant, it would barely be effective.
Plant Production
Plant production refers to how much the plants and their fruits have grown since using the fertilizer. And take note: we didn't use any other product when testing a fertilizer so as not to confuse the results.
Our Final Verdict: Best Fertilizer For Vegetable Garden

Conclusion: Best Fertilizer For Vegetable Garden
One of the most important things I learned when I started out in gardening is that fertilizers aren't a luxury! They're essential vitamins and good maintenance for your plants.
Most of all, fertilizers are your plant's food. So make sure to invest only in the best ones and the ones that are most fitting to your vegetable garden.
If you're on the lookout for the best vegetable fertilizer…
…I'd say the Editor's Choice Dr. Earth Organic 5 Tomato, Vegetable & Herb Fertilizer literally checks all the right boxes. Aside from giving plants strong resistance to drought and extreme weather, it's also very versatile and can be used for many kinds of plants.
But if you're still testing the waters, this review's Best Value Jobe's 09026NA Plant Food Vegetables is your best bet. It's not only reasonably priced, but it also performed even better than what we expected!
Aside from these two, we carefully selected the best fertilizers for this review with the other vegetable plants' needs in mind.
Enjoy gardening!