These devices provide top-notch protection for your hearing so you can shoot with confidence, and in comfort and safety!
As longtime shooting sports and hunting enthusiasts ourselves, there are few things in the world more satisfying to us than firing a gun and accurately hitting our targets, whether on the range or in the wilderness – either is just as enjoyable.
However…
While it's fun, the biggest drawback to shooting is your ears are constantly exposed to extremely loud noises and blasts, both from our own firearms and the weapons of our fellow shooters.
Being a responsible shooter isn't just about practicing safe shooting but also protecting your body from any damage— and that includes your ears! It's always good to remind yourself that once you lose your hearing, you can never regain it; that's why we can never stress the importance of protecting yourself enough.
Thankfully…
Even after years of shooting, we've been able to preserve our hearing… And that's thanks to the awesome hearing protection devices, or HPDs, that we've always relied on!
Yes, you've read that right…
A regular pair of headphones won't be able to prevent hearing damage and hearing loss simply because they're not designed to do so. HPDs, on the other hand, are specifically made with materials and technology that block out loud noises and protect your hearing.
But with so many options on the market, how can you know which one is right for you?
When choosing hearing protection, there are factors that you must consider first. Don't worry; we've tested a wide variety of HPDs and listed the best ones, so you don't have to. We even included some of our favorites!
Along with our selections, we're also covering the following:
The difference between passive and active hearing protection;
How much NRR is enough to protect your hearing when shooting;
The three most important features to look for in an HPD;
And lots more…
If that sounds good to you, then let's get right into it!
INTRODUCTION
By now, you're probably wondering…
How much protection do you need on the range?
To give you an idea, sounds become damaging to your ears once they reach 85 dB and above. Now, imagine how much damage 140-190 dB, the general decibel range firearms produce, can do to your hearing. Shudders.
To protect yourself from damaging noises on the range, you must equip yourself with an HPD with a noise reduction rating (NRR) of at least 22 dB.
Also…
Various guns have different calibers, which will result in different noise levels. Even small firearms can produce very loud noises, so you must always be prepared by providing your ears with the necessary protection.
Continue reading to find the right hearing protection option for you!
Best Ear Protection For Shooting
Best Noise Reduction Ear Protection For Shooting – Editor's Choice Award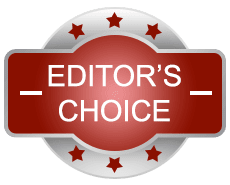 Act Fire Ear Protection Hearing Protection for Shooting
Weight – 0.4 Kilograms
Connectivity Technology  – Auxiliary
Instructions – Yes
NRR – 23 dB
Manufacturer – ACT FIRE
The Bottom Line:
The Act Fire Hearing Protection For Shooting Gun Range is a reliable and functional device that provides excellent hearing protection by dampening loud noises while amplifying quiet ambient sounds for a comfortable shooting experience.
Pros
Excellent noise reduction 
Amplifies quiet sounds well 
Volume is easy to adjust 
Slim profile  
Omnidirectional dual microphones pick up ambient noises well
Folds nice and compact for storage
Coated with Japanese paint for UV protection 
American Flag patch
Comes in beautiful colors 
Includes an AUX cable and a pair of in-ear plugs 
Cons
No batteries included 
The headband padding could be thicker 
Summary
The Act Fire Hearing Protection For Shooting Gun Range would be a superb option for shooters looking for something simple and easy to use yet functional and reliable. 
These earmuffs have an NRR of 23, enough to give your ears excellent protection for outdoor shooting. For indoor range, you can amp up the protection using the included orange in-ear plugs.  
They're very comfortable to wear. The padded headband is adjustable for various head sizes, and the ear cups don't get in the way when we're resting our cheeks on the cheek rest of our long rifles. They also have a slim profile, making it easy to move around the range without something bulky over our ears. 
On top of that… 
We were very impressed when we found out this is the only device on the market that uses stereo digital noise reduction technology, and the noise reduction is indeed great. It muffles the sounds of gunshots, and other high-decibel sounds, down to a whisper level. Impressive.  
At the same time… 
It uses an internal chip to amplify the sounds around the range, even quiet ones, giving you clear stereo sound. The dual omnidirectional microphones pick up ambient noise greatly. Even better, they enable you to identify the direction where the sounds are coming from! 
Pretty cool, right? 
This is great, as you can hear range commands from your instructor when you're in a firearm training course or the voice of your shooting buddy talking to you. We used this while talking to one another from different parts of the range, and we could hear each other's voices just fine, even when using normal talking voices. The volume is easy to adjust using the vertically designed volume control knob.
Aesthetic-wise, our Editor's Choice has a cool-looking appearance and a tactical feel to it. The Japanese paint job looks nice and protects the surface from UV radiation and the color from fading. The American flag patch on one side is a nice touch, which American shooting enthusiasts, especially servicemen, will surely appreciate.  
It doesn't come with batteries, though. The good news is it uses two triple-A batteries, which should be easy to find anywhere. Also, we've been using ours for about three months, and the batteries still haven't run out.
Best Budget Ear Protection For Shooting – Best Value Award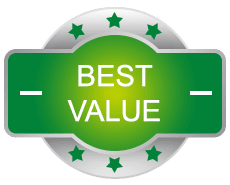 The Ear Buddy Premium Soft Foam Ear Plugs
Weight – 3.52 Ounces
Connectivity Technology  – None
Instructions – Yes
NRR – 33 dB
Manufacturer – Dealfisher
The Bottom Line:
The Ear Buddy Premium Soft Foam Ear Plugs are affordable tools that offer a very high level of in-ear protection— great for anyone who wants to save money (and their hearing).
Pros
Very affordable 
Provides a very high level of hearing protection
Great for both indoor and outdoor shooting 
Doesn't fall off even when moving around  
Soft, non-abrasive, and comfortable 
Expands inside ears quickly
Comes with a 60-day 100% money-back guarantee
Cons
Would've been nice if it came with a traveling case 
Expands a lot inside the ears, so not recommended for very small ears
Summary
For those of you on the market for something budget-friendly but still very effective, you can't go wrong with the Ear Buddy Foam Earplugs. 
First off… 
It boasts 33 dB NRR, so you're getting a very high level of hearing protection, whether on an outdoor or indoor shooting range. 
For an affordable price, you'll get a jar of 50 foam earplugs in a bright orange color for visibility. Each one is very soft and bell-shaped, making them comfortable to wear all day. They're also made from non-abrasive material— great if you have sensitive ears. 
These earplugs couldn't be easier to use. We simply give it a little squish using our thumbs and index fingers until they get very small and narrow, then place them inside our ear canals, with one hand pulling the ear up and back. The plug then expands inside and starts working to block out loud noises. 
Unlike other earplugs we've tried, these go back to their original shape within seconds after being squished, so we never had to wait a long time before they make a complete seal. Once fully settled inside the ears, they don't budge even when running or moving around the range. 
Furthermore… 
We find these earplugs super useful not just for shooting but also for traveling on planes, mowing our lawns, and, most especially, for sleeping. Our house is full of people, a lot of them loud snorers, and these earplugs help us get a good night's sleep.
Also, it comes with a 60-day 100% money-back guarantee! That's when you know the company is confident that its product does work. Considering the price and effectiveness of this product, it gets our Best Value award. 
We just wish these came with a case for traveling, but for the price, it's not something we were expecting anyway.
Best Comfortable Ear Protection For Shooting – Top Pick Award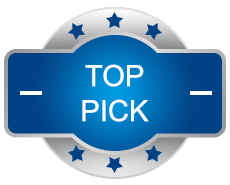 3M H10A Peltor Optime 105 Over-the-Head Earmuff, Ear Protectors
Weight – 12 Ounces
Connectivity Technology  – None
Instructions – Yes
NRR – 30 dB
Manufacturer – 3M
The Bottom Line:
Super comfortable with a great fit, the 3M H10A Peltor Optime 105 Over The Head Earmuff allows you to shoot all day long with comfort and with your ears highly protected with its soft padding and double-shell technology.
Pros
Ultra-comfortable  
Suppresses loud sounds well 
Snug fit
Lightweight 
Soft padding around ears 
Easy to adjust   
Great for people with large heads or ears
Waterproof and doesn't slide around
Cons
No other color options 
A bit bulky
Summary
If comfort is your top priority when looking for an HPD, you should check out the 3M H10A Peltor Optime 105 Over-The-Head Earmuff. 
Our first impression upon trying this on for the first time is that it fits nice and snug yet super comfortable at the same time. The foam padding inside the earmuffs creates a good seal and provides soft cushioning around the ears, so they don't hurt even when wearing our protective shooting glasses, and we don't feel any pressure, either. 
Some of us have large heads and ears, and this device fits perfectly. It's lightweight and waterproof, so even when we're moving around and sweating, it doesn't get sticky or slide around. 
We immediately noticed a difference in performance when we started using these earmuffs. They have 105 dBA and 30 dB NRR, so you're getting a high level of noise suppression with these. The double-shell technology enhances their noise-blocking ability.
This device reduces any ear-damaging noise substantially, so we've been able to concentrate better during target shooting, like we're in our own world. Also, it maintains its noise reduction with different head movements, which is nice. 
Still… 
This won't tune out the normal talking voices of the people around you… like your friend asking why you have large earmuffs on.
As for durability, we like that its band is made of metal, helping it last longer than the plastic ones we've used in the past. It holds up to daily use and rough handling. 
It also probably has the best combination of superior comfortability and high hearing protection out of all the ones we've tried, which makes it our Top Pick.  
Admittedly… 
The lack of color options isn't great, but it's not enough of a deal-breaker when it comes to this awesome product.
Best Ease of Use Ear Protection For Shooting
Howard Leight by Honeywell Impact Pro High Noise Reduction
Weight – 15.9 Ounces
Connectivity Technology  – Auxiliary
Instructions – Yes
NRR – 30 dB
Manufacturer – Honeywell Safety Products USA
The Bottom Line:
The Howard Leight by Honeywell Impact Pro Shooting Earmuff delivers top-notch noise filtering technology to protect your ears from extremely loud noises, making it ideal for indoor shooting.
Pros
Ideal for pistol shooters and indoor ranges  
Patented Air Flow technology immediately mutes noises 
Built-in directional microphones pick up 82 dB and below sounds
4x Sound amplification  
Auto shut-off feature for battery saving 
Well-padded telescoping headband 
Rubberized pressure points to prevent gunstock scratches
Comes with 2 AAA batteries and a 3.5 mm AUX cord
Cons
Quite bulky profile; not ideal for rifle shooting
Doesn't fold down
Summary
Designed for handgun shooters, the Howard Leight by Honeywell Impact Pro Shooting Earmuff offers superior hearing protection, especially in indoor ranges and other loud shooting environments. 
These earmuffs use the patented Air Flow technology that blocks extremely loud, hazardous noises. 
We often would feel some shock waves and the floor shaking when we're around people firing high-caliber guns, but we can't hear a thing; it's absolutely incredible to experience, and we know for sure that our ears are well-protected. 
Despite that… 
We can still hold conversations with our mates in the range, even in the middle of gunshot noises.
The way it works is that the built-in directional microphones pick up the sounds around you and amplify them up to four times louder. When those sounds get higher than the safe level of 82 dB, the earmuffs automatically shut off the amplification function, which is very cool. It also has a volume control knob you can play around with to find the perfect volume level when conversing with a friend or listening to range commands. 
Another good thing is… 
If you're like us, who often forget that our electronics are on, you'll like the automatic shut-off feature, which automatically shuts off the device when left on for four hours. 
The design is worth mentioning, too. The headband is well-padded and features a telescoping height adjustment for a comfortable, custom fit. Battery replacement is easy with the snap-on lid, and the pressure points are rubberized to prevent scratching the gunstock. 
But the drawback is… 
These earmuffs have quite a bulky profile, so they're not ideal to use with rifles. The bulkiness improves their hearing protection ability, though, so we don't mind it.
Best Kids Ear Protection For Shooting
Peltor Sport Tactical 500 Hearing Protection
Weight – 0.93 lbs.
Connectivity Technology  – Auxiliary
Instructions – Yes
NRR – 26 dB
Manufacturer – Peltor
The Bottom Line:
The Peltor Sport Tactical 500 Hearing Protection has plenty of features making it comfortable and easy to use while delivering high protection for your kids' sensitive ears.
Pros
Great for kids
Adjustable headband with vented design for airflow 
Soft, low-profile ear cups 
Dynamic Suppression Time 
Clear Voice Tracking 
Automatic shut-off feature 
Low battery warning function 
Stable Bluetooth capability
Includes a carrying case, an AUX cord, and an instruction manual
Cons
Not recommended for larger heads
Quite pricey
Summary
If you like taking your kids to the range or hunting trips, it's important to give them a good-quality HPD, too. For this purpose, we highly recommend the Peltor Sport Tactical 500 Hearing Protection.
This electronic ear protection device features an adjustable and vented headband with soft cushions and low-profile ear cups for comfortable all-day wear. You can wear hats with it, and it's lightweight, so it won't weigh heavily on your kid's little head.
What's unique about these earmuffs is that they use the 3M's SMART noise suppression technology, which adapts to the ambiance to provide appropriate hearing protection, with various features such as Dynamic Suppression Time and Clear Voice Tracking features. 
The Dynamic Suppression Time feature measures the gunshot energy, then adjusts accordingly for the suitable suppression time depending on different firearm calibers. Meanwhile, the Clear Voice Tracking feature detects voices and filters out excess noise, so your kid can have clear communications with you or their teammates if they're going to use this for shooting games like airsoft. 
In addition to that… 
These earmuffs have directional microphones to help your kids be aware of their surroundings. We've tested this device indoors and outdoors, and it works flawlessly in both. Also, our kids being kids, they accidentally dropped theirs many times, but they're still working fine.  
Sometimes, our kids would get bored waiting for us to finish our shooting session, so we're thankful that this device has a Bluetooth connection. You can connect it to any Bluetooth-enabled device and give your kids some entertainment. 
Now… 
Would the sound quality please most audiophiles? Probably not, but it's good enough for listening to some music, audiobooks, or watching YouTube videos.  
Just keep in mind… 
This might not be the best option if your kid's head is on the larger side. Also, considering the price, we wish it came with a hard case, and the batteries were rechargeable. Those are minor gripes only, but we think they're worth mentioning.
Best Lightweight Ear Protection For Shooting
Howard Leight Impact Sport Bolt Digital Electronic Shooting Earmuff
Weight – 1 Pound
Connectivity Technology  – Auxiliary 
Instructions – Yes
NRR – 22 dB
Manufacturer – Howard Leight
The Bottom Line:
The Howard Leight Impact Sport Bolt Digital Electronic Shooting Earmuff is a lightweight, low-profile, and compact ear protection device perfect for shooters who prioritize excellent sound amplification and versatility.
Pros
Very lightweight 
Extremely fast attack time 
Superior sound amplification  
Digital compression circuitry technology
Thick ear cups
4-hour automatic shut-off feature 
Water-resistant
Comes with two AAA batteries, a belt clip, extra ear cup cushions, and a 3.5 mm connection cord
Cons
Doesn't have the highest NRR 
No control for audio or music volume
Summary
Next on our list is another product from Howard Leight, the Howard Leight Impact Sport Bolt Digital Electronic Ear Muffs. If you've enjoyed using their Impact Pro model, this one has even better technology. 
Like the Impact Pro, this also has an easy-to-use control knob, adjustable headband, directional microphones, and a 4-hour automatic shut-off feature. However, the difference is that this one has a low profile, making it great to use with rifles, and it offers a .5 millisecond attack time, much faster than both the Impact Pro and the classic Sport models. 
This model also uses Digital compression circuitry, which compresses 82 dB and above noises and digitally enhances the sounds the microphones pick up to provide a more precise sound processing. The microphones have a foam layer, which helps in windy conditions.
Indeed… 
When we have this on, we can hear every little sound, from twigs and animal noises to range commands and even faint talking voices, while the gunshots and wind noises get reduced— fantastic for both hunting and outdoor range shooting. 
These earmuffs also have thick ear cups and are water-resistant. Ours have been rained on several times when hunting, and they're still in perfect condition!
Moreover… 
The folding design makes these earmuffs easy to store in our range bag. They also come with plenty of accessories: extra ear cup cushions, a very handy belt clip, a 3.5mm connection cord, and two triple-A batteries— another edge it has over the Impact Pro.  
However… 
While this model has better sound amplification, the Impact Pro has a higher NRR. These earmuffs have an NRR of 22 dB— not bad, but if you need a higher level of protection for indoor shooting or very loud environments, then the Impact Pro would be the better option. On the other hand, go for this if you prefer better sound amplification and technology, a lower profile, and more features.
Best High Definition Ear Protection For Shooting
OTTO Engineering NoizeBarrier Micro
Weight – 0.75 Pound
Connectivity Technology  – None
Instructions – Yes
NRR – 28 dB (Foam tips); 23 dB (3-Flange tips)
Manufacturer – OTTO Engineering
The Bottom Line:
The Otto Engineering NoizeBarrier Micro earplugs are equipped with great technology that provides outstanding ear protection and high-definition sound.
Pros
Filters out loud noises 
Accu-Technology provides 5x amplification and high-definition sound 
IP67 water-resistant 
Easy to operate 
Rechargeable hard case with magnets and a battery monitor 
Great battery life
Triple-flange and foam ear tips options 
Comes with a USB charging cable and an instruction manual
Cons
Very expensive
No Bluetooth connection
Summary
Looking to invest in a premium ear protection device? The Otto Engineering NoizeBarrier Micro is one of the best ones on the market today. 
These earplugs come in a durable hard case with a USB charging cable and an instruction manual. Both the device and the case have an IP67 water-resistant rating; we've used them in the winter and rainy days and never had issues. They're actually perfect for wet weather, as you can wear a hat over them. 
They're easy to operate; simply stick them in your ears, then press and hold the button on the side for about two seconds until you hear the "powering on" sound. You can switch between Low and High modes without taking the plugs out by pressing the button once— really convenient, especially when hunting or shooting where every second counts. 
With Accu-Technology built into them, these ear plugs provide 5x sound amplification. We've hunted using both Low and High modes to test them out, and the Low mode alone gives excellent amplification. But the High mode is incredible; you can hear everything around you, even the little movements of your game, and the sounds are high-definition. 
By the way… 
You can choose between foam and triple-flange ear tips for the plugs. Both are very soft and offer different levels of protection: foam tips have an NRR of 28 dB, while the triple-flange ones have 23 dB NRR. The noise filtration is impressive either way, and we still have situational awareness. 
Another cool thing is… 
You can charge the earplugs while they're stored inside the case! There's also a display that shows the battery percentage for easy monitoring. In our experience, the case's battery life lasts for days, even with constant use, and you can charge the plugs up to twenty times before the case runs out of battery. 
Also, there's a magnet inside so your earplugs stay put and won't fall out. This is our first time seeing this kind of design, and we really love the convenience and handiness.  
But if we're going to nitpick… 
We wish this device had a Bluetooth connection and a medium-volume setting. These earplugs are also not cheap, but considering the level of technology used in them, their durability and longevity, we'd say the price is reasonable. 
Best Design Ear Protection For Shooting
GLORYFIRE Ear Protection for Shooting Electronic Hearing Protection
Weight – 0.38 Kilograms
Connectivity Technology  – Auxiliary
Instructions – Yes
NRR – 25 dB
Manufacturer – GLORYFIRE
The Bottom Line:
The Gloryfire Noise Canceling Earmuffs is a fairly affordable option that will give you lots of bang for your buck with its superb noise cancellation, amplification abilities, and easy-to-use design.
Pros
Top-notch noise cancellation  
6x sound amplification 
Crisp sound
Omnidirectional microphones 
Soft PU leather material 
Easy-to-use vertical-design volume switch 
3.5 mm AUX input port with a rubber cover 
Comes with a pair of foam earplugs for additional protection 
Quite affordable 
Cons
• Emits some static sounds when turning up the volume sometimes
• Batteries not included
Summary
The Gloryfire Ear Noise Canceling Earmuffs is another pocket-friendly option for a unit that completely shuts off loud noises. 
Upon getting this, we noticed right away that it looks pretty similar to the Howard Leight Impact Sport Earmuffs, but the ear pads in this are thicker, which we think contributes to the higher NRR. They're also made from PU leather with inner sponge material. 
Another thing we like about the design is the vertical volume switch, which is easy to locate and use even with gloves on. The headband has a good amount of padding, making it comfortable to wear for more than ten hours. 
Additionally… 
The noise reduction ability of these earmuffs is top-notch! Featuring a 0.02-second amplification and noise reduction speed, this device quickly responds to loud noises, instantly muting them once they go up 82 dB and above.  
Meanwhile… 
It also uses omnidirectional microphones to turn up sounds below 500hZ, amplifying them up to 6x. When we use this for camping and hunting, we can hear when deers walk in or even the leaves rustling, and it's also easy to pick out the location of the sounds! During shooting sessions, we can communicate with our fellow shooters without being interrupted by loud gunshots, which is awesome. 
If you need extra ear protection for indoor shooting, this also comes with a pair of earplugs that increases the noise cancellation even more. The catch is it can be a bit harder to have conversations with them on, but we just turn up the volume, and the problem is solved. 
There's a 3.5 mm AUX input port, as well, for music and audio listening. And we're telling you, this device has one of the best sound quality we've experienced as far as HPDs go. It's equipped with high-quality microchips, resulting in crisp sound quality— great for audiophiles.  
Here's the kicker… 
We noticed little static noises when turning the volume up, which eventually went away and aren't a big deal, but we're not fans. We wish they included batteries, too. 
Best Durable Ear Protection For Shooting
MSA 10061272 SoundControl HPE Cap Model Mounted Hearing Protection
Weight – 6.3 Ounces
Connectivity Technology  – None
Instructions – None
NRR – 27 dB
Manufacturer – MSA
The Bottom Line:
Designed for helmet-wearers, the MSA 10061272 SoundControl HPE Cap Mounted Hearing Protection is made to protect hearing from high-decibel sounds, featuring a convenient, easily attachable design to boot.
Pros
Ideal for shooters who wear helmets or other headgear 
High hearing protection level
Sturdy
Can be moved up when not in use, or you need to hear your surrounding 
Great fit 
Soft ear cups
Easily adjustable
Cons
Not ideal if you like to hear your surroundings while shooting
Needs adjusting frequently 
Summary
If you like wearing helmets with your HPD, you'll like the MSA 10061272 SoundControl HPE Cap Mounted Hearing Protection. 
These earmuffs are designed to be attached to helmets and hard hats— great if you wear headgear while shooting or hunting. Another benefit to this design is that it prevents us from accidentally leaving our earmuffs at home or anywhere else, as they're now affixed to our helmets! 
With an NRR of 27 dB, this unit has one of the highest noise protection out of the earmuffs we've tried for this review. This is also made with very high noise-level types of environments in mind, such as construction sites and airports, so you can be sure of its ability to block out excessive noises.  
Truly… 
It has become one of our go-to pairs for indoor shooting, as they totally eliminate any noise. We can have a shooter next to us fire a high-caliber rifle, and we still won't hear anything (though we can feel the impact). We also like the option to move one ear muff up if you want to talk to others or hear what's around you and fold them up on the helmet when not in use. 
As far as durability goes, these are sturdy earmuffs. We've used them outdoors, and they hold up to rough environments very well. The attachment system is also durable and not easily breakable.  
But here's the thing… 
As we've said, these earmuffs do cancel out all the noise, but maybe a little too well. They aren't the kind of earmuffs where you can still hear a little of your surroundings. This can be good or bad, depending on whether you want to have conversations while shooting. But if you really need something to protect your hearing from very noisy environments, these earmuffs got you covered.
Best Technology Ear Protection For Shooting
AXIL GS Extreme 2.0 Shooting Ear Protection Ear Buds
Weight – 4.97 Ounces
Connectivity Technology  – Bluetooth
Instructions – Yes
NRR – 29 dB
Manufacturer – AXIL
The Bottom Line:
The Axil GS Extreme 2.0 Shooting Ear Protection Ear Buds uses innovative technology to give you multiple functions in one device, making it one of the most investment-worthy products on our list.
Pros
High noise reduction rating 
Noise Isolation feature 
6x Hearing enhancement 
Secure fit around ears 
Features convenient control pads 
Long battery life 
5.0 Bluetooth provides great audio quality 
Sleek look 
Includes a USB-C charging cable, eight pairs of ear tips, a wind filter disc, a T-shirt/hat clip, an instruction manual, and a case
Cons
The wires could be a bit longer 
Would've been better with more specific instructions
Summary
And lastly, we have the Axil GS Extreme 2.0 Shooting Ear Protection Ear Buds, another good electronic protection device option for those who prefer in-ear protection. 
This device has an interesting design, for sure. 
Unlike other earbuds, these have ear hooks that wrap around your ears for a secure fit; we never had to worry about them falling off, even when doing intense activities. They also don't get in the way of hats, protective eyewear, or gun stocks, which we always appreciate in HPDs. 
But wait, there's more… 
What makes these earbuds a standout is that you're basically getting shooting electronic earmuffs, noise isolation headphones, and Bluetooth earbuds all in one sleek-looking unit. Talk about good value for your money! 
They provide maximum hearing protection, with an impressive NRR of 29 dB. The Noise Isolation feature compresses any sound above 85 dB while allowing you to hear anything below that— this prevents harmful sounds from entering your ear. The sounds it does pick up get enhanced up to 6x by the digital mic.
We like that the noise suppression and amplification controls are separate from the Bluetooth settings. 
The intuitive control pads are so convenient: the hearing enhancement and protection on/off switch and volume controls are on the left, while the controls for the Bluetooth, audio, and phone calls are on the left. These settings allow you to easily switch between hearing enhancement/protection mode to Bluetooth/audio mode— or use both simultaneously! 
The 5.0 Bluetooth offers studio-quality audio and enables hands-free communication. We also have an easy time connecting it to our cars and electronic devices. 
What's more… 
The battery life is great. On the first day we got this, we used it for about twelve hours, yet the battery didn't run out even without charging! It also comes with useful additional accessories, making this product really worth the cost.
Having said all that… 
The wires in these earbuds could be a bit longer. Also, the instructions are quite lacking; for one thing, it didn't mention that your ears need to be pulled up and the plugs compressed before you put them in the ear canal. Longtime users of earplugs would've known this, but if you're. We wish the instructions were clearer. 
Buyers Guide: How To Choose The Best Shooting Ear Protection
What are the different types of shooting hearing protection?
Passive Hearing Protection
Passive protection devices are the most common type of hearing protection; these devices are what most people think of when you say "ear protection". The job of passive HPDs is to act as a barrier to block out damaging loud noises without the use of any electronic components. Think plain earmuffs and foam earplugs.
Active Hearing Protection
On the other hand, active protection devices make use of sophisticated technology and electronic components, like built-in microphones, to identify ambient noises and amplify or enhance them while canceling out high-frequency noises to prevent them from damaging your hearing and leaving only non-damaging sounds. Electronic noise-canceling headphones and earbuds, usually with Bluetooth capabilities, fall under this type.
Features to look out for
High Noise Reduction Rating
It goes without saying that the purpose of buying an HPD is to protect your hearing, so choose one with sufficient NRR. NRR indicates a device's effectiveness in blocking loud noises— the higher the NRR, the better. The maximum NRR rating a pair of earmuffs can have is 31 dB and 33 dB for earplugs. If you're shooting indoors, you want to go for HPDs with 28 and above NRR.
Comfortability
Most shooters or hunters spend many hours wearing their HPDs, so comfortability is also an important factor. Look for devices with adjustable headbands and well-padded ear cups. If you prefer to use earplugs, make sure they're made from soft, non-abrasive material. Also, consider the climate. For example, if you're shooting in very warm weather, in-ear HPDs might be a better choice as they allow better ventilation for your ears.
Ease of Use
When you're on the range or hunting in the wilderness, you don't want to waste time fumbling with your gear, which includes your HPD. Therefore, pick a device that's easy to use, with features such as easy-to-locate volume switch control and omnidirectional microphones that enable you to easily identify the directions of the sounds you hear.
FAQ: Frequently Asked Questions
Q – What is the best dB for ear protection for shooting?
A – It will depend on whether you're shooting in an outdoor or indoor range. For outdoor shooting or hunting, a minimum of 22 NRR is enough, as loud noises dissipate quickly. However, indoor shooting ranges will contain the noises, amplifying them, so you'll need a higher level of hearing protection when shooting indoors. An NRR of 28 and above is recommended for indoor shooting, but it's best to go higher or double up for maximum protection.
Q – Are earmuffs better than earplugs?
A – Both earmuffs and earplugs can provide excellent hearing protection. However, earplugs, generally, offer a higher level of protection for your ears, so they're your best bet if you're shooting indoors or in a high-noise type environment, such as construction sites, airports, and factories. That said, earmuffs usually have more features, so go with them if you want more controls and settings.
Q – What does NRR 22 dB mean?
A – An NRR of 22 is the minimum level of hearing protection you should aim for when buying an HPD, but it won't be sufficient for indoor shooting or when firing louder firearms.
Conclusion: Best Ear Protection For Shooting
Firing guns on the range should be fun and not cause you to worry about losing your hearing. Thankfully, you can now protect your hearing with whichever type of protection device you think is best for your needs.
In case you still need some help…
Here are our top three recommendations for you:
The Act Fire Hearing Protection For Shooting Gun Range is an all-around device that's reliable, comfortable, and packed with great features. It may not have the highest NRR, but we pick it as our Editor's Choice as it has pretty much everything you'd want in a good HPD.
If you want to save money but still have your hearing well-protected on the field, get our Best Value awardee, the Ear Buddy Premium Soft Foam Ear Plugs. At an affordable price, you're getting multiple pairs— plus, it has the highest NRR out of all the products on our list!
And lastly, our Top Pick, the 3M H10A Peltor Optime 105 Over The Head Earmuff, has comfortability in spades and certainly not lacking in the noise protection department either, boasting an NRR of 30 dB.
We hope we've been helpful to you in choosing the best hearing protection device for you.
See you at the range!