When rolled-up jackets aren't enough anymore, choose from this roster of tried and tested camping pillows to bring the comforts of home anywhere with you!
Sleeping better means playing better the next day. Well-made camping pillows are the key to an invigorating camping trip.
Or, you know…just getting comfortable in a survivalist situation.
There are things that a traditional camping pillow just can't give. That's why we decided to get the best and most innovative camping pillows today, use them, and rate them!
In this ultimate best camping pillows review, we'll be diving deep into:
The best camping pillows for every budget;
The Best inflatable camping pillows;
The best ultralight backpacking pillow;
All their pros and cons;
Tips on buying the best compressible and air pillows;
Lots more!
After our comprehensive list, there's a little guide waiting for you that you can use, especially if you're a first-timer.
So prepare your most comfy sleeping bag…
…and get the best night by the campfire ever!
Best Camping Pillows
Best Versatile Camping Pillow – Editor's Choice Award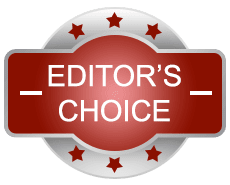 Wise Owl Outfitters Camping Pillow
Type – Compressible
Weight – 11 ounces
Packed Size – 10 ½"x 6"
Material – Polyester and memory foam
Manufacturer – Wise Owl Outfitters

The Bottom Line:
A compressible camping pillow that has a dense memory foam and can be compressed into its own stuff sack for easy transport. It also has a soft and smooth polyester material and suede covering.
Pros
Made from 100% polyester

The material is easy to clean and doesn't absorb odor that much

Versatile: can be used as a camping pillow or a car cushion

Breathable

Comfortable cushioned memory foam

It's covered in micro-suede that's soft to the touch

Can easily be compressed into its sack for travel
Cons
It can be compressed but not too much

It could feel lumpy at times
Summary
If you're just new to camping, this could just be the best camping pillow for you as it's not complicated, it's easy to maintain, and is very easy to pack and lug around, making it this whole review's Editor's Choice camping pillow. 
Right out of the box, this Wise Owl Outfitters pillow came with a lovely handwritten note from the company thanking me for the purchase. Isn't it a nice touch? It made me feel that it'll be easy to reach out to them should any issues arise. 
They also emailed me later on, still thanking me with a few instructions. 
You'd want to remember this. Now, it shocked me at first, but then I got over it quickly. The medium pillow is supposed to expand to 14 x 18 inches, but when I measured, it was just around 12 x 16 inches. 
Then I realized that the listed size may just be the finished size that changed once the pillow was all plumped up. Anyway, it's just a couple of inches, so it wasn't a dealbreaker to me. 
After unpacking the pillow, you need to fluff it up for a couple of minutes before it can be used. 
At first…
…you may notice that it feels a bit lumpy. It's just the pieces of memory foam inside the pillow that is making it feel like that.
So, how about my overnight experience with it?
To be fair and square, I used no other pillows on camp but this one. As expected, my head sank beautifully into the middle of the pillow.
In case you're wondering, it has the right amount of denseness to it, so it's not overly soft and fluffy that it feels like you're sinking into the water. 
And let me tell you that this balance is very important, especially if you want to relax your neck and back muscles while you sleep. 
In addition to that…
…it doesn't have any ergonomic shape to it, but I noticed that it conformed to the shape of my head quite well. Just make sure to buy the right size, or you might have some issues with it. 
At almost five inches thick, some people did find it too high that their chins reportedly jutted onto their chests. 
But in my case, it didn't happen at all. Aside from having the right balance of firmness and fluffiness, it also has the right thickness. 
That being said, it's not very recommendable for long hikes, but it's perfect for a weekend trip or a couple of days of camping. 
Aside from this…
…it's also great that it comes with its own stuff sack. 
This memory foam camping pillow can actually be folded down and compressed into a fairly small bundle that you can pack into its stuff sack. The sack can then be sealed by its drawstring. 
And as for portability…
…it's nice that I was able to attach it to my hiking bag through my carabiner. Thank goodness I didn't buy the large one, though, or else, it would be much heavier to carry. 
And the best thing about it for me? 
Over the months that we've used and exhausted this camping pillow, it didn't show any wear and tear and is still as plump and crisp as new!
Best Budget Camping Pillow – Best Value Award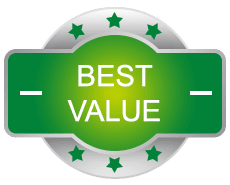 Trekology Ultralight Inflatable Camping Travel Pillow
Type – Inflatable
Weight – 3.9 ounces
Packed Size – 5 x 2 inches
Material – Thermoplastic Polyurethane/TPU
Manufacturer – Trekology
The Bottom Line:
One of the lightest inflatable pillows on the market, this Trekology camping pillow is ultra-light and very easy to set up to boot. It also folds into a very small cylinder for very light traveling.
Pros
Approachable price point

Comfortable ergonomic design that's perfect for most sleeping positions

Compresses into the size of a soda can

Durable, and elastic TPU fabric

Features a detachable latch design

It also has anti-slip rubber dots at its bottom side

Available in many cool colors
Cons
You have to manually inflate it

Not machine-washable

As it is inflatable, you should be careful and avoid using sharp tools near it
Summary
This Trekology ultralight inflatable camp pillow is as light on your bag as it is in your pockets, making it this review's Best Value camping pillow. 
Let me tell you…
…almost half of its now-users started by buying this inflatable because of its price point. Like them, I also thought, "What's there to lose?"
Right. Little did I know, I would be surprised big time by its multitude of innovative features. 
Actually, I've also heard this being compared to a much more expensive brand, and people ended up gushing over how it has basically the same features except for the price!
This ultra-light pillow is made from Thermoplastic Polyurethane or TPU material. It may sound complicated, but it's actually a very good material, especially for camping stuff like pillows. 
Aside from that, it also makes the surface of this lightweight backpacking pillow waterproof. 
Yes, you've read that right. 
It's quite waterproof, so it's just the perfect pillow to bring into your tent in the middle of a rainforest or the like!
By its opening, there's some kind of a button that you'll switch down to deflate and switch up to inflate. 
What's cooler?
You can use it to gradually adjust the air inside the pillow, also adjusting its firmness or softness in the process. 
Yes, you're the master of your pillow.
Moreover…
…it's also not very ideal for side sleepers as it's not as high as the Editor's Choice camping pillow, although I think it would work as well. 
Best Ultralight Camping Pillow – Top Pick Award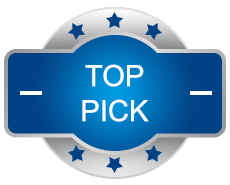 Therm-a-Rest Compressible Travel Pillow for Camping
Type – Compressible
Weight – 7 ounces
Packed Size – 13 x 4 x 4 inches
Material – Polyester and foam
Manufacturer – Cascade Designs
The Bottom Line:
From the makers of the first inflatable sleeping pad, this compressible camp pillow has its own integrated stuff sack and is made from high-quality recycled materials.
Pros
Breathable polyester material

Very lightweight and portable

Compressible and can be packed down for travel

The brushed polyester covering is soft and comfy to the touch

Puncture-proof

It has an integrated stuff sack

Lots of varieties to choose from

Washable and recycled materials
Cons
It takes some time to get fully inflated/fluffed up

A bit bulky

It isn't adjustable
Summary
If you're all for sustainable products, you'll love how green this is! What I mean is its covering and fillings are made from recycled materials. 
And best of all, we've chosen this humble little pillow to be this review's Top Pick, thanks to its perfect score when it comes to comfort. 
But let's start with the things you need to know first. 
Now, here's the thing…
…some users have complained that it was nothing but a limp and useless small pillow. It's a bit understandable (but not if you've read the instructions!) since right out of the box, it was really a bit flat and lifeless. 
Yes, I was ready to fight. 
But then, I read the instructions, and as it turned out, it needs to be exposed to air or washed before using. The pillow will then self-inflate.
Moreover…
…the fillings are chunks of cut foam, and I can actually able to feel them before the pillow fluffed up. Needless to say, they moved and shift around a lot and were uncomfortable to the touch.
But then you're not supposed to use them that way, remember that. 
So to the washer, it went. And after drying it out, it took the pillow overnight to fluff up fully. 
Yes, it was a lot of prepping time, but the result made me feel like it was worth it. The pillow was so plump that you wouldn't think it had cubes of foam for filling!
Just take note…
…you may just want to prepare it in advance and wash it or plump it up the day before a trip so it will be ready by the time you need it. 
Unfortunately…
…unlike the Best Value camp pillow, this doesn't have an air valve to it, so the firmness can't be adjusted. You just have to make sure that it's well-plumped up and dried. 
After using it, all you have to do is roll it up and encase it in its built-in case, that's also the covering of the pillow itself.
Best Natural Support Camping Pillow
Nemo Fillo Pillow – Inflatable Camp Pillow
Type – Inflatable
Weight – 9 ounces
Packed Size – 6 x 4 inches in diameter
Material – Foam, jersey, and/or suede (cover material depends on the color)
Manufacturer – Nemo
The Bottom Line:
Having the best of both worlds, this Nemo camping pillow is a crowd favorite thanks to its air bladder that's covered with foam, so it feels like a natural home pillow instead of a blow-up one.
Pros
A clever mix of air and foam

Its covering is cooling and feels luxurious

Features a 3″ I-beam baffled air cell that accommodates your head well and eliminates the balloon-like feeling most camping pillows have

Packs small

Its stuff sack is integrated into its case so it can't get lost

The air valve is easy to open

Available in vibrant and enlivening colors

Can be inflated in a  matter of seconds

Its cover is removable and machine-washable
Cons
It carries a bit of weight to it compared to other camp pillows

It tends to have a chemical smell right out of the box
Summary
Do you like all the convenience inflatable camping pillows bring but hate the synthetic feel of it? 
Or perhaps, you also like the natural and homey feel of a good old foamed pillow?
I'd say why not have both?
We've actually managed to find a camping pillow that has the best of both worlds, and it's this crowd-favorite Nemo Fillo Pillow!
Nice name, huh? 
Some pillows are more agreeably priced than this baby, but after trying it out, we've concluded that it's one of the most luxurious-feeling of them all. 
First off, it's a fine mix of air and foam. The material of the pillow cover varies by color. 
Some are suede, and some are jerseys. I got the jersey one. 
Its air bladder inside lends the pillow the stability it needs for head and neck support, but at the same time, it's also covered in foam!
Isn't it the epitome of genius? 
The result is impressive stability found in inflatable pillows, but the softness and comfort a foam pillow brings. 
In case you're wondering, it's not memory foam. 
Just to let you know: this isn't a very instant pillow. It took some minutes for me to inflate it, add to that the time spent trying to balance the air inside to achieve just the right level of firmness. But it's well worth it in the end. 
As for its valve, I appreciate that even if it's just a very little part of the product, it's still made to be ergonomic, so it's actually very easy to turn it open or close. 
Nice attention to detail, Nemo. 
Now, after a good night's rest…
…this inflatable pillow packs very small. Although getting it inside its case proved to be another awkward challenge, especially for my camping noob buddy!
Its case is integrated into the pillow cover, which is very convenient as there's no chance of it getting lost in the very depths of your bag.  
What's good about this is you can actually hang it on your tactical bag through its drawstring. 
The packed size is just about the size of a mango or a bit bigger than a russet potato which is perfect for car storage or car camping.
Best Compatible Camping Pillow
Sea to Summit Aeros Premium Inflatable Pillow
Type – Inflatable
Weight – 4 ounces (packed weight)
Packed Size – 3.1 x 4.1 inches
Material – 50D polyester
Manufacturer – Sea to Summit
The Bottom Line:
A durable inflatable camping pillow by one of the best camping gear brands today, this is a perfect companion to a Sea to Summit sleeping mat with its specially-made patches that hold the pillow in place while you sleep.
Pros
Lightweight; perfect for travel

Curved shape to cradle and accommodate your head and neck comfortably

Soft brushed knit exterior

Moisture-resistant

You can adjust its firmness

Goes well with Sea to Summit sleeping bags as it has patches to secure it to the sleeping bag and keep it from sliding or moving

It comes with a handy case or sack
Cons
Tends to move around as not all sleeping mats are compatible with its patches

Inflatable pillows should be handled with care to avoid it getting pricked and causing a leak
Summary
If you're a hardcore backpacker or camper, it's impossible to not have heard the name Sea to Summit. 
So we made sure to scour their lines of camping mats and pillows and found the Aeros Premium camping pillow. 
Let me tell you…
…it barely has any negative reviews on its page and it's not a surprise as it's known for its excellent materials. 
First off, inflating is quick. You'll just have to fill it with air. It took me three big breaths to fill it up nicely and firmly. 
And yes, it's quite firm!
That being said, it takes home the bacon if we'd talk about support. 
Aside from its well-balanced firmness, it's also curved strategically to cradle your head and support your neck while you sleep. 
The hollow of its curve indeed kept my head on the middle of the pillow throughout the night so even if my sleeping pad can't accommodate its patches, the pillow still stayed under my head and didn't slip away.
And the kicker? 
It was totally unexpected as I didn't view inflatable pillows to be strong, but as it turned out, this Aeros pillow can also accommodate people with a heavier build. 
My buddy is actually a weightlifter and is the definition of a muscle man but he was able to have a good night's rest with the Sea to Summit Aeros. 
And the pillow also emerged the next morning still with its shape and firmness intact. 
Aside from this…
…it has a well-designed three-way valve for inflating and deflating the pillow instantly. 
It folds down to the size of an egg so you can definitely squeeze it up in any corners and nooks inside your camping bag. Just be careful not to expose it to sharp objects including the twigs you run to while trekking or camping. One deep prick and it can cause leakage of air on this inflatable.
Best Warm And Cold Side Camping Pillow
Cocoon AIR CORE Pillow Ultralight
Type – Inflatable
Weight – 6.7 ounces
Packed Size – 6.7 x 5.1 inches
Material – 100% polyester and microfiber
Manufacturer – Cocoon
The Bottom Line:
A handy inflatable pillow that gives you the options of a warm side and a cool side to match with your destination or camp's climate.
Pros
The pillow features a cool and warm side for your comfort

It comes with its own pack case

Lightweight so it's also good for backpacking and hiking

Durable

It features a zippered exchangeable air core so even if you don't have air to pump or it's defected, you can still insert cloths or filings inside

Firmness is adjustable

Removable cover with a hidden zipper

Packs very small
Cons
It tends to slide off a sleeping bag easily

The air valve is a bit hard to open

The polyester side is a bit slippery
Summary
Love a good down pillow but find it too hot during the summer? Or perhaps a polyester/nylon inflatable pillow but it's way too cold, especially at night?
What not have both?
If you're working within a budget, you'll be glad to know that you won't have to buy a pillow for the warm weather and another one for the cold because this Cocoon Air Core pillow has both!
Mainly made up of 100% polyester material, this inflatable travel pillow has micro-ripstop nylon on one side to cool your face on very warm summer nights. 
On the other hand…
…the other side is microfiber, which is soft, cozy, and warm on cold nights. 
I happened to try it out on our winter camping in the High Sierras in California and let me tell you: the microfiber may not be much but it was actually able to absorb heat well. 
That makes it one of the best camping pillows for cold weather, too. 
It has an air bladder inside but don't worry, it didn't feel like an annoying balloon at all!
As a matter of fact…
…this is because it's not all air. The air bladder is actually surrounded by soft filling as well. This is to give the feeling of a comfy home down pillow, with the exception that it's much cooler (or warmer) when you need it to be. 
Oh, and the valve.
The valve is cleverly positioned on the low profile, near the bottom of the pillow so you can adjust the firmness or the softness of it according to your comfort all while you're lying on it!
Trying it out, it actually worked and it was quite convenient as I was able to try and gauge the firmness of the pillow against my head accurately because I was actually lying on it. 
It packs down really small, like an apple or a potato so it barely added to our travel load. 
But here's the kicker. 
It does have a cover and it's removable! Not just that, but it also has a zipper that's concealed so that the pillow appears like a streamlined, minimalist beauty.
Best Easy To Inflate Camping Pillow
Sea to Summit Aeros Pillow Regular (13.4 x 9.4)
Type – Inflatable
Weight – 2.8 ounce
Packed Size – 3.3 x 2.8-inches
Material – Polyester
Manufacturer – Sea to Summit
The Bottom Line:
If you're looking for an inflatable camping or travel pillow that takes the least time to inflate, this Sea to Summit pillow is your best bet!
Pros
Easy to inflate

Super lightweight

Its soft brushed knit exterior feels good on the skin

One valve for inflation, deflation, and fine-tuning the firmness and softness of the pillow

Moisture-resistant

Light fabric

It features PillowLock patches that stick to Sea to Summit sleeping mats to keep the pillow from moving

Washable

Packs very small
Cons
It makes a noise at times

It's a bit more air than other inflatables
Summary
If your priority is the ease of use and fast deployment of your camping gear and you don't mind sacrificing other things, then you'd like this Sea to Summit Aeros Premium pillow. 
Let me tell you…
…this is quite a fine pillow but its best merit lies in its ease of use. As a matter of fact, it may just be one of the easiest inflatable pillows that I've tested. 
Usually, I blow my inflatables up at home before a trip. It's because I don't want to risk anything and it's better to see the issues (if there are any) right there before we're out in the wild. 
But this one….
…I was able to inflate it in under a minute. So I opted to have it deflated during the trip. I was confident that I won't have to be anxious and worry about any issues with its inflation because it was very easy. 
It may be an inflatable but it doesn't feel like one. Meaning: it doesn't feel synthetic and plastic-y at all.
So how did it feel?
It's supported by an air bladder after all, so it still has some bounce to it. But good thing, it's also cushioned with polyester filling so the pillow is still as soft as a regular home pillow. 
Oh, actually…
…let me just say that it's quite comparable to my home pillows when it comes to softness. It's mostly soft but then, you can always fine-tune its firmness using the valve. 
It packs small, like the size of your fist so it was able to fit nicely in my backpack. 
And as a bonus, this pillow's surface is also water-resistant. That's why I was all so confident to hang it outside my bag. Rain or shine, all I had to do was wipe the moisture down for a nice dry pillow for the night. 
Just be careful not to expose it to sharp objects or a prick may cause it to leak. 
Best Quality Camping Pillow
Coop Home Goods Adjustable Small Camping Pillow
Type – Compressible pillow
Weight – 1.72 pounds
Packed Size – 10″x 6 inches
Material – Memory foam, 40% bamboo-derived viscose rayon and 60% polyester
Manufacturer – Coop Home Goods
The Bottom Line:
One of the best quality travel and camp pillows on the market, this cozy pillow by Coop Home brings the luxurious comfort of your home with you anywhere you go.
Pros
Ultra-comfy memory foam filling

Very breathable bamboo-derived viscose material

It keeps the sleeper's head cool and dry

Has antimicrobial properties

Includes a stuff sack with strap

Water- and dirt-resistant

You can also adjust the filling according to your liking

It has a nice balance of support and softness

Satisfaction money-back warranty within 100 days

They also offer free loft customization

Made by environment-friendly production
Cons
A bit bulky

A little more weighty than other camp pillows

The zipper tends to be rough
Summary
Wanna hear about that one travel/camping pillow that replaced many homes' regular pillows?
Yes, it's that great. So of course, we wouldn't want to pass up the chance and immediately got this memory foam travel pillow by Coop Home!
So where do we start?
It has shown us lots of interesting features over the weeks we've used it that we've also ended up getting a few more of this and extending its comfort to our bedroom and lounge at home. 
Yes, you've read that right. 
Let's start with the materials because it's also as interesting as the rest of this pillow. 
It's made from 40% viscose-rayon that's derived from bamboo and 60% polyester. 
As far as I know (which I also experienced later on), this combination makes for a very breathable pillow.
That being said, it's quite absorbent. It's a pro or a con depending on how you view it. 
We tend to sweat in our sleep on warmer nights, so needless to say, this pillow will most probably absorb some of them. 
On the other hand, its breathable quality allows it to, well, breathe. So even if you sweat out on it a bit, it won't smell at all. 
And I am now talking from experience. 
Aside from that, there's never a camp night that I felt hot with this baby under my head. 
That's also thanks to its material. Turned out, it can actually wick out moisture and even heat, allowing hot air to escape.
Right out of the box, you might notice that it feels a bit lumpy. I actually felt it too. 
In addition to being lumpy, it also smelled of chemicals. 
I later found out that you just have to wait for one to two days and the smell will dissipate on its own. 
But what I did was I washed it in the machine in the lowest setting and just a bit warm right after I got it out of the box. After that, I also put it in the dryer. 
The result?
Lo and behold! It's perfectly plump (very thick) and it didn't smell anymore! Aside from that, the filling didn't feel lumpy anymore, instead, it felt like the fills have combined themselves to form one large lump of fill that felt more whole and firm. 
To add to that, the fills didn't move around, they just stayed united and whole even after I rolled the pillow up for travel. 
Now, here's the kicker:
Just when you thought you would have to sacrifice adjustability just to have a nice and cozy memory foam pillow, then you'd want to check again. 
Because just like inflatable travel pillows, you can also adjust or fine-tune this baby's firmness or softness!
How so?
Well, it doesn't have an air valve, of course. But it does have a zipper on the pillow itself. Just open the zipper to have access to the fills and now you can remove or add more to achieve the level of softness or firmness that's comfortable for you. 
The pillow came quite firm already and even without the adjustable quality, I was already mighty fine with it. But then, it's still great to be able to adjust it according to the situation and the user!
Later on…
…when I bought a couple more for the whole family, we had quite a blast exchanging fills to customize our own pillows! I love mine a bit firmer so my brother, who loves his pillow more squishy, removed some from his and gave them to me. 
But if you don't have anyone to share the fills with, Coop Home also offers refill filling for this pillow. 
Now, if you're a side sleeper…
…this is one of the best camping cushions to have. Aside from its amazing adjustability, it also came already soft for comfort but with the right amount of firmness so your head won't get swallowed by the pillow. 
As for packing, it's also quite portable. All you have to do is roll it up and slip it inside the stuff pack that comes with it. 
The thing is…
…this pillow is so thick and plush that I (and lots of other users, apparently) had a hard time packing it in. 
You'd have to have great force and strong hands to be able to slip it inside the pack. 
Different users have different techniques. What I did was I knelt on it while rolling it, just to flatten it down a little bit. But then, I had to do the rolling and packing real quick as if I was holding a hot baked potato, or else, it will just go back to its normal plumpness. 
Moreover, I also felt that while the pillow is of a near-perfect quality, the stuff pack is another story altogether. It felt a bit thin and small. Perhaps that also contributed to the difficulty we had in packing the pillow in. 
Nonetheless…
…after all the struggles, the pillow did pack quite small and compact. 
This company is also slowly but surely gaining a reputation for having one of the best customer service ever. I've heard stories of how they replaced cases even after about 5 years of usage…or sending free fills. 
Oh and they also gave some little instructions on how to use it depending on what kind of sleeper I am!
There's the typical average manual and there's one that's clearly made thoughtfully and with the user's best interest in mind. 
I'm glad to inform you that in this case, it's definitely the latter.
Best Durable Camping Pillow
Hikenture Camping Pillow with Removable Cover
Type – Inflatable
Weight – 5.6 ounces
Packed Size – 5 x 3 inches
Material – Cotton, polyester, and TPU
Manufacturer – Hikenture
The Bottom Line:
A double-layered camping pillow that's very durable thanks to its excellent combination of different materials that will let you sleep in noiseless comfort and peace anywhere you may travel.
Pros
Designed to be leak-proof

It has a separate bladder with a thick material

The cover is made from skin-friendly materials such as cotton

Noiseless

Removable and washable cover

Durable

Packs very small

You can choose from five different colors

100% satisfaction guarantee
Cons
The inner polyester layer is a bit thin

A little heavier than other inflatable travel pillows
Summary
We're now on the last of the camping pillows on this list, but it's definitely not the least especially when it comes to durability and overall quality. 
Without further ado, I'd like to go into the details of one of the features that got me with this pillow and this is the separate bladder!
First off, the exterior of this little guy is covered in cotton. Now, cotton isn't the material that you'll always come across when you're shopping for camping pillows. It's always the tougher materials such as nylon, polyester, or TPU. Cotton is usually deemed as too gentle a fabric for travel gear and accessories. 
And this is an inflatable pillow. So…just how?
Well, the answer is in its cleverly designed air bladder. I didn't have to worry about it being punctured and leaking air because, after the exterior, it also has another layer which is the bladder. 
The air bladder is then made from TPU. And it's just not the simple TPU material. It's an improved and thickened one.
As if the double layers weren't enough. 
So worst-case scenario: you accidentally punctured your Hikenture inflatable. If it was another travel pillow, the next thing would most probably be an air leak and a flattened pillow. 
But it was never the case on my three camping trips using this baby. 
And to add to that…
…aside from its good combination of materials, it's also shaped really well. It's curved not only on the surface but on its top and bottom so it even felt good on my shoulders, and not just on my head and neck. 
Because of this, it's also considered a good lumbar pillow to keep back pains at bay, especially if you're sitting for a longer period of time. 
Now, in case you're wondering….yes, it's also great for both side and back sleepers!
At 4.7 inches when inflated, it's thick enough to keep you comfortable whether you're on your back or lying on your side, without hurting your ears.
It packs really small. At five inches, it's just the size of a soda can (or even smaller). Another great thing is the bag also fits very well with its rolled size, unlike others which were too small or too big.
And it doesn't end there. 
It also comes with a carabiner so you can attach it to your tactical bag for hands-free carrying!
Best King Size Camping Pillow
Nemo Fillo King Pillow
Type – Inflatable
Weight – 14 ounces
Packed Size – 12.5 x 4.5 inches
Material – Foam
Manufacturer – Nemo
The Bottom Line:
A large camping and travel pillow that's made for people with large heads and broad shoulders. It's also firm and soft, which made it a favorite among side sleepers.
Pros
A big camping and travel pillow that's designed 

At six inches thick, it has great support for side sleepers

Luxurious cover that gives a cooling effect to the sleeper

Uses a thick air cell surrounded with foam that eliminates the feeling of a camp pillow

Its stuff sack is integrated

The cover is removable and machine washable 

Uses upcycled foam fill so it helps with reducing waste

Ergonomic valve
Cons
A bit heavier than most camp pillows

Quite challenging to inflate and deflate
Summary
Losing hope in finding the best camping pillow for a big head or broad shoulders? I did too. Until I found this big but compact camping and travel pillow from Nemo. 
At 17 inches long and 14 inches wide, it's certainly bigger than most camping pillows. Of course, if you really want one that's small and barely consumes space in your bag, then this is not it. 
Nevertheless…
…I still considered it an ideal camp pillow thanks to its portability and convenient design.
Right out of the box, it's very well packaged and it's already clear how big it is. It's still not as big as my bedroom pillow but it's big enough to hug while sleeping in a tent. That's something I'm never able to do with my other camping pillows. 
After taking it out of its packaging, it immediately smelled of chemicals. The smell was quite strong but at this point, I already knew what to do. 
But then, the smell already dissipated even before I had the chance to wash or clean the pillow. 
In case you didn't know…
…it's an inflatable pillow. Yes, it is! Although, it really does look like a plushy foam throw pillow at first glance. 
That being said, I had to blow it up before being able to test its powers. 
It took me five breaths, which was quite a challenge, especially with the fact that its valve is not a three-way valve such as the ones on this list. 
The result? 
Well, I only had to drown quite a few times in my own air because if you're not careful, you could lose air while you're still blowing the pillow up. It was annoying but funny nonetheless.
I had to be quick. And the mission was finally accomplished after four minutes. 
You can also use a small pump for inflating it. 
Inside, it has an air cell that acts like the pillow's foundation, giving it the firmness it needs so as not to sink your head in utter squishiness.  
On the other hand…
…this air cell is surrounded by foam so it didn't feel like a balloon-y inflatable camp cushion. Thank goodness for that. 
The result is a very homey feeling with its firmness and softness. But to tell you the truth, it's more firm than soft. 
You can always adjust this through the valve. But again, you'd do well to be careful in releasing (or adding in) air before all the air escapes and leave with a half-deflated pillow. 
Also, did you know?
This pillow is designed for people with big heads or broad shoulders!
This pillow's size and shape can actually accommodate both your head and even shoulders so you can lie on your back and wake up without a backache the next morning. 
At around six to seven inches thick, your head would certainly be above the ground (or bed) and your ears won't hurt. 
After using it, just deflate the pillow by releasing the air. Just like inflating the pillow, it was also a tad bit challenging to deflate it. I even had to roll it tightly to release all the air and pack it small. 
As for its case, it's integrated with the pillow's cover. It's a convenient design as I didn't have to worry about misplacing or losing the case anymore. 
Although…
…even when it's deflated and packed, it's still a bit bulky. It's actually one fat pack. It also has some weight to it. But honestly, I wouldn't complain, what with all the comfort this plushy big boy gave. 
It also has a compression strap around the pack which also makes it handier. 
Buyers Guide: How To Choose The Best Camping Pillows…
Things to consider in buying compressible and inflatable pillows
Material
The usual materials used in camping and travel pillows are nylon and polyester. They might not sound like the best ingredients for the most comfortable pillow, but they're durable and reliable especially if you'll be using your compressible pillows in rough environments.
Now, you can also get pillows that are made from cotton, though they are quite rare. Good thing, we found one in the Hikenture travel pillow.
Cotton is breathable but polyesters can be breathable as well. They're also very cooling on the head.
Fill Material
The best fill material is memory foam, especially with compressible or hybrid pillows. Down filling is also very good, especially if you're going for ultimate comfort and luxury.
Adjustability
This quality is especially important if you're using an inflatable travel pillow. Inflatables have the tendency to feel synthetic, what with its balloon-like feeling that certainly isn't very pleasant especially if you're trying to achieve a comfortable sleep in the middle of the wild.
That's why you have to look for an inflatable travel or camping pillow with a valve that will allow you to adjust the air inside so you can customize its firmness or softness.
FAQ: Frequently Asked Questions 
Q What are the different types of camp pillows?.
A – The most common types of camping pillows are compressible and inflatable types. Compressible pillows are usually foam pillows that you can easily roll up into a smaller size. Meanwhile, inflatables are blown with air inside them. To pack them for travel, you just have to deflate them.
Q – How do I choose a backpacking pillow?
A – Just like what our Buyer's Guide above mentioned, the primary qualities that you'd want to look out for in your backpacking pillows are packability, water resistance, material, fill material, and its curves and contours among many other things.
Q – How should I wash my pillow?
A – The first thing you have to look for is the instruction that comes with your pillow because every backpacking pillow is different. But commonly, most of them come with a removable cover. Just double-check if it's washable by machine. And if it is, the lowest setting in lukewarm water usually works best.
Round-Up
Our Analysis, Comparisons & Test Results
Value for Money
Expensive doesn't always mean durable and affordable doesn't always mean cheap quality. We've found lots of reasonably priced pillows with excellent quality during our research and tests. And that's what you call the best value for money.
Ease of Use
Camping and surviving is all about quick deployment and set up of tools and gear. That's why we've also put this quality on top of our priorities. A good camping pillow should be prepared in more or less than two minutes.
Comfort
What's a sleeping pillow without comfort? The idea is to bring the comfort of your own bedroom to your sleeping mat inside your tent in the middle of the jungle or mountain.
Support
Softness is what we always look for in a pillow. But support is very important too. A pillow with good support has a firmness that's just right. It lifts your head up from the ground with stability without losing the comfort that you need.
Durability
Unlike your home pillows, a pillow for camping should be tough and durable. Remember, it will go through twigs, branches, rocks, and all sorts of roughness with you.
Conclusion: Best Camping Pillows  
In planning for a camping trip- or even emergency preparedness- pillows always end up as the afterthought.
Unbeknownst to some campers…
…the state of your sleeping area could determine how well you'll enjoy your outing. Back Pains from a poor sleeping mat or camping pillow certainly wouldn't help you enjoy even if you have the best view in front of you.
Now, if you're looking for the very cream of the crop without the limits of a budget, we'd say the Editor's Choice Wise Owl Outfitters camping pillow is your best bet. We're still in awe at its luxurious memory foam that doesn't sacrifice portability and packability.
But if you're working within a budget, as previously mentioned, affordable doesn't always mean cheap quality.
As a matter of fact, we've found some great value for money in most of the pillows we've reviewed and it's led by the Best Value Trekology Ultralight Inflatable Camping Pillow.
Whatever you do…
…don't forget to always consider your personal preferences and needs too. Some people go for more softness and some prefer a more firm pillow.
That's why we've made this list as diverse as possible because we knew that like our squad, yours have very diverse needs as well.
Sweet dreams!