Don't miss out on the best portable grills that would bring convenience and warm meals to your camp!
A hot meal at camp isn't impossible, especially with the best portable grill for camping! And we found the top ten best of them for you to choose from…
In this article… We're going to give you:
The ten best portable grills to bring and use at camp;
Which of them excelled in value for money, ease of use, portability, heat retention, and cooking area;
Details of their specs, features, pros, and cons;
Some tips about choosing the best grill for your camping needs; and
Lots more!
Some campers like cooking on charcoal. Some of them want the convenience of gas. How about you? Let's scroll down to know which one will fit your tastes.
Get the coals ready!
We're lighting them up…
INTRODUCTION
After hiking and exploring the wonders of nature, don't you want to go back to a hot and delicious meal served at your campsite? We certainly do!
That's why…
We bought the camping grills that we could find on the market. There are different types, shapes, and sizes. And we found the top ten that worked best for us.
As soon as we got them, we inspected their overall build straight from the box. And then, we tried them out, at first in our backyards.
Of course…
The real test was when we took them out camping. For every trip, we brought two to three of those grills.
The weather wasn't always forgiving while we were out in the mountains or by the riverside. And that allowed us to judge the grills better.
So we set them up, cooked our meals, cleaned them, and took them back to our welcoming homes.
As for the best ones…
… we kept using them repeatedly, trying to see if they'd get exhausted at some point.
And after all the hard and expensive work, finally, we have a verdict! You must go over every detail in each item's summary to know if it's the grill you've been looking for.
And once you find the one, it will level up your next adventure! So let's get cooking…
Best Camping Grills
Best Easy To Pack And Store Camping Grill – Editor's Choice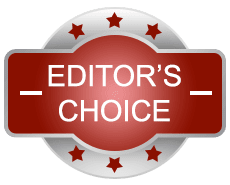 Weber Go-Anywhere Charcoal Grill
Wind Resistance/Heat Retention
100
Grill Material – Porcelain-coated cast iron
Dimensions – 11.5 x 19.5 x 15 inches
Weight – 13.45 lbs
Grill Type – Charcoal grill
Manufacturer – Weber
The Bottom Line:
As the name suggests, you can "Go-Anywhere" with the easiest to pack, set up, and use grill from Weber!
Pros
Affordable

Includes a grill grate and charcoal grate

Compact, and lightweight

Easy set up

Great heat retention

Durable overall build
Cons
Some might find the cooking area too small

The charcoal pit is too shallow
Summary
The Weber Go-Anywhere grill is made for portability. It's designed like a suitcase with a convenient handle. And when you're going to use it, simply extend the plated steel legs, unlock the lid, and reveal the 11.5 x 19.5-inch cooking space!
That's big enough to feed yourself and one or two of your camping buddies.
That's not even the best part…
There were strong winds while we were camping, and the cool night air could've given us problems. But the porcelain-coated cast iron material effectively retained heat and kept our food cooking steadily.
And it's durable too! The coating didn't peel off after several uses. We had no problems scratching off the soot even after cooking for days.
Also…
The stainless steel grates are long-lasting. They blackened in some areas, but they're still usable.
And we loved the charcoal grate – the one you put at the base where you must place the charcoal. The ashes pool under it, which makes it easier to clean. But if you don't like the coals to be that close to your food, you can ditch the grate altogether.
We assure you – the porcelain-enameled base can take it!
Overall…
We found that Weber Go-Anywhere has what it takes to be the best portable charcoal grill. It's our Editor's Choice, after all!
If you're camping with the whole clan. But it exceeded our expectations from charcoal grills of compact sizes and weights. Especially for such an affordable price!
Best Budget Camping Grill – Best Value Award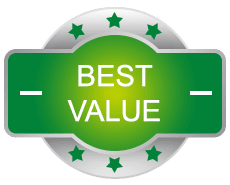 Cuisinart CCG190RB Inch Portable BBQ Charcoal Grill
Wind Resistance/Heat Retention
90
Grill Material – Alloy steel
Dimensions – 14.6 x 5.5 x 14.6 inches
Weight – 4.2 lbs
Grill Type – Charcoal
Manufacturer – The Fulham Group
The Bottom Line:
Spend more on food by spending less on the grill – but still have the quality that you deserve with Cuisinart portable charcoal grill!
Pros
Super affordable

Includes a grill grate and ash catcher

Good heat retention system

Compact and lightweight

Easy and safe transport

Easy to set up, use and clean
Cons
Slight durability issues

The cooking surface might be too small
Summary
Cuisinart has enough cooking space for a small group of campers. Others might find it too small and shallow, but we still think it's one of the best portable grills.
Why is that?
It has so many features that we didn't expect from one of the most affordable camp grills you can find on the market. That's why it's our Best Value portable grill!
Cuisinart employs a dual venting system which allows just the right airflow to keep the heat in. When done cooking, it's safe to cover it with the lid and keep the coals burning by opening the dual vents.
This way, you can save some on the coals while still having a great cooking experience.
Another thing…
Its firebox is enamel-coated and paired with an ash catcher! The metal grate for the charcoal might make the firebox even more shallow than it already is, but this design makes the grill easier to clean.
The chrome-plated cooking grate won't give you any problems as well. We easily scratched soot out of it after several cooking sessions. The same goes with the lid and firebox.
Lastly…
The material of the lid and the other parts don't look as durable as the others. They're actually thinner and feel flimsy. But the grill is still intact as of now, even after several uses and camping adventures.
If you're careful enough to store it clean, dry, and with the locks in place while at transport, you'll prevent any damage to the grill. So, overall, Cuisinart is more than worth the money!
Best Built-in Thermometer Camping Grill – Top Pick Award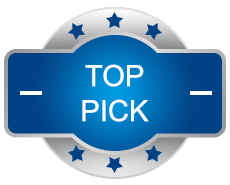 Weber Q1200 Liquid Propane Grill
Wind Resistance/Heat Retention
80
Grill Material – Aluminum; Porcelain-enameled cast iron
Dimensions – 20.5 x 40.9 x 24.6 inches
Weight – 30 lbs 
Grill Type – Propane
Manufacturer – Weber
The Bottom Line:
Have a next-level camp cooking experience with Weber Q1200's real-time temperature check!
Pros
Compact size

Durable overall build

Includes cast iron grate and side tables

Wide cooking surface

The electric ignition and burner valve are easy to control

Includes a built-in lid thermometer

Easy to use and clean
Cons
Heavyweight

Expensive

Struggles to keep the heat at high-altitude areas
Summary
Now, let me introduce you to our Top Pick award winner – Weber Q1200! It's a bit expensive and too heavy for its size, but it's still worth the price and effort to bring to camp.
That's because of its special features…
Its ignition is battery-operated, so this grill will spark up to life with just one turn. We can't count how much we've wasted on burnt food and gas before – just because we couldn't control the heat of our grill. But not with Weber Q1200's easy-adjust burner valve! 
The heat also evens out over the cooking space as easily as you can turn its knob. 
However, you must know…
When we went on a hike and decided to spend some time on higher terrain than our campsite, we took our cooking grates and other gear. And the Weber Q1200 grill took more time to heat up than usual. 
At first, we thought it was the gas. But when we went back down on the same day, it lit up and cooked pretty well in the low-altitude areas. So, it has great heat retention if you just stay on the lower parts.
By the way…
How do you think we were able to keep track of the temperature?
Well, the Weber Q1200 has a built-in thermometer on its lid! It flashes the grill temperature in real-time so you can manage it better.
That single feature gave us a great cooking experience at camp!
Add to that…
Weber Q1200 has a 189-square-inch space for cooking! That's wide enough for three to five people to grill to their hearts' content.
And when the meat is cooked, but you want to keep it warm, no worries… You can simply extend the grill on both sides to reveal its sturdy side tables. We found it very convenient, especially because they're durable enough to hold a few pounds of food.
And when the party's over…
You can still relax because cleaning up isn't that hard with Weber Q1200. Grease and burnt food don't stick to cast iron as much as it does to any other material. Plus, cast iron is more durable too.
So, overall, it's worth every buck you spend on it!
Best Lightweight Camping Grill – Cuisinart CGG-180T Petit
Gourmet Portable Tabletop Propane Gas Grill
Wind Resistance/Heat Retention
90
Grill Material – Alloy steel
Dimensions – 12.2 x 18 x 12 inches
Weight – 13.5 lbs
Grill Type – Propane
Manufacturer – Cuisinart
The Bottom Line:
Less than 14 pounds for a 145-square-inch cooking space? You can't pass this up!
Pros
Affordable

Ample space for cooking

Compact and lightweight

Good heat retention

Secure locking mechanism

Electric ignition

Great for transport
Cons
The lid and case heat too much

Some durability issues

Only up to 5500 BTU grilling power
Summary
The Cuisinart Propane Gas Grill isn't the lightest of all the gas grills – or any other type – that we've tried. But it's surprisingly light for its size!
In other words…
Other portable grills with 145-square-inch cooking surfaces are usually heavier than this Cuisinart's 13.5 lbs. Couple that with its suitcase-like portable design – this grill is so easy to carry to and from the camp!
We took this out several times on different camping trips. And it never busted open by itself because its lock is so secure. We can't say the same thing about other grills we've had.
And if you're wondering…
Cuisinart's 145-square-inch cooking surface is ample enough for a small camp. Maybe for one family or a group of friends.
But if you're going to be out with the whole clan, this might not be your best choice. Especially because it takes more than 15 minutes to get a steady temperature for cooking. Its grilling power is only up to 5500 BTU, whereas others can go thrice as high or more.
Also…
Once the temperature rises, it heats the whole grill – grate, lid, frame, and handle! You better be twice as careful, especially if you're camping with kids. And after using our Cuisinart grill several times, we found that the heat warped the case in some parts. 
But it's a great advantage when it comes to cooking. This grill is designed to retain heat and keep your food cooking steadily.
Add to that…
It has a battery-operated ignition which works well for a long time. We didn't have to turn the knob many times – once was enough, and the cooking started. And after use, cleaning wasn't that hard.
Sure, there were scratches and damages here and there. But for its price, the Cuisinart propane gas grill is a great buy!
Best Camping Grill With Built-in Table & Wheels
Coleman RoadTrip 285 Portable Stand-Up Propane Grill
Ease of Use
30.25 x 19.19 x 16.13 inches
Wind Resistance/Heat Retention
46.67 lbs
Grill Material – Blend
Dimensions – 30.25 x 19.19 x 16.13 inches
Weight – 46.67 lbs
Grill Type – Propane
Manufacturer – Coleman
The Bottom Line:
With Coleman Roadtrip 285, you won't only get a portable grill – you get a wheeled table too, and more!
Pros
Up to 20000 BTU grilling power

Wide cooking area

Three burners, push-button ignition, and integrated thermometer

Includes a water tray and table with scissor legs and wheels

Easy to start up and cook

Durable overall build

Good heat retention
Cons
Expensive

Large and heavy

Hard to clean
Summary
When it comes to an expensive camp stove or grill, we set the bar high up. Nobody wants to waste their money, right? So we had high expectations from the Coleman Roadtrip 285.
And we weren't disappointed!
First, let's talk about its unique features.
It has a water tray which is very useful in evening out the heat distribution all over the grill. But it's too shallow, and we found it hard to take out without spilling the murky, greasy water all over the place!
That's why we took a point off the Ease of Use metric. But when it comes to lighting the grill up and cooking, it's all a walk in the park!
Have we mentioned it?
You can fire up this grill with a push of a button! And there are three burners that you can use one or two at a time. Or, if you're cooking for a crowd, you can fire them up altogether since the space for cooking is wide enough – 285-square-inch, to be exact!
And you won't have to worry about the heat. Coleman Roadtrip 285 has a 20000-BTU grill power, one of the highest. If that intimidates you, simply turn the thermometer on so you can monitor the temperature better.
And we're not done…
This Coleman grill comes with a wheeled table! That explains the heavy package…
We don't recommend wheeling the grill from your home to the mountains. But it was very convenient for us to move the cookware around the campsite looking for the perfect spot.
These features made camp cooking as convenient as cooking in our kitchen at home!
Best Portable Folding Camping Grill
Coleman Fold N Go Propane Grill
Wind Resistance/Heat Retention
i90
Grill Material – Alloy steel
Dimensions – 14 x 4.5 x 16 inches
Weight – 10.25 lbs
Grill Type – Propane
Manufacturer – Coleman
The Bottom Line:
Camping out alone? Coleman Fold N Go can be your small and light companion!
Pros
Affordable

Compact and lightweight

Even heat distribution

It can cook with the lid closed

Easy to ignite, cook, and clean
Cons
Small grilling surface

Only up to 6000 BTU grilling power

Less durable compared to others

Flimsy locking mechanism
Summary
There are times when you just want to go on adventures on your own. Or with at least one friend. 
My buddy and I do that all the time. And we found the best portable grill to bring in such occasions! It's small, with 105 square inches of cooking space – just enough for one or two. And it's only 10.25 lbs.
But aside from being compact…
The Coleman Fold N Go is super easy to use! Like most portable grills in this list, it's already assembled. So you just need to unfold it, attach the propane tank, turn it on, then cook!
It took more than 15 minutes before we were satisfied with its temperature, which was longer than we liked. Then we realized it only has a 6000-BTU grilling power. But the heat spreads evenly throughout the grate, so we had a steady cooking experience.
And what's best about it…
… is how you can conserve the heat by closing the lid! It's completely safe to do that. We'd know because we tried it after reading lots of reviews encouraging us to do so. And it cooked our burgers and other meals quicker.
This might not be the perfect grill for you if you're after durability. It's made with lighter materials compared to others. And some say that the lid doesn't always lock in place, although we haven't had that problem with our Coleman.
But all-in-all… Coleman Fold N Go is a great budget portable camping grill!
Best Patented Design Camping Grill
Bitty Big Q 316 Stainless Steel Camping Grill
Wind Resistance/Heat Retention
60
Grill Material – Stainless steel
Dimensions – 6.7 x 3.46 x 3.43 inches
Weight – 1.7 lbs
Grill Type – Grate only
Manufacturer – Yehs Innovation, Inc.
The Bottom Line:
Simplicity is quality. If you agree with that, then the versatile Bitty Bit grill grate is the one you're looking for!
Pros
Affordable

Large grilling surface when fully open

Adjustable height and cooking space

Compact and lightweight

Easy to use and clean
Cons
Includes only one grate

Flimsy screws

Easily blackens and rusts
Summary
This product doesn't have a firepit or burners. It's just a grate and nothing else.
But don't underestimate it!
The Bitty Big grate is simple, traditional, and perfect for the good old camp cooking method – using kindling!
You can fold it into a 6.7 x 3.46 x 3.43-inch, 1.7-pound stainless steel box. It's easy to carry, which is great for backpacking. But you can extend it up to a maximum of 16 x 10-inch grilling space!
Not only that…
It has adjustable legs that you can fold or extend to your desired height. So, even if you can't control the flame, you have a say on how close the food is to the kindling.
We've tried some modern, high-end portable grills. But Bitty Big reminded us of the advantages of complication-free camp cooking.
Just be warned…
Bitty Big's screws might come loose after several uses. And if you don't clean it carefully and make sure it's dry when you store it, it will start rusting.
By the way, we recommend that you clean the soot off immediately. We neglected it for the whole duration of our trip and ended up with a blackened grate.
Still…
For this price point – even for just a traditional grill and no other features!
Best Cast Iron Grates Camping Grill
Camp Chef Deluxe Barbecue Grill Box
Wind Resistance/Heat Retention
90
Grill Material – Seasoned cast iron
Dimensions – 10.25 x 17.5 x 17 inches
Weight – 19 lbs
Grill Type – Infrared
Manufacturer – Camp Chef
The Bottom Line:
Camp Chef's cast iron grill will survive more camping adventures than you can count!
Pros
Even heat distribution

Great heat retention

Heat vaporizes grease

Easy to use and clean

Compact size

Includes temperature gauge
Cons
Relatively expensive

Heavyweight

Small space for cooking

The lid and cover heat up too much
Summary
If you've been reading about cookware, you've probably heard of cast iron. It's a durable material but not the most resistant to rust. But when coated or seasoned, it's super easy to clean.
And when it comes to those criteria, Camp Chef understood the assignment!
In other words…
It's just a small thing, with enough space to cook for two to three people at a time. But even then, it's such a heavy tabletop gas grill. 
But we figured it's a small price to pay for durability. Camp Chef has been our companion for many, many camping trips. And it's still up and running to this day! So we didn't mind the extra bucks we paid for it.
And more importantly…
It's not your usual gas range. Camp Chef Deluxe has heat diffusers that turn flames into infrared heat, providing a safer cooking experience. And this mechanism retains more heat than the usual grill.
The only downside is that the temperature distributes to the whole grill – even the lid and handles. So better be careful.
But we didn't think much of that. Because in just about six minutes, we were able to enjoy medium-rare steaks cooked on this Camp Chef Deluxe!
On top of that…
Seasoned cast iron is easy to clean. And even more so with Camp Chef Deluxe because its infrared heat reduces grease to vapor as it drops to the case.
It doesn't just ease up the cleaning process. But it also adds to the flavor of your meals!
Best Highest Quality Camping Grill
Coleman Roadtrip X-Cursion Propane Grill
Wind Resistance/Heat Retention
80
Grill Material – Aluminum; cast iron
Dimensions – 12 x 12 x 12 inches
Weight – 43.2 lbs
Grill Type – Propane
Manufacturer – Coleman
The Bottom Line:
Did you say versatility? Coleman Roadtrip X-Cursion hears you – and gives you stove top choices for more cooking options!
Pros
Large cooking space

Includes collapsible scissor legs with wheels

Includes a tabletop

Easy to use

Interchangeable stovetop

Good heat retention
Cons
Expensive

Big and heavy

Hard to clean

Less durable than others
Summary
Portable camping grills with lots of special features are bound to be heavy. So we didn't mind that Coleman Roadtrip X-Cursion weighs 43.2 lbs!
Here's what we're talking about…
With this portable package, you don't only get a grill – you'll also have a wheeled tabletop! Its scissor legs are easy to extend, manage, and close. When we had to move our campsite to flatter but rougher terrain, the wheels didn't disappoint us!
And the table is sturdy enough. We didn't even notice that cooked meat was piling up on the plate because the table held up fine.
That's not even the best part…
The Coleman Roadtrip X-Cursion is more of a camp stove because grilling is only one of the options. You can flip the 285-square-inch stovetop to reveal the griddle. 
We're telling you – pancakes at camp are on a whole new level!
Not to mention…
Cooking is as easy as pie with Coleman Roadtrip X-Cursion. Once you're settled, you only need to push a button and ignite the burners. The valves are easy to control, so you can cook at your desired temperature.
But you have to start cleaning after your meal immediately. Even though it's cast iron, we think it lacks coating because grease and soot clung to the grate's surfaces after our third or fourth use.
Also…
We hoped it could've been more durable, considering its price. There are cast iron and aluminum camp stoves that are cheaper but are just as sturdy. But the burners are still burning, so that's a good sign.
We're surely going to enjoy this stove for many camping trips in the future. So, overall, Coleman Roadtrip X-Cursion is still worth the money!
Best Camping Grill With One Touch Ignition
Weber Q1000 Liquid Propane Grill, Chrome
Wind Resistance/Heat Retention
90
Grill Material – Aluminum
Dimensions – 16.5 x 27 x 14.5 inches
Weight – 27.5 lbs
Grill Type – Liquid Propane or LPG
Manufacturer – Weber
The Bottom Line:
No more sweat because with a single touch, Weber Q1000 will start cooking your meals for you!
Pros
Large grilling space

Easy to light, cook, and clean

Durable overall build

Even heat distribution

Good heat retention
Cons
Relatively expensive

Big and heavy

The regulator stops working after a few uses

The plastic parts may melt when heated too much
Summary
A 189-square-inch space for grilling is good enough for a small camp. But 27.5 pounds of weight isn't as compact as we hoped.
Still, the Weber Q1000 grill has its perks…
Its grilling power can go up to 8500 BTU, which wasn't the highest we've seen but good enough. But the best thing about it was the instant ignition. 
Unlike other push-button ignition grills, Weber Q1000 lives up to its promises. With others, there were times when the burner sparked up, but it would take a few more minutes before the flames grew. That didn't happen with our Weber Q1000.
However…
After just one camping trip, we had to replace the regulator. It was a bummer because the grill was already expensive. We didn't want to spend even more. Yet, what could we do when it was already hard to control?
On our last day with the original regulator, we couldn't turn the heat down, so the whole grill was burning hot. So much so that the plastic parts of the case warped!
Good thing…
We found regulators that are compatible with the Weber Q1000. Once replaced, it was as good as new – except for the melted parts.
Even now, we're still enjoying this grill's company!
Why Trust Us?
We can't tell you how much cooking we've done at camp! We went from gathering stoves, putting up stakes, and splitting kindling to using portable charcoal and gas grills.
And we can say that the convenience they bring allowed us to make more delicious food at camp.
That's why…
… we just had to have the best grill! So we went shopping for those grills, inspected them, tested them, then noted our observations.
Sometimes, we used the grills in our backyards for the initial testing. But rest assured, the details we wrote in this article are based on our experiences during several camping trips.
And now…
You have a basis for your purchase! Hopefully, this helps…
Buyers Guide: How To Choose The Best Camping Grills…
What are the different types of Camping Grills?
Charcoal is a grill with a fire pit that uses charcoal as a heat source.
Gas – a grill that uses propane, butane, LPG, or other safe gas.
Features to look out for:
Fold-in side tables level up the convenience that the grill offers.
An infrared burner is more convenient and has excellent heat retention.
Multiple heat zones control the temperature better and save up gas.
A built-in thermometer does wonders to the grill's cooking performance.
Camping grills and specifications explained:
Camping grills are portable cookware used for roasting food. It's fueled either by charcoal or gas.
Grill material – this gives you a clue about the grill's durability, compactness, and overall design.
Dimensions – this is a big factor of portability and area for cooking.
Weight – this is also a factor of portability.
Grill type – you can choose whether charcoal or gas-fueled grill works for you.
These are things to consider:
Infrared burners consume more gas and are less safe than charcoal grilling or the usual flame burners.
Stainless steel is more rust-resistant, but it's more prone to damage and soot.
Cast iron grates are durable but heavier and more prone to rust. They also need a non-stick coating.
Aluminum is both durable and rust-resistant. But it's usually more expensive and prone to soot.
Cooking on charcoal adds flavor to the meat.
FAQ: Frequently Asked Questions 
Q – Can you grill on a camping stove?
A – Yes, it's possible to grill on a camp stove. But portable grills are usually more compact and lightweight.
Q – How do you use a tabletop grill?
A – Simply place the grill on an insulator – cork or wooden plate – on your camping table, put charcoal in or turn the gas on, light it up, then cover the top with a grill grate. And you're good to go!
Q – Is camping gas the same thing as propane?
A – Camping gas is an umbrella term for gas used when cooking at camp using a portable grill or stove. Propane is one of the most commonly used camping gas, butane, and LPG.
Round-Up
The details of our experiences with these grills should be enough to help you decide what to buy.
But if they're not…
Scroll down for the top ten rankings per metric! This will show you the best grill based on the particular quality that you've been looking for.
Our Analysis, Comparisons & Test Results
Value for Money
The best portable camping grills are not always the expensive ones. More often than not, it's the simplest and cheapest that exceeds our expectations.
We're talking about…
… these portable charcoal grills that wowed us with their affordability and quality!Our Editor's Choice Weber Go-Anywhere and Best Value Cuisinart Charcoal BBQ Grill didn't look much. But they both beat the others – even the expensive ones – in terms of durability, heat retention, and overall quality.
Ease of Use
The Ease of Use metric might sound too simple. But we considered a lot of factors for this. The biggest ones are ignition, temperature checks, cooking performance, and cleaning.
And we found…
Our award winners topped this list! Editor's Choice Weber Go-Anywhere, Best Value Cuisinart Charcoal BBQ Grill, and Top Pick Weber Q1200 gave us little to no problems at all.
And Weber Q1200's built-in thermometer deserves a special mention for its accuracy.
Portability
A compact grill doesn't necessarily mean that it's small. The weight is more important, especially if you're car camping. But generally, we considered the grill's transport mode design.
No matter the size of its fully extended mode, we should be able to pack it up as small as it can be.
And in the end…We found our Editor's Choice Weber Go-Anywhere and Cuisinart Propane Gas Grill to be two of the lightest and most compact grills. Bitty Big got a perfect score, too, because it's literally just a grill grate.
Wind Resistance/Heat Retention
Weather and climate conditions at camp are more often windy, rainy, or cold. So you'll need a portable grill that heats up well and maintains the temperature. Also, the heat should be evenly distributed for the food to cook right.
Among the portable grills on the market…The Coleman Roadtrip 285 and our Editor's Choice Weber Go-Anywhere have the best heat retention. But the others don't fall behind!
Cooking Area
People might think that this metric isn't as important as the others, but we beg to disagree. When you're out camping, you'll need more energy than ever. So it's best to be able to cook as much food for everyone as you can – all at the same time.
With that in mind…We gave perfect scores to Coleman Roadtrip 285, Bitty Big, and our Top Pick Weber Q1200! They have the most spacious cooking area considering their compact sizes.
Our Final Verdict: Best Camping Grills
There you have it!
The best portable grill to bring to your next camping trip is one from this top ten list!
Don't you dare miss out on Editor's Choice Weber Go-Anywhere and its portability and heat retention. Our Top Pick Weber Q1200 would wow you with how easy it is to keep track of its cooking temperature.
And…
You can't go wrong with an affordable yet high-quality one like our Best Value Cuisinart Charcoal BBQ Grill!
Feel free to go over this list and take your pick!
Conclusion: Best Camping Grills
What's it going to be?
A great tabletop grill might be the only thing missing from your camping needs!
The Coleman grills are all easy to use and clean. However, the Weber grills have more square inches of cooking space than most other grills.
But…
If you're particular about cooking performance, there are products in this top list that can retain high heat even in cold places – like the Cuisinart grills. The best portable camping grills are now within your reach! Your camping adventures are about to level up…