Your outdoor adventures are only as good as your bug-out bag – so why not bag yourself a durable, waterproof, and high-quality one from this list!
So, you have your most prized survival gear and spent a lot on it. You've put great effort into completing your emergency supplies.
Only…
… to be ruined by a flimsy bag that can't hold it together! We know about that struggle…
That's why we set out to find the best bug-out bag that can carry our gear without falling apart around the edges.
We wanted to enjoy all the bag pack features without worrying about whether our survival and EDC gear were safe and sound.
Lucky for you…
We found, tried them, and made a list of the best of them! You'll find it all here in this article, including
Their specs and special features – size, weight, capacity, and material;
The advantages and disadvantages of each pack;
Whether they're great for hunting, everyday carry, emergency situation, or just about everything;
Their scores on each metric and details about why we gave them such; and
Lots more!
If you want to secure your sleeping bags inside your pack, we found one! And did you know that there are bags that come with a full-on emergency kit?
It's all here!
So let's get this in the bag…
INTRODUCTION
My friends and I have lots of bug-out gear and tools. With all the outdoor stuff that we do, it's hard not to collect-slash-hoard them.
Especially…
… since we've made it our mission to find the best ones on the market. And what's good gear if the bag you carry it with can't keep up?
So we decided to find as many as possible and test them in our homes and at the campsite.
All the while…
We gathered our observations and experiences. We wanted to see whether the bags could withstand rugged conditions and heavy gear.
Also, we noted if they were comfortable to carry. And, of course, we based our expectations on their prices. It was a big bonus when the bags would exceed them.
And now…
We have everything written down! We left no important detail out, so you better check each item. And you'll find an ideal bag for your specific needs.
Let's get to it then…
Best Bug Out Bag
Best Dual-Zippered Bug Out Bag – Editor's Choice Award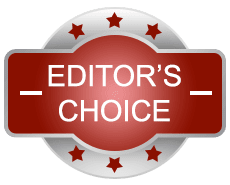 5.11 Tactical RUSH72 Backpack
Size – 23 x 13.5 x 8.5 inches
Weight – 5.34 lbs
Material – Nylon
Waterproof – Yes
Manufacturer – 5.11

The Bottom Line:
Comfort, capacity, and durability came together to form the best Bug-out bag!
Pros
Comfortable

Lightweight

High capacity

Effectively carries gear weight

Durable and high-quality construction

Lots of internal and external pockets
Cons
Expensive 

The hip belt straps are flimsy
Summary
I know I said there that it's an expensive backpack. But hear me out…
You'll get more than your money's worth!
I especially love that the 5.11 Tactical Rush 72 has lots of compartments. Its main pocket is already a large storage space. And it also has front, hydration, and two side pockets. 
All in all, you can haul up to 43 L of content into it! Imagine how big it is, yet it's surprisingly light.
But more importantly…
I went on a three-day backpacking trip with this rucksack. So, I packed in as much as I and my Tactical Rush 72 could handle. And it still felt so light on my shoulders. I never lost my balance, and I had no unnecessary body pain after my trip.
The padded shoulder straps paid off. This is the most comfortable rucksack I've ever had so far!
Only…
I would've given this a perfect score if the belt straps were more rigid. They can compress and add more balance and security, for sure. But I guess I was just looking for the least impressive side of this excellent bug-out bag.
Its nylon construction can take a beating. I've been known to stray from the clear path, and my Tactical Rush 72 always came out unscathed.
Add to that…
The weather isn't always forgiving. I've trekked and camped in the rain and scorching heat. My buddies and I were once trapped at our campsite because of a sudden storm.
But this 5.11 bug-out bag kept my survival gear safe and dry.
With all that, you can't expect me not to name it our Editor's Choice!
Best Budget Bug Out Bag – Best Value Award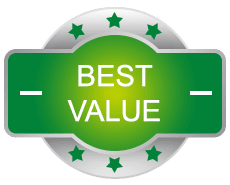 QT&QY 45L Bug Out Bag Hiking Trekking Rucksack
Size – 13.2 x 11.6 x 18 inches
Weight – 1.32 kg
Material – Polyester
Waterproof – Yes
Manufacturer – QT&QY
The Bottom Line:
If you're looking for budget-friendly, you don't need to sacrifice quality!
Pros
Super affordable

Relatively durable build

Sturdy straps

Comfortable

Big but relatively lightweight
Cons
Thin material

Relatively low capacity

Thin padding
Summary
Here's a budget-friendly option for you…
When we saw the QT&QY's price tag, we were doubtful about it. But I decided to try it, at least.
And surprisingly…
It's now one of our go-to, everyday carry backpacks! First of all, it's spacious but somehow managed to be lightweight.
Its padded shoulder straps are thinner than other bags, but it's still comfortable.
Anyway…
The more important thing is that its MOLLE webbing makes it effective in carrying my gear.
The manufacturer promised that it could take up to 45 L. But upon field testing, I noticed that it's only comfortable to carry up to 25 L. My friends thought that they could haul more, but I feared for the material.
This backpack's polyester fabric is rather thin. It's less than I expected from tactical bags. But it's still more durable than most bags we tried.
In fact…
I was carrying this bag when I got lost in a thick brush. I paved my way through, and we laugh about it now. 
But the real star of the show was my QT&QY bug-out bag. It got out without a scratch too! It's also great at keeping my gear dry in a downpour.
Surely you get why it's our Best Value!
Best Expandable Bug Out Bag – Top Pick Award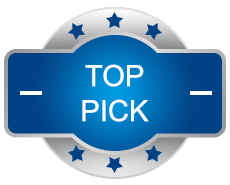 24BattlePack Tactical Backpack
Size – 13 x 10 x 19 inches
Weight – 2.7 lbs
Material – 1050D nylon
Waterproof – Yes
Manufacturer – Tacticon
The Bottom Line:
From an everyday carry to a tactical bag real quick!
Pros
Affordable

Expandable

Lightweight

Durable material and construction

High-capacity

Comfortable

Effectively carries weight
Cons
Short hip belt straps

Flimsy shoulder straps
Summary
I'm confident you will love our Top Pick bug-out bag as much as I did!
Why?
This bag features expandable compartments! I know it's not uncommon, but tactical bags of this quality don't always come with a small price.
So, if you're undecided whether to get a big or a small bag, just get one Tacticon. You can collapse it into a one-day bag or expand it to a three-day bag. Then you don't have to buy different sizes.
But that's not all…
This backpack has many compartments and can carry up to 40 L. The bag itself is lightweight, yet it can carry all that. And it won't bug you down even when fully packed!
I just hoped that the shoulder straps were stronger. I overworked my Tacticon backpack once, and its stitches came a little loose. But I had it repaired quickly, so I thought it was just a minor problem.
Besides…
The paddings and straps are okay. They're all comfortable on my shoulders and back. But one of my friends is bigger than me and said that the belt was too short for him. 
So, you might want to adjust it if you're bulky.
Other than that…
It's all just durable and sturdy bliss. This Tacticon proved to be water-resistant, scratch-resistant, and pretty much everything-resistant.
This was my go-bag for a long time, so it survived rugged camping, fishing, backpacking, and many others. And it's still fully intact today!
Best Bug Out Bag With Reversible Rain Cover
Cherry Bomb Pack (Green/Gray)
Size – 25.2 x 11.81 x 4.72 inches
Weight – 5 lbs
Material – Nylon
Waterproof – No, but with rain cover
Manufacturer – Eberlestock
The Bottom Line:
If you need to conceal your guns and other weapons, this backpack is the bomb!
Pros
Durable overall construction

Great rain cover

Lots of compartments

Comfortable

Not bulky

Effectively conceals firearm and weapons
Cons
Expensive

Low capacity

Heavy for its size
Summary
I bet we'll all agree that being waterproof is a must for bug-out bags. But if a backpack isn't that, it should have a rain cover.
And this Cherry Bomb pack…
… has the type of rain cover that never lets a droplet in. While on a one-day hike, I was caught in a downpour. Good thing, this was the bag I brought because I had fresh clothes.
And when the rain died down, I discovered that my gear was as dry as a bone!
But that's not even the best part…
The Cherry Bomb pack is my favorite for hunting because it looks so subtle. Even with my AR and some handguns, it stays compact.
You won't be scaring anyone when you pass through a public place with your arsenal! And it's comfortable to carry too.
It also has plenty of compartments for organizing your gear. You'll know how hard it is to do that if you're a hunter! But not with the Cherry Bomb…
The only downside…
The Cherry Bomb can only carry up to 13.4 L. That's too low for me, especially for the price. It doesn't help that it's 5 pounds. Other bags of that weight are bigger than this.
But that's alright because when I go hunting with my buddies, we usually bring a separate pack for the prize.
After all…
What it lacks in capacity makes up for in durability. My Cherry Bomb pack has seen some rugged situations. The crawling, sliding, and stalking did the least damage to this bag.
So, it's still worth the price!
Best Design Bug Out Bag
Eberlestock Warhammer Pack
Size – 21 x 12 x 7 inches
Weight – 8 lbs
Material – 1001D nylon
Waterproof – Yes
Manufacturer – Eberlestock
The Bottom Line:
Price doesn't assure quality – but the Warhammer does!
Pros
High capacity

Compatible with lots of upgrades

Durable construction

Sturdy internal frame

Comfortable
Cons
Very expensive

Might be too heavy
Summary
The Warhammer is a big bag, which means it's heavy. But that also means that it can carry your whole emergency gear. It did mine…
But that's not what makes it special…
My outdoor buddies love the Warhammer because it's a comfortable pack. It will carry the weight, no matter how bulky you pack them in.
That's because of its excellent internal frame! 
It has a padded hip belt, padded shoulder strap, and Molle webbing to keep you from body pains. But it's the frame that made everything work well.
And even more impressive…
It has attachment points for upgrades. I found that useful when hunting or fishing and needing a weapons carrier.
The Warhammer has a 2-liter water bladder, but you can attach a hydration pocket to it if you want. It's also compatible with other Eberlestock add-ons.
Moreover…
Its nylon lining is as rugged as they come! I use this for camping, trekking, fishing, and hunting – pretty much everything I do outdoorsy.
So you're rest assured that it has withstood the test of rain, shine, rocks, branches, and whatnot.
True enough…
Warhammer is a bit expensive… Well, maybe not just "a bit." But you only have to buy one of these. And as long as you don't lose it, it will serve you for a lifetime!
Best Versatile Bug Out Bag
Kelty Coyote 60-105 Liter Backpack
Size – 32 x 19 x13 inches
Weight – 4 lbs
Material – Blend
Waterproof – Yes
Manufacturer – Kelty
The Bottom Line:
No need to sweat a long and hot hike with a well-ventilated backpack!
Pros
Ventilated and comfortable

Durable construction

Lightweight

High capacity

Includes storage space for a sleeping bag
Cons
Expensive

Not completely waterproof

Hard to organize
Summary
I've been looking for a bug-out bag that can keep my sleeping pad. And I found it!
The Kelty Coyote backpack has a compartment for that, with a flap that can squeeze it to some degree. I guess that's why the main pocket is so spacious.
Also…
That space comes with up to a 105-liter capacity. If you can carry that much weight, this bag can catch up!
It can get bulky,  of course, but it's still comfortable. The frame and design effectively carry the weight of your gear for you.
Plus…
It's well-ventilated, so you don't have to worry about sweat! That's why I always choose this bag when trekking in the summer.
But another reason for that is its not-so-water-resistant feature. One time, I was caught in a downpour with this bag, and the rain soaked through. But if it's just a few drops, this bag can offer some protection.
It wouldn't be such a bummer if this bag were more affordable. But no. The Kelty Coyote is one of the pricey ones.
Still…
That price is justified by its durable material and overall build. Even when the rain soaked through, it didn't damage the bag itself.
Even the sun did little to my Kelty Coyote.
You wouldn't mind the extra bucks if you think that's important.
Best Top-tier Emergency Bug Out Bag
Sustain Supply – Premium Family Emergency Survival Bag
Size – 20.4 x 16.8 x 13 inches
Weight – 25.9 lbs
Material – Synthetic
Waterproof – Yes
Manufacturer – Sustain Supply Co.
The Bottom Line:
There's nothing better than a survival backpack that is filled with everything you and your family needs for an emergency situation!
Pros
Includes full survival and medical gear

High capacity

Comfortable and easy to carry

The bag is lightweight

The contents have good quality
Cons
Expensive

Some durability issues
Summary
Sustain Supply seems pricey, but that's because it includes a full survival gear. 
We're talking about four liters of water, eating utensils, a portable stove, lights, a knife, emergency blankets, a complete first aid kit, and more.
Most importantly…
It has a durable and high-capacity ready bag. So, for the price of one bag from an expensive manufacturer, you get enough supply for four people for 72 hours.
Which is why…
I bought this for my family when the forecast said there was going to be a snowstorm. It did hit us and cut our power for more than two days. And everything inside this pack came in handy!
There are a lot of them, which already justifies the price. But the quality of the items is impressive too. The food items have long shelf lives and the non-food ones are durable.
So, if you're preparing for a possible natural disaster, you should get this Sustain Supply survival kit.
But if not…
It's alright to just get the bag. They offer it without all the extra gear for a lower price. And it's affordable enough for a bug-out bag.
But for the sake of this review, let's just talk about the actual bag.
What we love about it…
This bag is huge and can carry heavy loads. Almost everything in the kit can fit in! You just have to arrange it evenly in all the storage compartments.
And with everything in place, you might think it'll bug you down. But surprisingly, it doesn't. The frame, external straps, and everything else works together to suspend the weight comfortably behind your back.
But then…
We hoped it could've been more durable. I forgot to secure the knife in its sheath and my carelessness gave this bag a tear. But that wouldn't have happened with my stronger nylon bags.
So, I would have this bag prepared for unexpected situations, but not to take to the camp.
Still…
I'd recommend this Sustain Supply to you. If you're more careful than I am, or if you're only going light camping with your kids, then this is a great choice.
You'll have 72 hours' worth of emergency supplies, plus a bug-out bag that will last a long time!
Best Bug Out Bag With Air Mesh Padding
F Gear Military Tactical 29 Liter Rucksack
Size – 45 x 25 x 27 cm
Weight – 1 kg
Material – Polyester
Waterproof – Yes
Manufacturer – Uber Fashion Merchandise Pvt. Ltd.
The Bottom Line:
Who knew air mesh paddings could do a great deal for your summer hike?
Pros
Very affordable

Comfortable and easy to carry

Good ventilation

Well-padded straps

Durable material

Lots of external pouches
Cons
Low capacity

Heavy for the size

Less durable construction

Not fully waterproof
Summary
If you want another budget-friendly option, I suggest you check out the F Gear tactical bag. Its price is cheap, but it's not cheaply made.
In fact…
The polyester used for this bag's fabric survived lots of ruggedness with me. At first, I was doubtful about it, so it took me a while before I used this on a hike.
It was just an overnight thing, so I figured a smaller bag like my F Gear would do. And I thought that if it broke, I just had to deal with it.
Surprisingly…
After carrying my gear and some survival food for me, I brought the bag back home without a stretch or any other damage.
However, I had a major problem with the stitches.
When this bag proved durable, I got too confident on my next trips with it. I put in three days' worth of supplies, and the stitches loosened up even before the day ended.
I know it's a small bag, so naturally, it has a lighter capacity than my other bags. So, my bad! But I always overwork my bags, which hadn't happened to the others.
Also…
You might want to keep a rain cover ready and easily accessible. The F Gear's fabric is water-resistant, but only to an extent, especially when the stitches have loosened up.
But your gear will be fine if it's just some light rain. 
Besides…
I'm willing to let that one slide for the comfort this bag's padded shoulder straps give me. It has adequate foam almost everywhere, even in its sternum strap.
But I'm particularly impressed by its air mesh padding at the back frame. It provides great ventilation, making this another favorite for summer trips!
Best Quality Bug Out Bag
MAXIVERA Outdoor Backpack
Size – 7.87 X 5.51 X 9.87 Inch
Material – Polyester
Waterproof – Yes
Manufacturer – Maxivera
The Bottom Line:
If you were to get a sling bag, it better be this affordable yet durable one!
Pros
Very affordable

Lightweight

Relatively durable

Comfortable

Great for one-day trips
Cons
Low capacity

Not fully waterproof
Summary
Sling bags are not on my priority list in choosing a bug-out bag. But you'll never know when you need it. So my friends and I decided to try them out too.
And this Maxivera bag exceeded our expectations!
This crossbody, chest bag, or whatever you want to call it, is one of the most affordable bags we found. So we expected it to be small, light, and not that durable.
It's small and light, that's for sure. We only use this for a one-day trip – not even overnight – and on our shortest trails.
But surprisingly…
It's more durable than we expected. It's not better than the others on this list, but it received a beating when it slipped from my grasp the one time. It rolled off the rocks I had just climbed and ended up about three meters down.
It had scratches, and some of the fabric scraped off. But the snap-on fasteners didn't snap off, and the fall harmed no gear that day.
However…
You must bring a rain cover if you don't want any water to get to your gear. This Maxivera bag is waterproof but is not that reliable in a heavy downpour. I learned that the hard way!
But that's about it!
It's comfortable and balanced even at full capacity. You can clip it to your right or left, whatever's more comfortable for you.
So, all in all, it's worth having as an alternative to your main pack.
Best Water Resistance Bug Out Bag
Niyam Outdoor Shoulder Daypack Backpack
Size – 20 x 12 x 5 cm
Material – 1000D nylon
Waterproof – Yes
Manufacturer – Niyam
The Bottom Line:
This bag won't let anything rain on your gear!
Pros
Very affordable

Great for carrying a knife and other attachments

Versatile

Detachable and adjustable shoulder strap

Durable material
Cons
Low capacity

Less durable construction
Summary
The last one wasn't waterproof enough for me, and it might be the same for you. So here's another sling, crossbody, or chest bag option.
Niyam is also affordable and surprisingly durable. But it's more effective in keeping your gear from being soaked in a downpour!
As expected…
It's small and light, so you can only bring so much. I usually use my Niyam bag for one-day trips or when I'm assigned to bring the first aid kit for our outdoor gang.
But I also found this bag useful as a hunting pack. Its key features include a Molle webbing great for attaching weapons and other gear. This is how I carry my knives and flashlights.
But also…
There are three ways to carry this bag, which is something that I should've known if I had only read the manual.
You can shorten the strap to make it a shoulder bag or keep it at sling length. You may even detach it all together and carry it like a handbag.
In my opinion…
…which is also based on experience, the crossbody mode is the best. That way, you won't lose or drop the bag like I'm prone to do. It's not flimsy, but it's also not the most durable.
After several hunting trips, my knives wore the webbing down. But it only happened after I exhausted my money's worth in my Niyem bag.
And more importantly…
The fabric itself can endure rugged conditions. So, my Niyem can still serve me well with only a few stitches and repairs.
Why Trust Us?
The bug-out and survival bags on the market look almost the same. But we knew that they had different qualities.
And there's no better way to know which one's the best but to try them in the field.
So…
We bought all the bags that we could get our hands on.
As soon as we took them out of their packaging, we counted their main, side, and small pockets. We pulled at their shoulder straps to see how strong their materials were.
And then…
We filled them with our gear to take them on our outdoor trips. Each of us had one bag at a time.
But we also used some of them because they've already become our favorites. Still, our eyes were on their performances…
Each trip had different conditions. Sometimes, we were out for days. At other times, just for hours. Often, it would either rain or scorch. But there were also stormy moments. The trails and sites have different levels of ruggedness too.
We've been at it for months!
And now, we can say that we've gathered enough experiences with these bags to give you the most detailed bug-out or survival bags review.
We hope this helps you find your bag!
Buyers Guide: How To Choose The Best Bug Out Bags
What are the different types of bug-out bags?
Tactical – designed for carrying knives, firearms, and other weapons; usually recommended for military personnel.
Go-bag – designed for carrying food, water, and other emergency supplies.
Sling bag – designed like a backpack, but with only one strap that goes over your shoulder and wraps around your torso.
Key features to look out for:
The right bag for bug-out and survival has shoulder straps, hip belt straps, sternum straps, and compression straps.
A bug-out bag's key features include comfortability, capacity, compression, and durability.
A sternum strap, especially a padded one, does wonders to how the bag suspends comfortably behind you.
Compression straps make the bag easier to carry even at full capacity.
Bug-out bags and specifications explained:
A bug-out bag (AKA go-bag or get-home bag) is a bag designed for emergency purposes. It's supposed to accommodate emergency supplies, but it's also useful for outdoor activities like hunting, backpacking, camping, etc.
Size – this will tell you if the bag fits your complete gear.
Weight – this is a factor of capacity.
Material – this is the biggest factor of durability.
Waterproof – go-bags are better for your gear if they're waterproof.
These are things to consider:
For lighter loads and activities, a sling bag might be better than a backpack.
Sling bags allow easy access to your gear.
There are bags designed to keep your sleeping gear. But it's better for thin sleeping pads than bags.
Nylon is more durable and weather-resistant than polyester but is generally more expensive.
Jargon buster:
EDC – everyday carry
Molle webbing – modular, lightweight load-carrying equipment; straps designed around the bag for better compression.
Hydration pocket – compartment for your water bottle or bladder.
Bug-out Bags Top Tips:
You should keep your first aid kit in one of the external pockets of your bag for easy access.
You can be sure about the material quality of expensive packs. But if you're on a tight budget, these affordable options can keep up too.
If you want a small backpack, choose one compatible with additional pouches. That way, you can convert it to a larger pack.
FAQ: Frequently Asked Questions
Q – What is the best size for a bug-out bag?
A – A 40 to 55-liter bag is ideal. Lower than that might not be enough for your full gear. And any higher than that might be too much for your back.
Q – What makes a good Bug Out bag?
A – A good bug-out bag must be durable, high-quality, comfortable to carry, and should have ample capacity. And it wouldn't hurt if it's affordable.
Q – Should you have a bug-out bag?
A – If you're an outdoor enthusiast, definitely, yes. But if you're not, it's still good to have one ready for emergencies.
Round-Up
If you haven't decided yet, maybe these rankings for each metric will help you find the perfect bug-out bag for you. So keep scrolling…
Our Analysis, Comparisons & Test Results
Value for Money
Everybody loves a good deal, right? That's why we put this metric in. Some bags gave us more value than expected from their prices.
Meanwhile, others gave us less.
As you can see…Our award winners won this metric too! But we were particularly impressed with our Best Value QT&QY bag. It costs way less than most but is almost the same quality as expensive ones.
Ease of carrying
This metric measures how comfortable we were with the bags. Its factors include padding, ventilation, and how well the bag carries the weight from our shoulders.
And once again…Our award winners got this in the bag, especially our Top Pick 24BattlePack!
Durability
The outdoors are no joke. It's fun and all, but it can be rugged and dangerous. We already worry about our bodies, so we don't want to worry about our bags.
So, they must have durable material and construction. It shows when they survive the field's branches, rocks, rain, sun, and other elements.
Luckily…
We found the most durable bags on the market! This whole list is highly recommendable if this is the most important metric for you.
Capacity
As much as possible, we want our bags to be strong enough to carry heavy loads. It should be spacious and sturdy, and it helps if the external frame and pockets allow more storage space.
And we're proud to say…
Our Editor's Choice 5.11 Tactical Rush 72 was the most impressive bag on this front. Even at a full 45-liter capacity, it won't tear up or bug you down.
Quality
High scorers in this metric are the bags that have consistent quality all over them. We're talking about stitches, straps, paddings, waterproofing, etc.
The Quality metric is almost the same as durability, but it's more focused on the bag's promised key features.
And once more…
The whole list impressed us, especially the top five or six! These bags proved true to their word about being waterproof, scratch-resistant, ventilated, etc.
Our Final Verdict: Best Bug Out Bags
After weighing the metric scores, this is the final top ten list of best bug-out bags!
So, take your pick!
Our award winners will give you affordability and quality in a single package. But our Editor's Choice 5.11 Tactical Rush 72's strength lies in its capacity and durability.
Our Best Value QT&QY and Top Pick 24BattlePack are durable too. But we're particularly fond of their padded shoulder straps and other comfort features.
But you can't go wrong with any bag from this list!
Conclusion: Best Bug Out Bags
The vast majority of the population think that bad things only happen to "other people." But you'll never know when that "other people" become you and your family.
I'm not trying to scare you…
But years of experience in the outdoors taught me that being prepared doesn't hurt! So you better get that go-bag, get-home bag, bug-out bag, or whatever you want to call it.
If you think you'll need to pack a lot, take your pick from the high-capacity ones. We suggest 5.11 Tactical Rush 72, 24BattlePack, Eberlestock Warhammer, Kelty Coyote, or Sustain Supply.
But if you're a minimalist…
The crossbody ones, Maxivera and Niyam bags, or the small backpacks might appeal to you. There's the QT&QY pack, Cherry Bomb, or the F Gear.
But whatever you might choose, we assure you that these are the best ones out there. They're durable and easy to carry – and some of them are even affordable!
You better bag it before someone else does!