Don't go backpacking without one of these durable, compact, and efficient backpacking stoves to make your meals!
Who said you couldn't have a decent warm meal during your backpacking trip? Coffee, noodles, etc. – they're totally achievable!
But only…
With one of these stoves that are small and light enough to carry on your back, along with your whole backpacking gear!
This article will walk you through the best backpacking stoves on the market. And we'll also talk about:
Their specs, pros, cons, and unique features – all in complete detail;
Which ones are best to use in cold and windy seasons;
The most durable, efficient, compact, and convenient ones;
Some notes to remember in choosing the best stove of your needs; and
So much more…
Some of these stoves are small enough to fit inside your palm. Yet somehow, you can cook in a large pot on them! Make sure you don't miss out on that…
Are you ready?
The trail starts here…
INTRODUCTION
The first thing that we look for in a stove for backpacking is its size and weight. It has to be compact and light as if we're not carrying anything.
But of course…
… it doesn't end there. It should also be durable and efficient when it comes to fuel consumption. You don't want to get to the trail's end to find that your stove isn't working or you've run out of fuel, right?
Also, it should be easy to operate, and it should cook fast. After all, you'll be exhausted from trekking and hiking. Waiting long for your meal – even for your coffee – is not an option.
Last but not least…
Your stove should be within budget. There's a lot to put in your pack to complete your gear, and you'd want to be able to buy those too.
Considering all these, we tried the backpacking stoves that we could get our hands on.
And this is what we found out…
Best Backpacking Stoves
Best Powerful Backpacking Stove – Editor Choice Award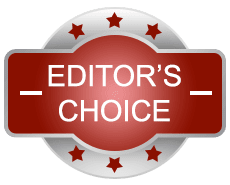 BRS Outdoor BRS-3000T
Weight – 25 grams
Fuel Type/Power Source – LPG
Material – Titanium
Dimensions – 3.2 x 1 x 5.5 inches
Manufacturer – BRS

The Bottom Line:
Lightweight, affordable, and high heat output – there's no doubt about BRS 3000T being our Editor's Choice!
Pros
Consumes only 140 grams of fuel per hour

Maximum of 2700 watts energy output

Boils one liter of water in less than three minutes

Affordable

The supports don't bend or break

Compact and lightweight
Cons
Not the best to use in windy areas

Low weight capacity

Tends to burn food
Summary
First of all…
Let me just say – 25 grams? A canister stove this lightweight shouldn't be as high performing as the BRS 3000T! Not to mention how affordable it is… 
You'll save from the stove itself and gas because this ultralight stove is also fuel-efficient. It's not the most thrifty stove for burning fuel, but it's better than most in its price range.
Just take better care when camping in windy places. Based on our experience, it's not that resistant. But we easily solved it by using an aluminum shield.
And that's not all…
BRS 3000T burns hotter than other, more expensive stoves we've tried. That reduced our cooking time, and that's a huge advantage after treading on a long, exhausting trail! This also makes it the best to use on colder campsites.
However, it has a disadvantage. We made the mistake of being careless about the heat that we burned our bacon. And we couldn't take the soot off our cook pot afterward.
So it's best to keep an eye on your food when using this stove.
But despite that…
The flame didn't even bend the supports. Turns out titanium lives up to its reputation. This BRS 3000T will surely be with us for a long time.
And since it's so small and light, it's super easy to carry. It's as if there isn't a whole kitchen in our packs whenever we bring this stove with us. 
So now it's our go-to stove system for backpacking – and our Editor's Choice!
Best Budget Backpacking Stove – Best Value Award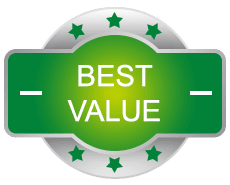 AOTU Portable Camping Stoves Backpacking Stove
Weight – 110 grams
Fuel Type/Power Source – LPG
Material – Aluminum
Dimensions – 3.11 x 2.17 x 1.61 inches
Manufacturer – AOTU
The Bottom Line:
AOTU packed quality and affordability in one fuel canister stove system!
Pros
Very affordable

3000 watts maximum energy output

Compact and lightweight

Comes in a small plastic box

Supports don't easily bend
Cons
Less fuel-efficient

Tends to burn too hot

Slightly flimsy
Summary
This AOTU liquid fuel stove taught us not to judge a product by its price. Now, it's our Best Value canister stove for backpacking!
Why?
This AOTU product is a lightweight stove that folds into a tiny box. It's even smaller than your palm! So don't expect to cook a three-course meal for the whole family.
But boiling water, making coffee, cooking noodles, frying some bacon, and other light-duty meals are welcome!
Just take note…
This AOTU stove can burn ultra hot. Our problem with liquid fuel stoves is that we underestimate their heating power. But with the right distance from the flame, you'll have your bacon just right.
We haven't wholly spent fuel canisters on this AOTU stove, but we can say it's not that thrifty on the gas. The first time we used this, we went out with a full tank and came home with an almost empty one. 
That hasn't happened with other stoves during our weekend trips. But that's about it.
Overall…
It's more than we expected, given the price, especially its durability!
The pot supports didn't bend or crack even after several uses.
So it's safe to say that we enjoyed the AOTU liquid fuel stove so much!
Best Ultralight Backpacking Stove – Top Pick Award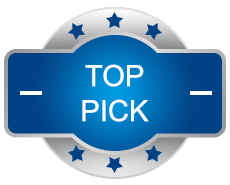 MSR PocketRocket 2 Ultralight Camping and Backpacking Stove
Weight – 76 grams
Fuel Type/Power Source – LPG
Material – Aluminum
Dimensions – 5 x 4 x 7.25 inches
Manufacturer – Cascade Designs Inc.
The Bottom Line:
Light on the fuel and light on the bag – that's our Top Pick MSR PocketRocket 2 for you!
Pros
It can boil water in just a little over three minutes

Ultralight design

Includes compact plastic case

Efficient fuel consumption

Sufficient heat output

Durable
Cons
Relatively expensive

Less efficient in windy areas
Summary
We've been reading raving reviews about how lightweight the MSR PocketRocket2 is. It's not as light as the BRS one, but 76 grams is still next to nothing when backpacking.
But that's not all…
This MSR canister stove is our Top Pick because it's the most fuel-efficient in all the canister stoves that we've tried.
My fellow backpackers always travel in groups – or at least in pairs. So it's normal for us to use up most of our fuel canister in just one trip.
But with the PocketRocket 2…
We were able to extend one 8-oz fuel bottle into two backpacking trips! We did more than boil water for the whole trip.
After cooking light meals and making coffee regularly, we noticed that the heat was just right. We didn't burn or overcook any food.
Although…
Like the other stoves, its efficiency lessens whenever the wind blows harder. But even in cold areas – like when we had lunch up beside a mountain – the PocketRocket2 burned just fine.
So, it might be more expensive than other stove systems on this list, but it's more than worth it! And it comes with a compact case too…
Best Compact Space Saving Design Backpacking Stove
Solo Stove Lite Portable Camping Hiking Survival Backpacking Stove
Weight – 272 grams
Fuel Type/Power Source – Wood
Material – Stainless Steel
Dimensions – 4.33 x 4.33 x 5.71 inches
Manufacturer – Solo Stove
The Bottom Line:
Wood burning stoves don't usually come as compact as Solo Stove Lite!
Pros
Less smoke

You can fuel it with wood you find anywhere

Conserves heat

Easy to set alight

Includes a nylon stuff sack

Compact size for a wood fuel stove

Cold and wind-resistant
Cons
Heavyweight

Expensive

It can boil water in up to eight minutes
Summary
The Solo Stove is the best-designed wood-burning stove, in our humble opinion.
The first time we used it…
…we were pretty impressed by how little wood we used for the whole weekend trip!
When we finally decided to try the wood stoves, Solo Stove wasn't the first one that we picked up. And to be honest, we weren't happy with the others. They were heavy and bulky, and looking for kindling defeated the instant meal purpose.
But this wood stove is another story…
Apparently, it's double-walled, which explains why it's heavier than canister stoves and other burning stoves. This, and the holes around the wall, allow the right airflow that can conserve the heat and concentrate it toward the pot supports.
Because of that, we only had to gather kindling once every time we had to use the Solo Stove. Sure, it takes more time to get the right heat for cooking or boiling water. But that's only a small price to pay.
And despite those double walls…
It's not as tiny as a canister stove. But for a wood stove, Solo Stove is small enough to fit in a stuff sack and carry on your back. The sack comes in the package, by the way.
Overall, it saves time, space, and money on liquid fuel. It's also sturdy and will last you lots of backpacking trips. So, it's still worth every penny! 
Best Backpacking Stove With Push-Button Igniter
Jetboil MiniMo Camping and Backpacking Stove
Weight – 340 grams
Fuel Type/Power Source – LPG
Material – Aluminum
Dimensions – 5 x 5 x 5.5 inches
Manufacturer – Jetboil
The Bottom Line:
The Jetboil MiniMo's features will make outdoor cooking as convenient as your home kitchen!
Pros
Includes an insulated cooking cup

Easy to use push button igniter

Includes simmer control

It can boil water in two minutes or so

Cold and wind-resistant

Usually comes with a canister fuel
Cons
Very expensive

Heavyweight

The cup is flimsy, and the overall build is less durable

Not that efficient on fuel
Summary
The Jetboil MinoMo is probably the most expensive canister stove on this list. Maybe even the heaviest.
But it's all worth it!
Because…
It has lots of features that we didn't find in any other brand of liquid fuel stoves. Namely, its insulated cooking cup, so you won't have to bring a pot, a push-button igniter for easier operation, and simmer control for more careful cooking.
That last one compensates for this Jetboil's fuel consumption. We observed that it could burn fuel faster than other canister stoves on this list.
Having those features already justifies most of the bulk and the price. 
However…
It has durability issues that are kind of disappointing, considering the price.
We've read that the plastic parts – like the casing around the ignition – melt when heated up. That would be a bummer, but it hasn't happened with our Jetboil.
Although, we think that the cooking cup could be sturdier. We dented ours after the first few uses, so you better be careful with yours.
Other than that…
We have no complaints. For a complete canister stove system, Jetboil is pretty impressive. Plus, they gave us a free liquid fuel bottle when we bought it!
Best Backpacking Canister Stoves
Snow Peak LiteMax Titanium Stove
Weight – 113 grams
Fuel Type/Power Source – LPG
Material – Aluminum and titanium
Dimensions – 5 x 4 x 2 inches
Manufacturer – Snow Peak
The Bottom Line:
Who says you can't cook outdoors during the winter? Snow Peak's LiteMax says you can!
Pros
Relatively lightweight

High heat

Performs well even in the cold

Built-in windscreen

Efficient
Cons
Relatively expensive

Less durable than other liquid fuel stoves
Summary
If you're going out in the colder seasons, the Snow Peak LiteMax should be on your radar! The manufacturer suggests using this with the Snow Peak Gigapower 2.0 fuel. This way, you'll maximize its potential even in the coldest winters.
And we can attest to that! 
We went on an outdoor trip during the winter – probably not the coldest in the world but still freezing – and this stove system proved to be amazing.
Its high maximum heat output isn't limited to favorable weather conditions. Even the best backpacking stoves fail in this area. But this one excels!
And it has a built-in windshield that effectively protects the flame from wavering. So you can continue cooking even while the wind blows.
Only…
You have to be more careful with it. The price of its lightweight is that the material isn't as durable as other canister stoves out there. 
This is especially disappointing for us because it's not an affordable product.
Still…
Its pros far outweigh the cons. So Snow Peak's LiteMax is a great addition to your backpacking gear.
Best Wind-Resistant Backpacking Stove
SOTO WindMaster w/ Micro Regulator Stove
Weight – 65 grams
Fuel Type/Power Source – LPG
Material – Stainless steel
Dimensions – 5.67 x 4.61 x 3.82 inches
Manufacturer – SOTO
The Bottom Line:
Is your cooking pot too big? SOTO WindMaster can handle that!
Pros
Lightweight

It can accommodate large pots

It can boil water in a little over two minutes

Cold and wind-resistant

Durable overall build
Cons
Expensive

High fuel consumption
Summary
The pros of the SOTO WindMaster are features that we've already seen from other liquid fuel stoves.
Meaning…
It has a high heat output, so boiling water would be a breeze. And speaking of breeze, even in cold or windy weather, this canister stove maintains its flame.
It's also lightweight and compact, making it easy to carry. And compared to other canister stoves, SOTO WindMaster is pretty sturdy.
But what's special about it is…
SOTO WindMaster has four pot supporters that extend longer than usual for backpacking stoves! And it didn't make that much of a difference in the weight.
Sometimes, we bring the whole family or gang on outdoor trips. With this SOTO stove, we could cook faster with a bigger pot.
So…
If you have more bucks to spare for a great canister stove like this – and for more fuel – SOTO WindMaster is worth it!
Best Fastest Backpacking Stove
Jetboil Flash Camping and Backpacking Stove
Weight – 372 grams
Fuel Type/Power Source – Isobutane or propane mix
Material – Aluminum
Dimensions – 4.1 x 4.1 x 7.1 inches
Manufacturer – Jetboil
The Bottom Line:
Boil water in a flash with the Jetboil Flash liquid fuel stove!
Pros
Includes insulated cooking cup, heat indicator, canister stabilizer, measuring cup, and push-button igniter

Boils water in less than two minutes

Wind-resistant

High capacity

Compact size
Cons
Expensive

Heavyweight

Inefficient fuel consumption

May have some durability issues
Summary
As expected of a Jetboil product, the Flash integrated canister stove isn't cheap. But you can't pass up its unique features!
Here's what we're talking about…
Like other Jetboil integrated canister stoves, Flash has an insulated cup and a push-button igniter. That's already a plus in convenience, not to mention the measuring cup at the bottom.
But what's unique about it is that Flash also has a thermochromatic heat indicator!
Which means…
When the water's boiling – which would only take less than two minutes, the cup's color changes. You heard that right! There's no need to check the temperature now and then. Flash will handle that for you.
Also, how many backpacking stoves have you seen with a canister stabilizer? Flash is the only one on this list with that feature, which is a bonus on safety.
And it helps with conserving your fuel. Like other Jetboil products, Flash isn't the most efficient when it comes to fuel consumption.
The only bummer…
… is that people say it heats up too much that the plastic parts melt. It's the same thing we've read about other Jetboil canister stoves. However, that hasn't happened to us yet.
Still, we suggest that you be careful with this one. It's flimsier than we expected at its price. 
And that's it…
Jetboil Flash might be heavy, but it's not bulky and is pretty easy to carry. And it has a one-liter capacity, so that's a bonus.
Besides, the Jetboil Flash isn't the most expensive as far as integrated canister stoves go. It's still worth the space in your gear.
Best Easy To Use Backpacking Stove
Primus Essential Trail Backpacking Stove
Weight – 113 grams
Fuel Type/Power Source – Isobutane or propane mix
Material – Blend
Dimensions – 4.3 x 4.3 x 2.4 inches
Manufacturer – Bruntun-Primus
The Bottom Line:
The Primus Essential Trail stove proves that there's beauty in simplicity!
Pros
Very affordable

Lightweight

Wind-blocking design

Includes a control valve

High heat output
Cons
Not that durable

Inefficient fuel consumption
Summary
If you're not looking for anything grand, we highly recommend the Primus Essential Trail ultralight stove.
It's super affordable and very simple, so you won't break a single sweat using it!
In other words…
You'll get lightweight and compact cookware that has a high heat output. It boils water and cooks just as fast as most liquid fuel stoves, only better because of its control valve!
That allowed us to thrift on our fuel because this Primus burns it fast.
Also…
It's not as durable as we'd hoped. But for the price, we could understand.
Besides, It's designed to block the wind so the flame won't waver. And based on our experience, it's quite effective.
So, overall…
There's not much to see, but also not much to pay. So you can't go wrong with the Primus Essential Trail!
Best High-Quality Backpacking Stove
Fire-Maple FMS-116T Titanium Backpacking Stove
Weight – 50 grams
Fuel Type/Power Source – LPG
Material – Aluminum, Stainless steel, titanium, brass
Dimensions – 3.78 x 3.74 x 2.68 inches
Manufacturer – Fire-Maple
The Bottom Line:
Durability, adjustability, affordability – you can't ask more from Fire-Maple!
Pros
Relatively affordable

Lightweight and compact

It can accommodate large pots

Durable overall build

High heat output
Cons
Might be too big for compact-sized pots

The gas valve might be too tight

Inefficient fuel consumption
Summary
Here's another ultralight canister stove that you can use for family gatherings. The Fire-Maple can handle a large pot for when you're cooking for the whole gang!
However…
The downside is that it can be too wide for small pots. We didn't like how the flame was close to engulfing our compact backpacking pot when we first tried the Fire-Maple.
And since the burner is wide, it burns fuel too fast for our taste. 
Still…
There's much to love about Fire-Maple. It's not always that you find a super durable and sturdy product at this price point.
It also doesn't hurt that it's smaller and lighter than other stoves. And with its high output, cooking was almost instant, based on our experience.
All-in-all…
Fire-Maple would be a great – and affordable – addition to your backpacking gear!
Section 3: Why Trust Us?
We've been combing the market for the best backpacking, camping, and survival gear.
It's been years since we started doing that and even longer since the gang started our outdoor adventures.
So we dare say…
We know what we're talking about here! We're not stove experts, but we're outdoor enthusiasts who put a lot of money and time into perfecting our gear.
And like other camping tools and equipment, we first read about each of the stoves we bought.
Then…
We tried lighting them in our backyards to test how easy they are to use and how high their outputs are, and we observed how fast they consume fuel.
But of course, we know that our backyards are completely different from the wilderness. So we took these stoves with us on our trips, three or four at a time.
And after months of waiting…
We finally have a conclusion!
These are the best stoves for backpacking that we could find. We tried them, so you don't have to. And now, you can choose one or two for yourself!
Section 4: Buyers Guide: How To Choose The Best Backpacking Stove
What are the different types of backpacking stoves?
Alcohol stoves – use alcohol as fuel.
Wood-burning stoves – use solid fuel like kindling, dry wood, and charcoal.
Liquid fuel stoves – also called canister stoves, use LPG like propane, butane, and isobutane canisters
Integrated canister stove system – stove systems that have a cooking pot and other features built-in.
Features to look out for:
Built-in windscreens help conserve fuel.
Convenience features like a push-button igniter, thermochromatic temperature indicator, simmer control valve, etc., are very handy outdoors.
Nothing beats a simple, compact, and light stove for backpacking.
Backpacking stoves and specifications explained:
Stoves for backpacking are small and light, easy to carry. This stove system has a burner directly connected to a fuel source.
Weight – a lightweight stove is preferable for backpacking.
Fuel type/power source – this shows what type of fuel you need to buy along with the stove.
Material – this is a factor of weight and durability.
Dimensions – a compact stove is preferable for backpacking.
These are things to consider:
Isobutane canisters are lighter and more efficient than propane. But they're generally more expensive.
An alcohol stove is easy to operate and easy to find fuel for. But it's the least efficient of all types.
Jargon buster:
LPG – liquified petroleum gas
Backpacking Stoves Top Tips:
When backpacking in the cold to freezing weather, keep your liquid fuel canister in your pocket to keep it warm. You can also cover it with an insulator foil.
If you're a solo backpacker, small and light is the priority feature. But if you're like us – we travel in packs – a high-capacity stove is a good choice.
Liquid fuel stoves are the most popular choices in the outdoor community. But a wood-burning stove is the hidden gem of the industry.
Section 5: FAQ: Frequently Asked Questions
Q – What type of stove is best for backpacking?
A – Canister stoves are the go-to cookware for backpacking. They're compact, light, and easy to use.
Q – How much stove fuel do I need for backpacking?
A – An 8-ounce fuel canister can burn for up to three hours. If you factor in the average burn time of canister stoves and the average number of hours a person spends cooking, a 100-gram fuel can be enough for one person in one weekend of backpacking.
Q – Can I use a backpacking stove inside?
A – Liquid fuel stoves are safe to use indoors, but solid fuel stoves are better outdoors.
Round-Up
If our conclusions are still too general for you, we have the rankings for each metric. This way, you'll know the perfect stove for your specific needs. So let's keep scrolling down…
Section 6: Our Analysis, Comparisons & Test Results
Value for Money
We were trying to find the best backpacking stoves on the market without minding the prices. But to our surprise, we found that not all the good ones are expensive.
Hence…
… this metric. And the perfect scorers are our Editor's Choice BRS-3000T, Best Value AOTU, and the Solo Stove Lite. These are the ones that exceeded our expectations based on their prices.
The others are good too, except that some are more expensive than others.
Ease of Use
In the outdoors, especially when backpacking, you'd want your meals to be as instant as possible. So it's best to have a stove that's as easy as a push of a button.
These are the easiest to operate of all the stoves that we've seen.
And especially…Our Editor's Choice BRS-3000T got a perfect score because of its simplicity. And the Jetboil MiniMo won because of its push-button igniter.
Durability
You can't put a price on durability, can you? Our standards were high for this metric.
As you can see…
None of the stoves got perfect scores. But most of them are close enough. Our award winners include others like the SOTO WindMaster, Fire-Maple, and Solo Stove Lite.
Boil Time
Like we said…
You'd want your meals to be as instantaneous as they can be when outdoors. So we decided that Boil Time is an important metric.
Here, we didn't only consider water. We also observed the heat output, wind resistance, and its performance in the cold, among other factors.
In the end…Our Editor's Choice BRS-3000T, Best Value AOTU, and Jetboil Flash got perfect scores. But our Top Pick PocketRocket2 and other stoves aren't far behind.
Fuel Efficiency
This is one of the most important metrics because it affects most of our standards. Efficient stoves mean that we don't have to spend more on fuel. And we didn't have to carry more canisters.
And this time…MSR PocketRocket2 towered over the others. This is the reason it's our Top Pick!
Our Final Verdict: Best Backpacking Stoves
After tallying up the scores…
We now have our Top Ten Backpacking Stoves! These products served us well, and we can assure you they'll level up your outdoor adventures too.
You can choose from our award winners, the BRS-3000T, AOTU, and MSR PocketRocket2. You can't go wrong with affordable but high-quality stoves.
Also…
The others on this list have their unique advantages. If you're an integrated canister stove guy, the Jetboil ones are probably the most convenient.
But if you're looking for solid fuel stoves, the Solo Stove Lite is the best wood-burning stove we found!
So… what's it going to be?
Section 7: Conclusion: Best Backpacking Stove
Of all the stoves that we've described in detail for you… Which one do you think is your best bet?
Will it be…
… an award winner? It's easy and fast to cook in our Editor's Choice BRS 3000-T. So is it in our Best Value AOTU, which is also one of the most affordable.
And if you're looking for one that can help you save up on fuel, our Top Pick MSR PocketRocket2 is the most efficient fuel consumption.
We know…There's a lot to choose from. But you can't go wrong with any of them. So go ahead and get your stove, and let's get on the trail!