The best adventures start with a good night's sleep- even if you're in the middle of the wild.
Best Air Mattress For Camping: Aside from your camping gear such as tent, tools, bags, and coats, one of the first things you'd want to get perfectly is your first protection against the cold ground- a camping mattress.
Yes, bringing the warm comfort of your home bedroom outdoors is not impossible.
You just have to find the best camping mattress there is. It should be good for warm weather camping and also for winter camping.
Some best camping air mattresses come with a sleeping bag attached. Some with two-way inflation. But one of the most important things you'd want to have is great comfort and portability.
So in this best Air Mattress for Camping review, we will take you through:
The roundup of the best camping mattresses to cater to your needs;
All their pros and cons;
Mattresses for different price points;
What to look for when buying the best air mattresses;
Lots more!
Our trials and tests have stretched for months just to make sure that we (and you) know what we're getting!
And here are the results.
Prop your comfiest pillows, and let's dive in!
Best Air Mattress For Camping
Best Air Mattress For Camping with Built-in Pump – Editor's Choice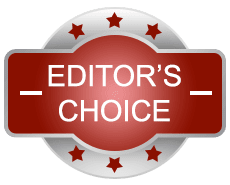 ZOOOBELIVES Extra Thickness Inflatable Sleeping Pad
Material – Polyester, Polyvinyl Chloride
Weight – 3 pounds
Dimensions – 74″L x 24″W x 4″ Thickness
Thickness – 4 inches
Water Resistance Level – Waterproof
Manufacturer – Zobon INC
The Bottom Line:
Unbelievably durable, the air retention of this Zooobelieves camping air mattress is unlike any other as it can stay perfectly pumped overnight. It's also very easy to inflate, deflate, and pack away.
Pros
Waterproof camping air mattress
It's self-inflating as its air pump is built-in
You don't need any tools or batteries
You can adjust the firmness depending on your comfort
Durable and comparable to military-grade quality
Easy to fold and pack away
Features snaps that let you connect the sleeping pads for a bigger sleeping area
Excellent air retention
Backed by Money Back guarantee
Cons
It could be a bit narrow for some people
It could take time filling it up with air
Summary
One of the best camping air mattresses today, this Zooobelieves air mattress is famous for being so durable that it can stay 100% pumped even when run over by a motorcycle!
Of course, we had to have it!
After testing it out on a few trips and backyard and car camping, we found more than that. This air mattress is also amazingly easy to inflate, deflate, and pack away, snagging it this review's Editor's Choice award. 
If anything, it sure looked a bit small to us at first glance. Well, I'm 5'10," but I was able to have a good night's rest on it. But its width is a whole different story. 
Aside from that…
…if you're not very particular about the size (after all, we want something easy to pack and carry for trips and camping), it's amazingly easy to use overall. 
It's packed flat, and all I had to do was remove the cap and the cork of the valve to use its self-inflating features. 
Well, it's not totally self-inflating. But you won't have to tire your lungs doing CPR just to fill it out with air. All you will have to do is to step on the valve several times (or you can also use your hands) in a pumping motion to inflate this camping cot. 
In case you're wondering…
…it took me just four minutes as I pumped really fast. And yes, gave me a much-needed dose of exercise, too! 
Now, if you're looking for a camping air mattress for a disabled loved one or one with issues on their feet or legs, then they might need someone to assist them. Or, as mentioned previously, you can always use your hands. 
To add to that…
…it also has a double-decked valve. The first is for completely deflating it, and the other is for slowly releasing air to adjust the firmness of the mattress. Yes, you can definitely decide the level of softness or firmness according to your preference. 
After that, the cot was definitely very firm, just like how I prefer my other air mattresses. 
What's cooler is it has snaps along its sides, so you can take more than one if you want a bigger sleeping space and just attach the air beds to each other!
Well, we did that to use it as a picnic area!
Now, onto the burning question. 
Did it leak air throughout the night?
To test it out, I let my 200-pound in-laws sleep on it during our weekend camping. The next morning, we checked it to see that it did not lose air, not even the tiniest bit. Honestly, I wasn't really very surprised as this brand is already known for this quality. But it's still cool to experience it firsthand!
It's also waterproof as if it's not cool enough.
Deflating and packing it away was a very easy affair, as well. Just open the valve and roll it away. It sure is much heavier than the regular camping air bed, but it's definitely very worth the extra weight. 
Best Air Mattress For Camping with Pillow Compact – Best Value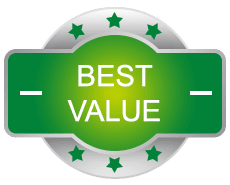 AKASO Camping Sleeping Mattress
Material – Extra=thick 40D nylon
Weight – 1.5 pounds
Dimensions – 76.7 x 24.8 x 2.7 inches
Thickness – 2.7 inches
Water Resistance Level – Waterproof
Manufacturer – AKASO
The Bottom Line:
Although much thinner than other camping air mattresses, this Akaso air mattress is stable enough to provide a great cushion to the sleeper. Its cellular design also makes for deep and comfortable sleep, even outdoors.
Pros
Reasonably priced
Lightweight
Its built-in pump takes away the hassle of blowing of air to pump
Its buttons on the sides allow you to attach more air mattresses together
Perfectly portable
Very easy to pack
Weather-proof and tear-resistant
Comes with its own storage bag
Cons
Less thick than the other air mattresses
Makes a sound
Summary
This AKASO camping air mattress is quite literally a dupe of the Zoobelieves air bed. They're so similar in many ways. But there are differences, too. One of them is the Akaso air bed's agreeable price, making it this review's Best Value air mattress. 
It has the same construction as our Editor's Choice air mattress, with the "self-inflating" feature to the bed itself. 
They're both a bit narrow, alright. But they also both have snaps or buttons on the sides so the air mattress can be attached to another one for a bigger sleeping space. 
As for preparation…
…it's also a breeze. It has the same pumping valve as the Zoobelieves one. Just use your feet to pump, and it will be ready in about a minute. Yep, much faster, too. 
But what's cooler is you can also use an electric pump or a manual pump if you want a more instant result. Additionally, you can also definitely inflate it by blowing air from your mouth. 
Yep, that's 3-way inflation for you!
It took me less time than the previous mattress as this is also much lighter and thinner than the Zoobelieves matters. 
It's only 2.7 inches thick. But the upside is that it also means that it's very lightweight and portable. It took less space in our van and carrying it was so easy that I almost forgot it was on my back the whole time. 
So that's for you who want to prioritize portability more than anything else. 
Suffice it to say…
…it came as a surprise to us that its maximum weight capacity is around 600 pounds! Isn't it unbelievable considering its thickness?
But it was indeed true. We tested it overnight with several dumbbells on it, and it didn't break at all nor sustain any damage. 
If anything, we lost a tiny bit of air during the 12 hours of the overnight test. But it's still firm enough not to let the sleeper feel the ground. 
I also like how it has this cellular design and overall ergonomic shape. It just felt like I was being massaged by the surface of the mattress. There's also a pillow-like design on the head area if you don't want to bring an extra pillow on your trip.
Best Ultralight Sleeping Mat Air Mattress For Camping- Top Pick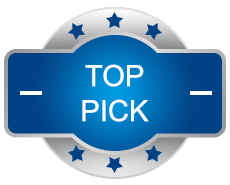 Sleepingo Sleeping Pad for Camping
Material – Nylon
Weight – 0.9 pounds 
Dimensions – 73.5″L x 21.5″W x 2″ Thickness
Thickness – 2 inches
Water Resistance Level – Waterproof
Manufacturer – Sleepingo
The Bottom Line:
A bit thinner but durable, this Sleepingo camping air mattress is made with the rugged outdoors in mind. It's rip-resistant and it also has insulation that can warm you up on very cold nights. But best of all, it's one of the most portable camping air mattresses on the market.
Pros
Packs super small
Lightweight
Comes with storage or carry bag
Durable fabric material
Comfortable ergonomic design that can relieve body tension
Thermal insulation for temperatures 32 degrees Fahrenheit and above
Easy to prepare
Rip-resistant
Cons
Not as thick as other camping air mattresses
It's a bit challenging to inflate
Summary
Since we're mainly looking at the best camping air mattresses with an emphasis on camping, one of the most important metrics is a mattress' portability. 
This Sleepingo air mattress for camping proved to be the most portable and easy-to-carry camping air mattress on the market, making it this review's Top Pick. 
This baby isn't only comfortable, but it folds and packs down to a mere size of a folding umbrella or a water bottle! 
Aside from packing real small, it's also very lightweight. 
So if you're not a regular traveler…
…you'd love this impressive little air bed. Not to mention, it can also fit perfectly inside a tent without getting all the space from your other camping stuff. 
Only 2 inches thick, it's surprisingly firm once inflated. It could actually go rock-firm if you blow more than needed, so that's for those of you who prefer a firm bed to a soft one. 
As for leaking, it didn't leak at all, even after a 200-pound relative slept on it for 10 hours and sat on it for 3 more hours. 
But here's the kicker…
…it has nice ergonomics, with cellular air pockets that let the mattress adjust to your shape and size so you can lay down comfortably. It can also relieve tension in your body after a long day of adventures. 
Another surprising thing about this 2-inch-thick mattress is its rip-resistant quality. Made of nylon, its fabric is quite thick and definitely rugged, which made me think that it's made with rough rocks and terrains in mind. 
Moreover…
…can you believe that it's also insulated? It has thermal insulation for temperatures 32 degrees Fahrenheit and above. Definitely made for the great outdoors. 
On the other hand, leaving it under the blazing sun could make it leak air as it can affect the plastic valve. 
You can inflate this guy by blowing into it. They say it would take 10 to 15 breaths to fully inflate it. It took me 28 breaths the first time, and it got better at 17 breaths the next. That's because there's actually a technique that involves the valve when breathing into it. 
You'd want to seal the air with the flap inside first before blowing again. Yep, a bit challenging, but it ended up being very firm, so that's no big deal for me. 
It comes with its own carry bag and once packed inside the bag, it's just the size of a water bottle or a folding umbrella! 
Best Inflatable Bed Blow Up Air Mattress For Camping
Etekcity Upgraded Camping Air Mattress
Material – Polyvinyl Chloride
Weight – Package weight: 7 kilograms
Dimensions – 80″L x 60″W x 9″ thickness
Thickness – 9 inches
Water Resistance Level – Waterproof
Manufacturer – Etekcity
The Bottom Line:
With its 4th generation wave beam design, it has strong and durable support that's enough to hold a small family. It's also insulated and bigger than most air mattresses.
Pros
Super thick at 9 inches
Insulated
Non-toxic materials
Soft flocked top material
With an anti-skid design to keep it from moving
Wider than other camping air mattresses
Quick inflation with a wireless rechargeable battery operated pump
Stable and durable internal support
Waterproof and puncture-resistant
Comes with a storage bag
Cons
Heavier than other air mattresses
Takes up more space during travel
Summary
Make way for one of the best air mattresses on the market. It's thick, it's durable, it doesn't move around, and it's big, among many other great features. 
Also, if you're looking for the best camping air mattress for your family, then this is one of the best options for you. 
At 9 inches, it's already bigger and much thicker than most on this list. If you're using it solo or even with one companion, it's already very spacious enough, with more room to move around and enjoy a good night's rest. 
But aside from that…
…it can also fit a small family or a few children, so it has become our favorite air mattress for car camping or picnics after testing it out!
But aside from its thickness and size, it also has a very durable and comfortable design. The highlight of its construction is its 4th generation wave beam internal construction. 
Thanks to these beams, it's much firmer and sturdier than the regular air bed. I also noticed that the air inside it didn't shift around and to the sides like how I experienced with other poorly made air mattresses. 
Now, just so you know…
…on our first three nights of use, we noticed that we lost some air overnight, about a quarter of the air inside. But we continued to monitor it, and it stopped happening after the third night. 
Turned out that some users also testified that this air mattress tends to deflate a tad bit on its first use. After that, it stayed the same as ever. 
In fact…
…the next three nights, we didn't deflate it at all. Simply put, its firmness stayed for days without leaking. 
Aside from this, it also has a flocked top that's very nice to the touch, like suede or felt fabric. But it has more uses other than that. 
It also helps with the air mattress' insulation. Although upon testing it, the insulation wasn't exceptionally great, it can still be felt, so I can still appreciate it. 
It also has an anti-skid bottom so that it won't move around throughout the night. 
Best Double-Sided Flocking Air Mattress For Camping
WEY&FLY SUV Air Mattress
Material – Polyvinyl Chloride
Weight – 8 pounds
Dimensions – 75.98″L x 51.18″W x 3.94″T
Thickness – 3.94 inches
Water Resistance Level – Not water-resistant
Manufacturer – WEY&FLY
The Bottom Line:
With four different and separate chambers, you get to choose how big your air mattress will be. It also has soft side flaps, as well as integrated inflatable pillows that can also act as a headboard when used for car camping.
Pros
With four separate chambers, so you have the option on how big or what area to inflate
Versatile and can go with any weather
Big enough for a couple or small family
Double flocking for better comfort
Cold-resistant
Soft to the touch
Non-toxic and safe for the environment
Adjustable, so it's perfect for car camping
Both sides can be used
Comes with a repair kit
Cons
You'd have to have an outlet for the pump
Heavier than most air mattresses
Summary
Now, this is interesting. 
If you're more of a car camper or a road tripper, then you'll love these very versatile twin air mattresses. 
Okay, I mean air mattress. But it actually has four separate chambers, so you might as well call it a twin mattress as it can also hold two to three people at a time. 
Moreover…
…it has a concealed divider line that separates these chambers. You can inflate just the other half of this mattress along with one or two inflatable pillows, or you can inflate it fully without the integrated pillows…your call!
It's actually made for car use, but it's so big that we also use it outside our cars and inside our tents. 
It fits perfectly inside my Kia with the pillows inflated but turned up. It's actually good, as they prevented our little Shih Tzu from going to the driver's seat!
For road trippers…
…just fold your passenger's seat up and have a blast inside while lying on this car mattress in the middle of the road!
What's nicer is it has side flaps that are also softly inflated. They actually made my night in the tent really comfy and homey, as it felt comfortable even when I rolled to the side of the mattress in the middle of the night. 
Setting it up wasn't difficult, as well. It comes with an electric pump that you can connect to the cigarette lighter socket of your car and let it do its work. 
It took me under 15 minutes to fully inflate it, but I didn't break a sweat at all.
What's cooler…
…is its double-layer flocking lets you use both sides of this mattress. One side is blue, and the other one is tan. But they both have the same suede quality that's very soft to the touch. 
It comes with a repair kit and a carrying case which add more value to it than it already has. 
Best Premium Quality Air Mattress For Camping
Zone Tech Car Trunk Inflatable Air Mattress
Material – Polyvinyl Chloride
Weight – 9 pounds
Dimensions – 64 x 19 x 8 inches
Thickness – 8 inches
Water Resistance Level – Waterproof
Manufacturer – Zone Tech
The Bottom Line:
Perfect for car camping, this Zone Tech air bed has not 2 but 6 chambers so you can customize it according to your camping needs. It also comes with a pair of pillows and a pair of fill pliers for a good night's sleep.
Pros
High-quality and eco-friendly PVC flocking fabric material
Features built-in pillows
6 chambers to customize according to your needs
Durable and strong
Easy to inflate
Comes with a nice carry case, a repair kit, two fill pliers, and a car air pump
Cons
You'd need a socket for the air pump
The pump cable is a little short
Summary
Another one for the car campers!
This air bed from Zone Tech has not only four chambers but 6! So there you go for perfect customizability.  
It has three chambers on each side, so you can choose whether to inflate the whole thing or just half of it, especially if you have a small car. The left side of the mattress is much smaller than the other so that you know. 
Just like the previous mattress…
…it also has integrated pillow sections, you can fold it up or down depending on the situation. As for me, I always love it when camping air beds have this as I like using it as a soft headboard. 
Suffice it to say, it also felt like home!
If you're a tall person, your legs might hang off on edge, but just a tiny little bit, and it didn't change the comfort I felt, anyway. 
It can fit one to two people, and it was wide enough for me to lay diagonally when I tried it solo. 
It has just enough thickness to lift me up from the ground but not too thick that it felt stuffy inside the car. But the cool thing is it has a great weight capacity of around 600 pounds. 
Inflation is just the same as the WeFly SUV air mattress. It came with a cable that I plugged into the car's cigarette lighter socket; although it could use a few more inches of length, it still worked out well in the end. 
As for my favorite part…
…as if the pillow sections aren't enough, it also comes with a pair of inflatable pillows! Not just that, but it also includes another pair of filler pliers to complete the chill vacation vibe!
The carry case it comes with is also pretty cool in its design and is very easy to carry. 
Best Lightweight Air Mattress For Camping
POWERLIX Sleeping Pad – Ultralight Inflatable Sleeping Mat
Material – 75D nylon TPU
Weight – 1.74 pounds
Dimensions – 74.8" x 22.8" x 2"
Thickness – 2 inches
Water Resistance Level – Waterproof
Manufacturer – PowerLix 
The Bottom Line:
With its unique inflating system, this PowerLix camping mattress comes with an inflatable bag that you can use for storage or as a waterproof vacuum bag.
Pros
With hexagon cells that can relieve tension and pressure from the sleeper's body
Lightweight and portable
Comes in different colors to fit your personality
With thermal insulation to keep you warm
Durable materials
Waterproof
Comes with repair kits and a patch kit
Backed by refund/replacement warranty
Also comes with a versatile inflatable bag that can act as a pillow or a carry bag for the mattress
Cons
Not very thick
The manual pumping could be challenging to some people
Summary
Looking for something lighter and more basic? Well, the next mattress on this list isn't very basic. It's unique, actually. But it also has straightforward features that make it very perfect for backpackers. 
This air bed from PowerLix is as simple as it can be. Except for its inflating system and design. 
It has a cellular design, but instead of simple cells, this one has hexagonal cells. This doesn't only relieve tension from your body's pressure points, but it also effectively shapes itself to accommodate your body's curves!
Although it tends to make some noises…
…I say it can't really be helped due to its material. But man, it sure was surprisingly comfy and even homey, especially when I tell you that it's only a couple of inches thick!
Yes, it's quite thin at two inches. It's also a bit narrow, but it was able to accommodate me, anyway. 
Also, one of the reasons why it tends to make those little noises is because it's also 100% waterproof. It doesn't absorb water, so we're even able to use it as a pool floater. 
That said, that also makes it very easy to clean. Now, the noise isn't that bad anymore, isn't it?
As if that's not enough…
…it's also quite durable. Of course, we had to test it out on the rough ground to be able to know!
It didn't tear at all nor lose air during the 3-day trial. Quite surprising for something that's very light. 
But that's not even the highlight. 
The real highlight is the inflatable bag that comes with it!
Yes, it obviously looks like the mattress' carrying bag. But it's also the air pump.
You've read that right. 
To inflate this little guy, you just have to put air inside the bag (swoosh it around to collect air, then quickly close it and seal it in) and connect its valve to the sleeping mat's valve. Then just squeeze all the air out of the bag and into the mat until the mat's fully inflated.
Easy? Well, it's up to you. It took me two and a half minutes to fully inflate it. Not so bad.
But that's not all. 
You can also use the inflatable bag as a waterproof bag and a vacuum laundry bag, as it can also be sealed!
As for its comfort, not gonna lie, but I could almost feel the rough ground when I was sitting down on this sleeping bag. 
But that's because all my weight was concentrated in one area only. Once I was lying down, it felt stable and even plush under me, with my weight being distributed well. 
Simply put…
…it's not a luxurious experience, but it's very convenient and comfortable. Just perfect for a nice camping trip.  
Best Air Mattress For Camping With High-Speed Pump
EnerPlex Never-Leak Camping Mattress
Material – Polyvinyl Chloride
Weight – 3.76 kilograms
Dimensions – 75″L x 39″W x 9″ thickness
Thickness – 9 inches 
Water Resistance Level – Waterproof 
Manufacturer – EnerPlex
The Bottom Line:
Although a tad bit pricier than the others, EnerPlex durable air mattresses are made to be puncture-proof, along with welded seams to form a sturdy and stable support for the sleeper.
Pros
Great support and thickness
It comes with a high-speed electric pump that inflates the bed in minutes
The material is resistant to puncture
Comes with a carrying bag\it also comes with three universal nozzles for other inflatables
Cons
Could be a bit pricey
You'd need to plug it into an outlet
Summary
Lying on this thick EnerPlex queen air mattress felt like sleeping on the water's surface.Like, really. 
And that's a bit interesting as it's firm to the touch. Made with proprietary coil beam construction underneath, it's not your regular soft and mushy mattress. 
It has the right ratio of softness and firmness, which only a few camping air mattresses have achieved. It's also just a tad bit bouncy, so take note of that if it's a deal-breaker for you. 
In addition to that…
…we loved how the beams inside gave our tired bodies the perfect support at the right places, and I'm talking about my spines when I was lying face up. It felt so good and relaxing that I forgot that I was sleeping in the middle of a camp!
After two weeks of not deflating it, no air ever leaked, and it was still as firm as day one even after weeks, so I guess it's also a good air mattress for home if you're looking for one. 
Inflating it was a straightforward affair. You'd need an outlet, though. But I could pump it out with the cigarette lighter outlet of my car. 
At 9 inches, it's very thick and perfect if you want to have as much distance as you can from the ground. 
Another great thing about it is it comes not only with a carrying pouch but also three different universal nozzles that you can also use with your other inflatables! Talk about value for your money. 
Best Long Lasting Air Mattress For Camping
Sierra Designs Queen & Single Camping Air Bed Mattress
Material – Thermoplastic Polyurethane
Weight – Package weight: 2.77 kilograms
Dimensions – 7.9″L x 55.9″W x 10.2″ thickness
Thickness – 10 inches
Water Resistance Level – Waterproof
Manufacturer – Sierra Designs
The Bottom Line:
This queen mattress from Sierra Designs lifts you up 10 inches from the ground with a very firm support that also conforms to the shape of your body for a perfectly good night's sleep.
Pros
Very thick mattress
Features a built-in pillow
Crack and puncture-resistant
Battery powered pump
Phthalate-free
Big enough for more than one people
2-way Boston valve to make deflation and packing very easy
Cons
A bit bouncy when you move
Not insulated
Summary
Not satisfied with a 9-inch thick mattress? Then we found a bigger alternative for you. 
This Sierra Designs sleeping air bed is more than 10 inches thick, so we didn't feel that we were on the ground at all. Close your eyes, and it will almost feel like you're back in your bedroom at home!
On the other hand…
…it has a very durable surface so as not to be easily puncturable. As a result, the surface didn't feel as cozy as a home bed. It could get cold, especially if you're camping during winter. 
But we didn't let that ruin it for us. I simply put an insulated sleeping bag (of sheet) over it, so it became fuzzy and warm.
With its TPU-coated material, it's stretch-resistant, which is good because there are fewer chances of the fabric ripping. 
It also made the mattress very firm. And when I say firm, I mean that it could be so firm that you'd want to under-inflate it to achieve a homey, cozy ratio of softness and firmness. 
The downside is the other person (if you're sharing the bed) could bounce when you move. But that's not much of a big deal for me as the mattress itself made me sleep like a log, anyway!
Aside from that…
...it also has a built-in pillow. I didn't think much of this feature until I had to pack really light. I realized I could leave some of my pillows at home because this queen size air mattress has built-in ones!
It comes with a two-way Boston valve that makes inflation, deflation, and packing up very easy.
Best Air Mattress For Camping with USB Rechargeable Pump
Active Era Luxury Camping Air Mattress with Built in Pump
Material – Polyvinyl Chloride
Weight – 6 kilograms
Dimensions – 79.92″L x 59.06″W x 59.06″ thickness
Thickness – 8.5 inches
Water Resistance Level – Waterproof
Manufacturer – Active Era
The Bottom Line:
A luxuriously designed low-rise queen size air bed, it comes with two pumping options to make inflating it much easier even when you're in the middle of the wild. It also provides full support to your tired body with its wave beam technology.
Pros
Luxuriously designed to mimic a real bed
Comes with two pumping options
Puncture-resistant underside
Akin-friendly flock
Full support with its wave beam technology
Cons
A bit pricey
You'd need a power source for the electric pump to be charged
Summary
This Active Era proved to be one of the most durable air mattresses on our list. And also one of the coziest ones!
Made to mimic the luxurious coziness of the regular home bed, this comfortable air mattress has a wave beam technology that amazingly held my whole weight without any gaps at all, which I always found lacking in other camping mattresses. 
Some either have great support on the head but none on the lower side of the body and vice versa. 
But this one is one solid piece! I also have a tendency to roll over throughout the night, and it felt good that the whole surface felt stable and durable. 
On the other hand…
…it just falls short on insulation which it didn't feel like it has. You can make it better by putting a lining under the mattress or over it. I prefer to put my sheet over the mattress just so that I won't feel the PVC material. 
Speaking of the mattress top, it has a flocking that's very soft to the touch, almost like a microfiber blanket! It's also skin-friendly, so you won't have to worry about letting the children use it. 
As for the preparation, it comes with two pumping options. 
The first and the main one is a rechargeable pump. It inflated my mattress to my liking in just under a minute, which is quite a feat. 
On the flip side, you'd have to remember to always carry a power bank with you in case it runs out of charge. 
The second option…
…is the foot pump. The good old foot pump. But contrary to the product descriptions, it wasn't that easy for us to use the foot pump. 
In fact, it's not located on the upside of the mattress but on the backside, so we had to flip it out. We also had to remember to put something on the ground so that the mattress won't be punctured by anything sharp. 
Suffice it to say, I'd just settle with the electric pump. Just gotta remember not to leave my power bank at home. 
Buyers Guide: How To Choose The Best Air Mattress For Camping
Now that you know that comfort and portability are the main things you want to have in your air mattresses for camping, let's take a look at the other things you have to look for to get that homey and cozy mattress for your camping trips.
Size
The size of your mattress will have to depend on your camping situation. Will you be sleeping inside a tent? How big is your tent?
You should know the dimensions of what you're getting first, so you'd be able to gauge how it will fit inside your tent. If you're using a cot such as a Coleman camping cot, then you'd want to look for a single size mattress.
Material
If you want your air mattresses quiet, soft to the touch, and puncture-proof, you should know the material of what you're getting. PVC is one of the most common materials used in air mattresses.
Sure, it may feel kind of synthetic, but the good thing is most air mattresses have very soft flocking on the top, so the mattress will still feel soft.
Waterproofing
If you're going to use your mattress outside, you'd want it to be waterproof. It should be able to resist absorption of water, as well as other liquids that could leave a stain on it, so that it's easier to clean, as well.
Inflation system
How would you inflate your air bed is also quite a crucial aspect, especially in survival situations. Most electric pumps, such as a battery operated pump, would require an outlet to draw electricity from. So if you're going really far away and deep into the wilderness, you wouldn't want that.
On the other hand, a manual pump such as a foot or a hand pump would require more of your own energy, but the upside is you'll be able to use it anytime and anywhere you may be without needing another energy source.
FAQ: Frequently Asked Questions
Q – What are the best air mattresses for camping?
A – If you're looking for ease in preparation and use, as well as a very stable support, Zoobellieves air mattress is one of the best ones on the market.
Q – What is the most comfortable mattress for tent camping?
A – It boils down to your definition of comfort. If it means a thicker mattress, then you'd want something like the Sierra Designs air mattresses. If it means a quiet and cozy one for you, then get a mattress with good insulation and a soft flocked top.
Q – How do I keep my air mattress from deflating while camping?
A – One of the first things you want to remember is not to put too much stress or pressure on the mattress. Avoid exceeding its weight capacity or concentrating all the weight on one spot only. You'd also want the temperature outside the mattress to match that of the air inside it to avoid air leaks.
Round-Up
Our Analysis, Comparisons & Test Results
Value for Money
Yes, you can definitely get more than what you paid for…that is, if your air mattress has great value for money. So we made sure to narrow down our list to only those that have satisfied us and gave more than what we expected from their price tags.
Ease of Use
When camping outdoors or in a foreign place, we want to set it all up as soon as possible. It also helps immensely if your air bed has an air pump that's easy to use and doesn't need many tools and resources to use.
Durability
If you want a mattress that you can use for years, it will have to go through a lot, especially if you like to travel often. This is where durability becomes one of the most important aspects of your camping mattress.
Comfort
Support is nothing if your mattress doesn't feel at home. As previously said, it's not impossible to have a homey and warm bed, even outdoors. Soft flocking and insulation are just some features that make an air mattress comfortable.
Portability
We made sure that the best air mattresses on our list are easy to carry and can be taken on trips without much hassle. All of them also came with their own curry bags, which is a very convenient addition.
Conclusion: Best Air Mattress For Camping
Home away from home? Sometimes, you don't really need that much gear. All you need is one well-made air mattress that you can carry anywhere you go.
It should also be able to stand the test of time and weather.
That said…
…if you want a perfect package with all the basic mattress needs, our review's Editor's Choice Zoobelieves air mattress has definitely checked all the boxes on our checklist. It's insanely stable, even with three children jumping around. It didn't bounce, and it has more than one way to be inflated.
Its air retention has also become a standard for us!
On the other hand, if you want great value for your money without spending too much or if you just want to test the waters first, our Best Value Akaso Camping sleeping mattress is what you're looking for.
It's almost the same as the Editor's Choice mattress, but it's more lightweight and portable, along with a really nice thick material.
But for the sake of diversity, we've also explored many other brands because we know that we have our own different quirks! So make sure to know what quality and preference you'll want to focus on first and get the perfect one for you!